Ashley Graham is no stranger to lingerie nor capsule collections. So, when we saw the images from her newest endeavor with Knix over on Vogue, our interest was immediately piqued. An Ashley Graham x Knix Collab? Knix, the period panty brand we know and love, was bringing something new to their brand, with Ashley Graham at the helm as their new Global Ambassador!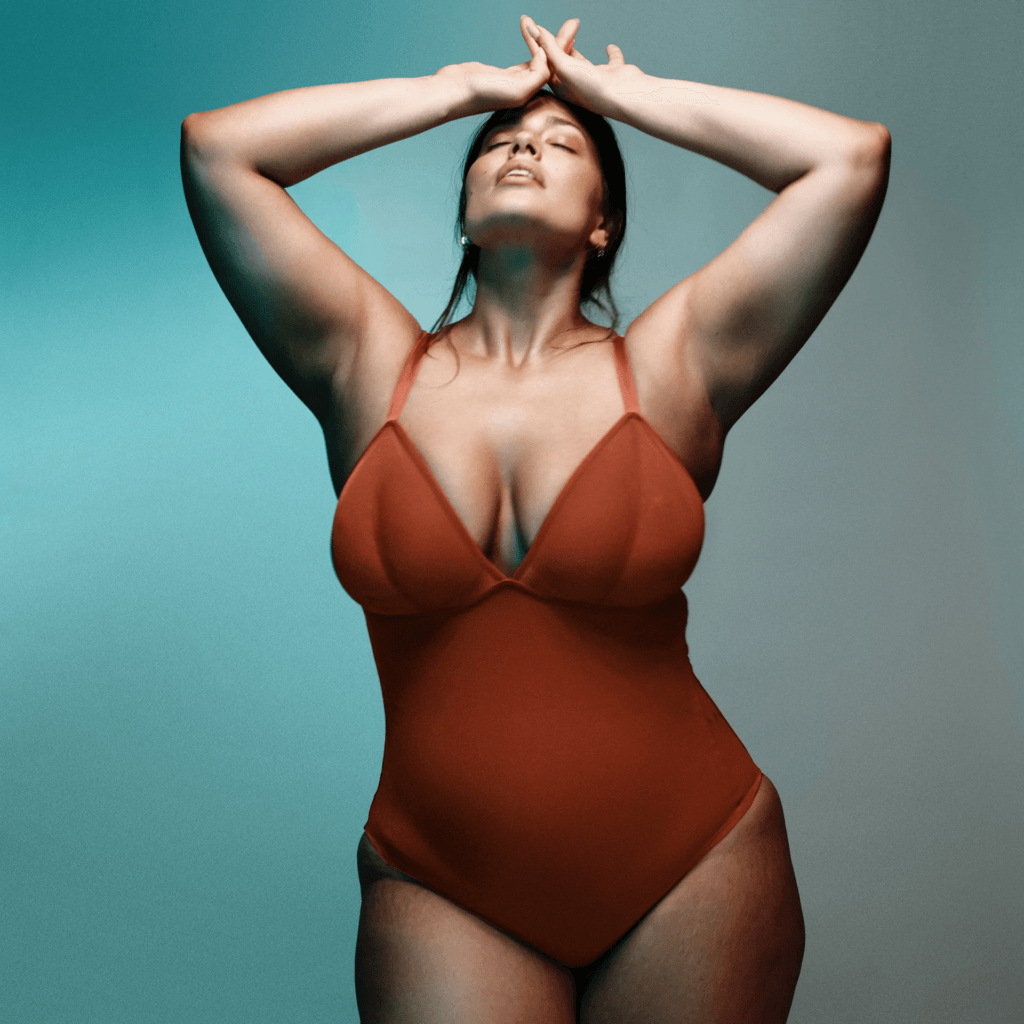 On the heels of giving birth to her 4-month-old twins, Ashley Graham's collaboration excitedly takes Knix into a new product category. Bringing the same technology that Knix is known for, this collab gives us "sheer sexiness with Wireless Bras, Bodysuits, and Underwear made with beautifully soft & supportive Powermesh fabric."
Yes. Knix, the company that serves us leak proof period panties is adding "luxuriously soft, lightweight, and naturally breathable micro modal fabric." We get the options of bralettes, bodysuits, and underwear that is modern and sleek- that does not compromise on functionality.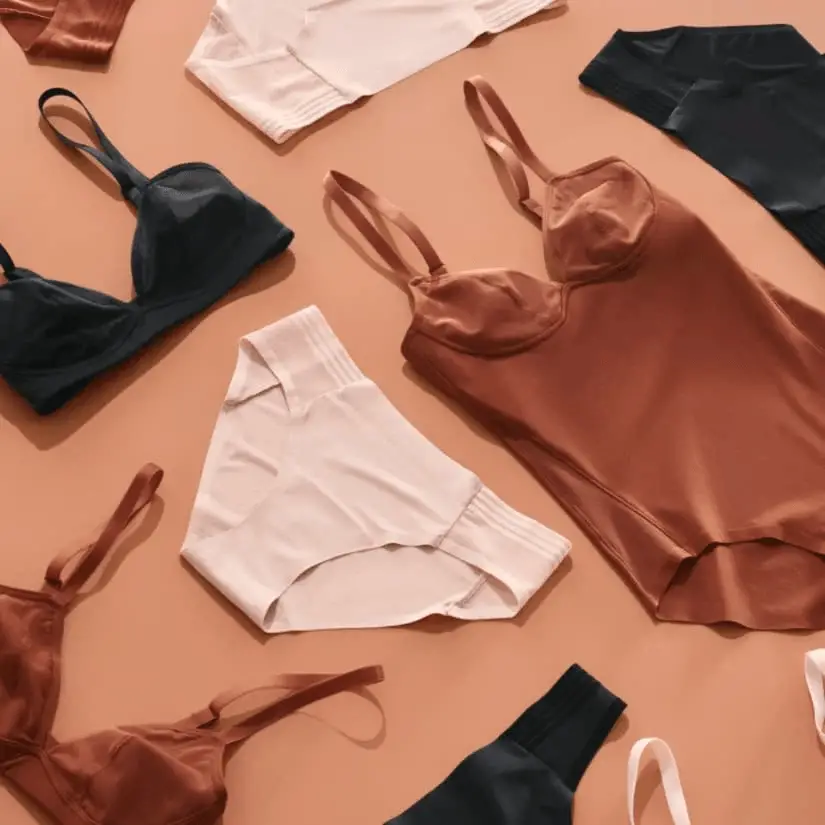 "People want to invest in something that makes them feel good when they wear it," Ashley Graham shares with Vogue. "After the last few years where we've all spent so much time lounging, we've gotten used to comfort, but now that we're heading back out and reentering the world, it isn't the sole concern."
So, what can we expect from the Ashley Graham x Knix Collection?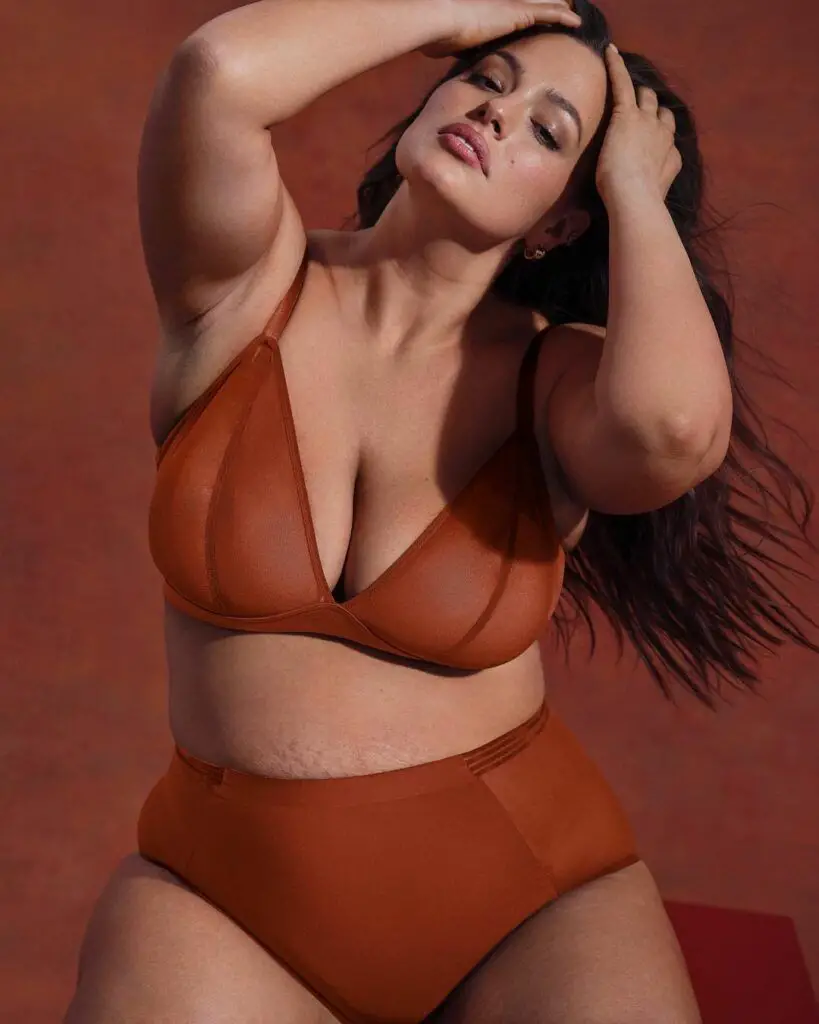 This collection is not all about the pushup bras, sweet and sexy lace that we are used to, instead? We get a collection of pastels and neutral tones in luxe micro model and mesh fabrics.
On the design process, Ashley Graham continues to share, "I'd designed capsules before, and I have had such a history with lingerie throughout my 20-year career… Because of those experiences, I wasn't necessarily focused on the number of bras vs. bodysuits. What I got nitpicky about were the colors and the silhouettes. I wanted this to be universal, for all the pieces to be beautiful so that no one minds if their strap shows. We started by putting together a gorgeous inspiration board, and the team at Knix just nailed it."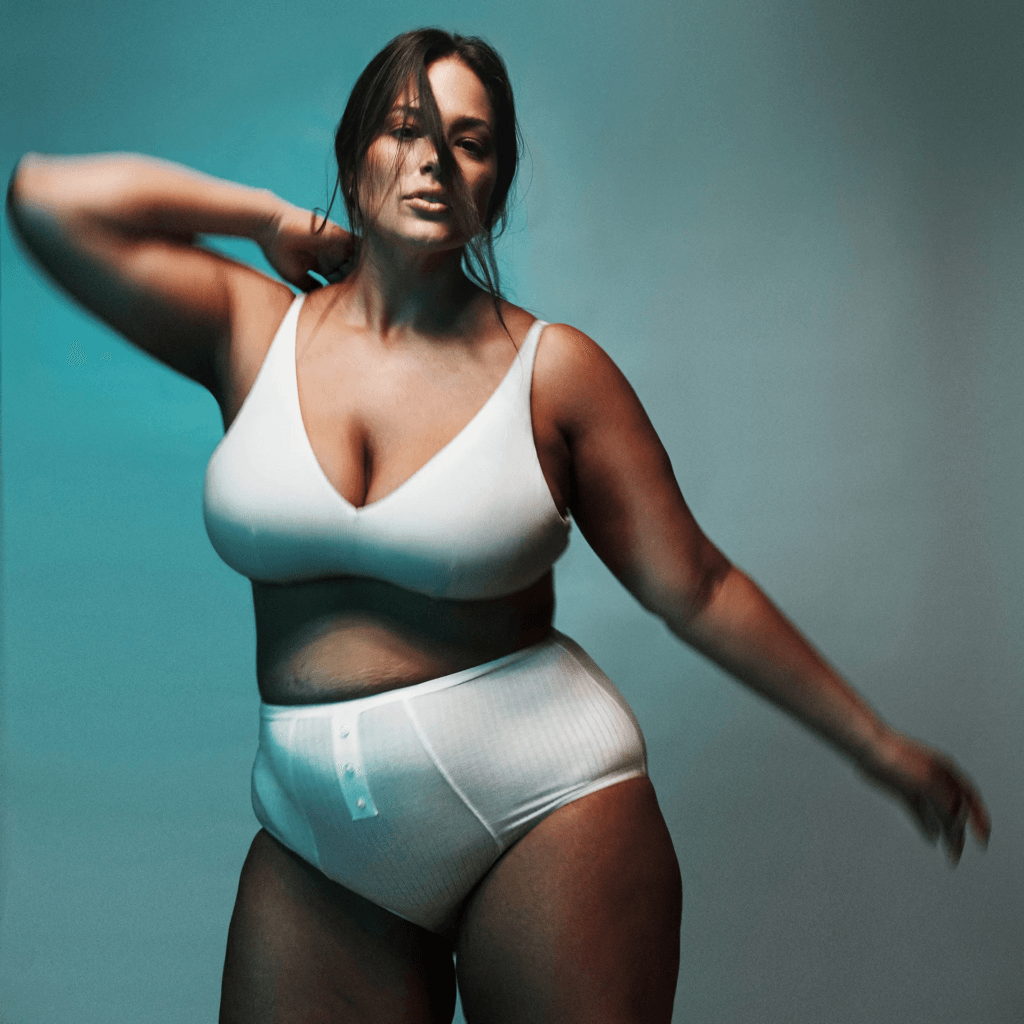 With this collaboration, we get a lingerie line up through a 4X, that is fashion-forward and functional, pulling from Ashley Graham's knowledge and experience in the lingerie space.
Not only do we get a few new options that bring Knix into a new and surprising space, what additionally excites us is the imagery. Knix and Ashley Graham intentionally pulled from the customer base, featuring women who have never been in front of the camera.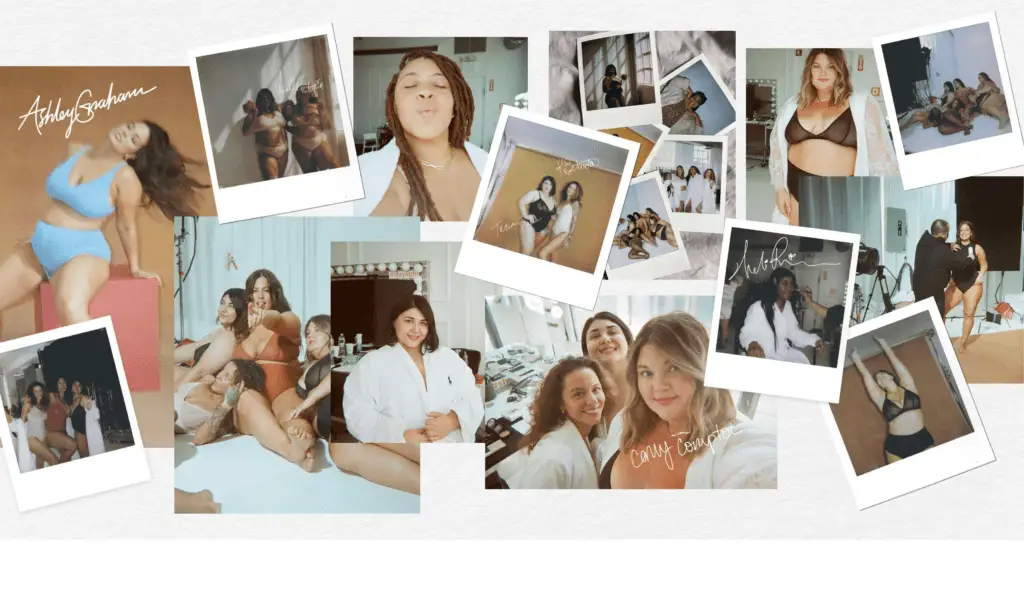 From the descriptions shared, we look forward to the variety of women chosen to represent this collection! Being able to see and learn from each person's story in the rollout of this campaign is both inspiring and exciting to learn from.
We have already been fans of what Knix has been doing and love to see how Ashley Graham's career continues to blossom in new ways. So, this Ashley Graham x KNIX collab is both curious and intriguing- yes?
The collection drops this week, too! You can pick up your faves from the collection when it launches on May 19th.
Take a peek and shop the Ashley Graham x KNIX collection at Knix.com!
What do you think of this new collaboration and the newness that is coming? Can you see yourself in a few of these items?
Have you found yourself stepping away from the lacy options and opting for this aesthetic? We've noticed more than a few brands headed this way and we are not made at it, at all…
Which pieces have caught your attention the most? We are fans of these bodysuits… yes, please!
Let us know your thoughts below!