What are you doing November 4th?! Well ladies I've got something just for you! Join Jonquel Norwood of Jonquel Art and Fashion designer Courtney Smith of Courtney Noelle Inc. for the Curvy AF Event on Saturday!
The Curvy AF Event is all about what we love the most, body positivity! The main focus is to make every woman out there recognized, no matter the gorgeous amount of curves. This is a very unique event that merges art and fashion into one. The goal not only is to empower women; but to see art in fashion come to life all in just one night! Body positive artist Jonquel Norowood will be showcasing beauty in all shapes and sizes in her illustrations.
I want to make fashion illustration as important to the plus industry as it is to the straight size industry and this event will show everyone that a masterpiece doesn't come in a certain size.
But the fun does not end there, did I mention you will be able to see these illustration take on their form in real life at the fashion show featuring Courtney Noelle 2017 Holiday Collection?! Yep, a fashion show to get the crowd hyped and to make things even better you'll be able to order the items before anyone else! Shopping for everyone…Yes Please!!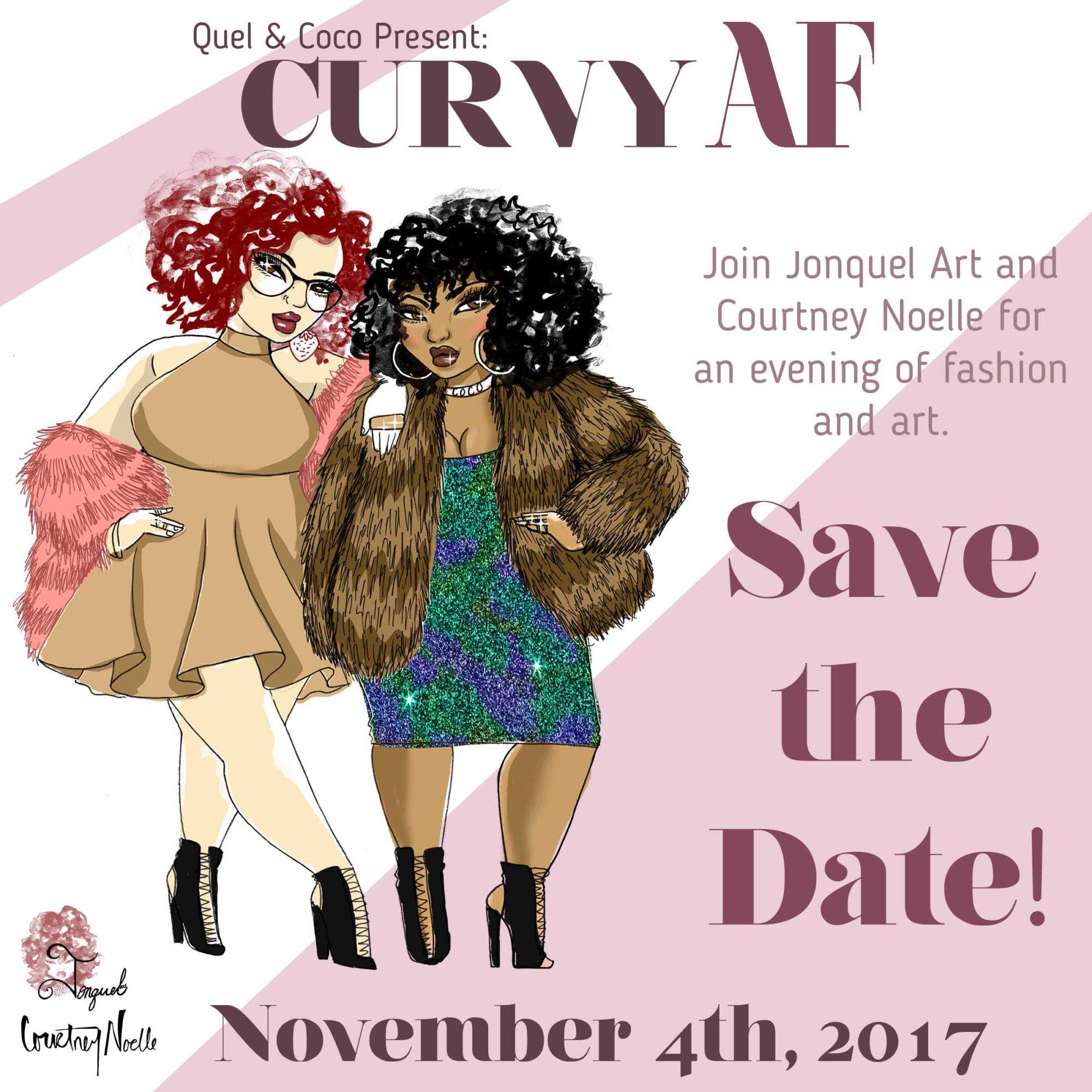 What better way to express yourself than through art and fashion! So if you are in town or want a cool thing to do join in on the fun on Saturday, November 4, 2017 at 26 West 23rd Street, New York, NY 10010 from 6 to 10pm. Bring you besties and your cutest outfit and you are set; and who doesn't like a night out in New York! 😉
General admission tickets are $30 and VIP admission, which includes a swag bag, is $40.
Will you be attending? Are you excited to see what Courtney Noelle has up her sleeve for her 2017 Holiday collection?What pieces are you hoping to see revamped for Holiday?