Do you celebrate your insecurities? I know, i know,… what kind of question is that? For most of us, we tend to hide our insecurities- areas on our body that we do not feel so confident about. It is a fact. But what if you could take a moment and show those places you feel some kind of way about, some extra love? Putting them on center stage? Could you envision that? Do you dare? Well, this is exactly what a few fellow Curvy Fashionistas over at Revelist did! Ashleigh and Jessica along with Brittany boldly shot an amazing shoot with Marianne Espinosa, highlighting their insecurities in such a beautiful way!
Glitter!
Glitter y'all. They celebrated their beauty, curves, and body, adorned with glitter! Revelist had these three models with different body sizes and different insecurities, to have a nude glitter photoshoot! I am not sure if I am that bold yet, but I loved this project! These three women participating in this had already been on a journey to learn how to love themselves, and this photoshoot was a new challenge on this never ending journey!
"I'm self-conscious about my back because it has a lot of fat on it" Ashleigh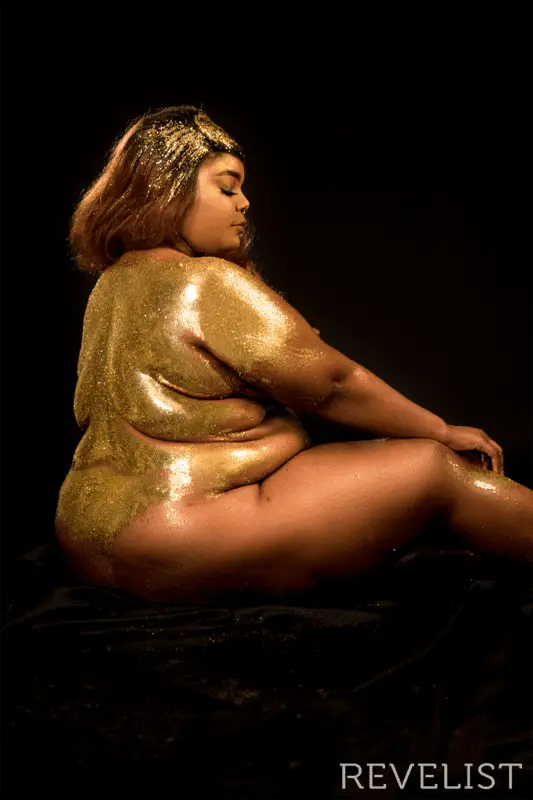 Having back fat is normal, but the amount I have is seen as 'disgusting,' so I would go to tremendous lengths to hide it so that OTHER PEOPLE could be comfortable while I sacrificed my comfort and style for their approval. Ashleigh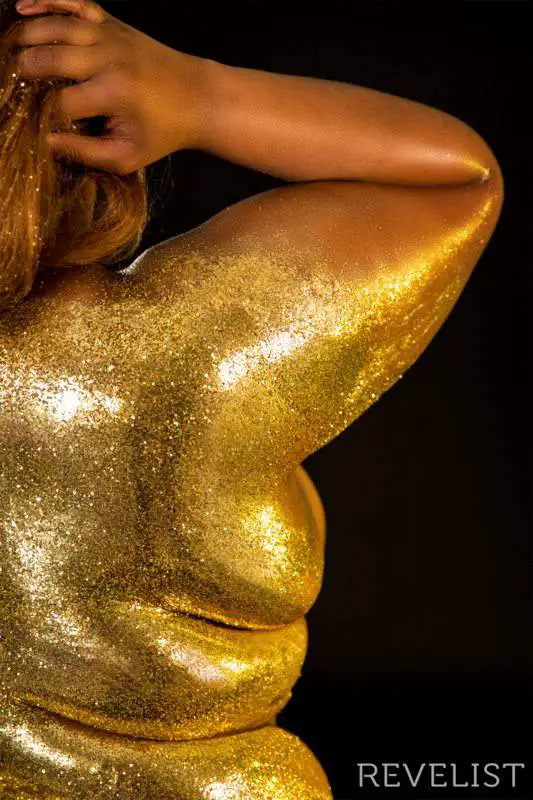 Through the strategic and intentional placement of the glitter, Ashleigh, Brittany and Jessica shared what part of their body that they were struggling and feeling insecure with. The transformation through this shoot, is awe-inspiring for me… although you will not catch me in glitter anytime soon, their boldness and final product is breathtaking.
The journey loving and accepting yourself, starts with you, but is helped along through your circle, your friends, and your community (us) to support, inspire, and challenge you to grow through it all… it has been for me! And while I may not be one to adorn my gut, upper thighs, or back with glitter, it does make me rethink my relationship with these parts of my body…
When I first started trying to love my body, I would stand naked in front of the mirror and compliment the parts that were easier to love. Jessica Torres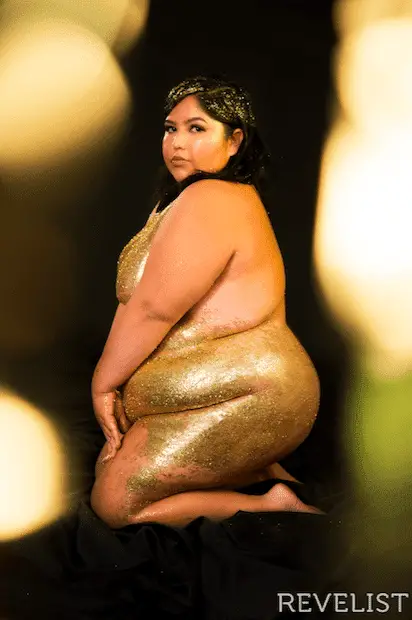 "It almost felt like a dirty secret of mine was finally out. These photos will be a reminder: I get to choose how I feel about my body, not a person or a magazine or a fashion brand, me." Jessica Torres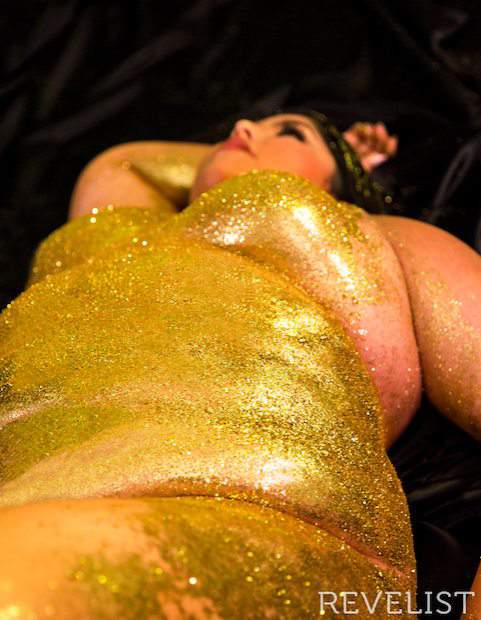 For Jessica and Ashleigh to share this transformation, their thought process in doing this, and how they now feel about their own insecurities, through art, this lets Me know that I am not alone in this journey- no matter how fly and dope you think someone else is in their own walk!
Want to see more?
You can see all of the images of this project on Revelist.com!
I am curious… which part of your body would you douse in glitter?
What do you think about this project? Did it inspire you in any way? How and where are you on your self-love journey? Let's discuss…