Disclosure: This is a sponsored series with Fiverr for the launch of The Shift Microgrant series. Learn more about this microgrant at fiverr.com
Have you been tuning in to our FB Live Series, Speaking of Curves! All about showing support and love to various plus size businesses, we are on a roll! Today's latest guest is a mentor and the executive producer of Full Figured Fashion Week! Today we get to chat with Gwen Devoe!!
This business owner, leader, and mentor is a dear friend of the Brand! Gwen Devoe has helped create the blueprint for plus size events. We cannot talk about the growth of the plus size fashion space, without acknowledging the creation and existence of FFFWeek.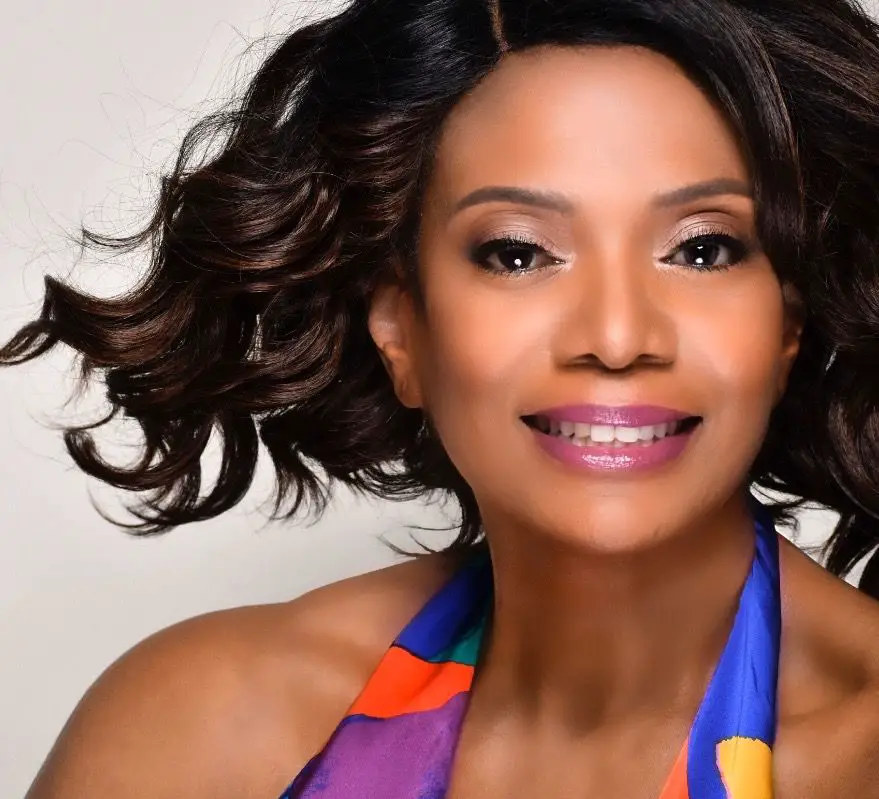 And guess what? We have a fun sponsor!
We've partnered with Fiverr in celebration of and for our small businesses. Their new program, The Shift, is a microgrant giveaway, as they are hooking up three small businesses each month with $1000 in credits to Fiverr!
Talk about supporting and helping small businesses, right?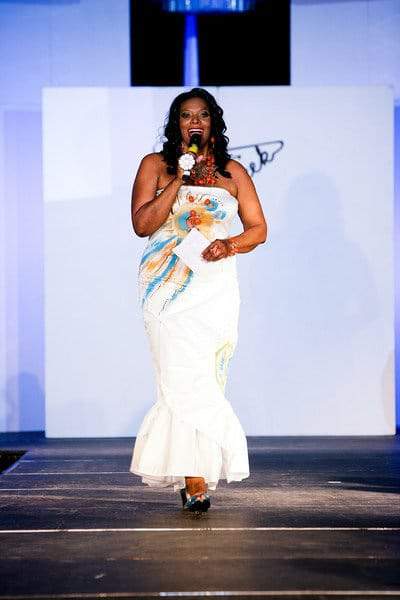 As we are supporting the various small businesses with our Speaking of Curves series, this was the perfect partnership for us to align ourselves with!
This series is all about how we can support the various businesses in the plus size fashion space! And with this, we are soooo excited to bring another small business owner, that you can support.
We cannot! So, if you missed the live, make sure to pull up a seat to get to know a little bit more about the creator, Gwen DeVoe!
Speaking of Curves Presented by Fiverr with The Creator of FFFWeek, Gwen DeVoe!
How much fun was this interview?
Talk about a pivot, right! I had to make sure to ask a few questions, so you could see and understand Gwen DeVoe's journey! Not only that, but to hear about how we can support this event, especially since we are all at home!
Earlier this week, we shared the whole breakdown of what to expect with FFFWeek, now that it has gone virtual.
I actually appreciate that there is a digital part to this, hopefully this can stay as part of the new FFFWeek format!
So, will you be attending? You can get your tickets, NOW!
Tickets are on sale NOW at FFFWeek.com!!
Will we see you online at FFFWeek?
We will continue this series as there are quite a few businesses and brands that you can support and shop.
Make sure you also follow the event at @FFFWeek on Instagram!!
It is even MORE important to support those small and indie businesses, to make sure that they make it through this!
So, listen. Our Speaking of Curves series has been on a roll! We've interviewed Liris Crosse, Timothy Snell, See Rose Go, Secondhand Curves, Chante Burkett, Honey's Child Boutique, The Plus Bus, Chic & Curvy, Christian Omeshun, Haute & Co Bridal, and Z by Zevarra! Among quite a few others!
You can catch Speaking of Curves LIVE on our FB page, Tuesdays and Thursdays, at 12pm EST.
In the plus size fashion space, indie business owners are the backbone of our community. These brands, designers, and businesses challenge status quo and push the envelope.
We are all feeling the shift and many of these businesses are pivoting to stay afloat.
As businesses everywhere adapt their strategies to fit a digital world, Fiverr wants to help you access the tools you need to succeed. Fiverr understands that a little bit goes a long way, that's why they're launching Fiverr Microgrants. Every month, up to three small businesses will receive an extra boost in the form of a $1000 microgrant. Visit fvrr.co/thecurvyfashionista for more information. Terms & Conditions apply.