Thursday, June 17th
Back for another round of fabulosity, Full Figured Fashion Week shook things up with its Full Figured and Fabulous Runway Competition. Applications were taken, the ten finalists were chosen, and the ladies showed us what they were working with! For the first time during Full Figured Fashion Week, aspiring models had the chance to submit applications for the chance to be crowned Full Figured and Fabulous in a competition judged by fashion's distinguished!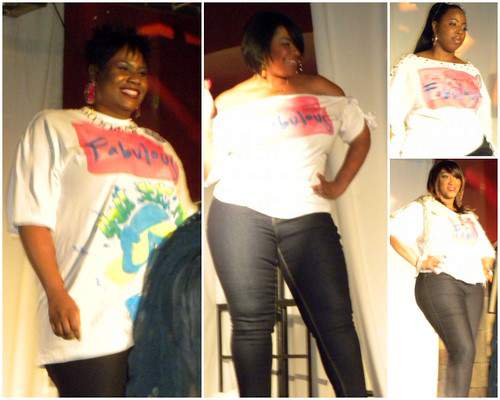 The first round, each contestant took the Full Figured and Fabulous tee and showcased their own style! Shredded, slashes, bejeweled, and bedazzled, each model's personality came through as they walked the runway and shared their personal style. Next, the ladies waltzed out their fiercest street style! From leopard to denim not a trend was missed!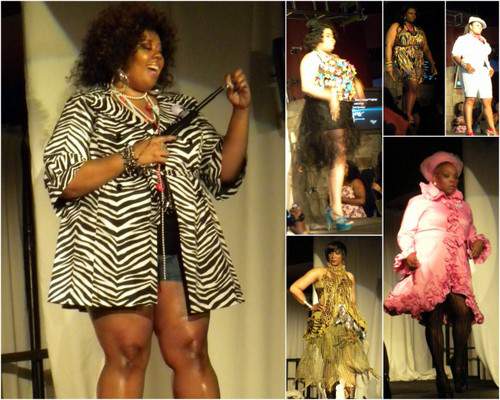 The last round was my favorite, as each model wowed us in their eveningwear selections! We saw long gowns with tulle, bows, ruched, gathered, floor length, cocktail length- you name it, they wore it all accompanied with class and sass! And were these ladies bringing the drama! DRAMA both in their looks and on the runway, but there could only be one winner!
While the votes were tabulated, we were entertained by the sensational Glamazons! I missed them last year, so I was really excited to have the chance to catch them shakin it! Decked out in Gold sequined mini dresses, this trio of Curvy.Confident.Chic. divas performed two numbers that had the crowd Shakin it and declaring how Beautiful we are- Dammit!
And the winner was:
The Full Figured and Fabulous- MariJo!