Girl!! You know that moment when you see that Instagram post with the sexy outfit and fierce pose and you think to yourself, "Oh yes, I gotta have that! I would kill that! That dress would hug every bit of my curves just right!"
Then you see the size line-up and… womp. It's not in your size. Well, Tammy Rivera (Love & Hip-Hop) is aiding in obliterating that feelings! She has decided to expand her T-Rivera swimsuit line so everyone can join in on the summer swimwear stunt! Ladies, meet TPLUS, the new addiction to the T-Rivera plus size swimsuit line ranging from sizes 12 – 28!
Yes, girl! Curvy girls are going to get their sexy Instagram pose on, too! Not only is it inclusive, it's bold! There are no boring looks or consolation prizes here! The pieces are full of bright colors, edgy features, and sexy appliqués.
Tammy Rivera's New Plus Size Swimwear Line: TPlus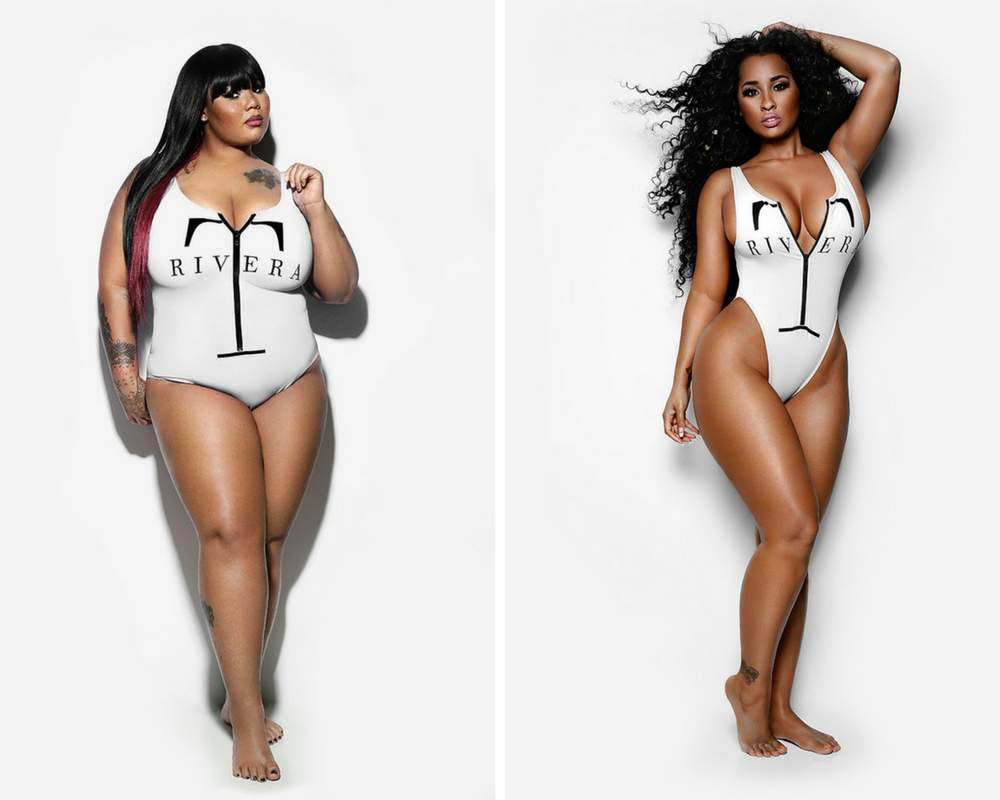 Rivera said herself that when she conjured up the idea to expand her line, she wanted it to look "exactly like the standard line." She noticed too much of the drab plus size swimwear lines adding humble skorts to cover-up or only featuring black/white options. To her, it wasn't "sexy enough." She wanted a plus size line that was just as sexy as the standard line, so she decided to create a line by not changing the piece itself, but adjusting the cut of the piece so that it was comfortable and flattering. Still the same piece, just a different fit. Bingo.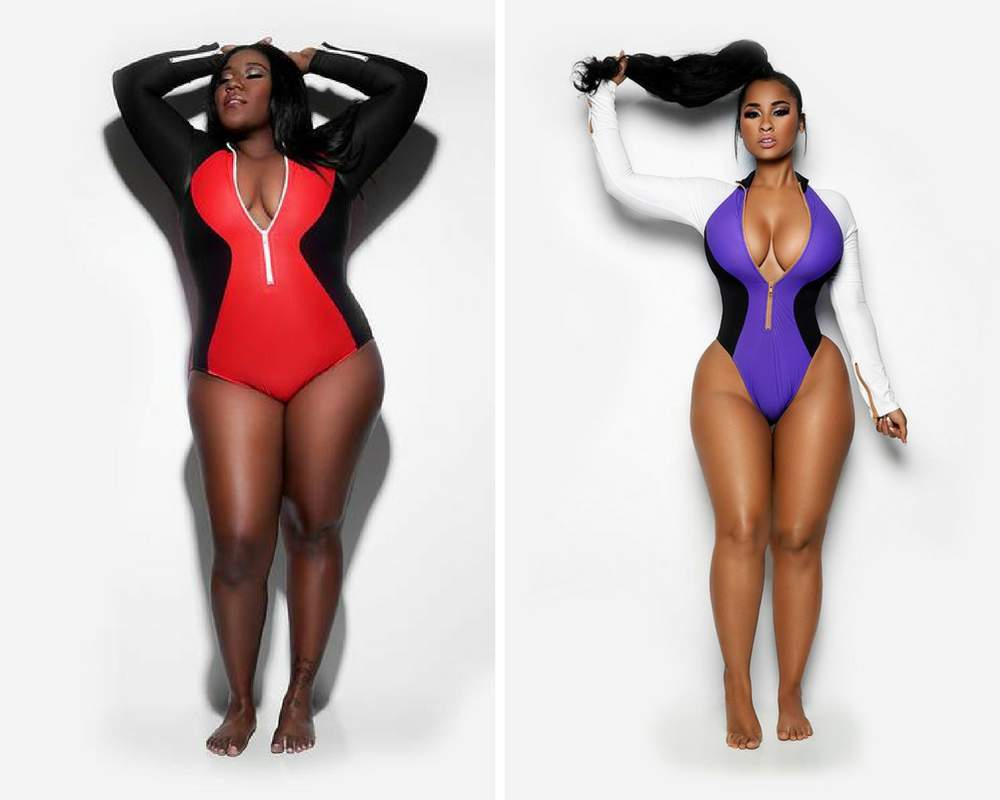 Another way Rivera wins is by using what she describes as "real plus-size bodies." It's true, because even within the very plus size community, there's a valid argument that there are internal issues surrounding inclusiveness. Even when lines are expanded and a spokesmodel is chosen, there's still a restriction regarding a certain plus-size "shape" that is much too exclusive. Rivera isn't doing any of that!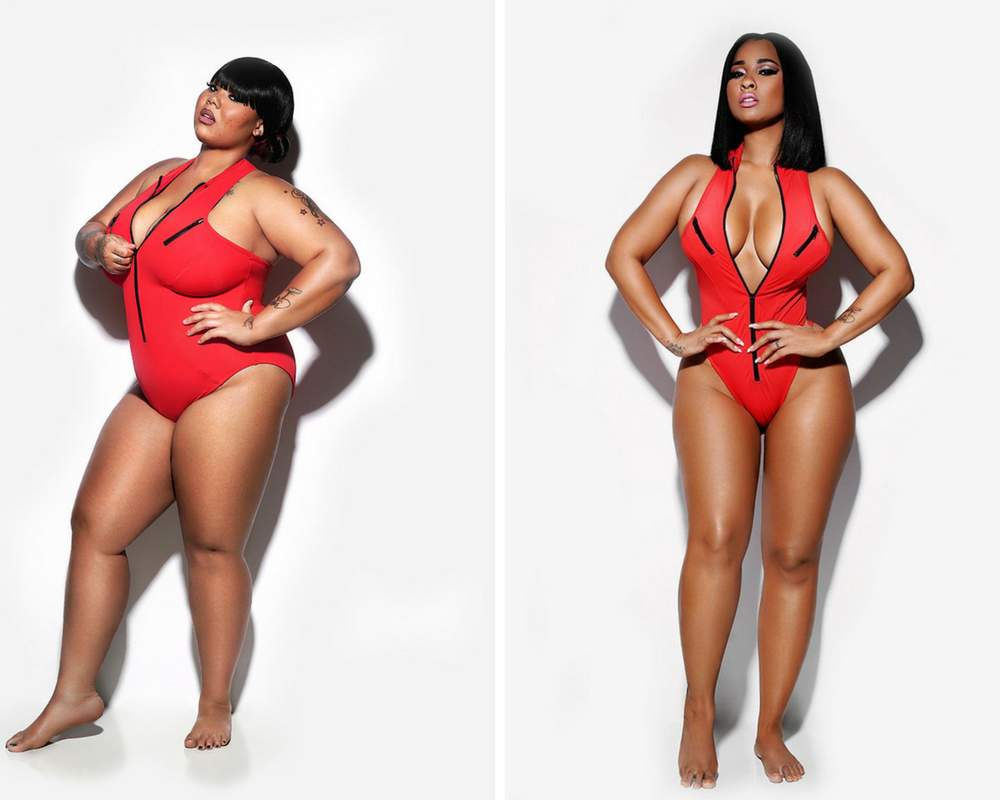 She's throwing away "the standard" and showing full-figured girls rockin' edgy and sexy swimwear… the very same swimwear that she rocks herself. Shouts to Tammy for this expansion! We look forward to seeing how the line evolves and how it incorporates more pieces!
Shop the TPLUS collection at T-Rivera.com!
So what do y'all think about these pieces? I'm feeling that red joint with the zippered deep v-cut! Where my beach babes and poolside pretty-girls at?