Its quite a rare thing to get one of our beloved Curvy Fashionistas on the cover. But for the month of November, Elle Magazine has done JUST that with the ever so fabulous Octavia Spencer for their annual "Women in Hollywood" Issue! Rightfully so with her stellar year in the movies!
And Does She Look GOOD!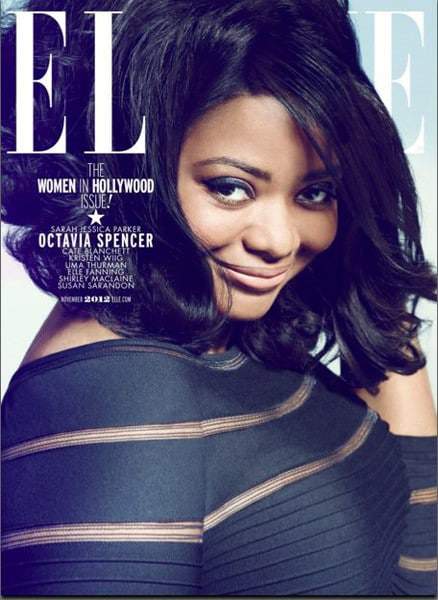 Donning her very favorite (I am guessing here since she and Tadashi seem to have a love thing going on) designer, Tadashi Shoji, Ms Octavia is Working it!
Thank you Elle Magazine for choosing her and for making her amazing!
ALSO, mad love to makeup artist Val Noble (whom I had the pleasure of having my face beat by) who did her well!
Are we loving this cover? Sound off!