For those of you with a discerning taste in fashion, we have a treat for you. One of the newest entrants to play in this space? Inclusive Luxury Brand, Coyan.
Over the past few years, we have excitedly seen a rise in contemporary and luxury plus size fashion options to play in. Think about it! From Pari Passu, 11 Honore, Dolce & Gabbana, Brass Clothing, Hilary MacMillan, Ryllace, and Henning!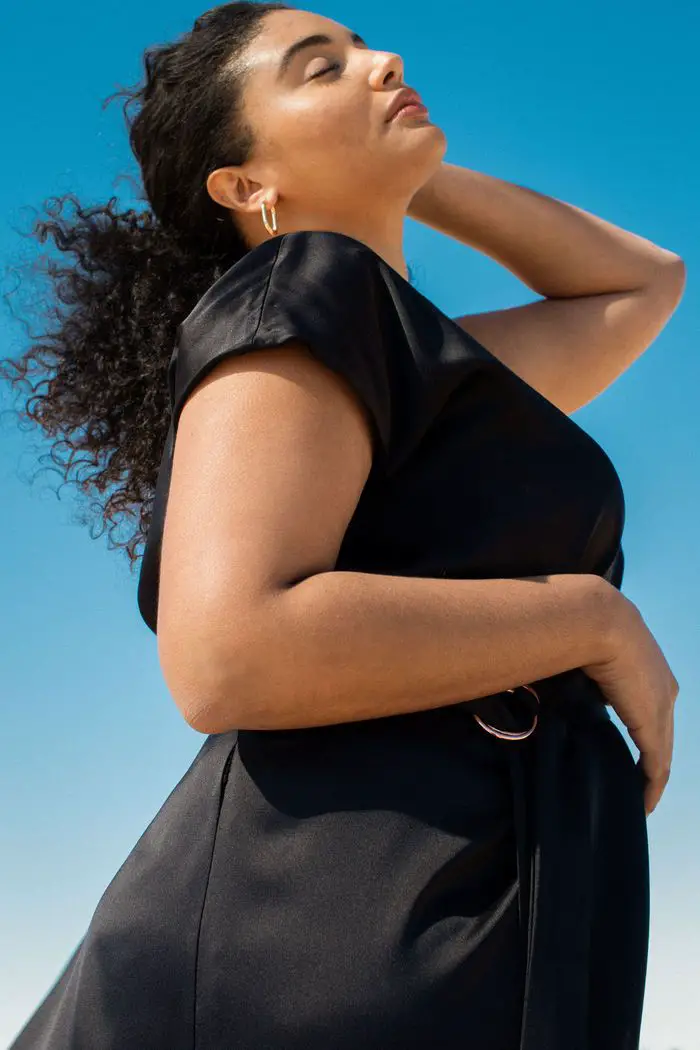 This is excitingly curious…
If minimalist, high end, silk dresses and gowns whet your fashion appetite, with a sleek and minimal finish, then you need to learn more!
About the Coyan Vision:
A size inclusive evening line featuring a very modern and minimalist aesthetic combined with the most refined fabrics, something that was lacking in plus size fashion.

We redefine luxury with our approach to size inclusivity, from the very moment you start browsing our collection online.
Coyan is the newest inclusive evening brand offering luxe high end options from a 0 to 24.
Made for movement in a relaxed fit that "blurs the line between sizes."
The brand gives us fluid silhouettes that offer elegance with an edge. Each piece in the debut collection gives us a truly versatile collection. One that is designed to be dressed up or down for a variety of occasions.
Think we are lying? We first saw this collection on GabiFresh, as she was on vacation on the beach. Our breath was taken away with the elevated resort style she exuded…
Beyond High End Luxury Minimalism with Coyan
Not only does Coyan scream luxe minimalism, Coyan is a "Made in America" and sustainable brand.
We know the people who make our clothes, and we aim to not only nurture craftsmanship, but continue to build the relationships we have within the garment industry.

We are also committed to sustainability, which means that if you treat your COYAN purchase with care, it will last a lifetime.
For those of you who have been looking for a brand who hits these three elements, you're in luck…
Another thing that is a treat, is that Coyan gives you a personalized approach to shopping.
You have the ability to see the garments close to your size, thanks to 3 different model options.
This element, which more brands are using, provides "a true reflection of how these meticulously crafted clothes will look on you."
"We are trying to flip the narrative around size inclusivity by making a broad range of sizes the norm and not an added or reduced category.

The idea behind COYAN was to create a brand that would remove the idea of "plus" or "extended" sizing… when shopping personal taste should be the only filter."

Lucas Zunz, Founder of COYAN
Having more access to luxury plus size fashion in sumptuous silks is no longer out of reach with this high end luxury line. This brand is purposely thoughtful about including us into the fabric of Coyan.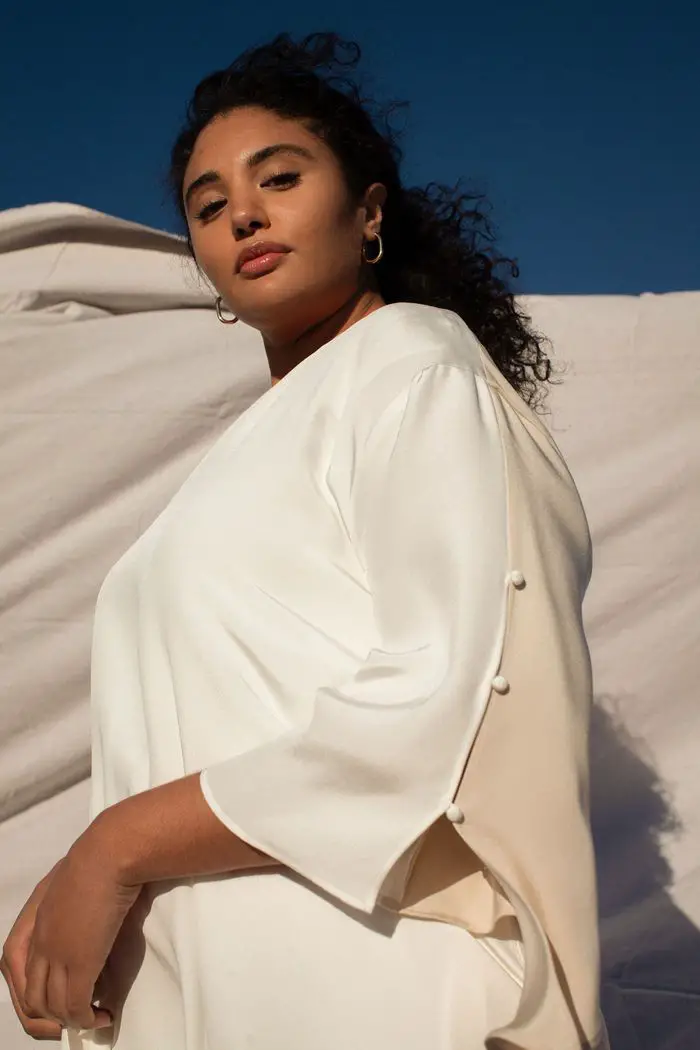 With Coyan, we are excited to see what is to come with the brand.
About Lucas Zunz, the Designer Behind the Brand
Originally from Paris, France, Lucas specializes in art direction and branding. Before founding COYAN in 2019, he launched and ran the e-commerce business for the designer label SACHIN & BABI.
It was at Sachin & Babi that Lucas realized the need for larger sizing for women in the high fashion space. There, he successfully helped the brand transition to a more inclusive model.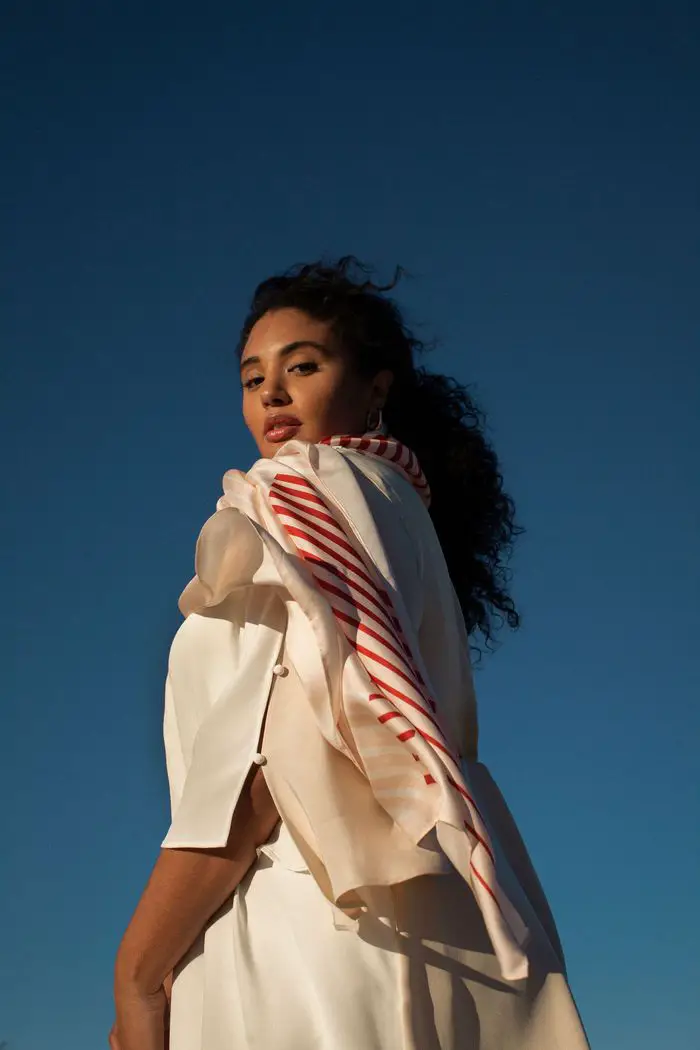 You can shop the collection NOW, at CoyanStudio.com
The addition of brands and designers realizing our spending power, lifestyle needs beyond fast fashion is a breath of fresh air.
There is much room to grow, especially in sizing and styled options in the luxury plus size space, but we are enjoying this growth…
Are you?
What do you think about this debut collection?
Is this something that you have been looking for? Let us know your thoughts in the comments below!