So what happens when one of your favorite plus size designers crafts a limited collection inspired by one of your favorite 90's tv's show? Instant butterflies in my stomach is what. When I first saw the coming soon teaser for Courtney Noelle's Living Single Collection, I was immediately taken back to full on '90s nostalgia.
Listen. Living Single was my jaam! For those of not old enough to remember, the show was about six young black professionals sharing their lives and loves in a Brooklyn, NY brownstone.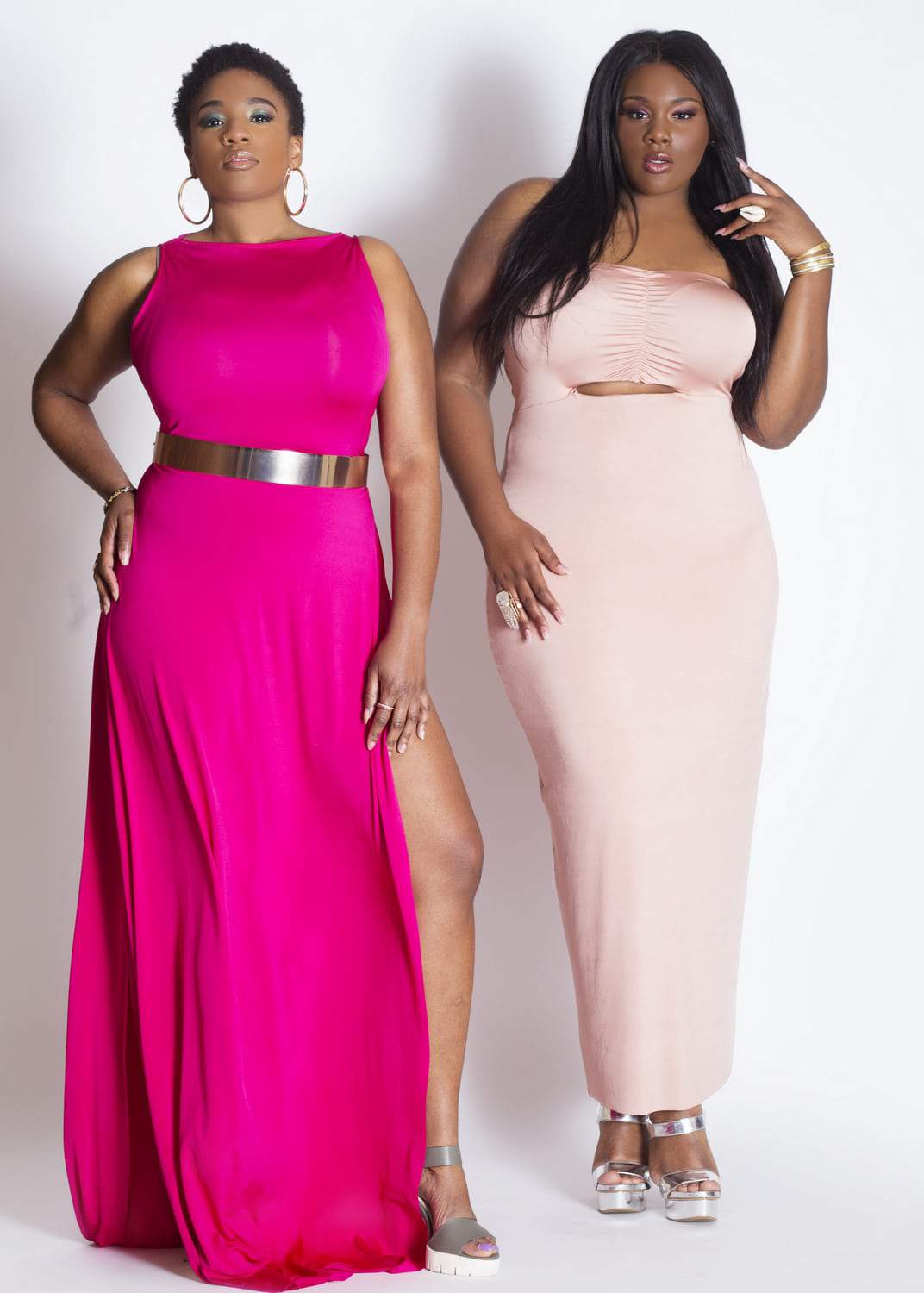 It was characters like Khadijah (Queen Latifah), Synclaire (Kim Coles), Regina "Régine"(Kim Fields) and Maxine "Max"(Erika Alexander) that captured our attention.
We saw ourselves within this cast and we knew someone just like them in our lives.
I had so many #livingsinglegoals. Do you remember the opening?
So when the designer, Courtney Noelle, dropped the name of the collection, I knew that she was up to something amazing! Yes Girl, Ms. Noelle has done it again with another themed collection inspired by the all-black female cast and I'm here for all this nostalgia and creative.
I might show my age a little here,but in true Régine fashion, I'm excited and don't care.
Courtney Noelle wowed us with her the debut of her holiday collection with designs named after the women of Girlfriends, another one of my favorites. She always includes small details that a true fan would recognize right away. T
his is one of Noelle's designing traits that I enjoy the most. And she knows it!
And for this spring capsule collection? She introduces lighter fabrics & playful pieces for day parties and everything else life calls for! I was inspired by the characters on the show, they all have distinct personalities and clearly, Khadijah is my favorite!
Take a First Look At Courtney Noelle's "Living Single" Collection!
Meet "Khadijah"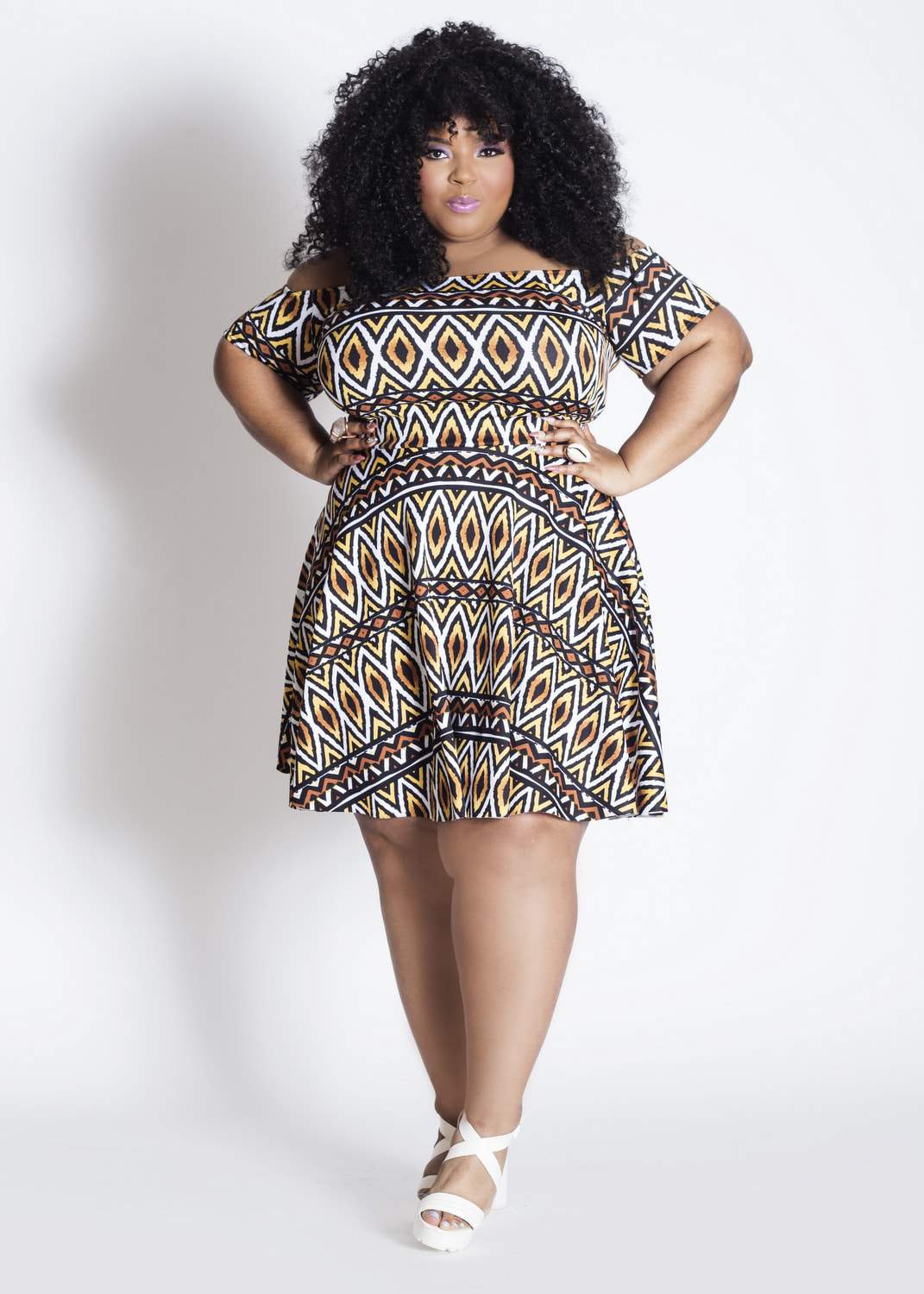 One of Noelle's personal favorites in the collection, the Khadijah capsule was inspired by Hip-hop's reign turned actress Queen Latifah's character Khadijah James.
A young editor building her media empire while rocking Ankara prints to her corporate gig. I loved Khadijah's printed vest and blazers and I can definitely see looks from this capsule floating through the office halls.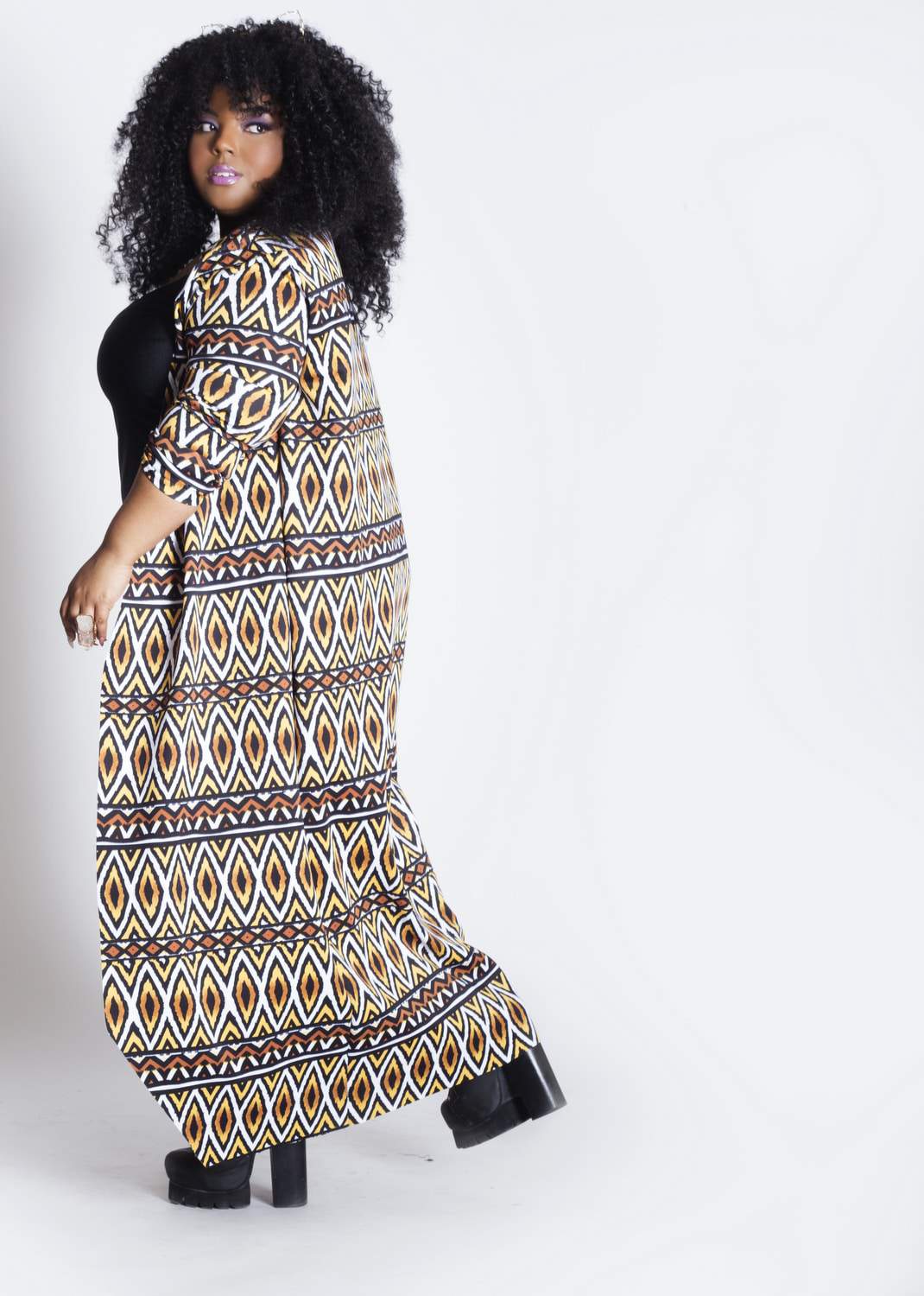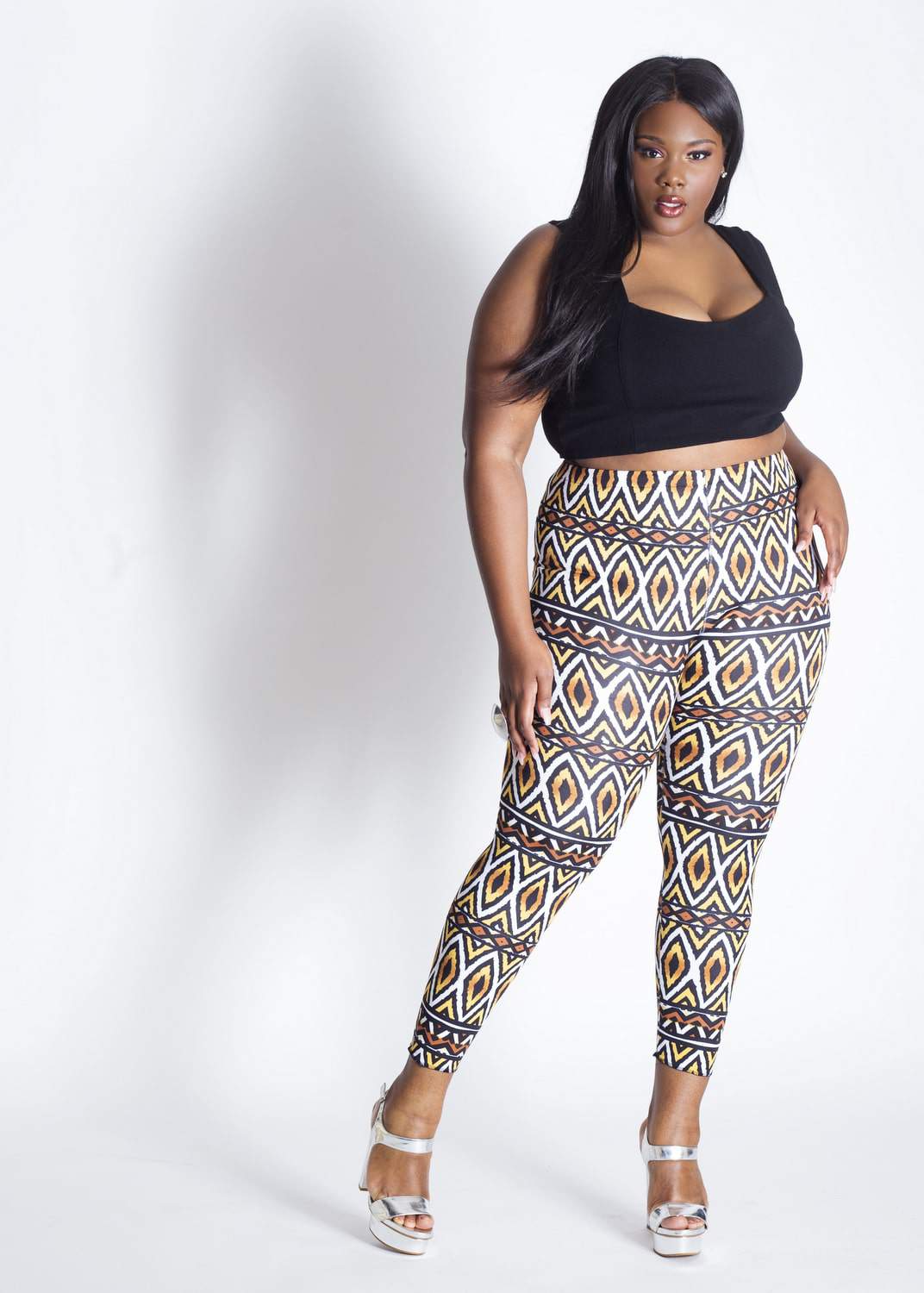 Meet "Régine"
Facts of Life original Kim Fields played Regina "Régine" Hunter. A determined Jersey girl who had a taste for three things: FASHION, FLARE, and "FOINE" MEN.
This sexy tube dress with mid-drift cutout speaks to the Régine in me and sure to get a second date or proposal. And we all now Régine loved a good proposal.
Meet "Maxine"
Played by Cosby Show graduate, Erika Alexander gave us Attorney Maxine "Max" Shaw. Filled with quick wit one liners and sharpness in and out of the courtroom.
Of course a dress name after Max is going to slay. Max was always playing with bodycons and slits in her wardrobe.
I peeped that too.
Meet "Synclaire"

Captured by comedian Kim Coles, Synclaire James made it completely okay to daydream a little at work while strolling around is bright garments with a desk full of colorful, fluffy troll dolls.
This cross front max is dead Synclaire with a beautiful, bold, colorful print and maxi sexiness.
I love the way she captured each character's personality and translated them onto her clothing canvas.
This collection has brought back so many fond memories. I hope this trip down memory was as good for you as it was for me.
The Living Single Collection Goes live later today at www.shopcourtneynoelle.com!
Make sure you check her out for these collection items and other beautiful pieces by Courtney Noelle.
What did think of the Living Single Collection by Courtney Noelle? Who was your favorite character?