For those of us with a discerning eye who have been looking for our version of Theory, Rag & Bone, or brands along those lines, have we got a treat for you. Modern Plus Size Workwear. In the world of contemporary plus size fashion, our options have started to expand, slowly… A new entrant into this category is Henning, created by plus size model-turned-editor-turned-designer, Lauren Chan.
Lauren is no stranger to the fashion world. You may recognize her face from the various New York Fashion Week shows or have read a few of her pieces while she was at Glamour. But today, she dips her toe into the plus size fashion space, to fill a void in "advanced contemporary" plus size fashion and workwear, with Henning.
Henning Filling the Contemporary Plus Size Wear to Work Void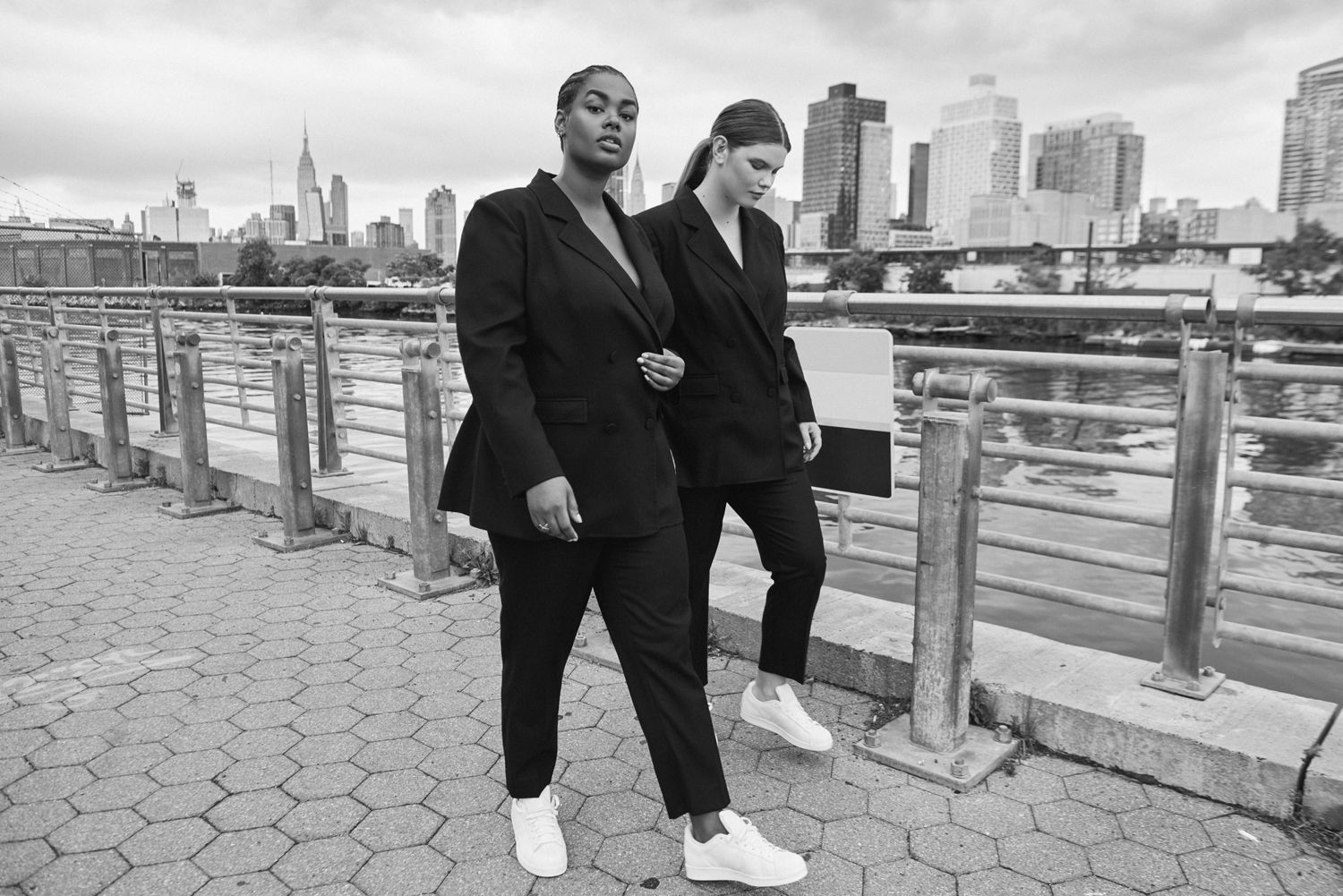 After waiting for a brand to bring more than elevated essentials, Henning serves up plus size tailored pieces with an effortless vibe to it. Think clean lines with a stated attitude. Structure. Polish. Maximum Minimalist. Professional. Especially in unexpected fabrications… like this satin suit.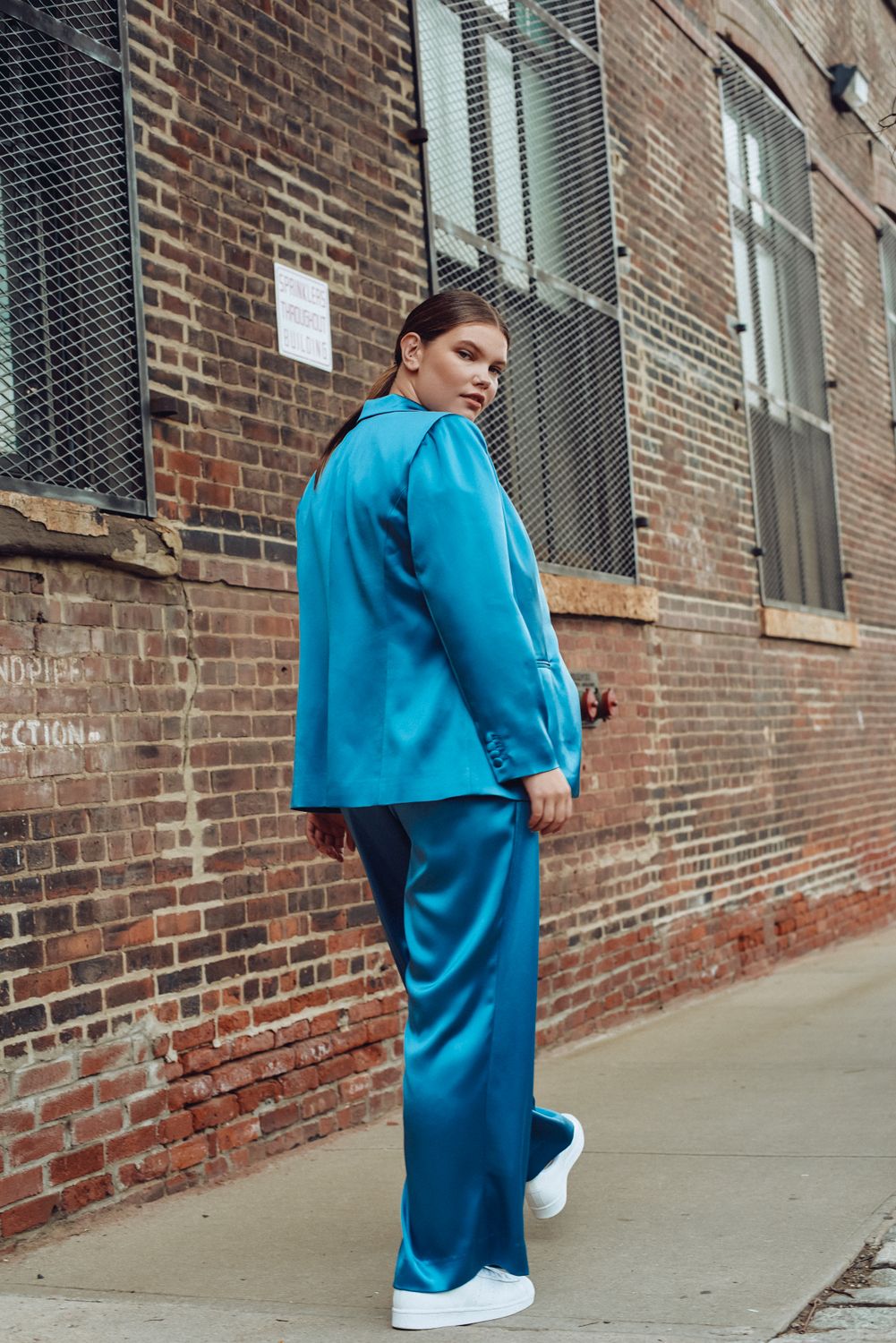 Lauren tells WWD: "I really want elevated, well-made, work-ready garments that are designed and fit and engineered for plus sizes. All of our stuff is made in New York and is made of fabric with natural content, which is extremely hard to find in plus sizes."
So, who is the brand for?
We had the chance to get Lauren on the phone to share a little bit more about the brand. On who Henning is for, Laren shares:
"Henning is for people like the magazine editors, ad exec, you know, the creative professionals. That is who I envision her to be. Based on my own experiences, I would think that she shops at places like Eloquii and Universal Standard or even Lafayette 148, but in piecemeal, from different plus size brands. I have not found a brand that encompasses my style, all in one place. This is what Henning is for me, and those with style like mine."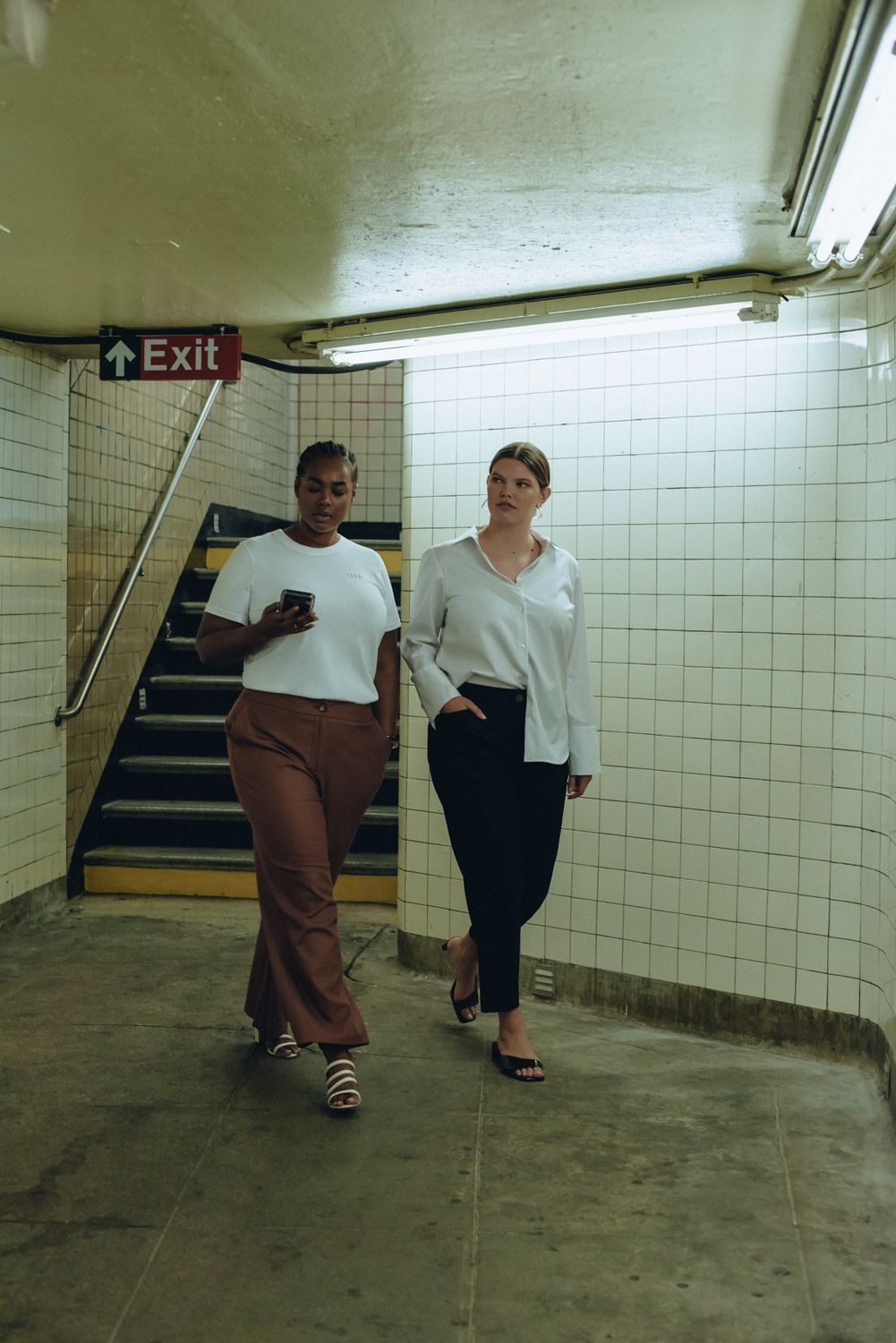 Not only for that creative who wants to look the part, Henning gives us plus size suiting and wear to work options that fits the part as well. Henning is all about an elevated and contemporary style, but it's also about the details. Lauren shares even further, "When I first started designing the collection, I went straight to power suits, that Is what was missing for me and I wanted most."
On what makes the brand different from the others, Lauren further expounds, "Ours are different because they are super menswear inspired and they have elements like structure, long lines, shoulder pads, double vents, that you would find in a proper men's, that are often left out or watered down in women's jackets. Truly, I am not a designer, I am a consumer. Because of that I didn't just design clothes, I made them functional. I made them to solve problems I was having as a plus size person."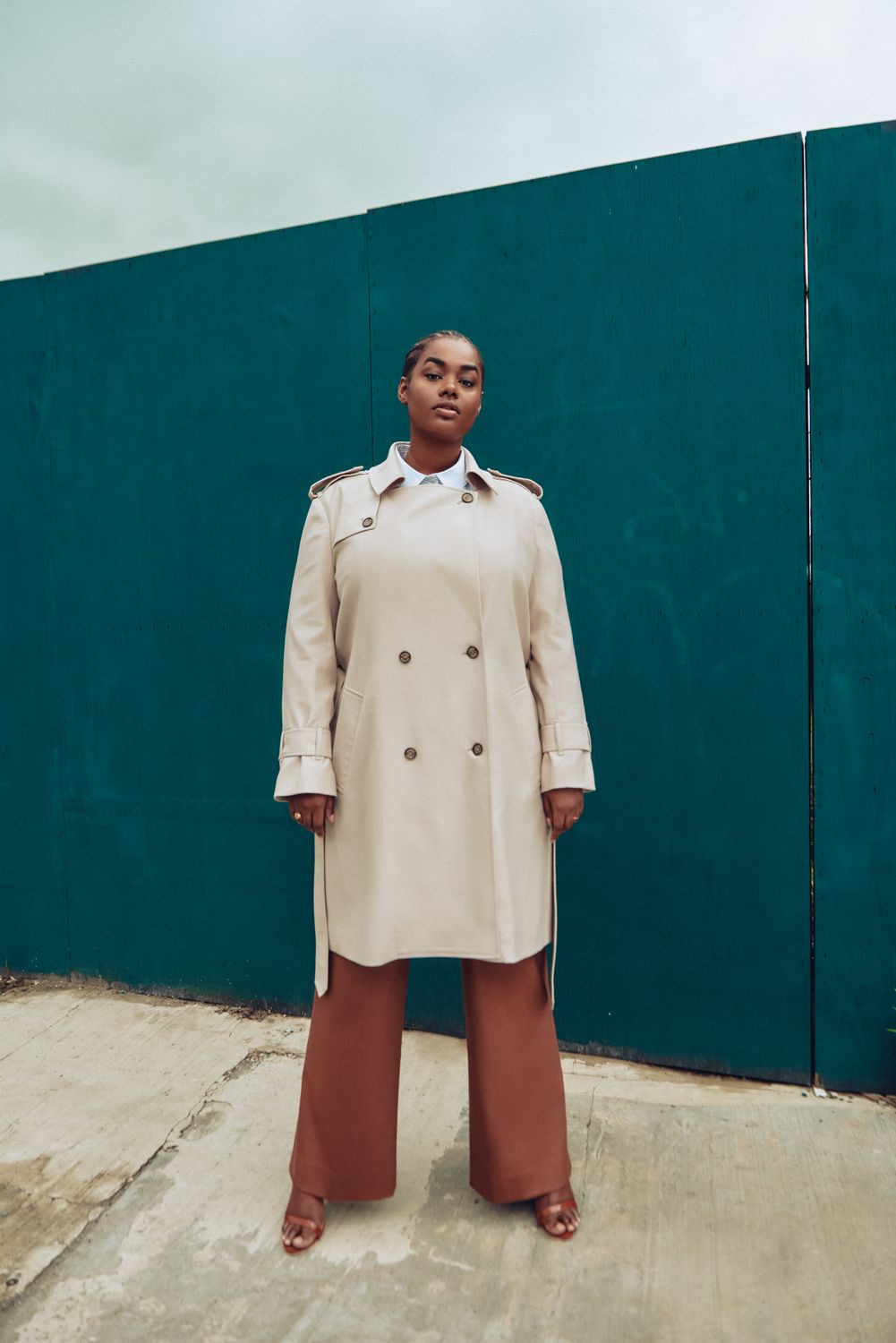 Get this!
Not only was Lauren Chan concerned about fit, but form and function as well. For those favorite workwear pants that rip from thigh chafing? Henning addresses this with gel tape liners, built into each seam to reinforce the material. For your trousers that cut off the belly? Henning created a hidden elastic fused into the back of each waistband. For those who hate your button downs gaping at the bustline, Henning gives us secret buttons along the button on the inside placket to prevent gaping.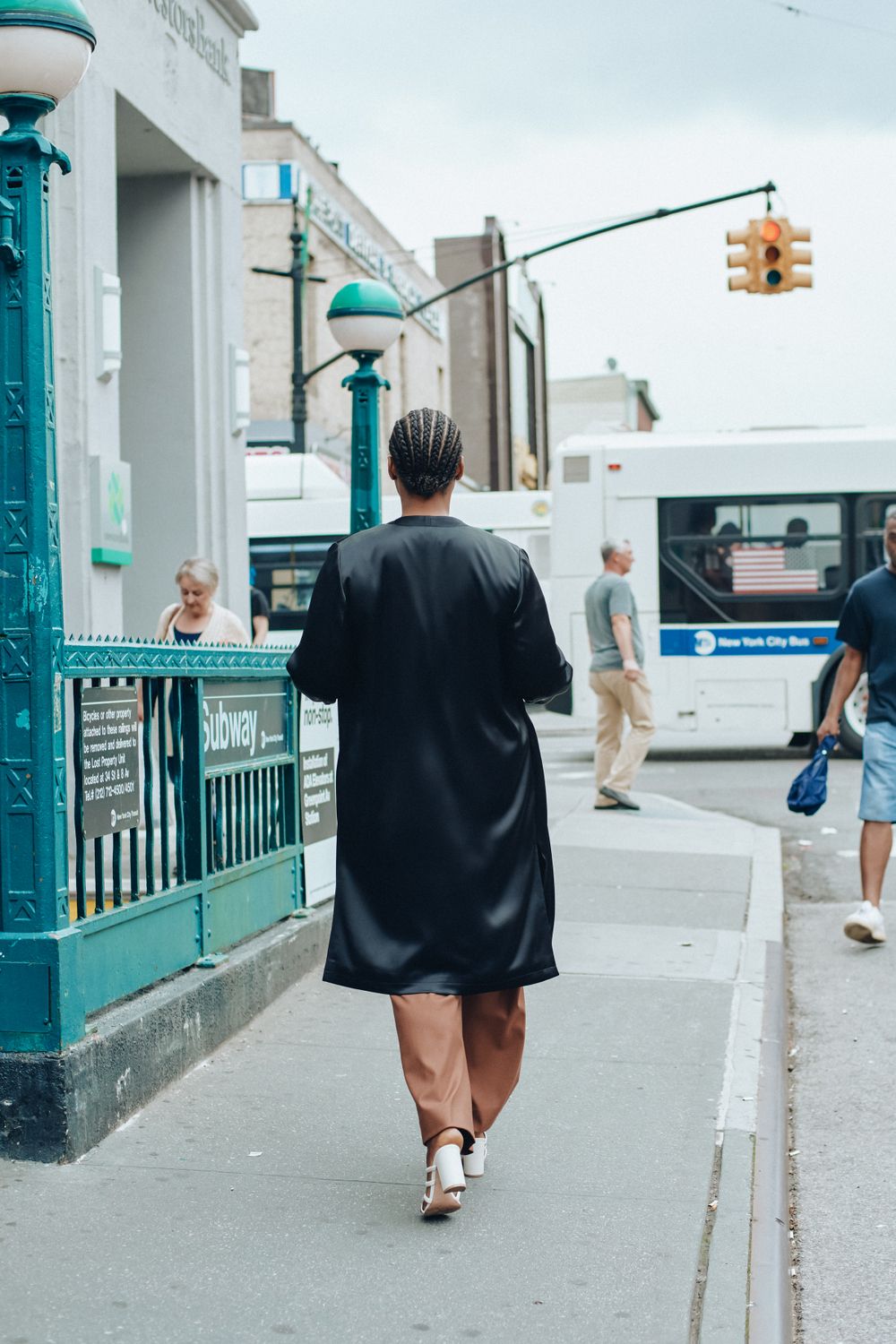 Shipping is currently within the US. Stay tuned for more news on international options! You know we will keep you covered here!
Henning launches on Sept. 3 at henningNYC.com!
The collection launches with sizes 12-14, with pre-orders for size 26+. On sizing, Lauren Chan shares with us "We knew as a brand, that we wanted to be as inclusive as possible. We have included a pre-order form for more sizes on our product pages. The point of Henning is to support the women I care about through work I know how to do, I am really excited about where we are going to grow. Please if you have any thoughts or feeling, email us at [email protected]"
Congrats Lauren on a new and much-needed collection. We cannot wait to see what else comes from this collection!
Which pieces speak most to you? Are you as in love with this satin blue suit as I am? Let's discuss in the comments below!