Because we love sports too.
Did you know that there are fashionable tees and tanks in plus size fashion of our fave NFL teams? YES honey, Lane Bryant is hooking it up! Your fave NFL Sports Team in Plus Size options? YES!
Growing up, in my house I could not really cheer for anyone except the Cowboys. My mother was NOT having it. One year, I tried my hand at cheering for the Dolphins, even saved my money to by myself a starter jacket… I lost it somehow. My mother was not too hot on me rocking that team (I liked the colors though) BUT the Cowboys? My mom is a diehard fan. She rides with them in their lows and in their high moments… Dare not come up in her house dismissing them (I KNOW)
LOL, but many times, or maybe it was just me, in order to find your fave team's apparel you had to go to the men's section to find something to rock or that would fit the way you wanted too. No disrespect, but a spaghetti strap tank or tube top or booty shorts are not necessarily my idea of repping for my team. (I was a cheerleader in college and had more support and options for my team's gear than the NFL do) So, I thought it was really cool when I found out that Lane Bryant has a WHOLE SELECTION OF NFL Sportswear!
Team Spirit: Your Fave NFL Sports Team in Plus Size Fashions by Lane Bryant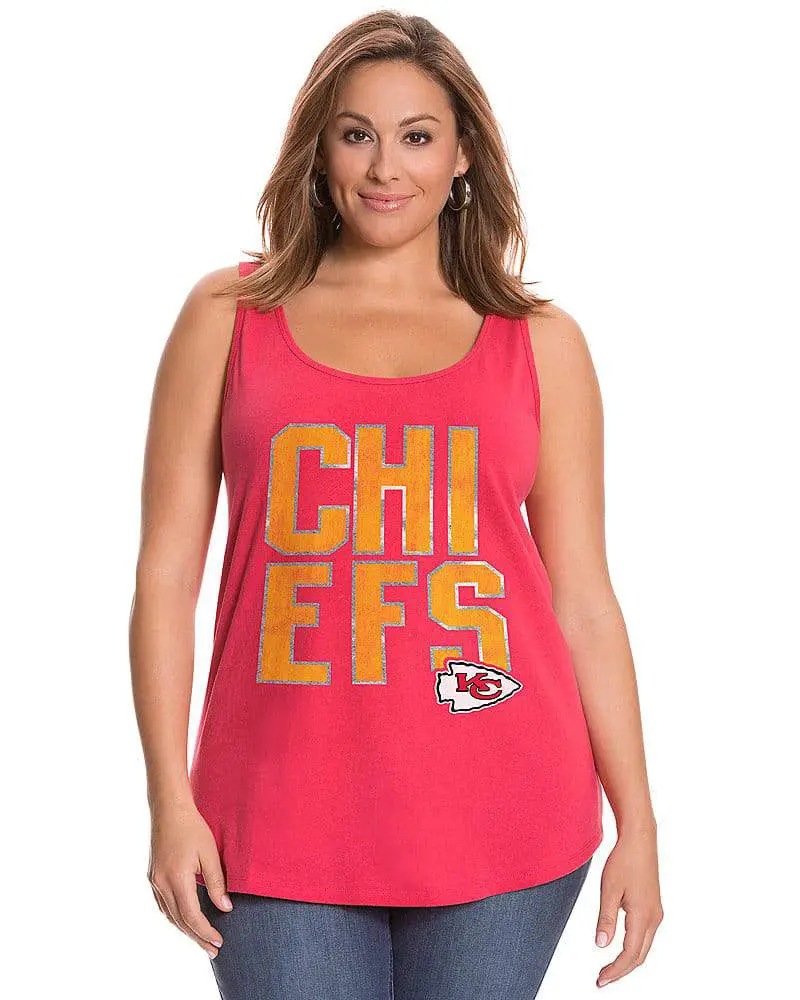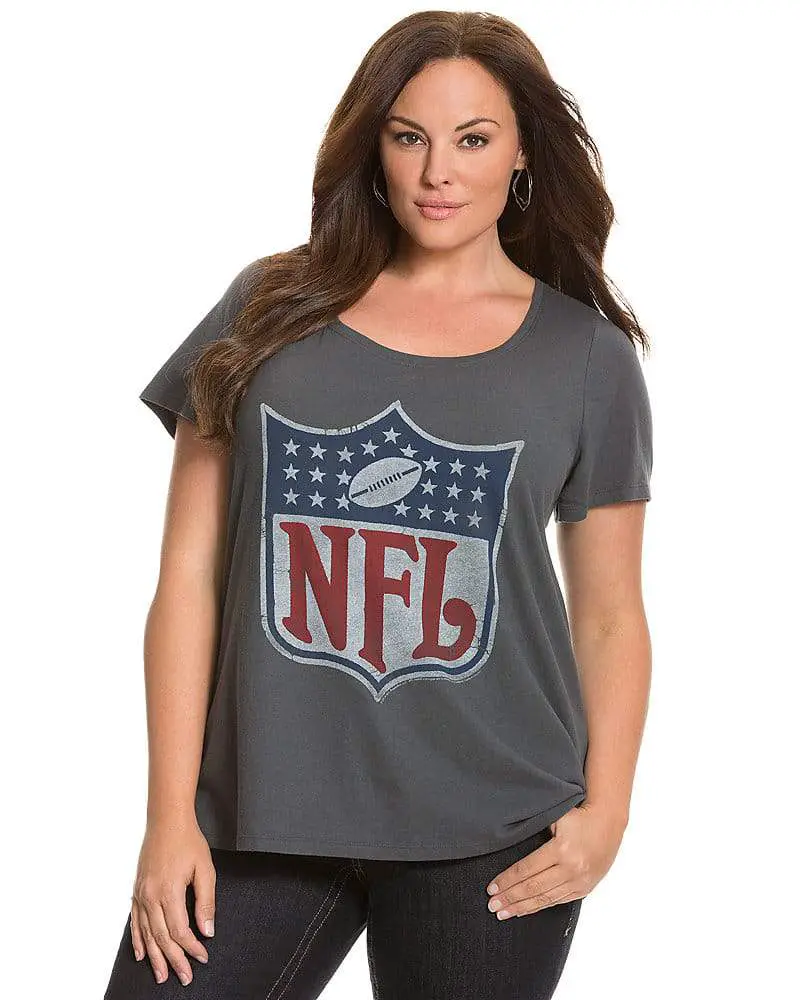 You can shop them NOW at LaneBryant.com!
Not just basic tees either. You have sweatshirts, pajama pants, sleep shirts, tank tops, and v-neck tees! There are a variety of options and for that die hard team lover, you can dress her up OR you can go ham in your team's fave!
Like, I know that Kristen Turner loves her Saints…
I may have to share with her this page… lol
What do you think? Something you can get behind? Do you have a fave team? I want to hear your story for shopping for NFL sports team clothing…