Happy Friday! We know it's been a while since our last blogger/influencer spotlight, but we want to bring it back! Because we love our plus size fashion community and want to highlight those that make it such a wonderful, special place! So, that being said, let's get into who we will be getting to know on this mighty fine Friday!
Meet Alexa Webb!
Instagram Page: @AlexaWebbFashion
Age: 40
Height: 5'4
Dress Size: 28/30
Location: Maryland, USA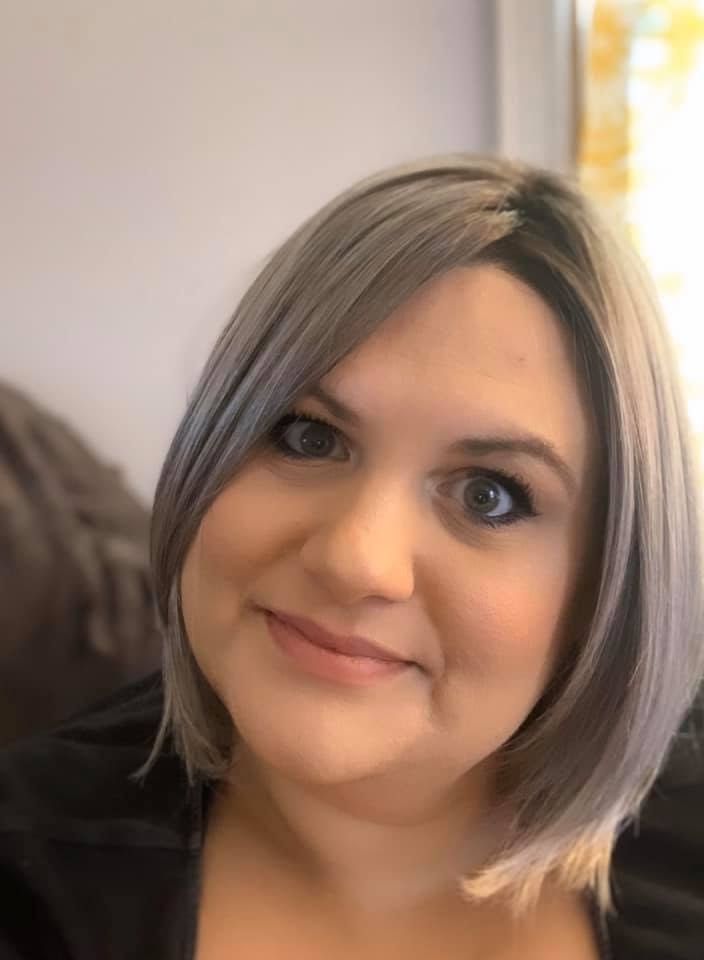 How long have you been blogging/content creating?: 9 years
What or who inspired you to become a fashion influencer? What led you to it?
I never set out to be a fashion blogger, but I have always been passionate about fashion. Back in the early 2000s, I remember searching Yahoo Photos for people sharing their plus size outfits feeling desperate for inspiration.
Fast forward years, I discovered Gabi's "Young, Fat and Fabulous" and was like, "yes, girl, yes!". And that was around the time that I joined Pinterest and Polyvore, neither of which had much for plus size women. I felt like I had found my calling! I was determined to carve out space on those platforms for plus size fashion.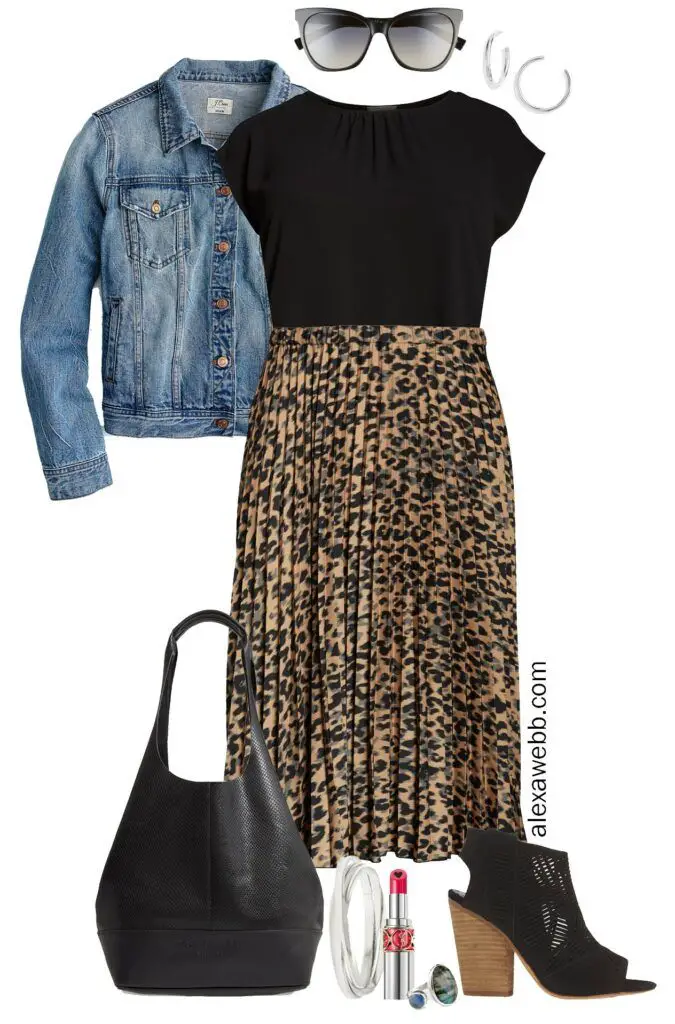 I have been blogging full-time for five years now. But it all started as a creative outlet and hobby. In 2011, I started creating outfits, called "sets," on Polyvore (RIP) and then pinning them to my Pinterest boards.
And to my surprise, I started gaining thousands of Pinterest followers and millions of Polyvore views!
Then in 2015, I had an injury and ultimately lost my job. My Pinterest followers had asked me to start a blog, so I figured it was now or never! And that's how alexawebb.com started.
What's the biggest/best lesson you've learned while being an influencer/content creator?
I've learned that you can't make everyone happy. I welcome comments and criticism on my blog and socials. And some criticism is constructive, but a lot of it is noise to filter out. It's hard to not take things personally but I just have to let things go. And I've learned that those who don't like me or my content just aren't meant to be in my crew. And that's okay!
But, all of that said, I have some of the nicest and most supportive readers ever!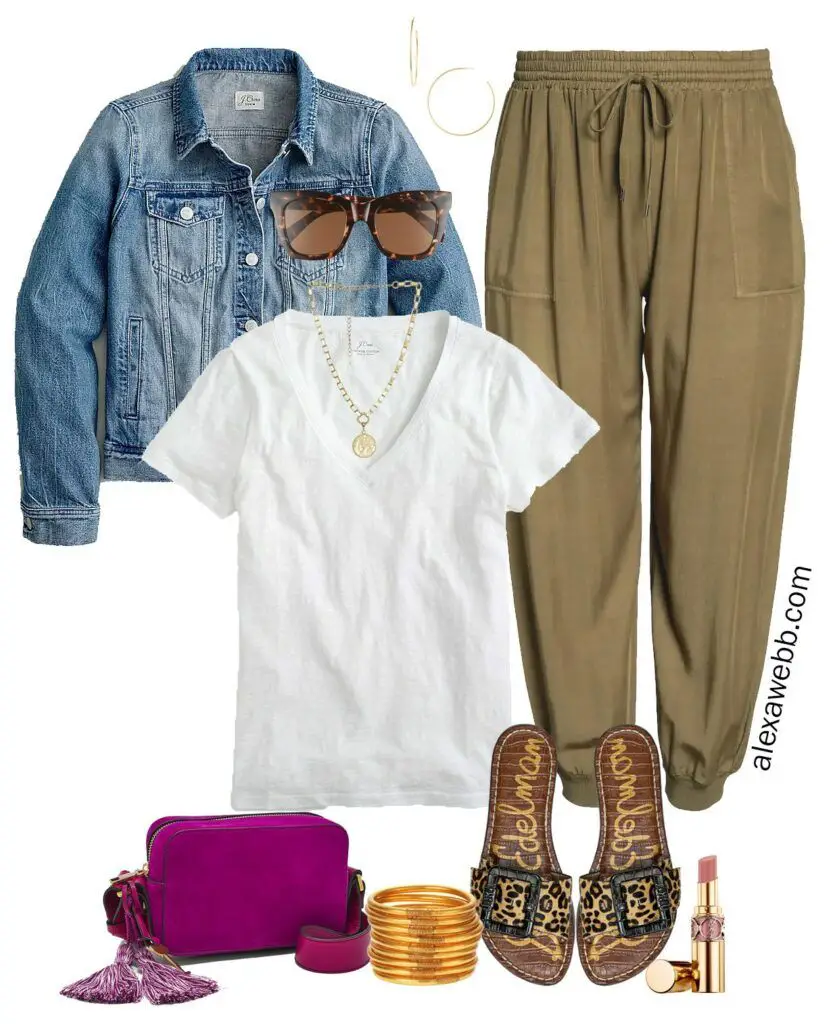 What is your favorite feature on you, and how do you show it off?
I guess what I call my "faux waist." Basically, I love empire waistlines and belting things just under the bust to create a curvier silhouette and the illusion of a smaller waist.
What are the challenges, if any, you face in being plus-size?
Plus size people, myself included, experience very real discrimination, from getting paid less to inadequate medical care to harassment from "armchair doctors." And as a blogger, I try to just focus on the clothes and keep a positive tone as much as I can. I want my blog to be a place to feel inspired and get a well-deserved break from all of the aforementioned.
But that, in itself, can be a challenge. We all live in a society in which diet culture and fatphobia are still very much a part of the zeitgeist despite the body positive movement.
It seeps into everything.
So as a plus size blogger, I think my biggest challenge is to challenge my own bias and beliefs as well as those of my readers. And to do so in a realistic but optimistic way.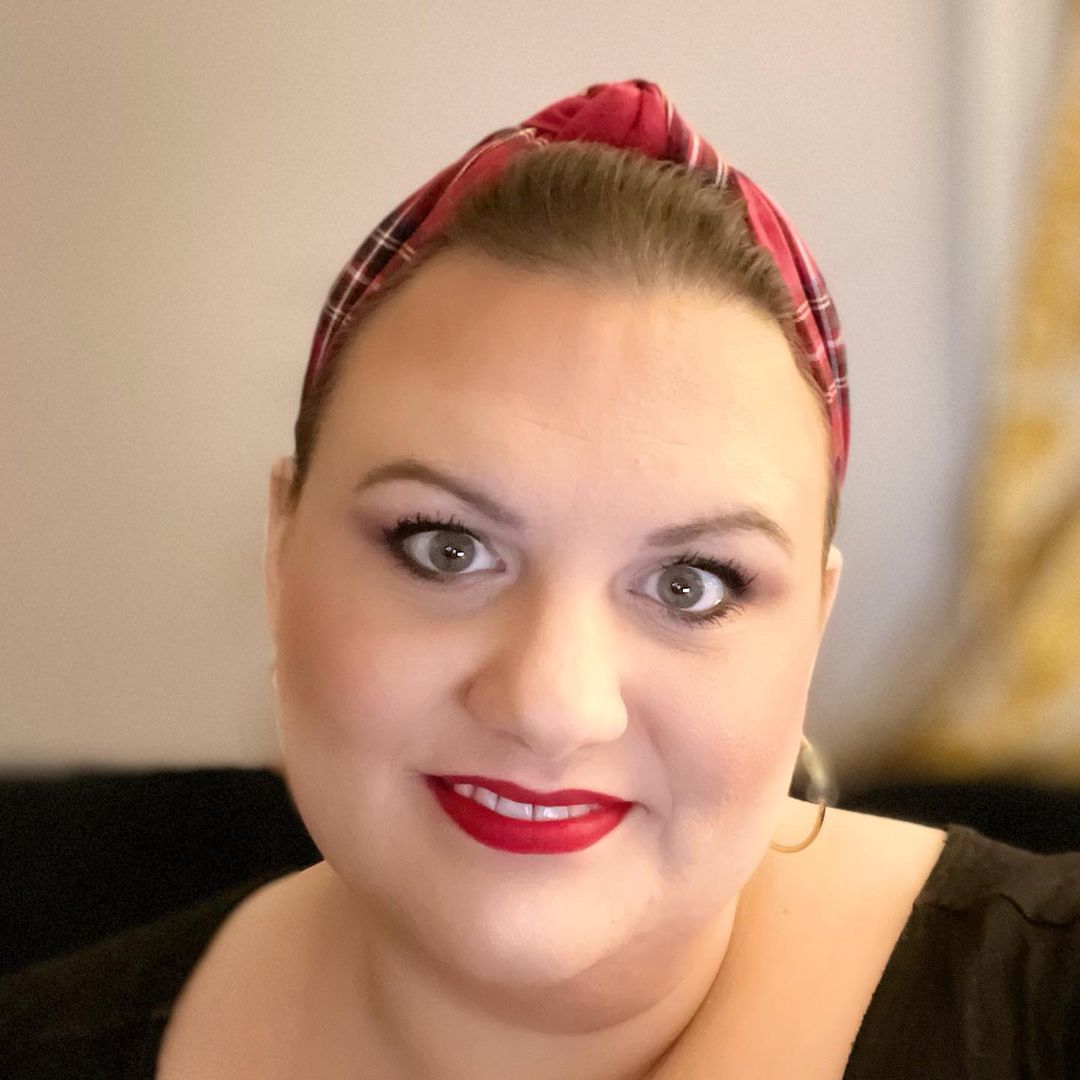 What's your favorite thing about being plus-size?
This is such a difficult question as I have been larger my whole life, so it is a part of my identity. I probably wouldn't be the person I am today if I hadn't gone through the adversity, as I had to learn to be resilient and it sent me on this life-long journey of self-acceptance.
What's your favorite thing about being a blogger/influencer?
I honestly feel like the luckiest person in the world because I get to be a full-time blogger. I get to create and do what I love. I am excited about my work and challenged, in a good way, everyday.
But, ultimately, my favorite thing about being a plus size blogger is my sense of purpose. I feel like I am helping others and that's so fulfilling.
Who/what are your favorite designers/brands?
J.Crew, Good American, Asos, Eloquii, and City Chic.
Describe your personal style.
I really love mixing classics with trendier pieces. Preppy-ish with a modern twist. And some days I throw in some boho, rocker-chic, or sporty looks for good measure.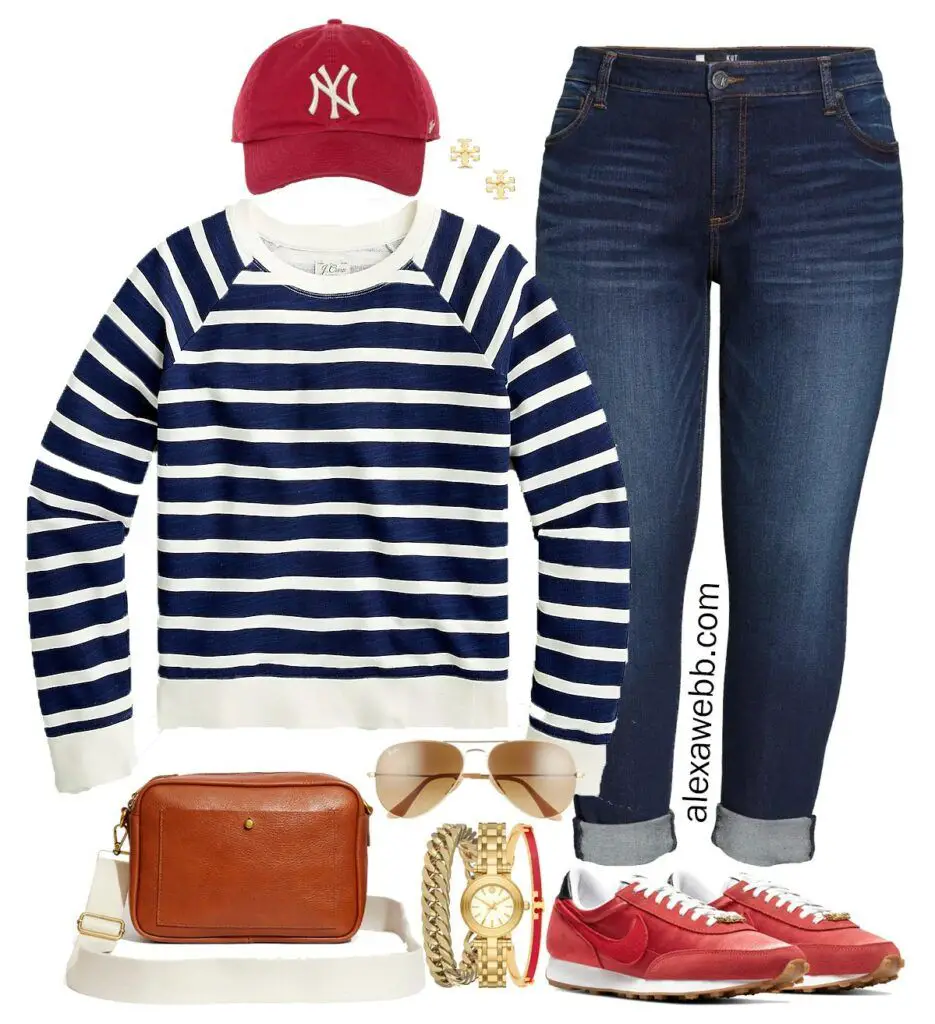 Which content creator(s) inspire you? Plus or straight size! Anyone currently on your radar that we should know about?
Wow, there are so many! These days my Instagram feed is full of women just killin' it! When it comes to my personal sense of style, I tend to be inspired by Rochelle of @IAmBeautiCurve, Kristine of TrendyCurvy, Maddy Gutierrez (@maddy_gutierrez_) Rosie @roseybeeme, @supplechic, and @respecttheshoes.
What do you think about where plus size fashion is today, versus a few years back?
We've come a long way! I'm really glad to see more and more retailers are extending their sizing. And there is so much more variety now. No matter your sense of style, there is a place to shop!
Of course, there is so much more work to be done- from models to represent all body types and sizes to better pattern-making for extended sizes. But, I think we're getting there.
What do you think is one of the biggest myths about plus size fashion?
I think the biggest myth, which is in line with the old "rules," such as plus size women can't wear stripes, etc., is that "flattering" clothing is a solution for body image issues.
I often get emails with things like, "I hate my large bust. What should I wear to look better?" Sure, I can give some tips, but the bottom line is that if you hate parts of your body or your body in general, no article of clothing is going to overcome that.
I think there is a symbiotic and synergistic relationship between confidence and styling. Taking the time to style your outfits will help build your confidence. And building your confidence will help you to style better outfits. And having great style and confidence is life-changing!
Are you working on anything or have anything to share? Anything else you want The Curvy Fashionista's readers to know?
I have an exciting plan in the works. I want to build a searchable database of all of my old Polyvore, which I was able to download before the shutdown. So they're not lost! One of my major goals for this year is to create a way for my readers to search them for inspiration. So stay tuned…
Lastly, what does the word Confidence mean to you?
Being authentic.
How did you enjoy learning about Alexa Webb and her inspirations?! What do you think of her sense of style and her thoughts? Do you already follow Alexa Webb? Let's discuss!

Are you a blogger? Want to be featured?
Make sure you fill out your deets here so that we can feature you!