Hey Loves! Per the usual, this is a topic close to my feet (and heart). I wear a size 12. I've talked about this a few times and I'm sure my friends get tired of me lamenting about the struggle that is a girl with large feet. I mean, up until recently, if you wore a size 12 shoe, you were in trouble.
There just wasn't much out there for us.
It's not like that anymore. Retailers have started to catch on – thank goodness – and the options for those of us wearing shoe sizes in the double digits is more bountiful than ever. Believe it or not, we're not the only ones who have trouble. A few men in my life who have large feet often lament the same woes.
Not to mention, when you do find a shoe that you love, sometimes it can be a bit pricey. I've flipped over shoes and seen the $150 and above price tag and been a little bit upset.
Pretty Flat Feet: Gorgeous Flats at Any Size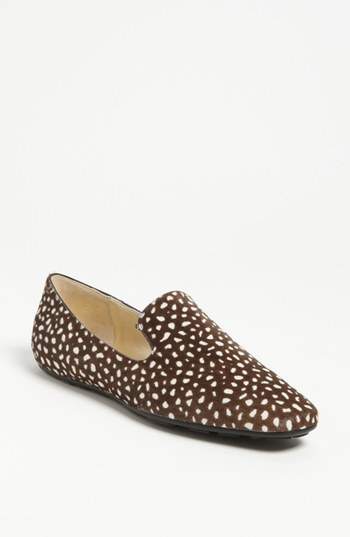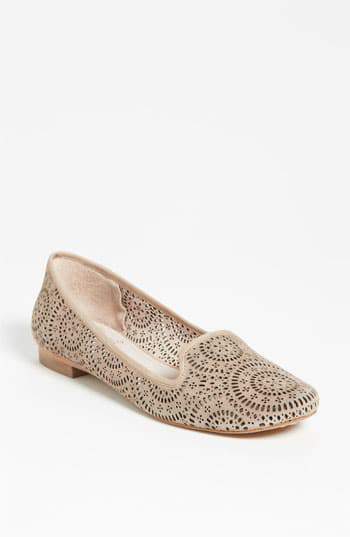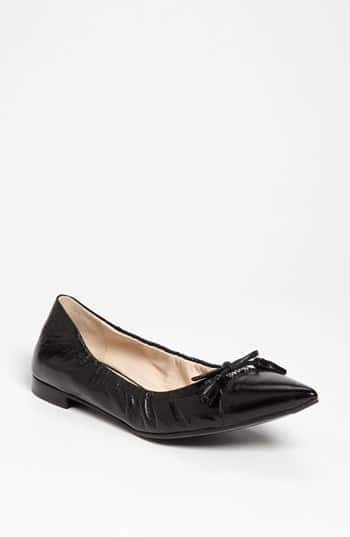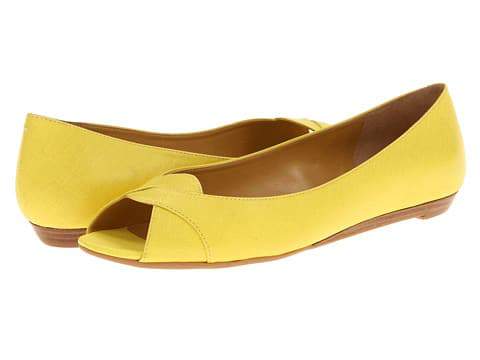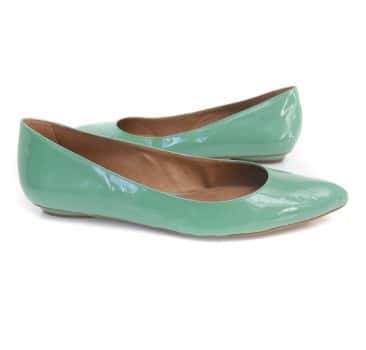 1. Cynthia Peeptoe Flat 2. Jeffrey Campbell Martini Flat 3. Jimmy Choo Wheel Flat 4. Nine West Aloha Flat 5. Prada Pointed Toe Ballerina 6. Vince Camuto Lancaster Flat 7. Corso Como Tawna Flat
I wanted to feature a few flats that are awesome as well as talk about a few of the places you can order from when you have larger feet. Don't hate me because I'm peeping you to the game… let's look at some gorgeous flats!
So let me also give you a few pointers of where to shop:
Nordstrom and Nordstrom Rack – They are known for their catering to those of us with large (or small) feet. With designer labels, shoes made for every day wear as well as a wonderful selection of sandals, I consistently rely on them. Every year, they hold an "Over and Under" sale for those who wear over a size 10 and under a size 5. Not to mention, if you're willing to shop outside of the season, then Nordstrom Rack is nirvana.
Barefoot Tess – With a retail shop located in Baltimore (if you're in the area you should definitely check them out) I have a special love for them. They offer amazing flats and reasonable prices. They also have introduced me to a few new lines of shoes and sandals that I may have never known about. The wonderful folks over there also offer regular sales deals. Check them out.
Payless – don't sleep on Payless – ever. I have bought a few pairs of sandals over the last few years from them. Each time, I would get consistent compliments on the sandals and flats. One of my favorite personalities and designers Christian Siriano and other designers have been creating fun, cute and affordable shoes. Not to mention, no matter where you are in the US, there is always a Payless close.
Shoes of Prey. Two words: CUSTOM SHOES. Need I say more? Marie recently wrote a great post – check it out. I'm pressed to order a pair (or five) and try them out.
Zappos – No explanation needed. Check it for yourself. Variety, large range of sizes and reasonable prices makes them a winner any day.
Nine West – They carry through a size 12. Sometimes they are available in store as well.
An extra tip and pointer as to where to shop? NOT a flat, but still pretty fly… Check out the newest designer to fashion heels UP TO A 15, Jewel High Shoes!
The sisterhood of the large and wide feet must stick together…..
So this begs the question – where do you shop for large size shoes? I need to know! Am I missing out?