[box type="info" ]I am based on the west coast, and over the weekend on the East Coast, Curves Rock Fashion Weekend happened and I wanted to share it with you. SO I tapped cutie pie and amazing blogger buddy, CUrvy CEO to cover!! Curvy CEO – the blog – is your portal for fashion, style, and beauty advice with tips for professional and personal development sprinkled in for good measure. [/box]
Last weekend, the 2nd annual Curves Rock Weekend took place in Baltimore, Maryland and, ladies, it was absolutely PHENOMENAL!!!
Curves Rock Weekend is the brainchild of two curvy sisters – Chanell Jones and Tykesha Reed – who wanted to combine their love for fashion with their desire to empower other plus-size women to embrace their inner and outer beauty. The result was an awesome event that included just about everything a plus-size diva could want – celebrities, shopping, motivational speakers, a fitness class, a modeling boot camp and runway competition, and, of course, an incredible fashion show.  There was so much jam-packed into the multi-day event, let me run through just a few highlights from the weekend….
Relationship Workshop
.
Driving in that day from DC, I was already a wee bit late, so when I arrived on the scene, I snuck in the back of the room as Tionna Smalls conducted her relationship workshop. For those of you who don't know, Tionna is a relationship expert, author, and television personality, featured on Vh1's What Chilli Wants and her own series, Girl, Get Your Mind Right on MTV. She is known for no-nonsense, tell-it-like-it-is "real talk" and trust, she did not disappoint.  (Don't believe me? Peep this clip.) In between urging women to stop chasing men and to let go of the men that didn't want them, she emphasized that the key to getting the relationship you want is confidence and loving yourself. Oh, and to stop trying to be like the images you see on tv and in the magazines, because it's all fake anyway. "If there's only one man in the room, I'm gonna get him," she quipped. "I don't care. I can go in the room with Beyoncé and yeah, dudes are gonna want her because she's Beyoncé, but I tell you what – they gonna be like, 'Yo, who's her friend?'"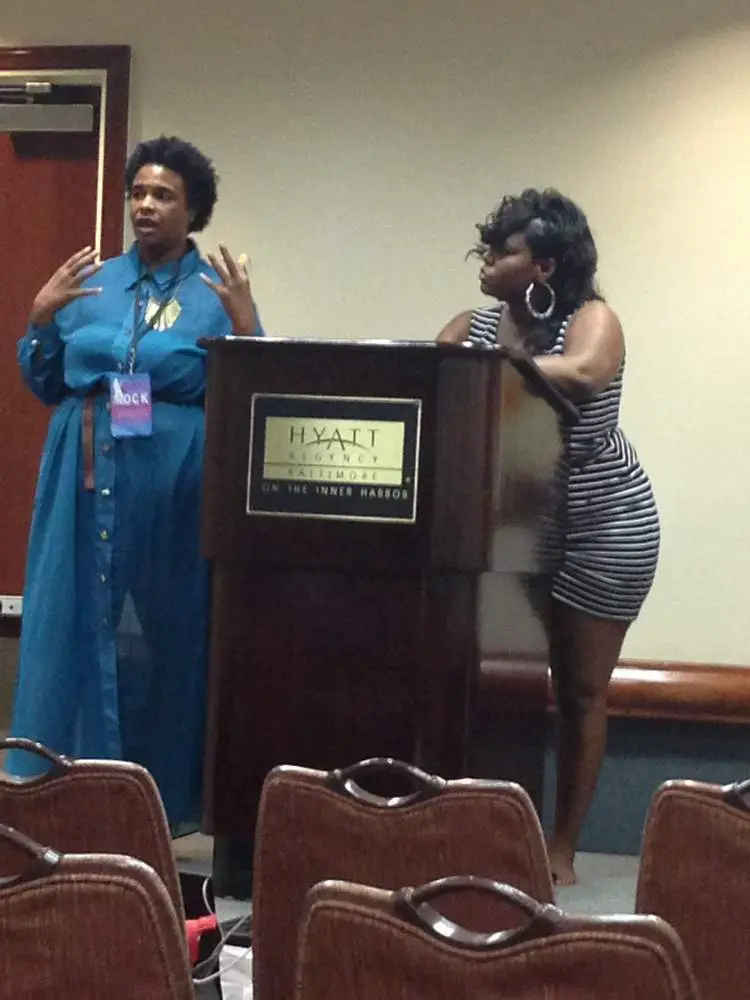 (Dionna Humphrey of Conscious Beauty explains what makes her FIERCE on stage with Tionna Smalls at the relationship workshop.)
Now, me being me, I had to ask the question – What if you're not convinced that you're the baddest chick in the room? What then?  In response, Tionna didn't offer an answers; instead she called each woman on stage and made them say their name, what made them fierce, and how they were going to pursue the love that they wanted in their lives.
Model Bootcamp
.
Another highlight of the weekend was the model bootcamp hosted by plus-size supermodel Liris Crosse. Now, make no mistake – I have no intentions of ever trying to model, unless you count the church fashion show. BUT, it was great to listen in and pick up little tidbits about modeling life – much of which is applicable to any career. Her main points? Less is more. You don't always have to show up in big hair and tons of makeup – let people see the real you! You are your brand. You want to always step out of the house ready to leave an impression.
"Even if I'm not going on a job, I want to walk down the street and have folks think, 'She could be a model." – Liris Crosse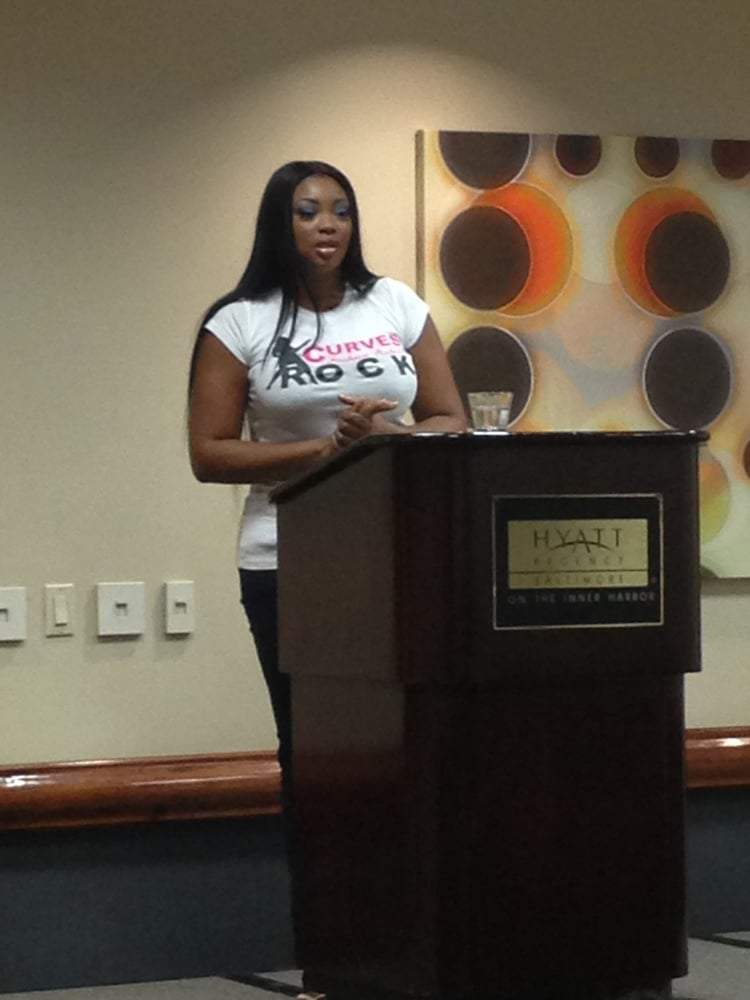 (Liris Cross discusses the ins-and-outs of the modeling world.)
Always be prepared. In this case, Liris talked in detail about the "model bag." Oh, you don't know about the model bag? I didn't either. Apparently, these are pre-packed bags that models take with them to jobs that have all of their essentials at the ready – clear deodorant, shapewear, makeup, and, in Liris' cases, a robe and slippers for long breaks between takes..
Fashion Show.
One of the main attractions of Curves Rock Weekend was the fashion show. Hosted by Tionna and Liris – who were hilarious as they kept competing over who between them was Beyoncé and who was Kelly Rowland – this event featured more than a dozen designers. Presentations ranged from national retailers, like Fashion to Figure, Ashley Stewart, and Lane Bryant, to Baltimore-area shops, like Niche Boutique and Real Divas Are Large, to independent designers, such as Annie Kaufman, Serita Bell, and Shanda Freeman, who was the featured designer of the evening. (Videos from each of the presentations is available via my YouTube page! While I managed to get a better seat this year, I'm still no videographer. Still, I hope it gives you a feel for what it was like to be at the show.) In case you can't watch the videos at this moment, check out these pics from one of my favorite presentations of the evening – Marco Hall.
Empowerment Brunch.
The capstone of Curves Rock Weekend was the Empowerment Brunch. Hosted at Sauté, a cozy restaurant in the Little Italy section of Baltimore, this meal brought together the event creators, volunteers, models, and bloggers for a bit of inspiration and mimosas. (smile) The event kicked off with Chanell and Tykesha offering their heartfelt thanks to everyone involved. "If you bought a ticket," they said, "you were part of the process." Next, guests heard from Catherine Schuller, also known as the Fairy Godmother of the Plus-Size Fashion Industry. Besides being one of the pioneers of plus-size modeling, Catherine is the noted author of The Ultimate Guide to Plus-Size Modeling, editor for MODE and Women In Touch magazines, and founder of several organizations, including the non-profit known as Divabetic. However, despite all of her accomplishments and experiences (which include overcoming a stroke and the death of her spouse), the underlying thread stringing together Catherine's message was this:  Draw inspiration from those around you. If you see someone doing something you admire, ask yourself, "How can I do that?" Emphasizing the importance of collaboration, Catherine shared, "When people ask me how they can get in the business, I always say, 'Include yourself.'" There will be ups and downs on the journey, she assured us. The downs are the lessons. The ups are the rewards.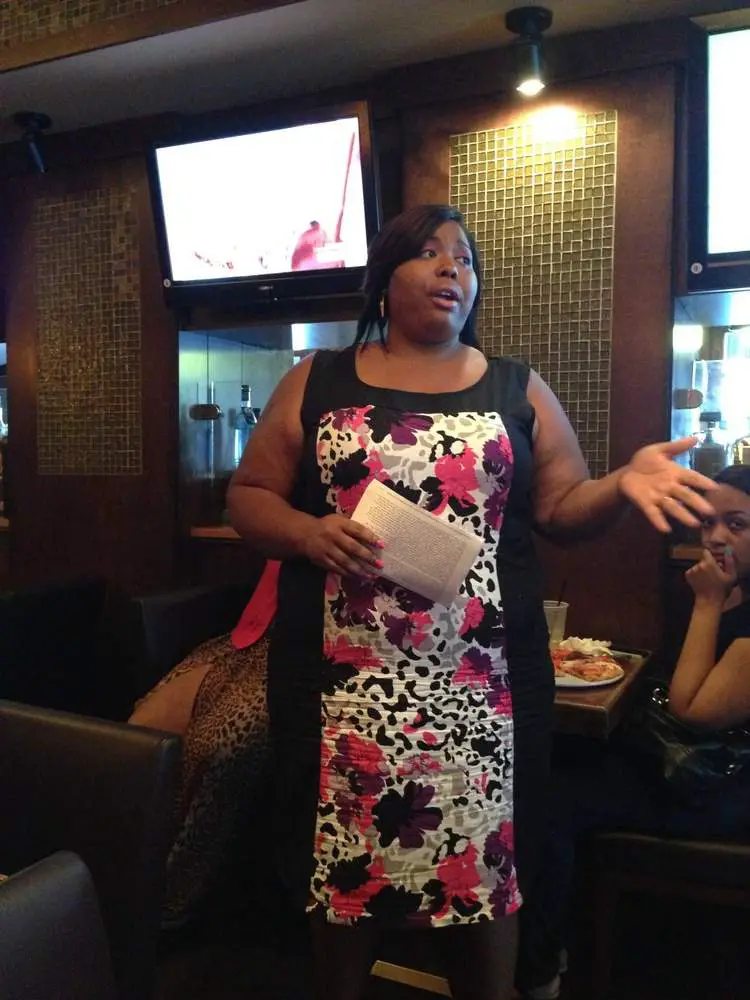 (TroJah Irby-Morgan shares words of inspiration during the Empowerment Brunch.)
Following Catherine, we heard from TroJah Irby-Morgan, founder of Diva Enterprises and author of My Fat Is Not a Flaw. Using modeling as a metaphor, she declared to the audience, "Life is YOUR show. If life is a runway, YOU are the model." In order to succeed, we must first be brave. Each day is like a "casting" and we have the opportunity to step into our destinies. It is our chance to see if we will make it to the big stage. However, you cannot keep living as if you are auditioning. At some point you must be ready for the real show. Therefore, you must prepare yourself. Also, you must find your support system. "It's been said that there's someone out there for everyone," TroJah shared. "To me, that's about more than just romantic relationships. You can find a support system if you just ask for help and open your heart to receive it.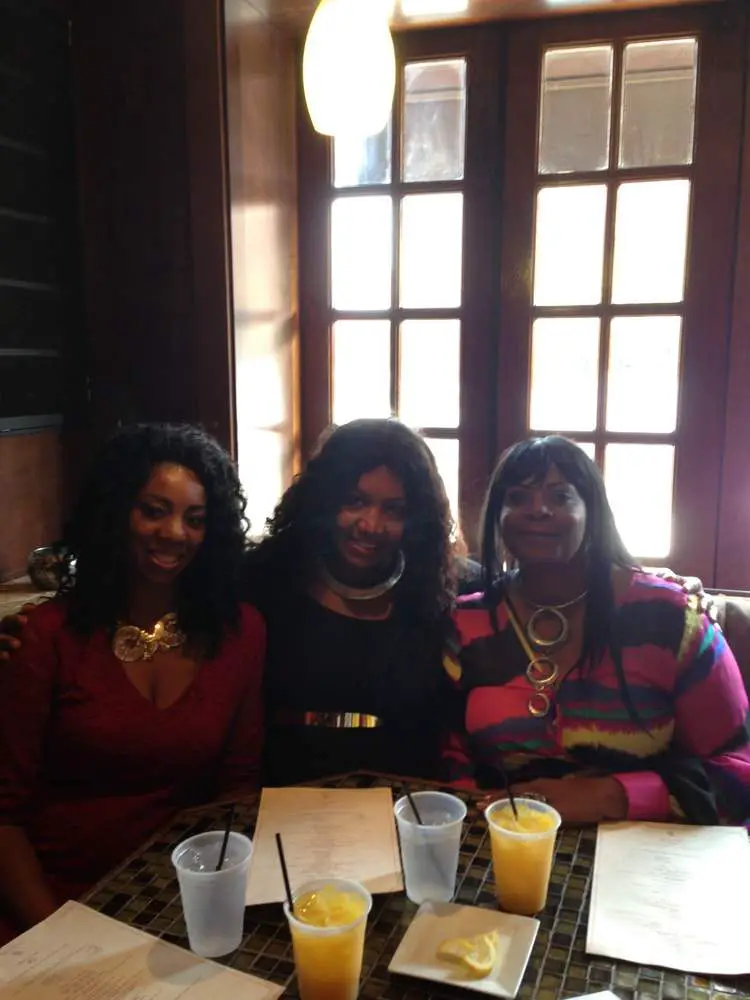 (Curves Rock Weekend creators Tykesha Reed, Chanell Jones, and their mom.)
Following this brunch, you couldn't help but leave with a good feeling. Yes, we are beautiful. Yes we are empowered. Yes, curves DO rock…not only in Baltimore, but across the globe.
 Did you attend Curves Rock Fashion Weekend? Did you have a blast as well? Leave a comment and let's talk about it!
About Curvy CEO:
Bubbling over with humor and wit, Curvy CEO helps the plus-size career gal bust through that glass ceiling and look effortlessly fabulous at the same time. Curvy CEO – the blogger – is a lawyer and government relations professional in Washington, D.C. Join the conversation at www.curvyceo.com, Twitter, and Facebook!