Marie's note: When I read Kirk's post about his cool fit that he got from Walmart, I was intrigued and moved when it got down to some of his frustrations around the visibility or lack thereof, for the Big & Tall Man, so I asked him to share a few words from his recent post and to invite you to head on over to read the rest of it and to share your thoughts… please read and enjoy!
Today we're talking about the Walmart new mens line, George, and how it includes sizes for the Big & Tall man. We are going to start with the pros of the George line: my entire outfit came up to …. *insert drum rolllll*  under $20…. Okkkkkk!
Shirt: George Polo Arctic White $5.00 | Shorts: George Flat Front Short $7.50 Or $9:50 For Sizes Over 42 | Socks: George Rugby Crew Socks $1.50
What's Missing From WalMart's Latest Collection
The shirt sizes go up to a size 3XL in store and size 5XL online. The pants go up to a size 44 in store and a size 56 online. Honestly, I was impressed that they had these sizes in general. So I had a sense of pride knowing that Wal-Mart took effort to make sure the big and tall man was included in their launch of the George clothing brand. But that changed when I saw the commercial.
The cons.
When the commercial was released it showed the kids line, the woman's line, the woman's plus line and then there was George. I do appreciate them launching George and putting us all on the one brand. However, what I don't appreciate is the fact that I did not see one big and tall man in their commercial what. so. ever.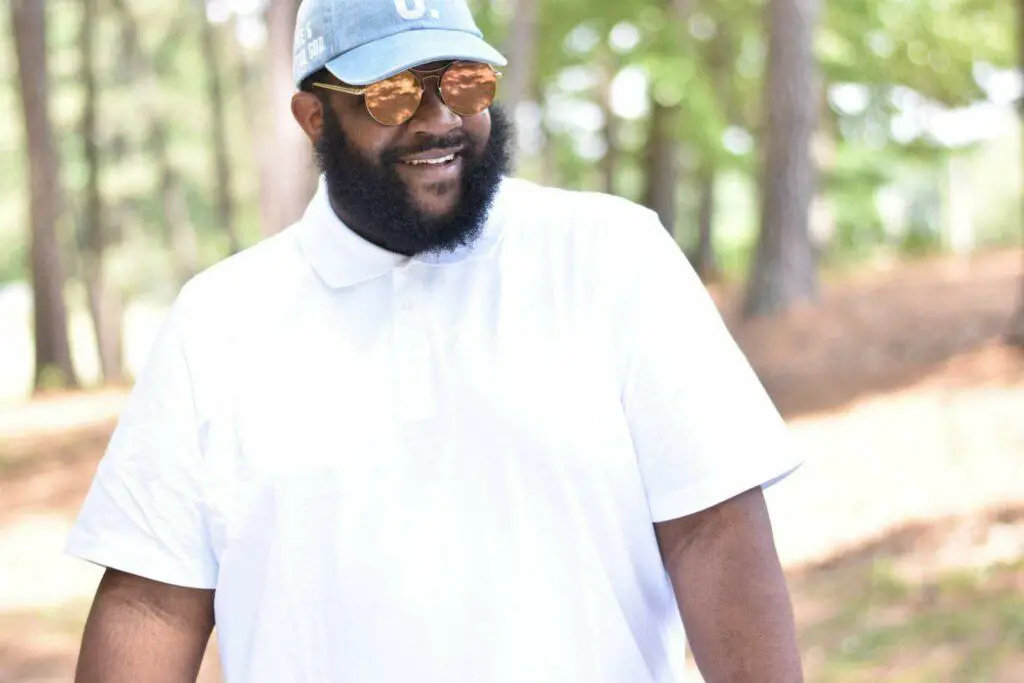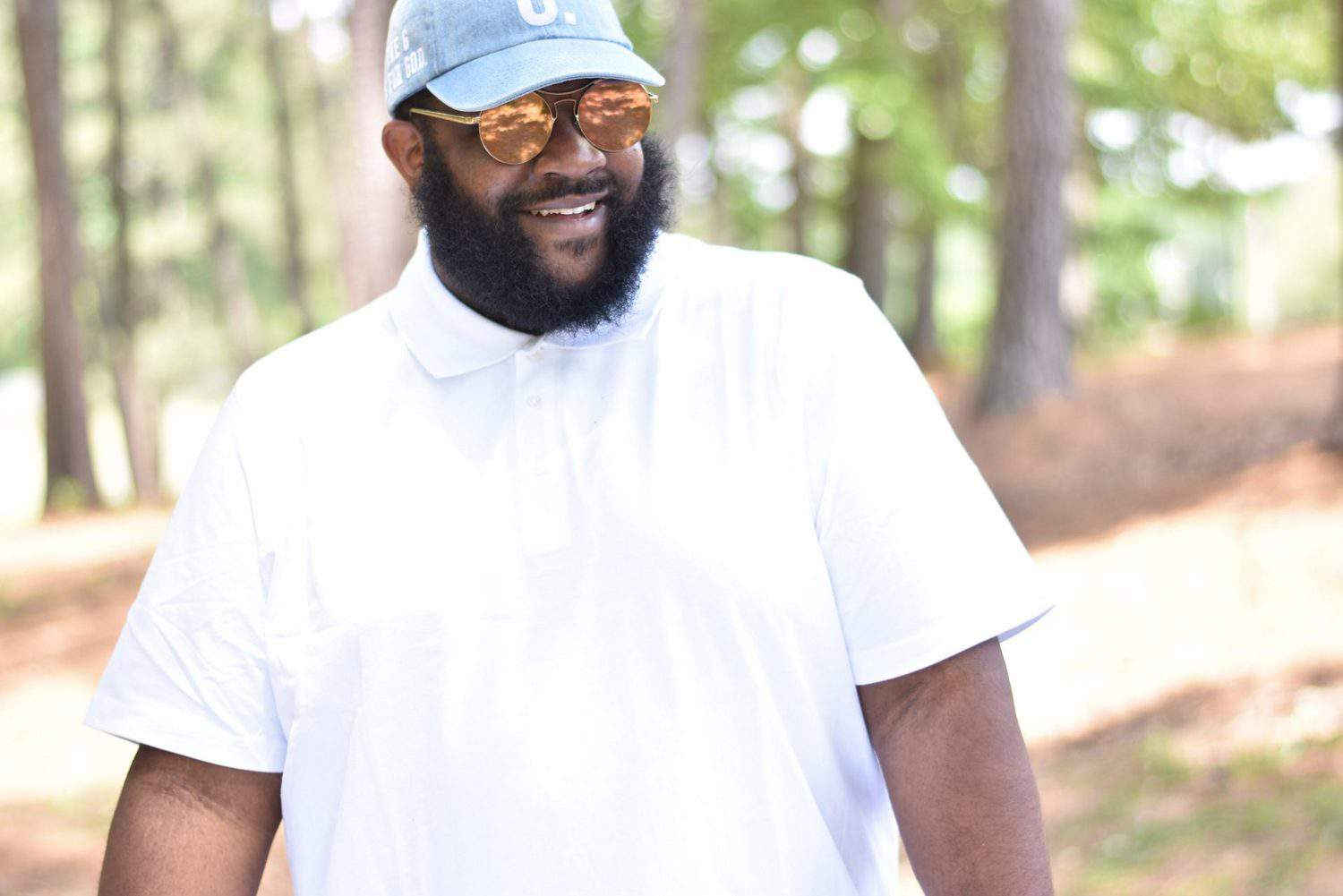 I'm pretty sure there's a lot of XL Men that saw the commercial and thought, well I'm not represented, so I guess I have to go to X,Y and Z store to find clothes for myself. So, the more men of size that think that way the more customers WalMart is potentially sending to their competitors…