Guess who's back? Blue lids! Yes, after going on a hiatus after the 80's, the color has returned renewed and ready to take over your makeup bag.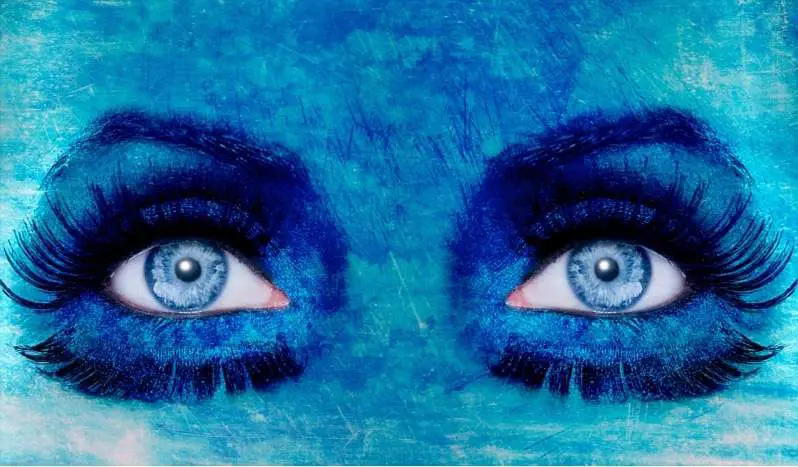 We first caught a glimpse of the blue eyelid revival during spring/summer fashion week, at runway shows such as Phillip Lim and Marc Jacobs. Even Kendall Jenner graced the Diane Von Furstenberg runway in dual-tone romantic peepers. Scared about a bold blue hue? Backstage at the Boss fashion show, Pat McGrath confirmed that the bold hue "looks good on everybody."
This was just one of the signs that blue was about to make a serious comeback. Once Pantone announced that Serenity (pale blue) was one of the colors of 2016, we knew it was a done deal and time to start stocking up on all things blue.
With so many color variations, textures and application techniques to choose from, blue eyelids transition smoothly into a wearable street style. What's better than spotting a hot style? Being the person wearing the trend and OWNING IT too!
Helloooo Kluermoi in her Blue Lids!
How to Rock the Blue Eyelids
Modern Matte


We're all about matte makeup, so why not opt for matte blue lids? A matte eyeshadow can be applied with a fluffy brush to achieve a gentle watercolor application, or with a stiff brush for a more opaque finish.
Get the look: Nars "Outremer" Matte Eyeshadow | Makeup Geek Boo Berry

Lined Look


Who said you have to color your whole lid in blue? If you love your winged liner as much as we do, consider swapping out your staple black liner for a blue shade instead. Opt for revamped shades of blue such as periwinkle and denim.
Get the look: Inglot Cosmetics AMC Eyeliner Gel 70 |Urban Decay Chaos 24/7 Glide-on Eye Pencil | Inglot Cosmesmetics AMC Eyeliner Gel 88
Blue All Around


Show your love for blue by rimming your eyes in blue. You can achieve this with eyeshadow, a liner in a pencil or gel form.
Get the look: Colourpop "Bee Sting" Gel Liner Creme Gel Liner
Will you embrace blue eyelids this spring? How will you make this trend your OWN?