If you grew up in a fat body as I did, you might also be very familiar with the uncomfortable trips to the mall with your straight size friends… having to go into shops where the only thing you could shop for was accessories. If all else fails, at least you had size inclusive jewelry, right?! Of course, it had its (very obvious) downsides- after all, we want the same cute clothes our straight size friends have access to! But on the plus side… We had all the best accessories, thank you very much!
I remember relying very heavily on accessories to make a dull outfit (because Sears really wasn't the pinnacle of fashion back when I was in middle and high school) my own. My point here is- accessories like jewelry have always played a significant part in who I was and still do! But as I've grown older and wanted to elevate my jewelry collection with more refined, delicate pieces…I quickly found that they can be tough to find for larger bodies.
I can't tell you the number of necklace extenders I've had to buy to make a necklace fit my neck or the number of bracelets that have popped off my wrist because it was too tight. So I began to wear less and less jewelry until I found jewelry companies that cater to plus size bodies and needs, like Chouette Designs, founded by Ashley Catharine. And just like that, I fell in love with jewelry again.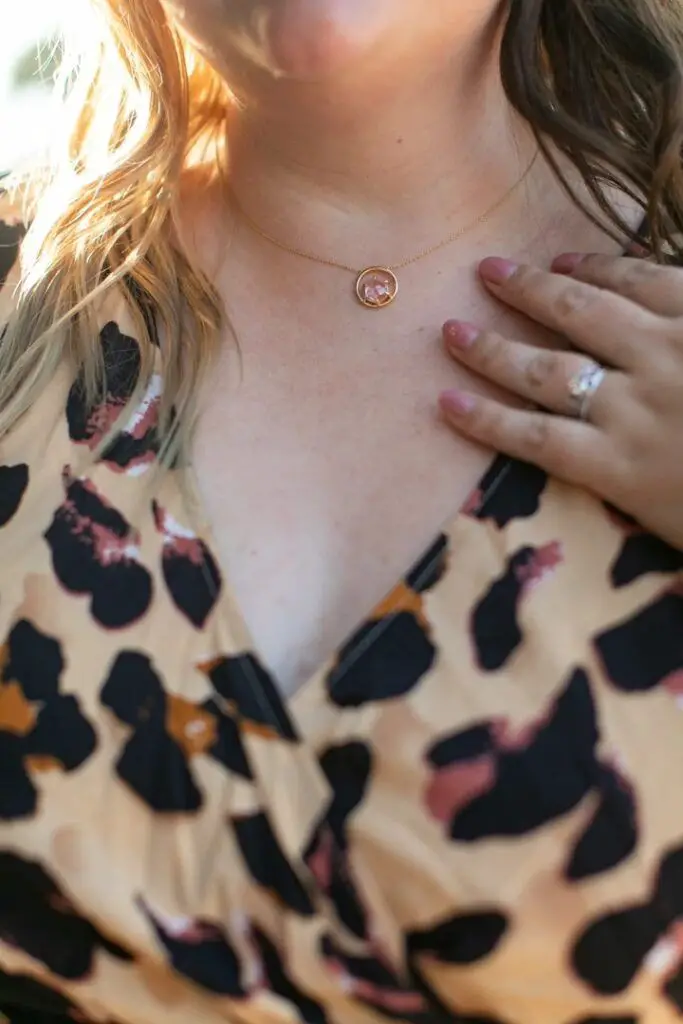 I have followed Ashley and have been a fan of her plus size fashion content for a while now, so when I found out she was coming out with a demi-fine size inclusive jewelry line, I was thrilled and had soo many questions for her! So I reached out to her in the middle of the hectic holiday season, and she graciously took some time to tell me more about herself and her beautiful new jewelry line.
Read On for My Q&A with The Founder Of Size Inclusive Jewelry Line Chouette, The Fabulous Ashley Catharine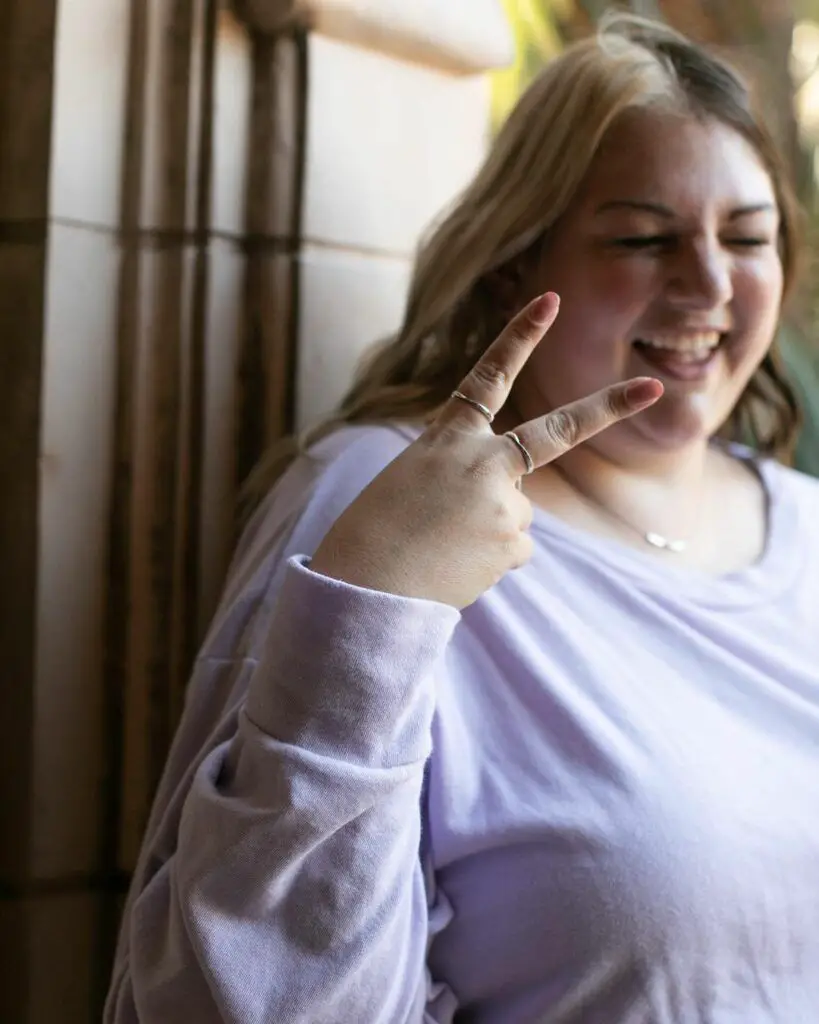 TCF: How has your background in fashion and experience as a plus size influencer helped you throughout the process of starting your jewelry line?
Ashley Catharine: These were the perfect foundations on which to start a line- I had a background in fashion and design and had worked in the jewelry industry for years, plus I had access to immediate feedback from my friends and followers.
I knew there was a demand for this product, and I had started getting to know other bloggers and influencers in the space who had feedback for brands too. So I think working on both sides helped me see what was missing for customers and also what kind of expectations are realistic for brands to have of influencers and vice versa.
TCF: What is "demi-fine" jewelry?
Ashley Catharine: Demi-fine jewelry is that sweet space between fashion jewelry and fine jewelry. We use precious materials like sterling silver, gold plating, and gemstones, but because our base metal isn't solid gold, we can keep the price reasonable and give the customer something they can wear for years to come.
Our jewelry is all hypo-allergenic, so it's safe for sensitive ears, and we use both natural and lab-grown stones.
TCF: Did you design every piece from your latest collection? What does your creating process look like?
Ashley Catharine: Yes, I did! I am particularly proud of the fact that I do not buy and resell jewelry that someone else designed but instead have designed every piece myself. I even envisioned the cut of the gemstones, which were all custom cut specifically for the debut collection. I challenge you to find a hexagonal rose cut anywhere in a jewelry store! When I start designing, I will pick a source of inspiration and begin gathering images. For our debut collection, that was Balboa Park in San Diego.
I was inspired by the architecture and tile work, the vibrant flora, and the artists that gather there. I will sit and sketch many different ideas and eventually whittle them down into a group I'd most like to wear myself. Then I may tweak or revise, and once samples are created, I will sometimes revise again. I won't sell any pieces I don't personally love.
TCF: What are your favorite pieces from the Balboa Collection?
Ashley Catharine: This is like picking a favorite child! It truly depends on the day, but rings will always be a big one for me. I went years working in the jewelry industry and was never able to try on the rings that I was selling.
Now we carry 18 different ring sizes, and I get to try on every piece. I want to pass that feeling along to all of our customers.
I love that I can shop a collection that has put so much thought and consideration for bodies like mine into it! I predict that I will be adding several Chouette Designs pieces into my personal collection, and I hope you do, too!
Are you an accessories fan like me? What's your favorite piece of jewelry to wear daily? Let's talk about it :p