I am soooo ready for spring and all of its newness. Aren't you? New collections, fashions, and the warmth of the sun! Well, here to bring in the spring season ohhhhh so fashionably is Melissa McCarthy! While she may not be back for Gilmore Girls (I know) and on the heels of a killer fall launch, Melissa McCarthy has fashioned a new spring collection on MelissaMcCarthy.com, it will also launch on HSN.com, and shares a few faves with us!
If you didn't know, Melissa made waves in the fashion scene after declaring her irritation for the plus size options and leaned on her skills she picked up from design school to fashion her first collection! I even played around in her pieces, having a little fun in (my favorite silhouette) the fitted midi skirt!
So what makes this collection?
Let Melissa tell it and she shares that it is all about the dress, something new to the collection! The spring collection is a lifestyle one, giving us a range of kimonos, sweaters, skirts, jeans, and for the first time, dresses, which happen to be all up my alley. "I've always been obsessed with the drape and sex appeal of certain 1970's dresses," Melissa shares.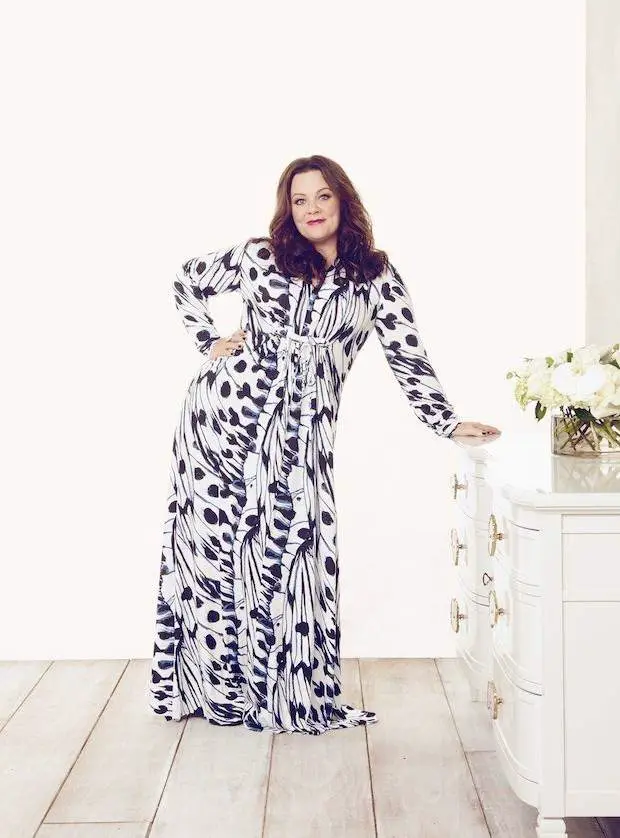 And if you have been noticing a theme across the fashion board, the 70s are here for spring, so this is right on time! Not only does she introduce a dress, this collection features four dress silhouettes, and yes, the maxi is one of them!
"The beauty of the maxi dress is that you can throw it on and feel instantly pulled together. Dressed up with wedges or dressed down with a gladiator sandal, it's an incredibly versatile piece that should be a staple in every woman's spring wardrobe."
Take a peek at Melissa McCarthy's Spring lookbook here!
Available in sizes 4 to 24 and all items in the collection ranging from $59-$198, the Melissa McCarthy Collection is one that you should keep your eye on for spring! To kick off the collection, Melissa will be on HSN on February 23rd to showcase her collection!
Ready to shop the looks?
You can shop the collection on MelissaMcCarthy.com and HSN.com!
*Random Thought* I wonder if Melissa will rock any of her pieces for her press tours and red carpet events for her upcoming movie, Ghostbusters… She should. I think it would be an awesome look!
What do you think of the collection? Do you see any pieces that you love? Let us know!