In all SSENSE (pun intended), I can't believe I'm doing an article about this matter but hey, someone has to do it! It's no secret that less than a month ago, Oath (the mother company) sold Polyvore to Canadian luxury online retail store, SSENSE. Where does that leave us? What Polyvore Alternative can we use?
The sudden news rocked the Polyvore community down to their stilettos and sneakers.
Many were left wondering why would Polyvore betray their loyal users with such an abrupt decision to remove the app from existence without warning. Such a move fueled more than three weeks of anger and disappointment, and for good reason.
How could this happen without a time window to prepare for such a decision?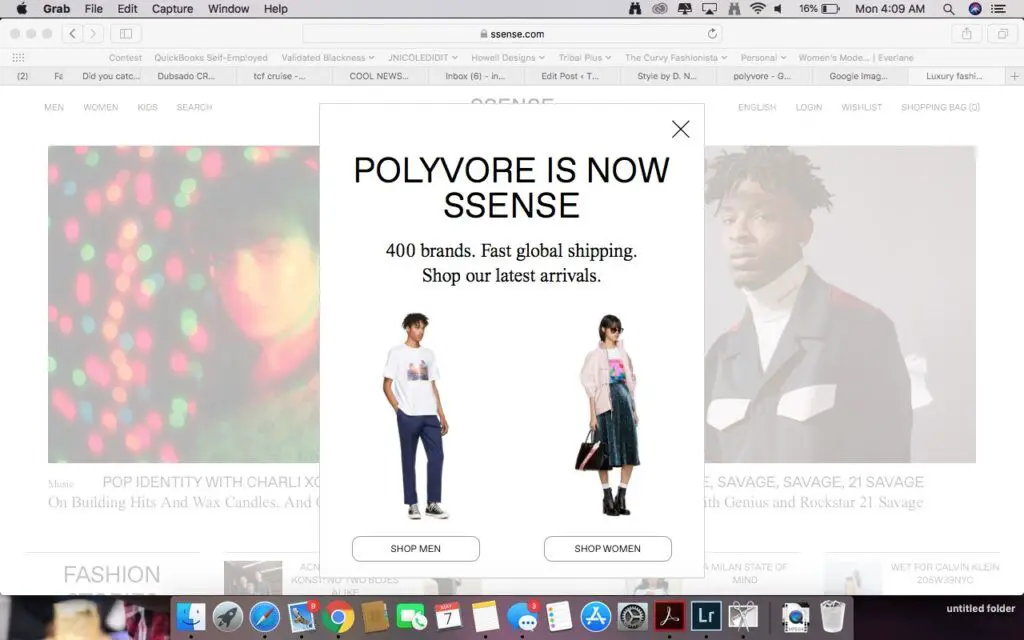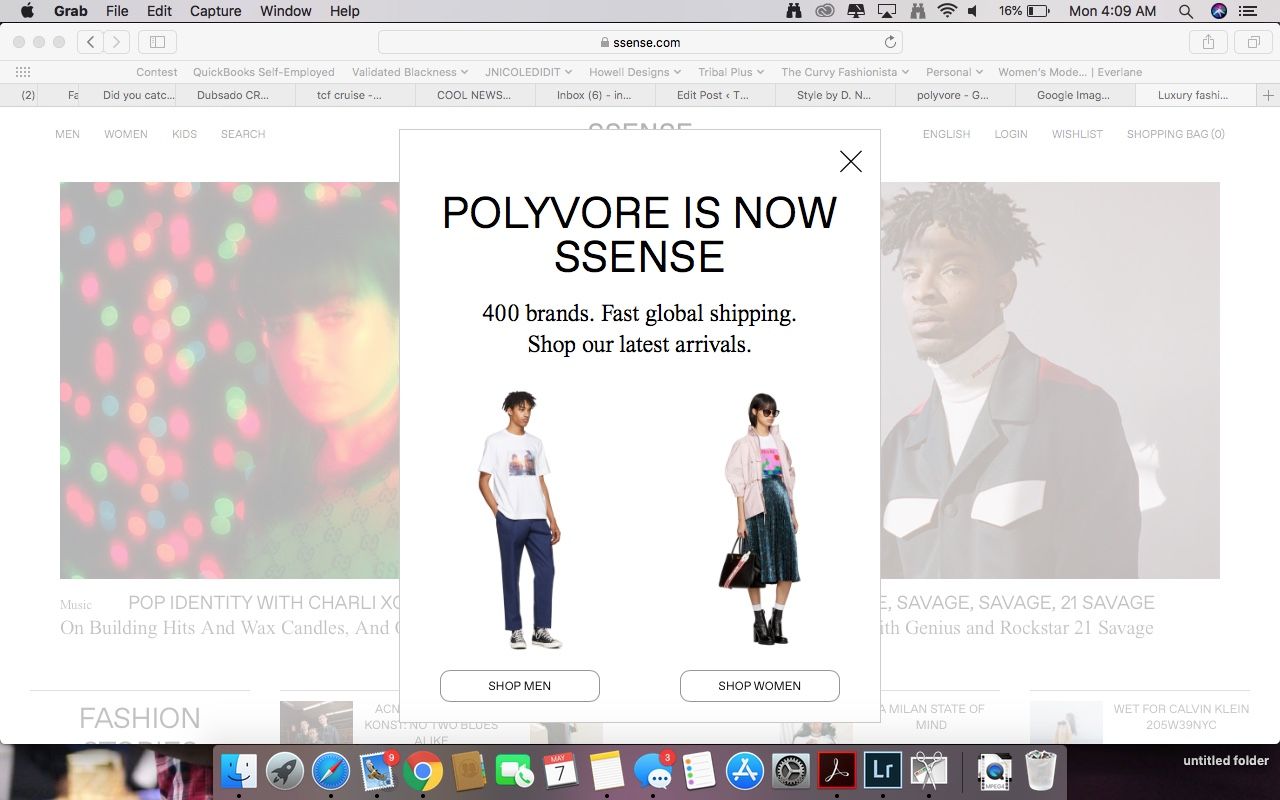 To the outside world, Polyvore users came off as angry computer geeks wanting an app to magically reappear. However, the #PolyFam community lost more than an app.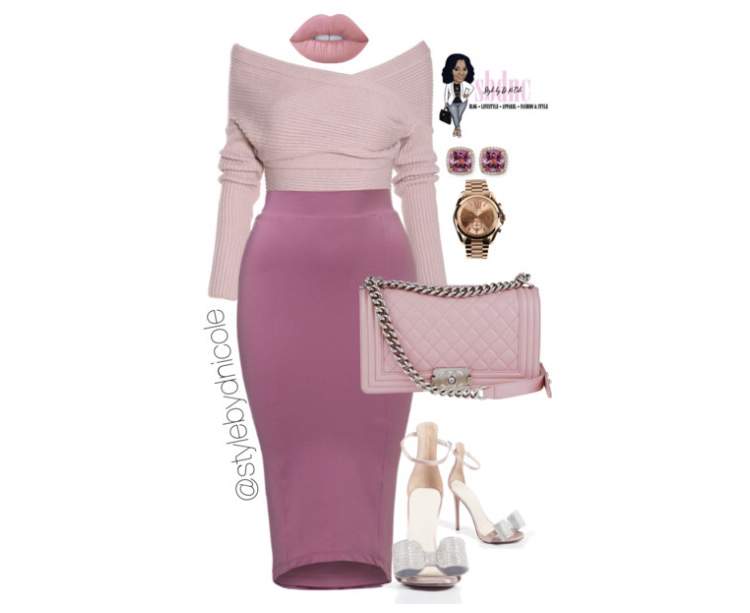 We lost the ability to create with our beloved Polyvore. It was a place where we could bond with fellow users.
We gained inspiration from each other throughout the community. This and the ability to foster our own connection to all things virtually artistic.
For some, Polyvore was a safe haven.
To others, Polyvore was a stress relief from the outside world. Then, there's me.
As a fashion stylist of over six years, I've used virtual styling to reach fashionistas, inclined and styled challenged. My mixture of bold colors, prints, and pairing of formal and casual pieces together create seemingly "easy" outfits! These could be used as guides whenever shopping.
I'm not going to lie, I was crushed.
I spent 48 hours in complete silence and mourning. I cried for the first five hours, as if I lost my best friend.
But to be honest, Polyvore was like my best friend without the gossip and backstabbing. But that bitch definitely betrayed and blocked me without warning.
And Then SSENSE Took it Away
The decision of SSENSE to acquire Polyvore without understanding the functionality of Polyvore was incredibly insane to me.
Why would SSENSE even bother to purchase personal data without doing further research? No one used Polyvore to shop.
We used Polyvore to create. Period.
Stylists, fashion students, style fans, interior designers, and other operators of art utilized Polyvore to create. However, I won't get into how stupid I think SSENSE's decision to purchase Polyvore is. They could have engaged the #PolyFam and new users into the right direction, of continuing the fashion creation with ease.
But we got you…
I have been on a mission to find my replacement, my new home… From our research, we have found these three Polyvore alternatives. Below are MY top three platforms, both online and app version.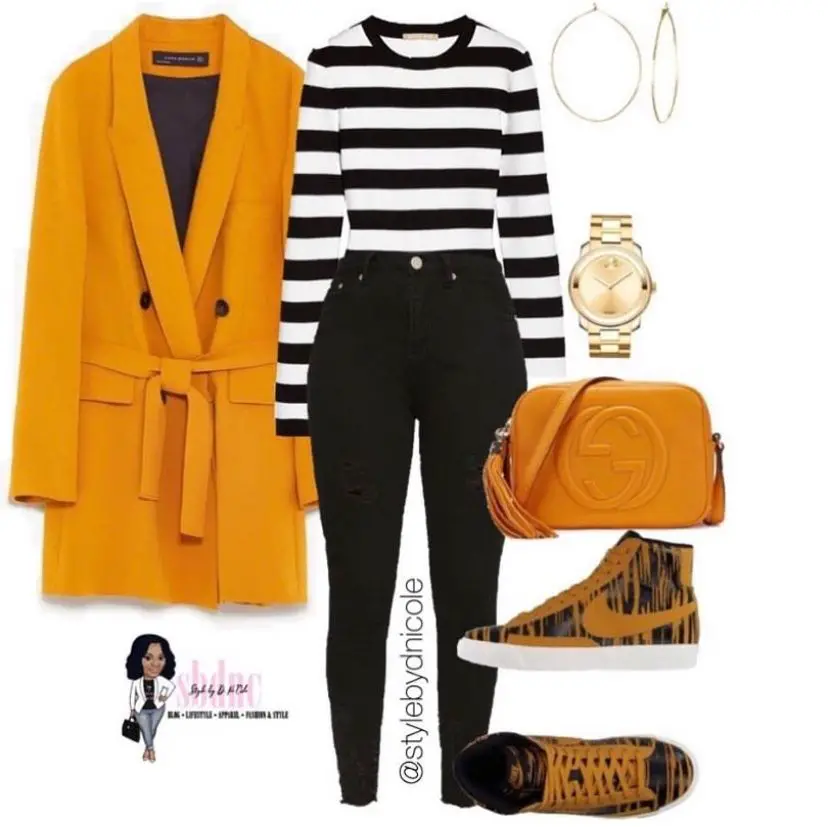 These are helping to introduce the Polyvore concept to how users create and shop.
Now, this article isn't meant to endorse any particular online profile/app. This is to give an expert's perspective on what has worked for me, allowing me to continue to inspire and style women.
As if nothing happened to Polyvore…
Here are 3 Polyvore Alternatives!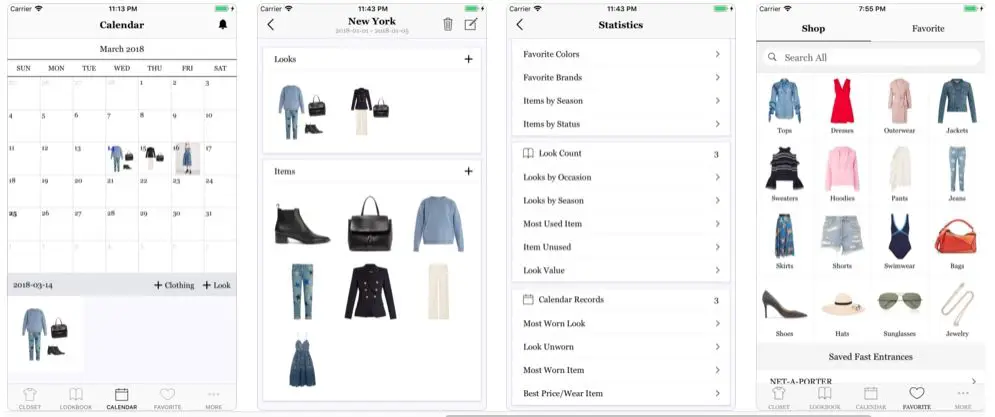 Cost: Free
Pros: Once mastered, the app is a pretty amazing tool to create outfits to showcase on a social media platform or blog.
Cons: Compared to Polyvore, the app isn't community friendly nor does the app create an environment of sharing ideas. Just outfit planning only.
Very similar to a personalized closet on the go, SmartCloset gives its users an opportunity to design their individual online closet using items they've already purchased, plan to purchase, and/or using for inspiration.
Much like a wardrobe planner (what it actually is), the app allows its users to plan their daily wardrobe, categorize the wardrobe based on item specifics, and essentially create their outfits with ease.
Whether you choose to upload pictures from your phone or "clip (the ability to collect items from a third-party website to use on the app)" from the app's inhouse collection, you can plan out and create.
In the wake of the Polyvore madness, I was introduced to SmartCloset through a mutual friend. He and I have similar platforms on Instagram. We knew that a long delay from posting could in fact result in the loss of followers and momentum.
Once I downloaded SmartCloset, I must admit that it was quite challenging.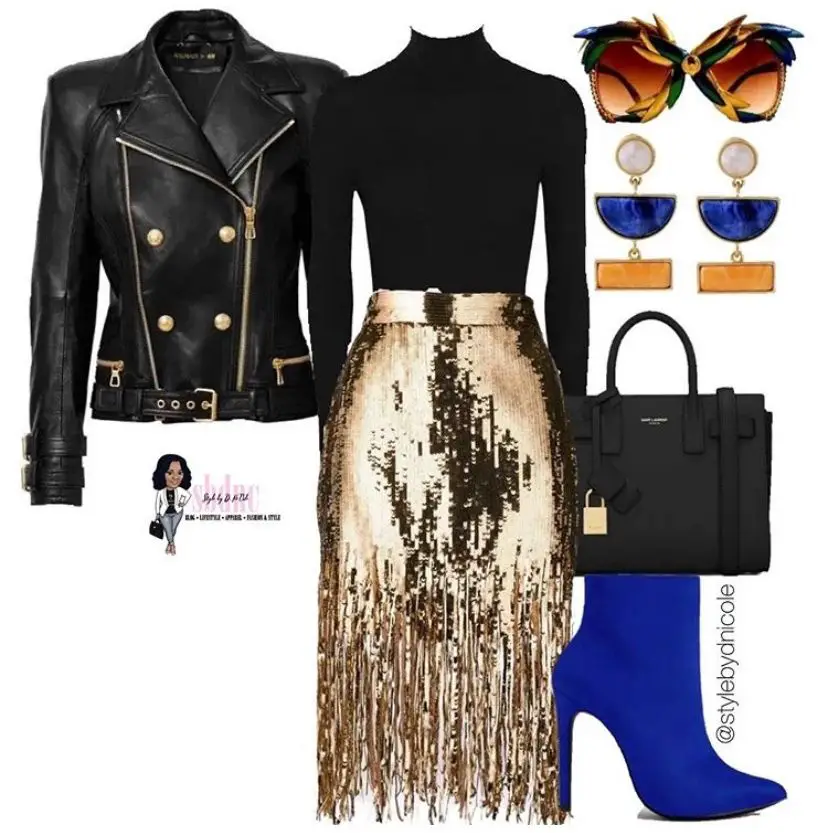 Polyvore presented so much ease with developing a catalog (items used in a mood board), creating a virtual outfit, endorsing/watermarking your work, and adding additional embellishments (art, symbols, colored background, etc). These elements gave the mood board personality, ownership, and a distinctive look.
All of which, could help a user quickly identify the work of a Polyvore fashion influencer.
SmartCloset as the Wardrobe Planner
SmartCloset, however, isn't an app made for those who want a similar feel of Polyvore and its fashion community. SmartCloset is strictly for creating outfits and planning it out by the week.
I know that's disheartened news for those who enjoyed the aspect of bonding and sharing ideas with fellow users. However, for those like myself who enjoy creating outfits as a fashion stylist/blogger, this app is a great tool to get the momentum going and fans excited.
Fun Tool:
I rated this app with the Difficulty Level of 2 for the simple fact of ease versus challenges.
When I first downloaded the app, the Difficult Level was a nice 4.5 on a scale from 1-5, 5 being the most difficult. Reason being is that it does entail more work. Polyvore made it easy to find the latest fashions mixed with fashions from 5 years ago.
The collection on SmartCloset doesn't have such a large variety of apparel to choose from (close to my liking anyway). Therefore, I found a pretty cool (but tedious) way of uploading items to make bomb fashion mood boards: Pinterest.
Pinterest is LIFE and has kept a record of all of my favorite items to use in the mood boards from Polyvore.
I simply go to Pinterest, download the items to my phone, and upload the pictures to my SmartCloset "closet." I customize (or auto shape to reduce the white background for better outfit creation) the items and then BOMB it's ready to use in my closet.
It sounds like A LOT OF WORK but trust me, I don't mind because I like to remain as the fashion MUVA.
Similar Apps
Style Book – $3.99
Closetspace – Free
GlamOutfit: Free
Fashmates | Difficult Level: 1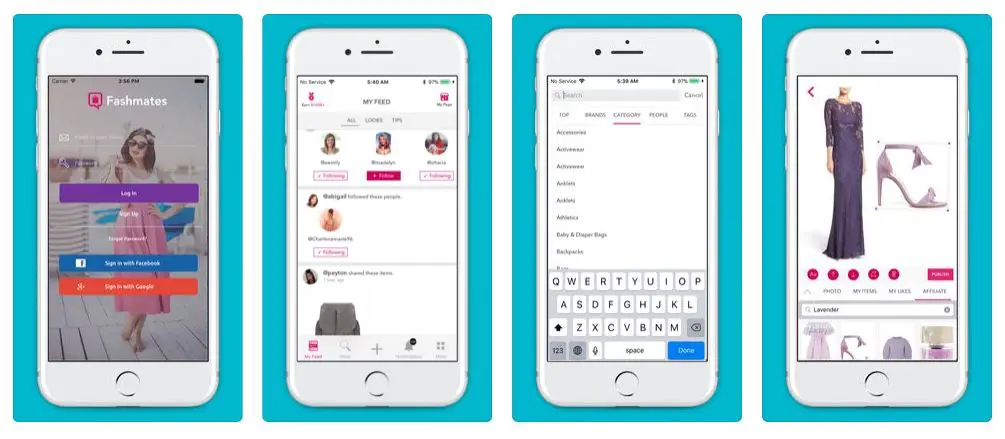 Cost: Free
Pros: Next in line to be the next Polyvore
Cons: Needs about 6 months – 1 year of development to get on the level of Polyvore or better.
Hands down, Fashmates is trying to be the Beychella version of Coachella! Literally!
Anyone who owned a Polyvore account within the last 10 years recognized the growth, elevation, need, and perfection of the app. This includes its uniqueness.
Why?
Polyvore was the HOLY GRAIL of creation for those who were in fashion, interior design, art, magazine/newspaper editorials, and fashion branding/marketing.
Nothing on the market was like it. Now that the programming no longer exists, fashion software programs like Fashmates are emerging and it's pretty exciting.
Off the rip, Fashmates is ready to be MUVA of the virtual creation game due to several factors. What are those factors?
Well, let me explain.
Fashmates has an online creation portal AND an app.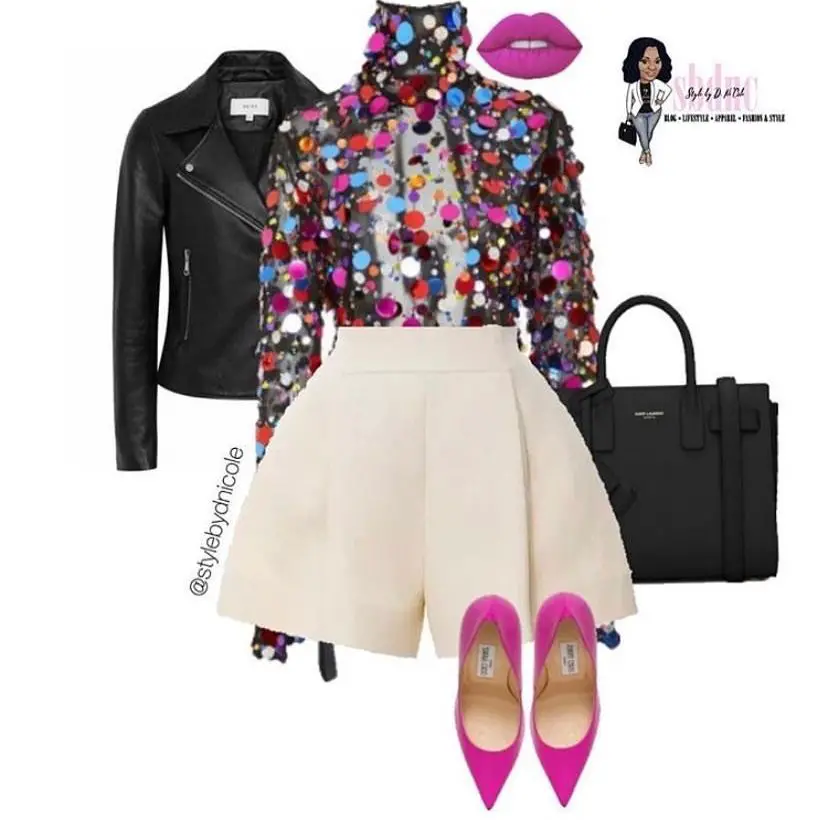 Why is that so important?
Polyvore allowed its users to use their PC/MACs to design their creations or simply with the use of the app. THAT'S HUGE. And it's amazing to see Fashmates take advantage of it. Giving user the space to create in comfort and convenience is what set Polyvore apart from other apps.
While I'm sure every app and app developer has had their own agenda to serving the general population, it's always best to follow trends and perfect those trends to be continual waves that people can't live without.
Hint: that's the reason Polyvore was so popular and devastating to lose.
Fashmates allows "clipping." Clipping is VERY IMPORTANT.
As a stylist, I'm always finding apparel, accessories, and footwear that I must show my audience and clients. Especially if I think they're dope in an outfit.
Clipping is simply a method of taking an image from a third-party site and adding that image to your online catalog or collection of items to use, in creating outfits.
That's it!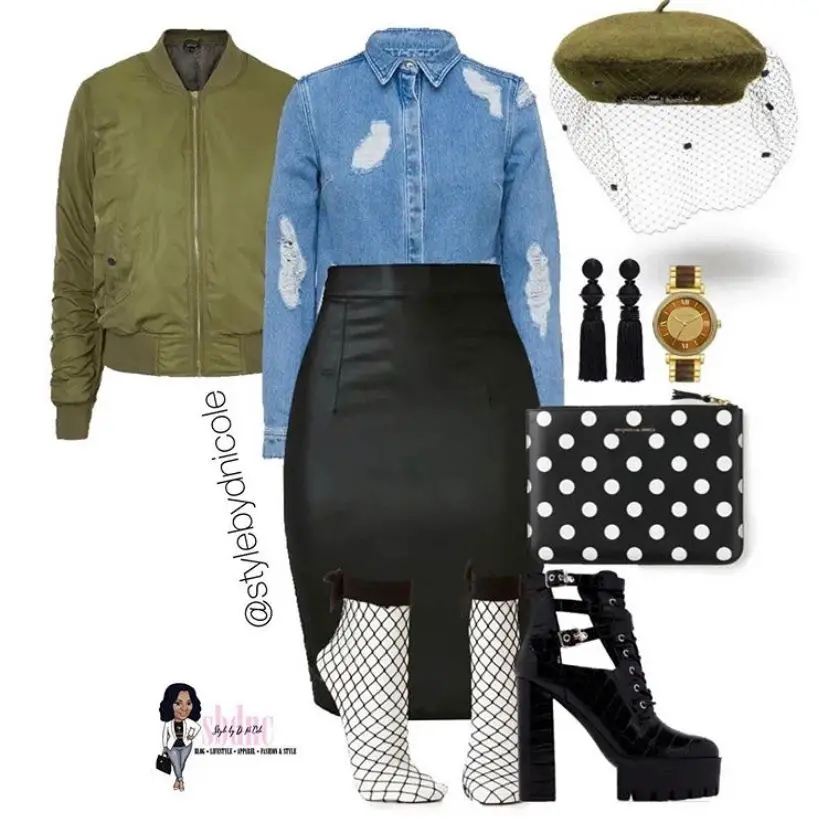 Fashmates gives their users the opportunity to use items from ANYWHERE. For people like myself to create outfits using items we want to use, Fashmates will see an extreme rise in population.
See, fashion is a democracy, not a dictatorship.
You can't tell me what fashion I cannot use. That's just wrong!
Fashmates also encourages an online community.
For me, this particular factor was never important. I didn't network quite too often on Polyvore and only followed twelve users that inspired me.
However, for the sake of fellowship, building relationships, and following like minded users, Fashmates is definitely encouraging users to create that family vibe that Polyvore once had. I love that about this app because people used Polyvore for so many reasons.
Even though my reason was strictly business, for others it was a safe haven. Polyvore created an opportunity to create and share ideas. This app created an opportunity to follow a particular person or group of people, to be spotlighted for creativity, and to build friendships/relationships within the app. It's definitely an amazing thing.
Fashmates allows PPC and pay-for-styling.
Unlike Polyvore, which I thought was insane, Fashmates believes in putting money in your pocket.
Now, I had a pretty good relationship with the Polyvore family prior their sudden exit.
The amount of influence I had within the app scored me a free trip to New York back in 2015! I was able to meet the then editor of Lucky Magazine and get free footwear from Dolce Vita.
Sweet!
However, even with that amazing trip, I was wondering where the money was.
If a user is within the top 5% of the influencing population of the app, shouldn't a financial incentive be granted? Well, not for Polyvore.
Essentially, I made the decision to email Polyvore directly, letting them know that I would no longer publish any mood boards from my profile which over time did not add to my audience of 11k followers or 11 million views.
Trust when I say there's power in value.
With Fashmates, users are allowed to sell their styling ideas, purchase items, and invite users to use the app with a financial incentive.
Fun Tool:
I rated this app/online portal with the Difficulty Level of 1.
The programming is VERY similar to Polyvore for those who are familiar with the original programming.
For those needing additional help, marketing and instructional videos are being created for the ease of use.
Accessing apparel is pretty easy and of course, the clipping agent is always a great addition.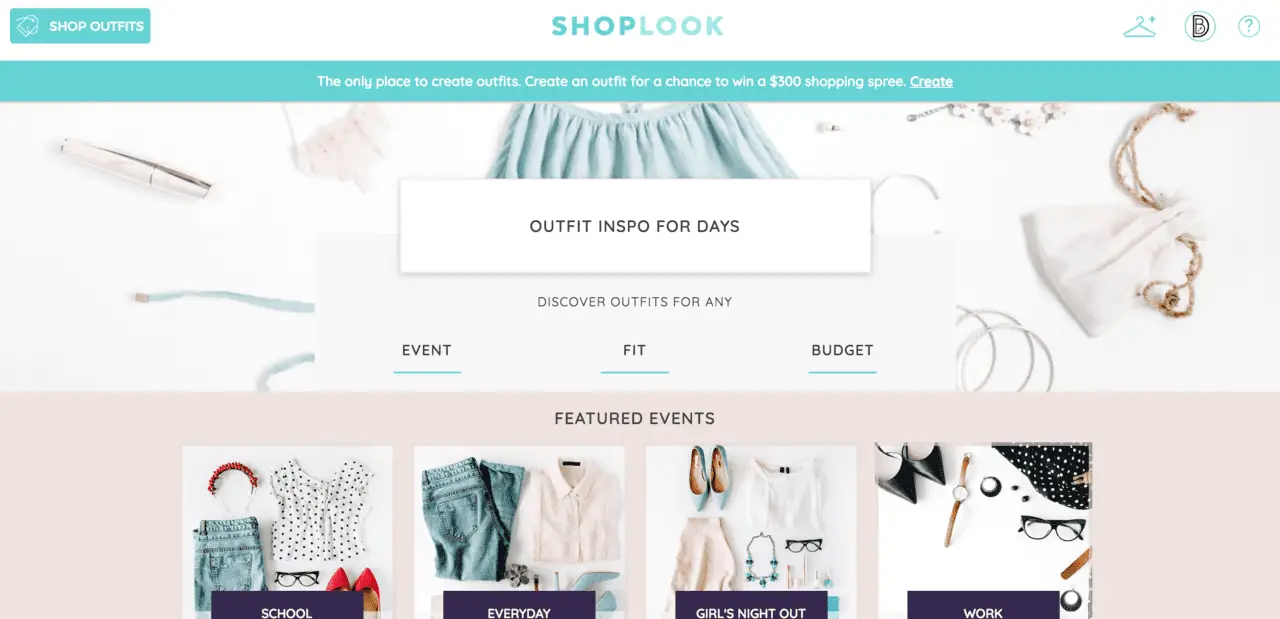 Cost: Free
Pros: Online portal is definitely developing the online community aspect of what Polyvore used to offer, including the promise of an app for iOS and Android, the clipping option for users to find apparel from anywhere, and getting paid for the styling/influencing throughout the app. They also offer monthly $500 shopping sprees!
Cons: The system is not as advanced as Polyvore and does need additional work.
One of the first apps that I researched after the deleting of Polyvore was ShopLook.io.
Although I did a great deal of my mood board creation through the app, Polyvore had an online portal that allowed users to create whatever they wanted using their PC/MACs.
The Clipper option was definitely Safari and Chrome friendly, and the programming was quite easy to navigate. ShopLook.io offers a similar experience online, while promising their developing community the option of an app for both iOS and Android.
In the future, we can look to a better system catered to the Polyvore community and the ability to earn money while using the app. Honestly, I like the direction that ShopLook.io is going! I can't be too harsh on ShopLook because they are still in the development stages. But this is a great Polyvore alternative.
Just as shocked as the original #PolyFam was of the selling of Polyvore, I'm sure ShopLook.io was as well and just needs time in making their platform greater. That's fair. The administration of ShopLook.io is VERY PLEASANT and opened their floor for suggestion and comments on what direction they need to go in to make their platform just as amazing as Polyvore or better.
For me, that's amazing customer service and I look forward to creating more mood boards with ShopLook.io once they design an app for iOS. Since the app is in the developing stages, I would just advise potential users to be on the lookout for changes, developments, and new projects within the ShopLook.io programming.
Similar Online Portals
I do believe that as a virtual expert of online styling, these apps/online portals are essential for users. These apps help people like myself continue our style legacy, without interruptions.
I'm sure in the wake of the selling of Polyvore, many more apps and platforms have been developed for the ease of being the Polyvore alternative. I apologize if I did not mention any of those apps/online portals throughout this article.
These are currently MY favorite alternatives to Polyvore!
If you have further suggestions, please do not hesitate to contact me via my site styledbydnicole.net.
It's been a pleasure writing this piece for you and I encourage you to style on!