Have you been looking for fancy plus size lingerie options? Well, you are in for a treat with the latest collaboration from Felicity Hayward x Playful Promises collection. We've learned that YOU love a few fancy and playful plus size lingerie finds… we see you!
"No matter what your size or body type, you can be empowered to feel sexy" – Felicity Hayward
So, when we got word of this 2nd plus size lingerie collab, we knew that we had to share it with you. Especially since we have had to learn about and lean into self-care in surprisingly new ways. Right?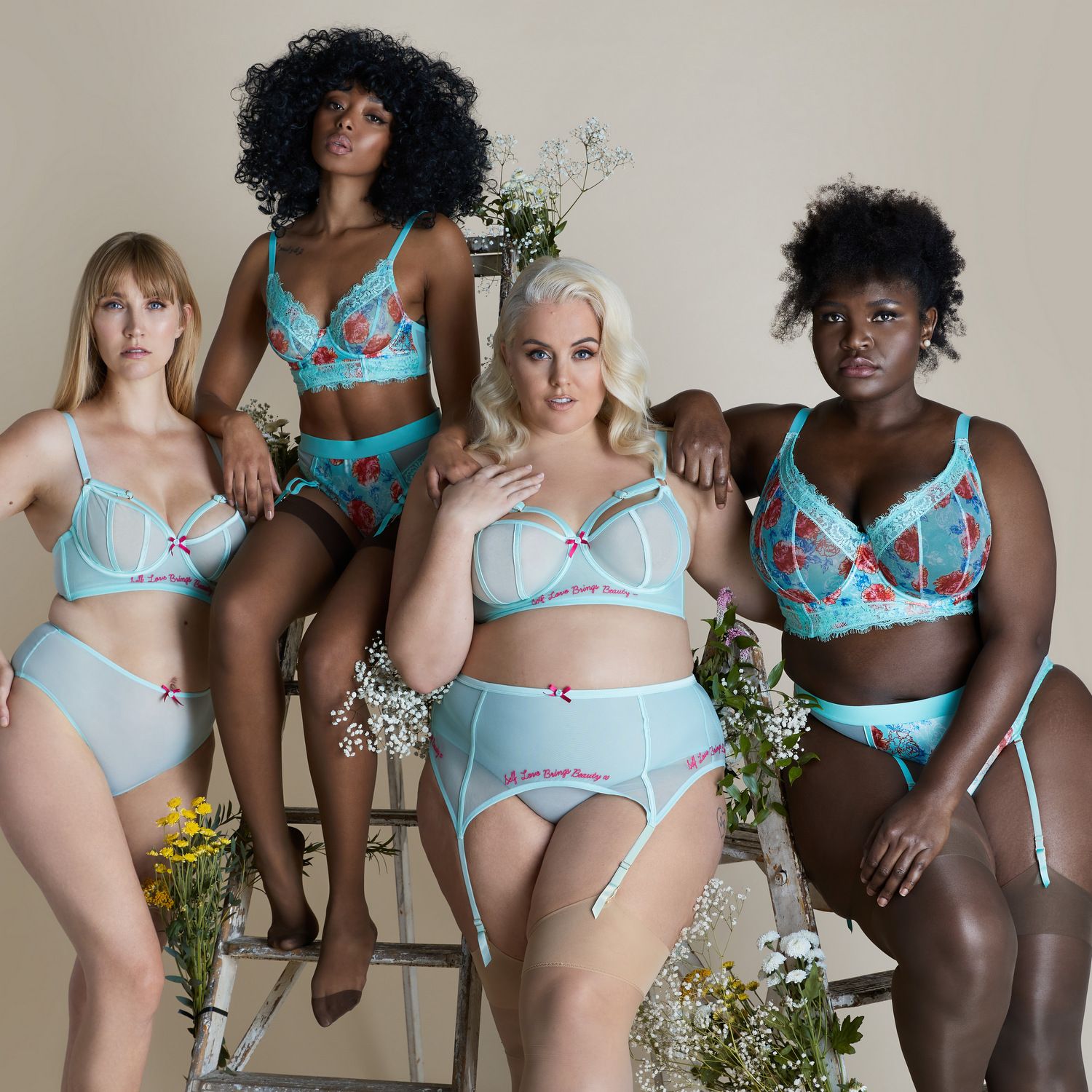 Why not shower yourself with a few pieces of lingerie that not only makes you look good, but feel good? Especially with a brand that does not skimp on the details!
This is exactly what Playful Promises is known for! Bold, sexy, and inclusive plus size lingerie. Their signature designs feature sheer mesh, lace and cage strap details, with best sellers ranging from printed designs to ouvert briefs!
And for their latest collab? We get a little bit of it all!
First Look at the Felicity Hayward x Playful Promises Collection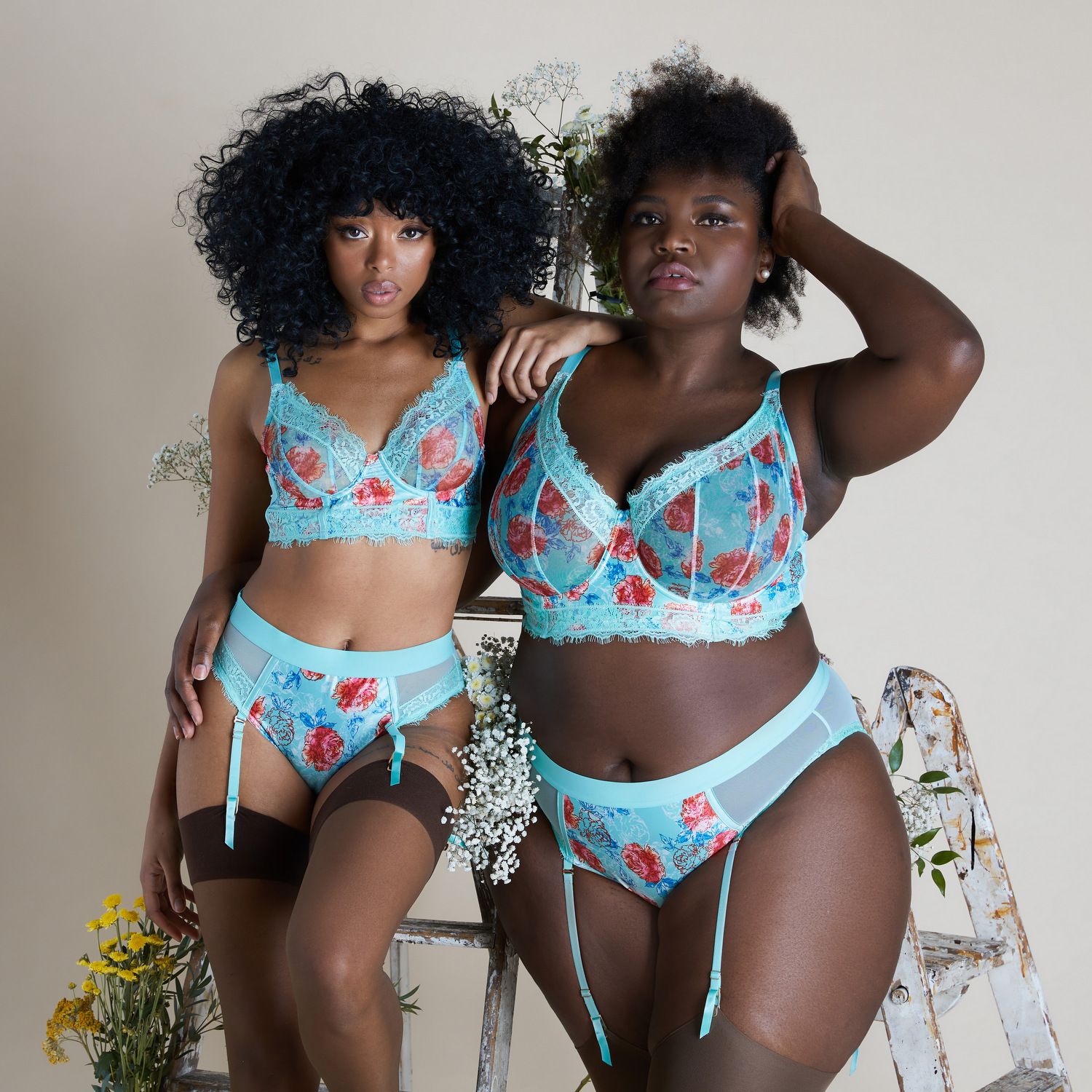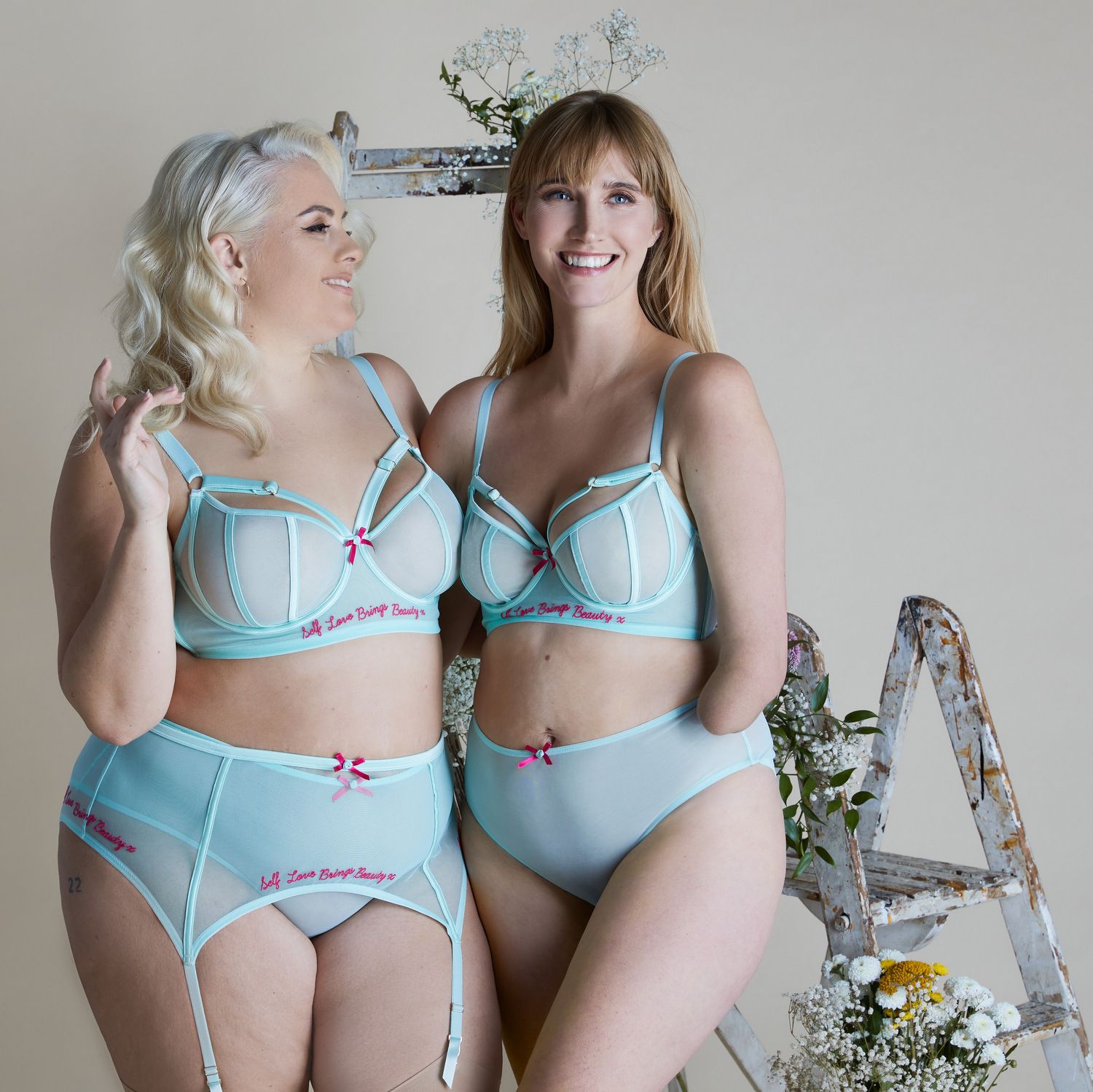 This is where the Felicity Hayward x Playful Promises collection is one to give a looksee. With bras sizes up through an H cup and sets up through a 26, this collection gives us the range! Not only in sizing but style options!
Felicity shares, "I'm so proud to be back with a second collection with playful promises, with the same extensive size range I hope everyone will find a piece of lingerie that makes them feel confident, sexy and comfortable. Self-love really does bring beauty."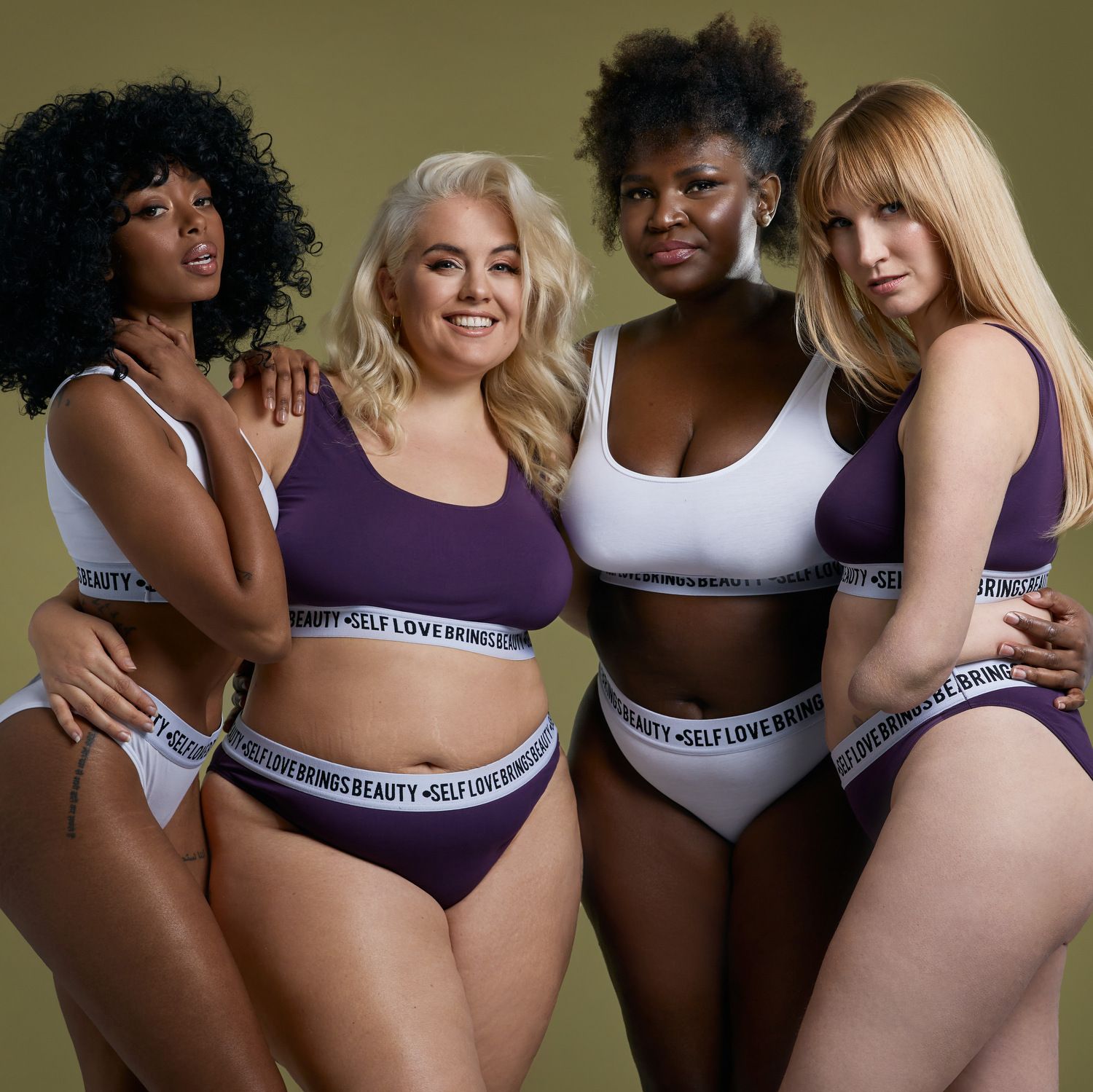 With this collection, we get six different looks to choose from. On one end, we have the 'Self Love Brings Beauty' branded crop tops and briefs. Casual, comfy, with messaging that you embody.
But then?!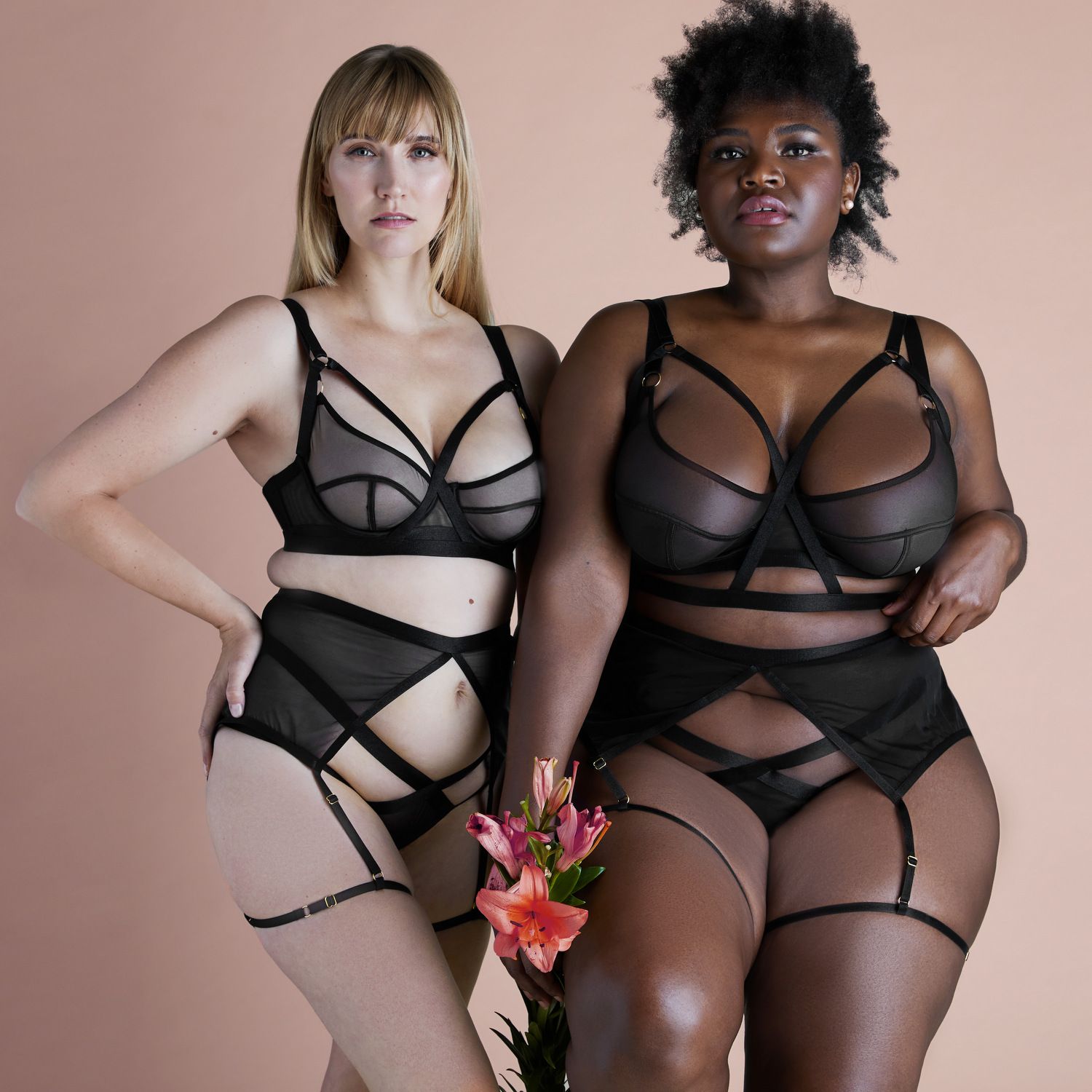 We are given a longline bra and high waisted briefs. On the bold and segzy side of things, we get to play in these mesh balcony bras and crossover Brazilian and satin binding lace bras that are paired back to these uber hot high leg, high waist briefs.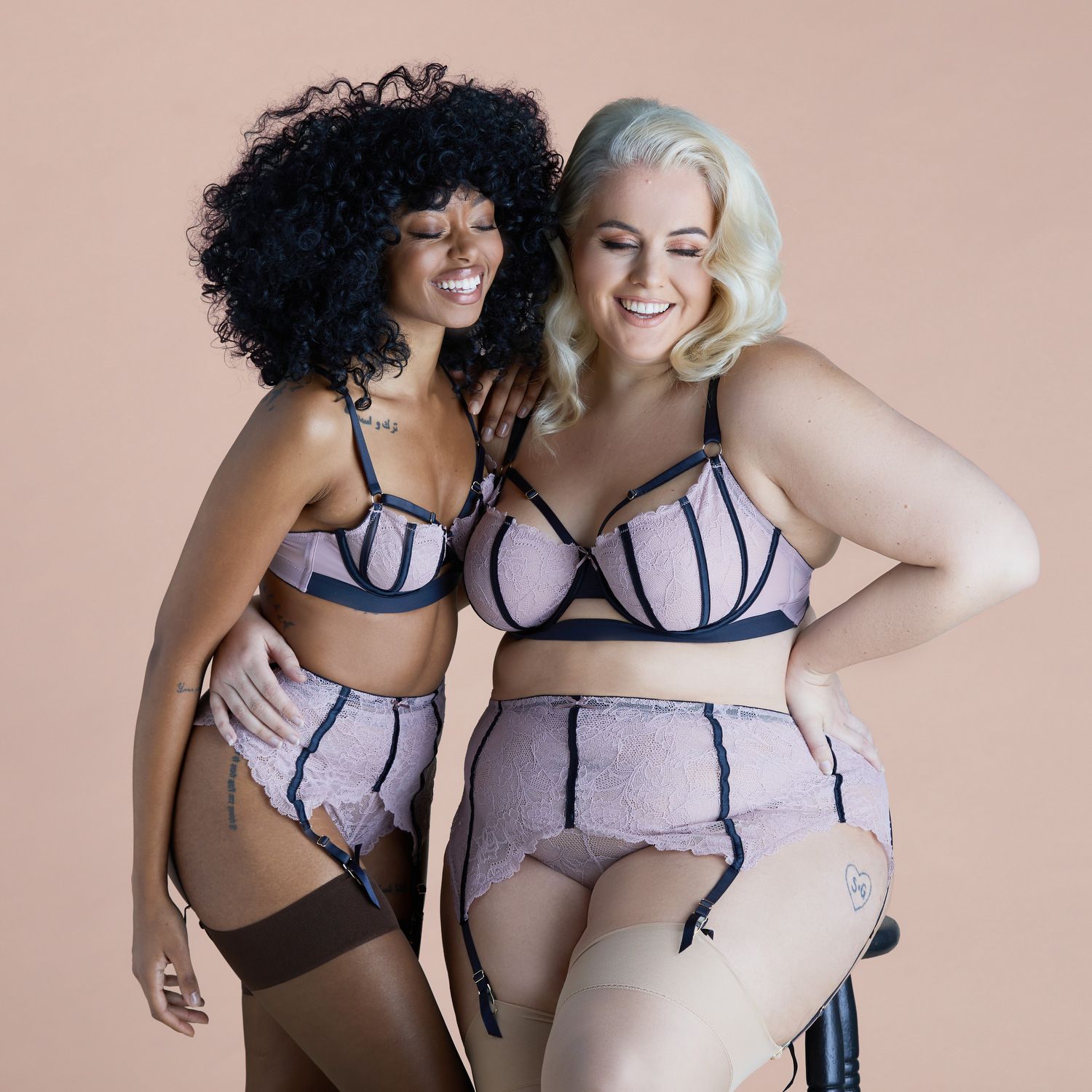 Even better? All bra sets feature suspender belt options.
"We are really excited to be working with Felicity again on this second collection. Felicity embodies our brand values of body confidence and self-love, and she's helped create some fabulously sexy pieces that are designed to really give that wow factor – whatever your size." Emma Parker, Director of Playful Promises
We are here for these collaborations from Playful Promises! They have been on a roll! From the bold options from Gabifresh, swim with Hunter McGrady, and this 2nd installment with Felicity Hayward?!
Give us all the plus size lingerie options.
All of them.
What do you think about this collaboration? Did you see a few pieces that whet your lingerie appetite? Could you see yourself in a few of these pieces?