2018 was a year full of growth and explosion for big & tall men all around. At the end of 2016 and the beginning of 2017, we started to see clothing brands both big, medium and small jump into the XL + game #strong. So we just wanted to take the time and celebrate the biggest and tallest moments of the year as well as show you who to keep your eyes on for 2019. (All puns intended)
So, we have rounded up a few models, designers, brands, and influencers who are shaking things up and who are blazing paths, especially in the men's plus size fashion space! There have been some change makers who have paved the road for those we see and know today in Big & Tall fashion! If you do not know Bruce from Chubstr, Gwen DeVoe from FFFWeek, Kelvin from Notoriously Dapper, we would not have the platforms we have today. And today's spotlight? Goes to those who are carving their own lanes and making their own statements!
Get to know and bookmark these Big & Tall players in the game!
Do you Know These Big & Tall Movers and Shakers?
#Wearebigandtall
Early last year Darnel G recreated the Calvin Klein ad #mycalvin and we had actually had the chance to catch up with him. Here is a quote from that interview last March
"Originally, I saw the "#MyCalvins" campaign featuring Asap Rocky and his crew for the Spring 18′ Calvin Klein Collection, shot by Willy Vanderperre. I immediately thought it would be cool to recreate the shoot for my birthday with a few friends. In the midst of planning, I was tagged in a post by @foreverfeminism. The image and caption read, "I've never seen a plus male model." Then, they asked, "Does anyone remember that 'plus size' Calvin Klein campaign?" And that's when it hit me, I'm a plus male model and can definitely recreate the "#MyCalvins" campaign shoot. I thought it was the perfect shoot to shed some light on the under-representation & misconceptions of plus models, male and female. My mission is to represent & show what the Big & Tall men are all about."
Designs By DeAngelo
DeAngelo designed a Runway look that debuted At FFFWeek that was a show stopper. He completely changed the game for menswear. His pieces really push the boundaries of what we're used to. On Thursday, June 21, 2018, in the Broad Street Ballroom we all experienced a show like no other.
Bonobos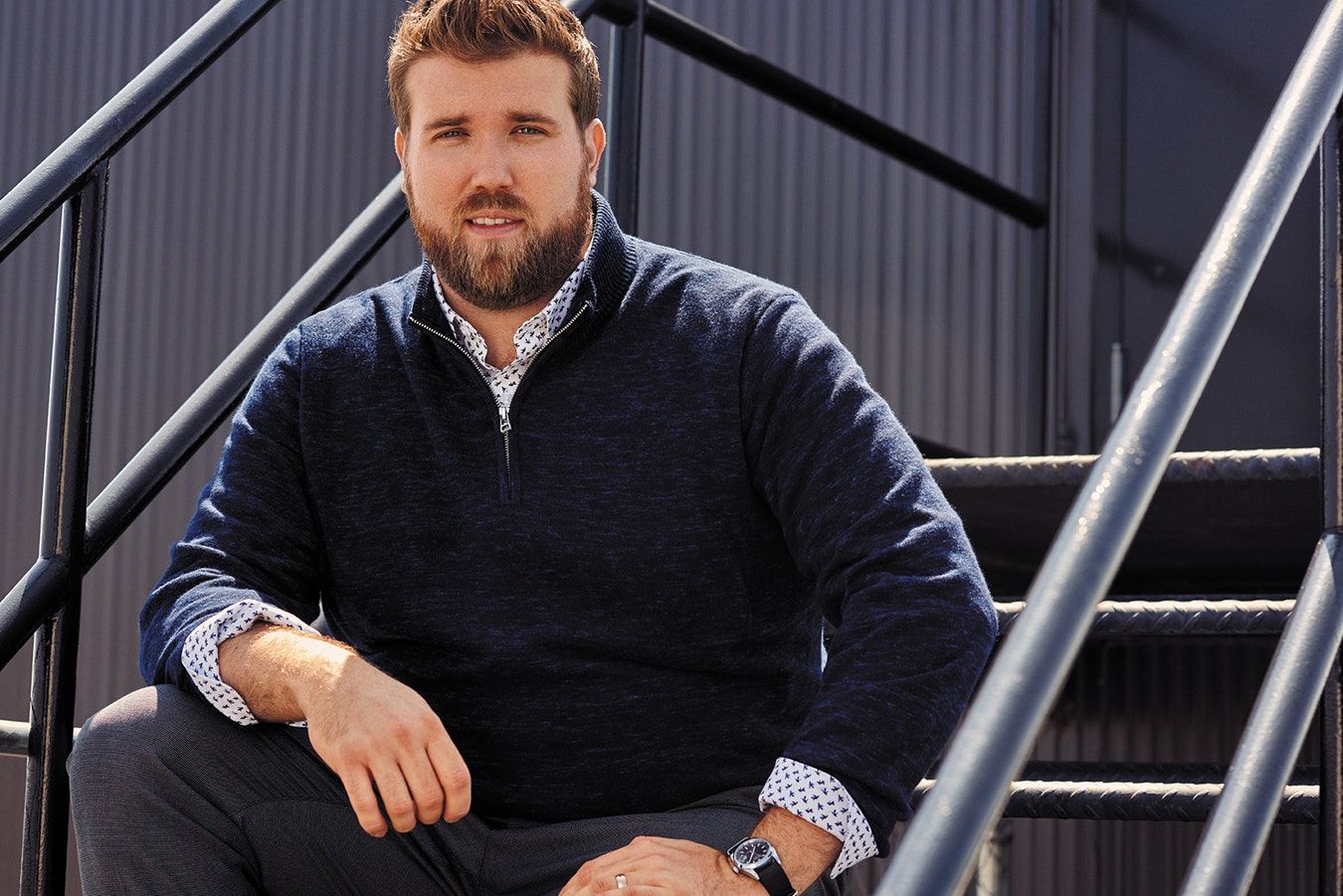 Earlier this year Bonobos.com launched extended sizes into their online catalog. Think contemporary and higher end fashion… You see, Bonobos is a big deal in men's fashion, and for them to extend the sizes was just another validation that plus size men belong in mainstream fashion brands. Not to mention that they actually used a big guy (Zach Miko) in their ad and promo runs!
Vineyard Vines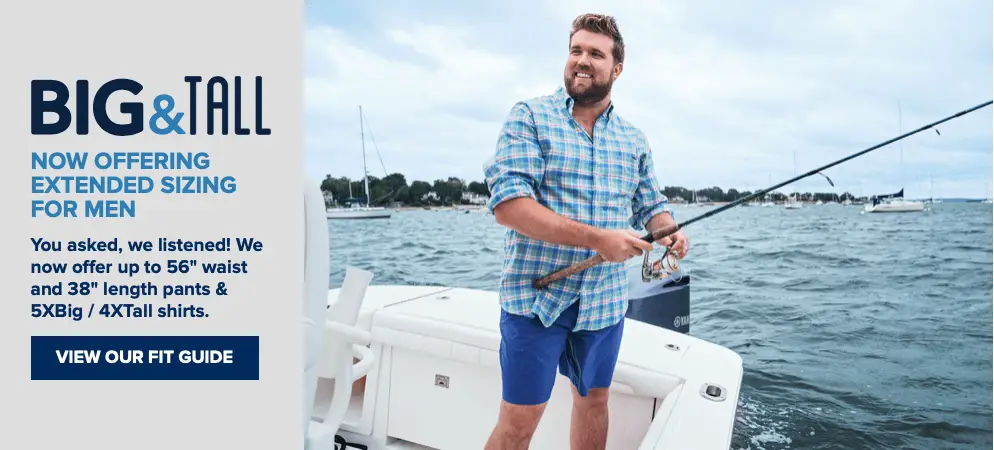 This brand is new on my radar but isn't new to fashion at all. I listen to Zack Miko's podcast "Big Things" and one thing he talks about allllllll the time is if brands he grew up with like Vineyard Vines had clothes for plus men that it would have changed how he felt about himself and his outlook. Well, that time has arrived, they now sell up to size 54 for pants and 5XL in tops.
Ady Del Valle (The Real CatWalk)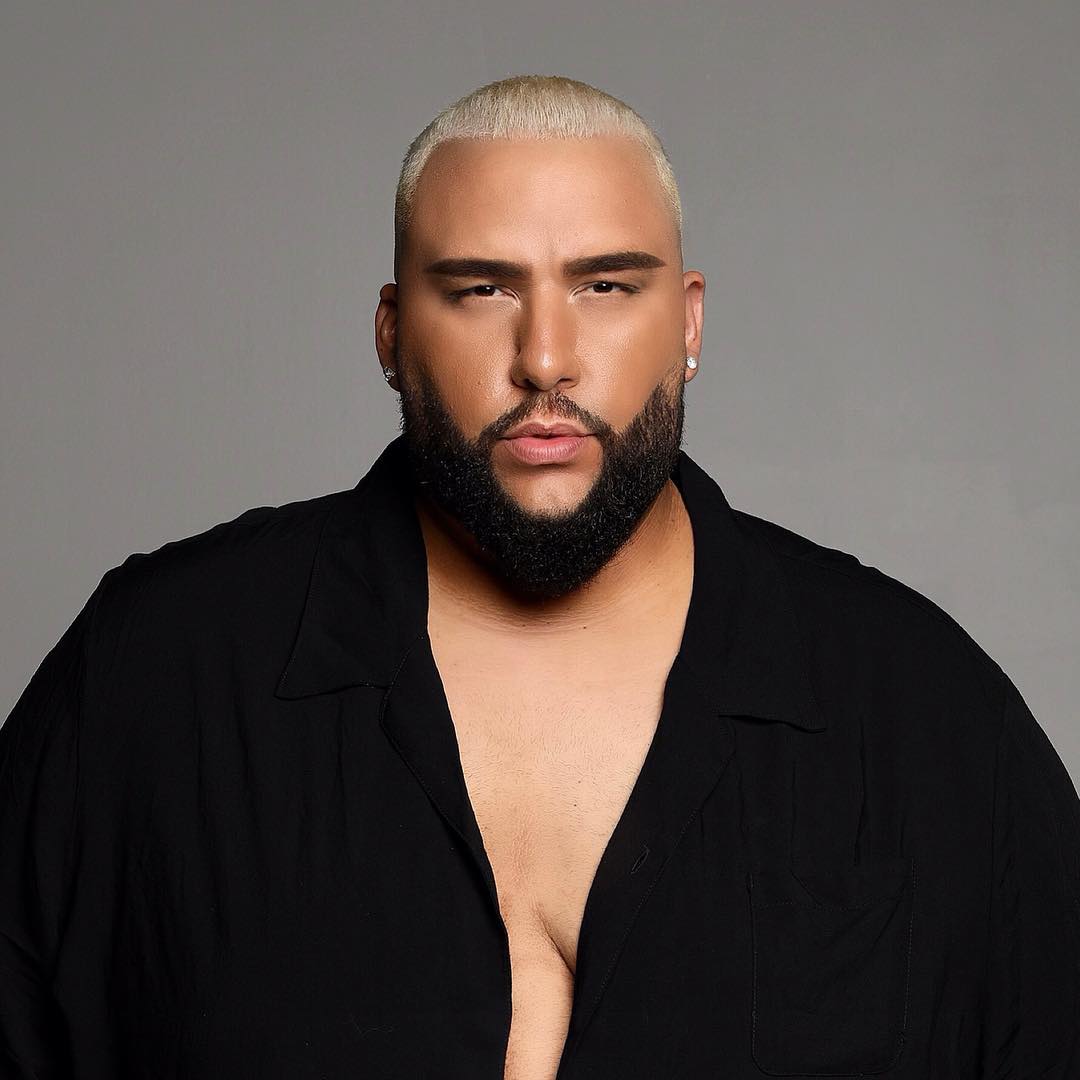 Ady Ady Ady all I have to say is growth. It's truly amazing what a year and hard work can do for you. Everything about Mr. Valle is amazing, the way how he consistently levels himself up, or how there's literally nobody in his lane. Every time you think you have him figured out he switches the game up on you. When I saw him strutting his stuff down the Real Catwalk in the middle of Time Square I thought, finally, the world gets to see what I do… A STAR.
Rob Robinson (DXL)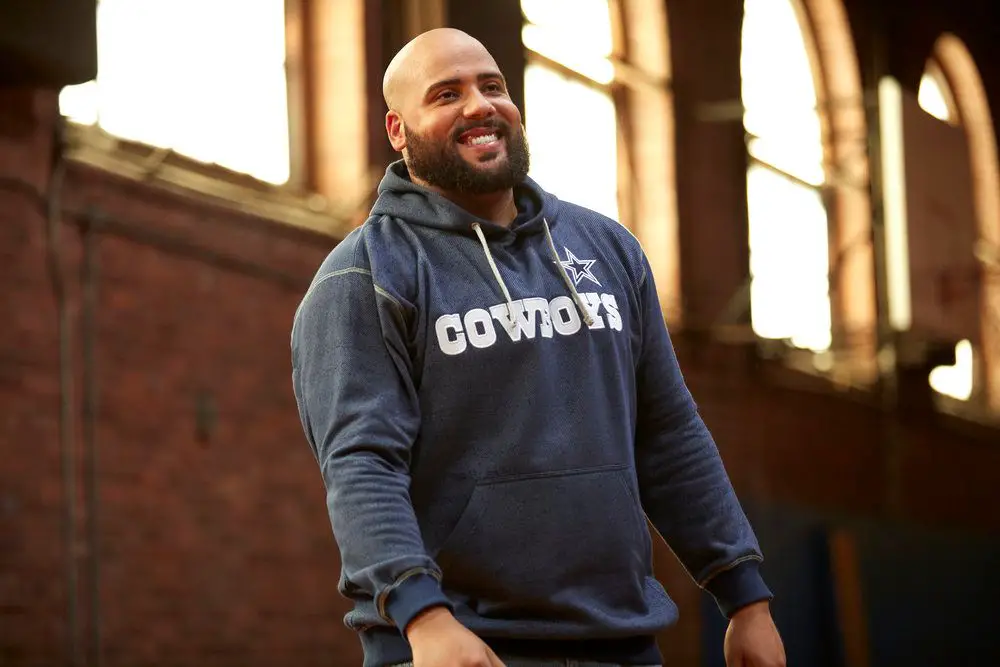 Rob has been on my radar for years now. For those of you that don't know, I run a Big & Tall Men Fashion site called XLTribe.com and Rob was actually the cover guy from my Magazine for 2018 and to look back on an entire year of his growth is just amazing. He moves in silence a lot but the work always speaks for itself. When I was walking into my local DXL and saw Rob in the storefront window I lost it. I felt like I had just won the World Cup and it was me (Shaggy voice) up there.
Hippy Potter (A&E)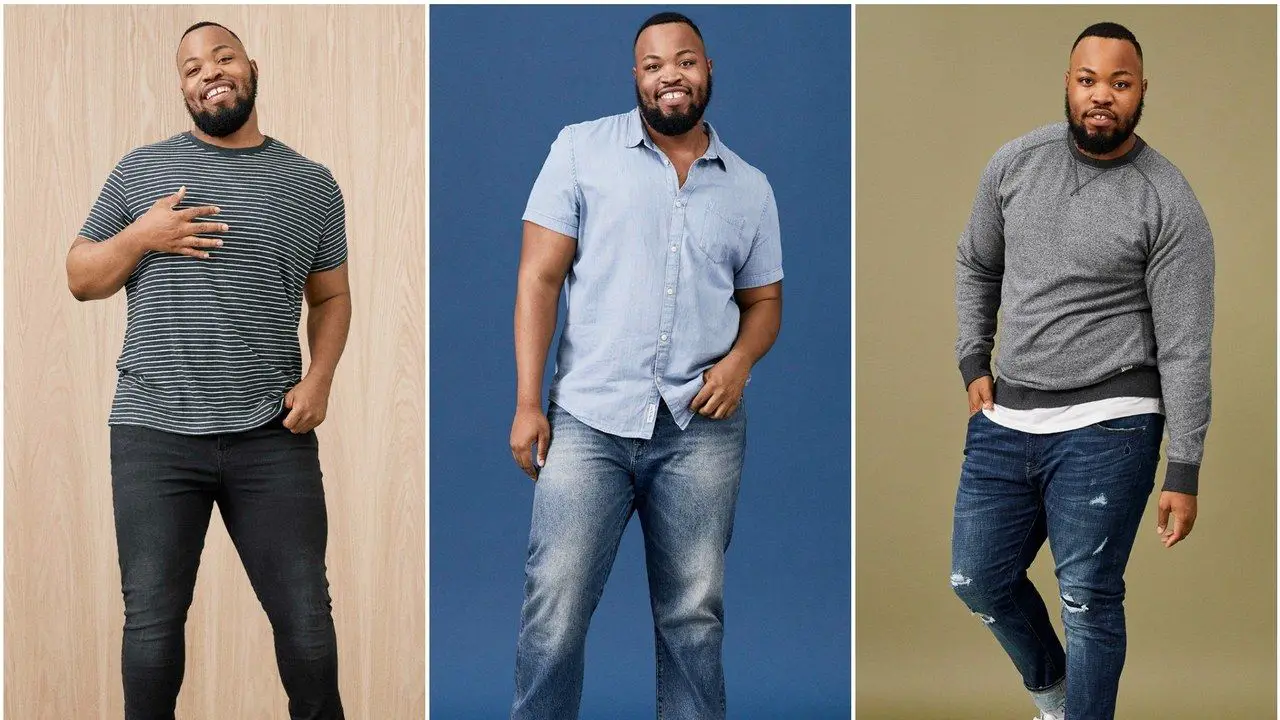 Thaddeus Coates AKA Hippy Potter is another model that I had the pleasure of working with, late in 2017, on a photoshoot we did while he was visiting Atlanta. It was then that I knew he was gonna become a star. My my my how the year has blossomed for him. I know it must have been hard keeping the secret from us about being in the new American Eagle ad and getting signed to Bridge Models, among all the other blessings he got this year. I can't wait to see what's in store for him in 2019.
Do you know these brands and models?
What are you thoughts on the growth of Big & Tall Fashion in today's fashion scene?
Know anyone else in the Big & Tall space that we should be checking for in 2019? Let us know in the comments!