We can't help but notice that Playful Promises has been bringing us some gorgeous lingerie with their latest collaborations! We wanted to highlight some of our faves from their latest drops!
Gabi Fresh X Playful Promises
Gabi Fresh, a plus size blogger OG and co-creator of beloved plus brand Premme, has been offering plus-size ladies heat for a very long time. She has been dedicated to changing the typical idea of what fashion looks like and feels to plus size fashion. She's done it again with her new collection with Playful Promises.
The collection is sexy and sultry with lace harness details, luxurious fabric, feathers, and bodysuits. What stands out most about these pieces is the sheer beauty and quality of the lingerie.
There is something for every mood, style, and occasion, The bras are available in sizes 36C-44K. The panties are available in sizes 12-26.
Fun fact: These campaign images were shot right in Gabi Fresh's living room!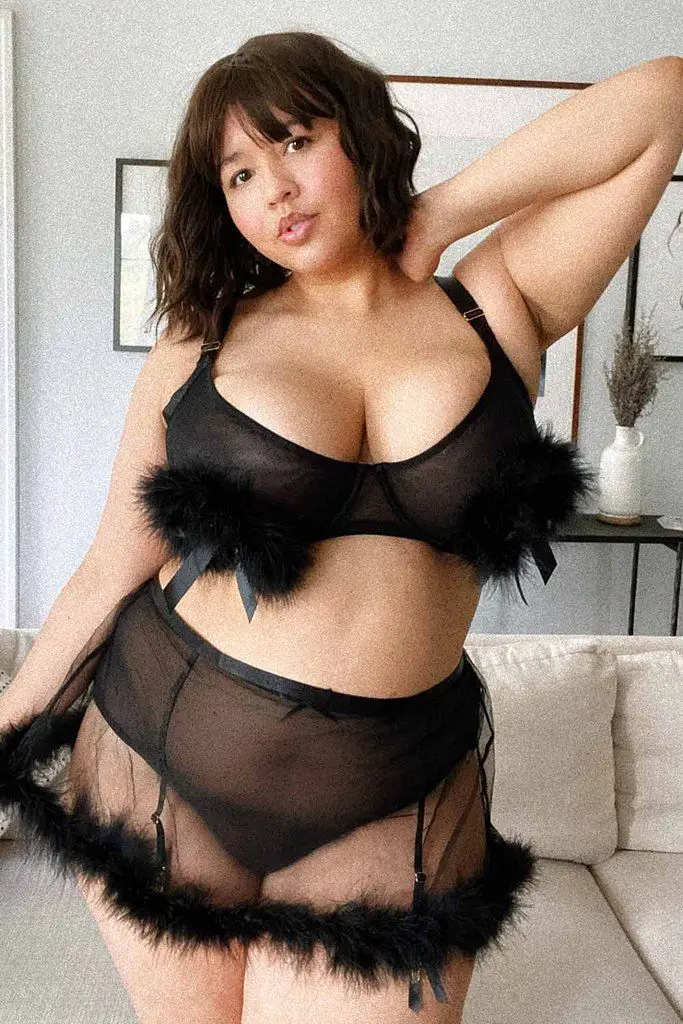 Doesn't this collection give you sexy fembot vibes? I love how playful and fun this set is! Gabi is wearing the Marina Black Feather Bra, Marina Black Feather Suspended Belt, and Marina Black High Waisted Brief.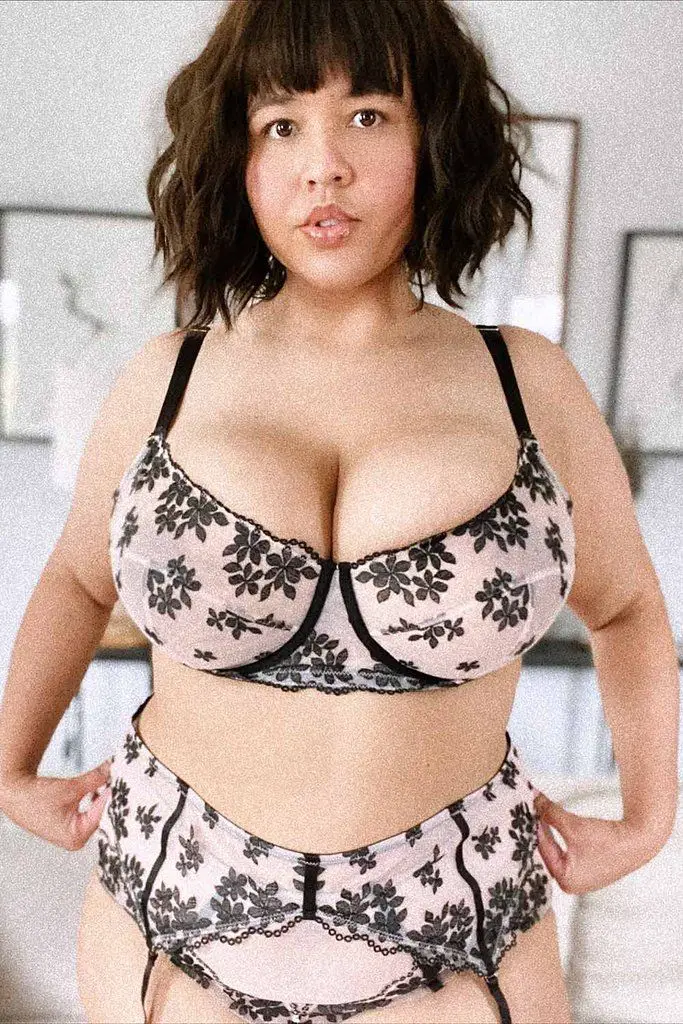 Can we just take a moment and admire just how pretty this is? The delicate floral embroidery over the sheer mesh is a perfect pairing!
Gabi is wearing the Evie Black and Peach Balcony Bra, Evie Black and Peach Suspender, and Evie Black and Peach Brief.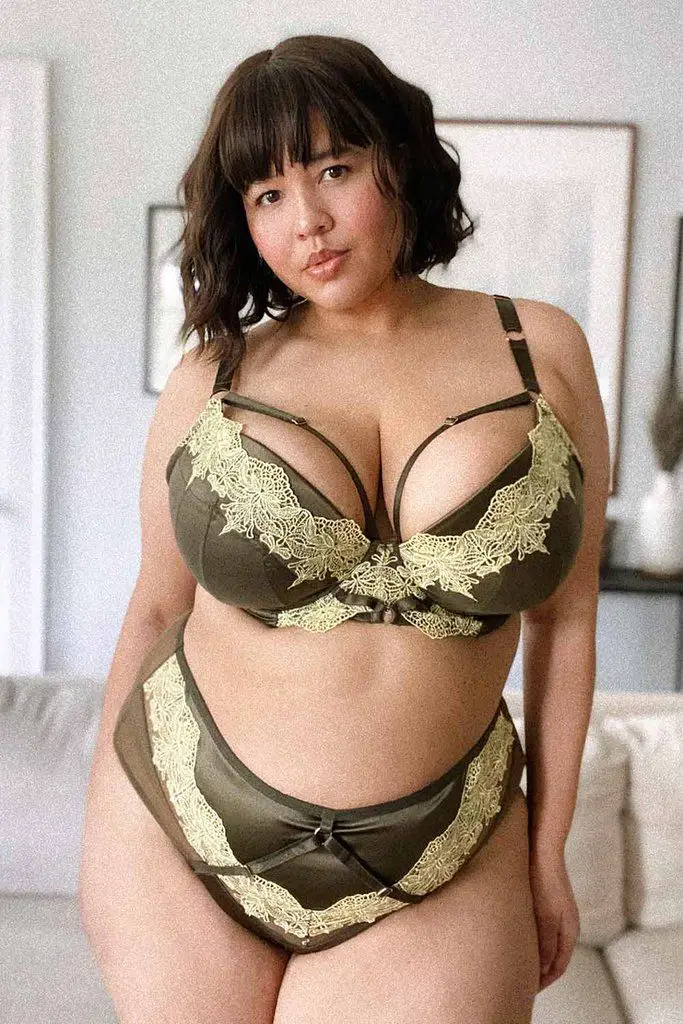 The Jari Moss set from Gabi's collection combines lace, mesh and harness straps to make a stunning set! Love the yellow embroidery paired with the deep moss colored satin.
Gabi is wearing the Jari Moss Plunge Bra, and Jari Moss High Waisted Brief.
Dita Von Teese x Playful Promises
The queen of burlesque, Dita Von Teese launched a size-inclusive collection with Playful Promises late last month!
"I'm thrilled to offer my lingerie collections in an extended size range," says Von Teese. "I've always been an advocate for body positivity and want to make women of all shapes and sizes feel glamorous and sexy."

Dita Von Teese
The extended collection is available in bra sizes B-H and underwear sizes XS-20. This vintage-inspired lingerie line, dreamed up by Dita herself, offers show-stopping details and intricate lace.
The designs are inspired by her personal lingerie collection with modern lace trims and everyday pieces.
The lingerie collection is full of bold, bright colors, fun leopard prints, and jewel tones. These items are sexy enough to wear as lingerie and functional to wear under your band tee and jeans.
In case you missed it, I wanted to share my favorite looks from the collection.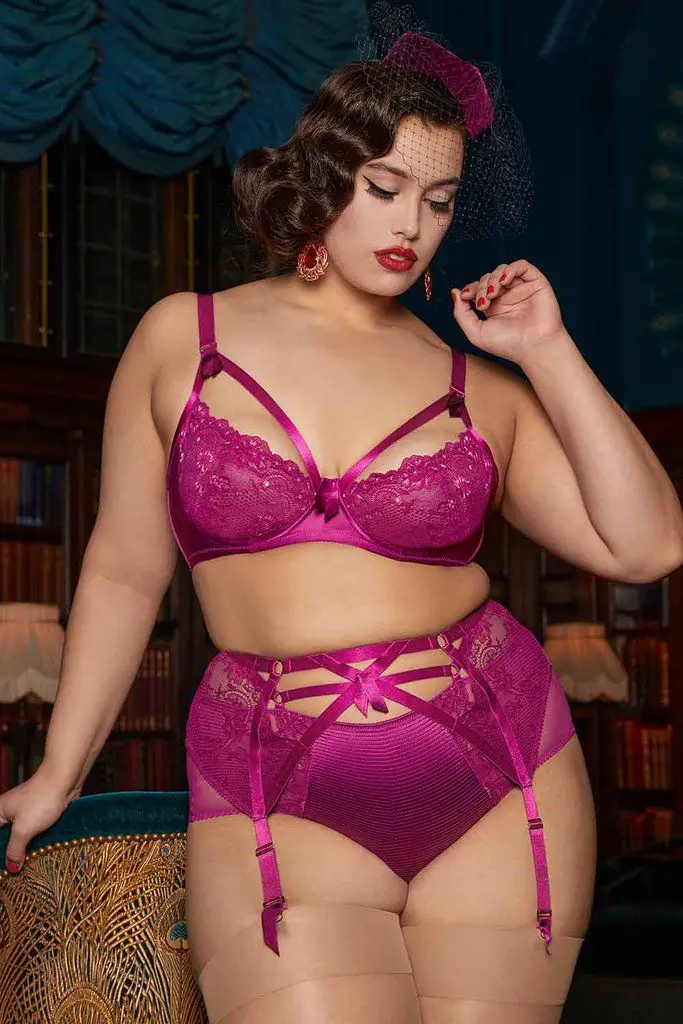 We love the vintage-inspired design with such a beautiful and modern pop of bold magenta! The model is wearing the Madame X Magenta Plunge Curve Bra, Madame X Magenta High Waisted Brief, and Madame X Magenta Curve Suspender Belt.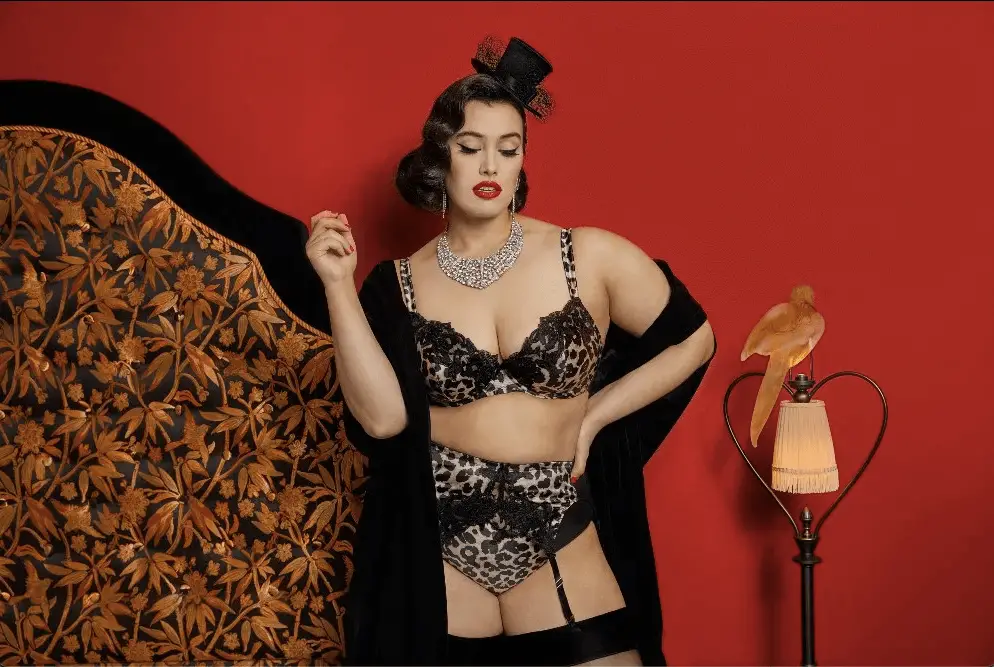 This set has a playful and sexy animal print with embroidery detailing… yes please!
The model is wearing Millicent Leopard Plunge Curve Bra, Millicent Leopard High Waist Curve Brief, and Millicent Leopard Curve Suspender Belt.
Which One is Your Favorite?
Playful Promises are known for their quality, craftsmanship, and never hesitating to include plus sizes. We need options, and the more, the better.
Which set do you love the most? Will you be shopping for these new collections?