So… how is YOUR bra life and situation over there? Finding the perfect plus size bra can be a challenge at times. One thing every fashionista knows is this: the way your bra fits can make or break your entire look. Well, one particular brand is trying to change the industry for the better: Anesi Bra!
An ill-fitting bra can cause back problems, bring about levels of uncomfort, and it goes downhill from there… As we're all different sizes and shapes, the call for more custom-sizing has been in demand and the bulk of the plus size lingerie industry still needs to catch up to the plus size, fuller busted woman!
But today, we are sharing this innovative kickstarter campaign that is doing something that We have not heard of and had to share. Brought to us by Toronto-based fashion-tech startup, House of Anesi, the Anesi Bra adapts up to 2 cups and 2 band sizes!
Pause.
This bra adapts and adjusts 2 cup and 2 band sizes.
Girl.
Girl!
The first of its kind!
As women, our breast size can change with growth or weight loss, and the Anesi Bra is built to reduce back pain and is available in 98 sizes.
Say that one more time out loud: 98 SIZES!
30B through to an 42I-cup, y'all! Think about it — this would be clutch for monthly hormonal changes and we can't forget about our pregnant curvies!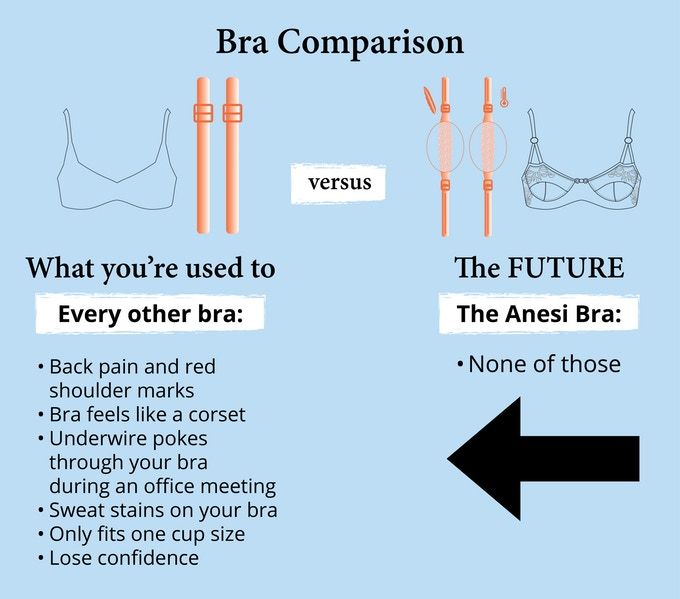 "Inclusivity is a priority for us," said CEO and co-founder Stephania Stefanakou. "Although there are some innovative bra brands on the market, they only cater up to a DD cup. A 34DD is the average North American bra size, so in other words that's 50% of women who are being ignored by the current lingerie industry. We want 100% of women to feel supported and empowered by the bra they wear."
The Anesi Bra Difference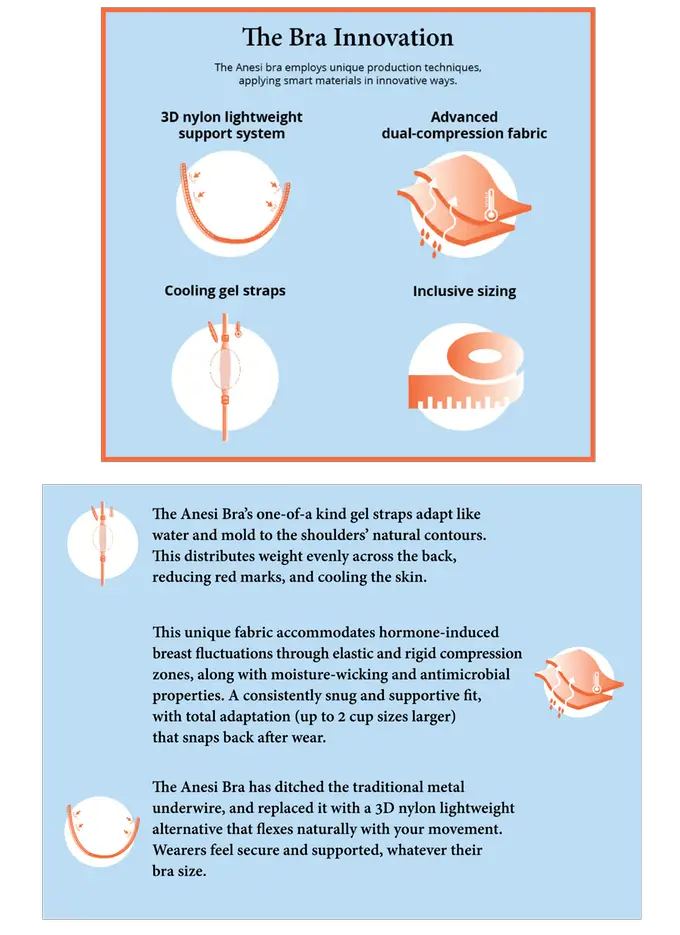 Girl. As if 98 size options and being able to adjust 2 sizes wasn't enough, the Anesi Bra has state-of-the-art features such as:
cooling gel straps (we bet this would make the bra release that less urgent)
3D nylon lightweight support system (no metal wire included with this baby!)
advanced dual-compression fabric (this is how it adapts so easily!)
and is moisture-wicking & antimicrobial (bye-bye boob sweat!)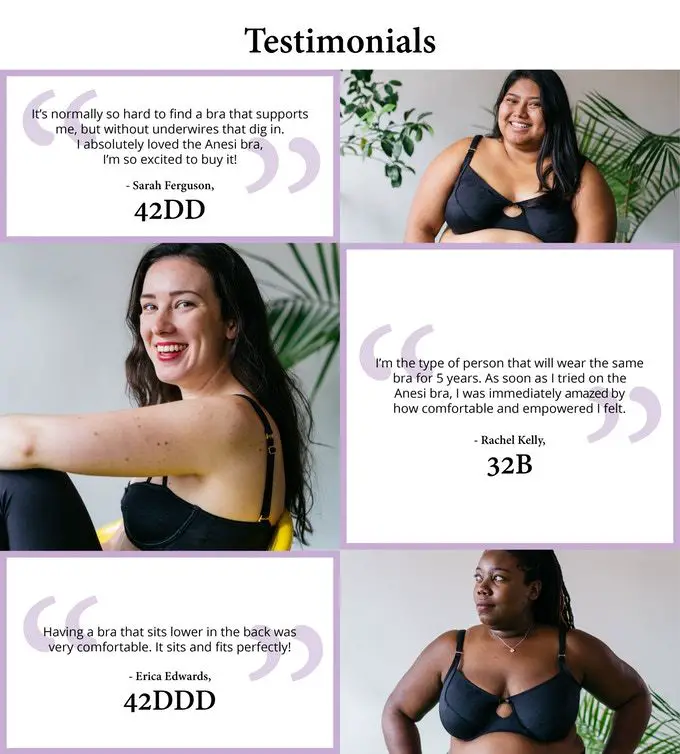 So are you ready to snatch up this bra? Well, you can put in your order now!
The Anesi Bra is now raising funds on Kickstarter, and is already over halfway toward their goal! Clearly there's a need for this! According to the page, you can expect delivery of the bra in March 2019, pursuant to a successful campaign.
We have a feeling it'll be wildly successful!
For more information and to donate, head to Kickstarter.com!
Kickstarter backers have a chance to cop this bra at the early-bird price of $64 USD. Once it's released in early 2019, regular pricing will be $98 USD.!
How do we feel about this innovation!?!
The only question is, what took them so long! SIgn us up.