Today we welcome our newest guest contributor, Artemis. As the beauty editor for Plus Model Magazine, Artemis showers us with tips for putting our best face forward! We are delighted today to have her debut on the site, addressing pretty skin…
I always tell women that great makeup begins with great skin! The truth be told that if your skin is not well hydrated and not well taken care of, makeup just won't look as beautiful. And yes, we all have some trouble spots! Acne, uneven skin tone, dryness, oiliness, sensitivities, dark under eye circles, puffiness. Find the products that fit your needs, and be diligent about using them. You will see a difference in how vibrant your skin looks without makeup, but also how prettier your makeup looks when you are wearing it!
Here are some basic tools to take care of your skin:
Cleanser:
I always keep two cleansers. I have one in the shower that has salicylic acid in it because I am acne prone. I have a second one by my sink that is gently removes makeup and other impurities at the end of the day. This has worked for me for years!
Cetaphil Gentle Cleanser (great for makeup removal or a daily cleansing routine)
Mary Kay Velocity Cleanser (great for acne)
Fresh Soy Face Cleanser (awesome all around cleanser)
Eye Makeup Remover:
I don't advise rubbing your lashes with your cleanser and your fingertips to remove your eye makeup, especially your mascara. It promotes damage to your skin cells as well as losing a few eyelashes on the way. I only eye makeup remover that removes both waterproof and non waterproof mascaras.
These are bi-facil liquids which means that you have to shake the bottle to mix the separated liquid in order to cleanse the area. I wear both types of mascara because on different days I may have allergies, may be going to a wedding and might cry, and so forth! I love Boots Botanics Soothing Eye Makeup Remover.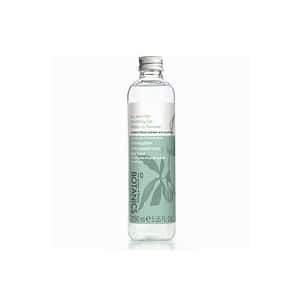 Toner (optional)
If you do use it choose one that is alcohol free. It reinstates the Ph balance of the skin after cleansing.
Try: Juara Skincare Tamarind Tea Hydrating Toner (great for all skin types)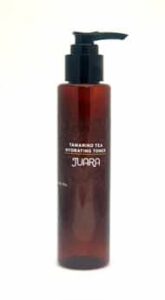 Moisturizer
If you are oily & acne prone then go for one that is oil-free. If you are dry, you may be better off with one that has some oils in it, or is super emollient to hydrate your skin. Oil-free actually tends to target those who don't want mineral oil in their moisturizer, which clogs pores. Oils that come from nature are actually beneficial to the skin. Believe me! Mother Nature knows exactly what she is gifting us!
Normal Dry Skin- Ole Henriksen Nurture Me
Combination to Oily Skin- Bioelements Absolute Moisture

Serums
These are like an extra dose of vitamins for your skin. They are usually a thin liquid that you apply prior to your moisturizer. Please note that serums are not moisturizers, but rather they work with your moisturizer to give you extra benefits.
Try Clarins Generation 6 Extra-Firming Botanical Intensive Care.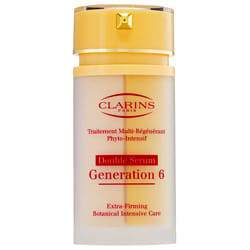 Lip balm?
Please use one! Your lips will thank you (and so will the person kissing you). Oh yes, and exfoliate them to remove dead skin cells.
My all time favorite is Mary Kay Satin Lips Scrub & Korres Lip Butter in Guava.
Eye Cream
I believe that they are necessary. The skin around the eyes is much thinner & dryer than the face, and it needs special care. Now that I am in my thirties, not using one actually leads to the appearance of dryness and lines that I can't really see when I am hydrating the area properly! So many on the market for so many functions. Dark under eye circles? Puffiness? Fine lines? Lifting & Firming? You name it, you can find it!
Dark under eye circles? Try Korres Ruscus and Chestnut Eye Cream. Bought this for my husband, and it lifted his dark under eye circles. He is a happy camper!
Puffiness? Garnier Nutritioniste Anti- Puff Eye Roller Gel
Fine Lines & Lifting & Firming? Estee Lauder Ultimate Lifting Eye Cream (will also help with puffiness, and brightening too)
Exfoliate
Exfoliating the skin removes dead skin cells at the top layers that eventually create a barrier that may not allow your moisturizers & serums to do their jobs. However, overdoing it actually makes your sebaceous glands think that they are thirsty and produce more oil because you keep stripping your skin. So exfoliate only two times a week.
I alternate between a a scrub or mask and an enzyme peel. Right now, I am loving Origins Brighter by Nature brightening peel with fruit acids, as well as Dermalogica Skin Prep Scrub with natural Corn Cob Meal.
What are some of your must haves for your optimal skin care regimen? What tools, products are your must-haves? Let us know in the comments below!