We've finally reached the official start of fall and have started to update our wardrobe and makeup to reflect the season. Along with switching out our tank tops for cardigans, we're putting on wine lipstick in place of hot pink.
Fall is a great time to show off the dark wines, oxblood, chocolate, and even black lipsticks. For me, the vampier the lip, the better. Dark lips with a soft smokey eye are right on trend for this fall season. 
Don't get it twisted; you can absolutely wear your hot pinks in the fall, but cozy season just feels right with a lovely chocolate lipstick. Vampy lips are so flattering, and they cover an array of shades and colors.
Which Vampy Style Do You Love Most?
You can have lots of fun trying different ways to wear your favorite vampy lip colors. For instance, line your lips with a wine-colored liquid lipstick or lip liner and fill in the rest of your lips with a black shade. Or my personal favorite, combining a chocolate and dark wine lip for an intense, dramatic shade.
Chocolatey Brown Vamp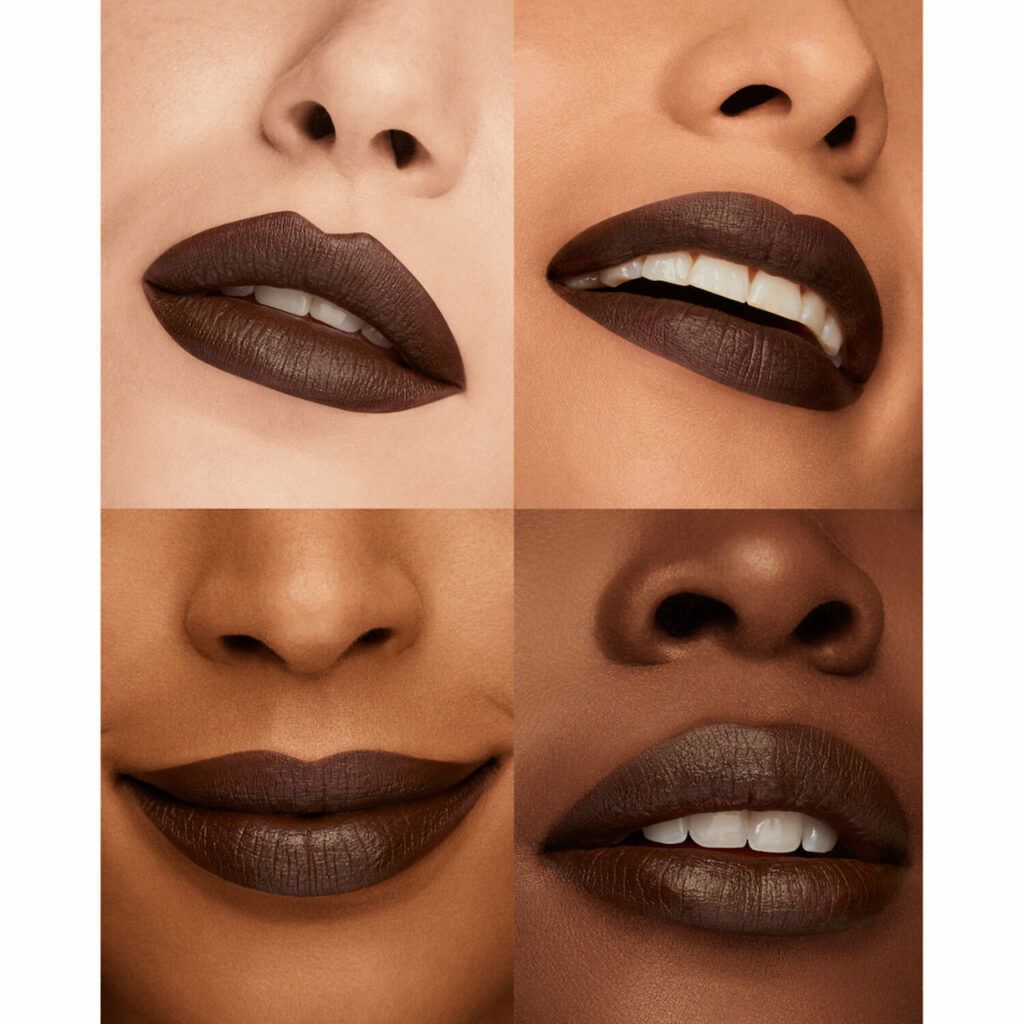 Chocolate and brown lipstick is so sophisticated and is an absolute must in your fall lipstick arsenal!
Deep Burgundy Vamp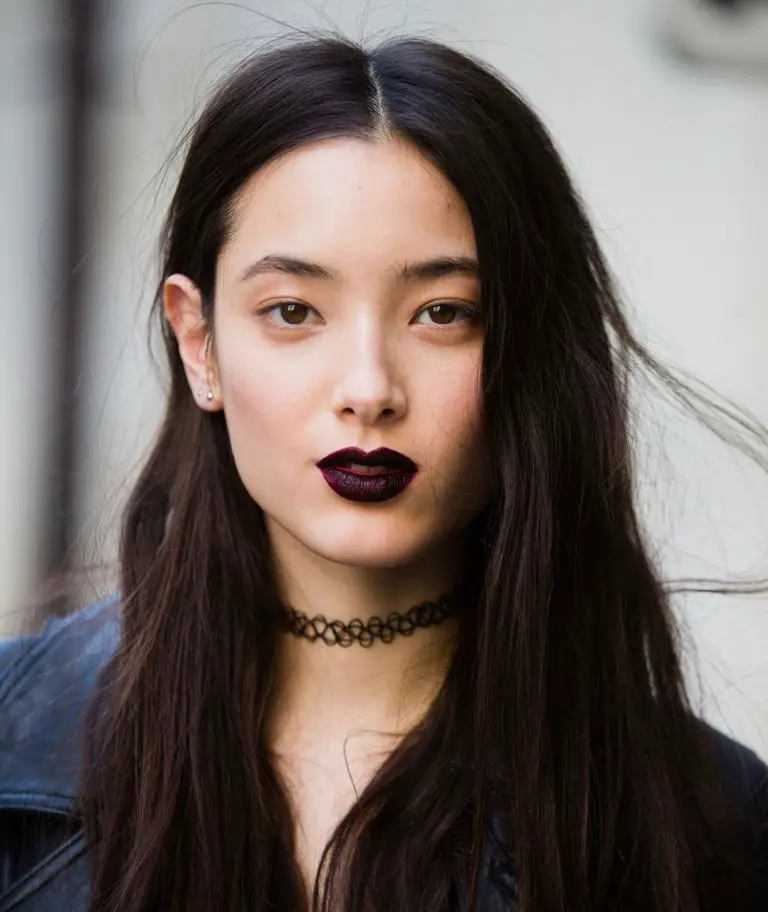 I live for cozy wine, oxblood, and burgundy type lip in the fall. Wine lipstick gives the needed pop of color to the neutral fall makeup look.
Edgy Black Vamp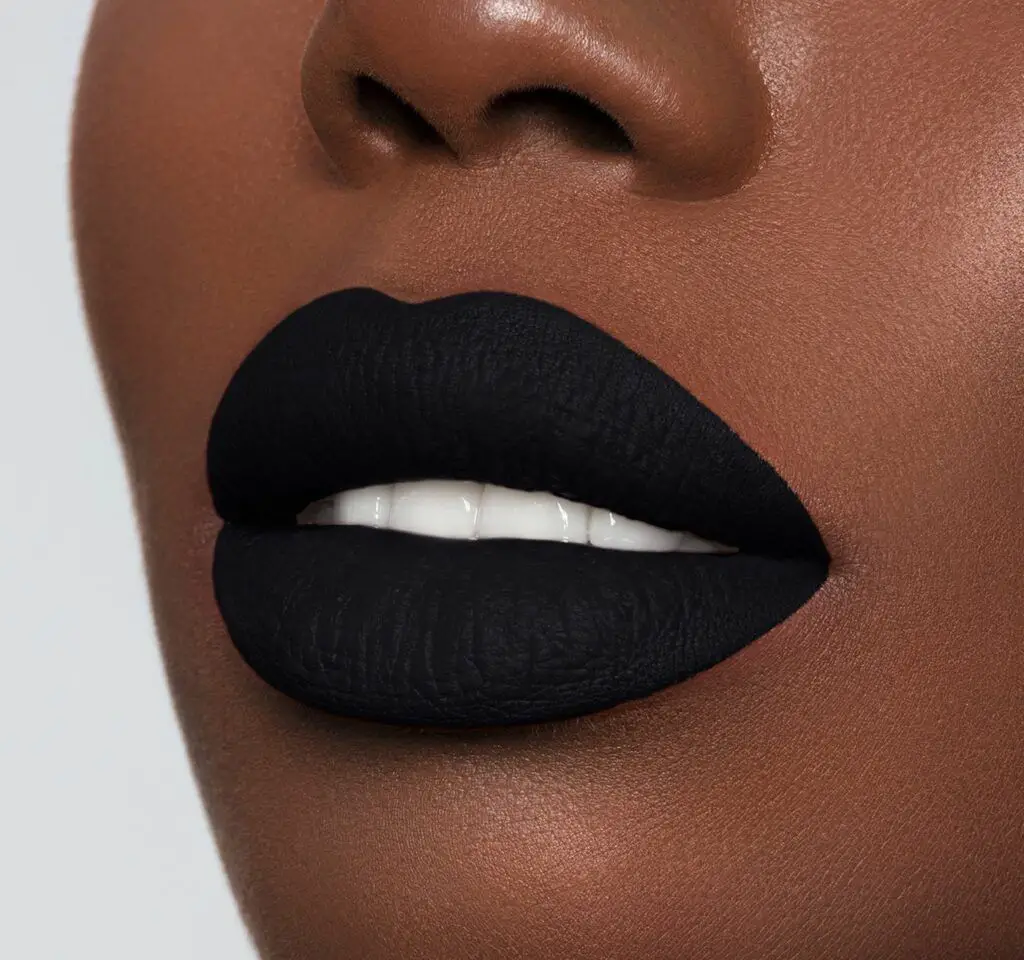 Contrary to popular belief, black lipstick is not just for Halloween. When worn correctly, black lip color can take your makeup to the next level. Wearing a black lippie takes confidence and a sense of adventure.
When wearing a black lip color, keep the rest of your makeup subtle. Try a soft eye with a pop of color on the cheeks, and let your lips be the star. 
Here Are 15 Vampy Lipsticks That We Love For Fall
Photo Credit: www.target.com
This budget-friendly brown shade has a satin finish and is the perfect shade for the office or a happy hour after work. 
Photo Credit: www.narscosmetics.com
Dominatrix is a rich matte brown that screams fall. Wear it alone or with a darker lip liner for extra drama. 
Photo Credit: www.mentedcosmetics.com
This shade from Mented brings the drama in the form of dark chocolate. The semi-matte formula makes it easy to apply and blend while keeping your lips hydrated for long-lasting wear. 
Photo Credit: doseofcolors.com
Chocolate Wasted is a shade that is meant to be worn with confidence. This dark chocolate liquid lipstick dries down to a matte finish without leaving your lips feeling parched. 
Photo Credit: fashionfair.com
Wearing Fashion Fair's Midnight Mocha lets everyone know that you did not come to play this fall. The iconic satin formula from FF is buildable and can be paired with a gloss or worn alone. 
Photo Credit: www.ulta.com
This shade is wine with a hint of chocolate. What could be better than that? In addition, the matte finish wears all day comfortably without feathering. 
Photo Credit: www.patmcgrath.com
You'll feel luxurious wearing this deep burgundy shade from Mother Pat. The MatteTrance lipstick is intensely pigmented and made to last all day. 
Photo Credit: www.ulta.com
Bold is an understatement with the Milani Sangria Statement Lipstick. A cross between berry and purple, this flattering shade looks good on the lightest to the darkest skin tones.
In addition, the price is budget-friendly, so that you can stock up on this shade!
Photo Credit: Huda Beauty
A deep aubergine lip color with a matte finish, Huda Beauty delivers a stunning shade for fall. Try this as an ombre look with a cherry lip liner for extra drama. 
Photo Credit: www.elfcosmetics.com
You'll up the vamp for sure in this deep black/purple shade from E.L.F. The Liquid Matte goes on smooth and dries down to a soft matte finish. PS, this shade is a great dupe for MAC's Smoked Purple. 
Photo Credit: www.ulta.com
One of the classic black lipsticks, NYX Alien, is a soft matte that gives a cool-toned finish. This is an excellent beginner-friendly black shade and super affordable. 
Photo Credit: Sephora
This intense lip stain from Sephora is a favorite black lipstick for a reason. The cream formula dries down to a matte finish while giving intense pigment.
Photo Credit: www.maccosmetics.com
MAC Cosmetics never fails us when it comes to a vampy lip. The Retro Matte in the shade Caviar is a rich, black liquid lip that applies easily with the doe-foot applicator. As a tip, you can line your lips with this color first and then fill in the middle; this will help with the lipstick lasting longer without smudging or bleeding. 
Photo Credit: Gucci
 A luxurious, satin lipstick, the Crystal Black shade from Gucci is a take no prisoners black. It's intense but very wearable, and the satin finish allows for a comfortable feeling on the lips. 
Photo Credit: www.anastasiabeverlyhills.com
It's a must that you have a night on the town while wearing the Midnight matte lip color from ABH. This color is rich and pigmented and meant to be shown off.
What other vampy lip colors do you love in the fall? Make sure to let us know in the comments!