It's unbelievable to me that we are already back to discussing trends for autumn. I mean, didn't we just pass Memorial Day? Regardless, Fall is upon us and it's time to dive into some of the trends I'm seeing for your makeup looks. I adore the fall makeup aesthetic of vampy lips, smokey eyes and warm-toned blushes. And according to the word in the makeup streets, much of those are staying on trend for 2021.
Here's the thing that we know about trends, they come and go. But they're fun to explore and you can always take a trend and flip it into your own style. This season, different types of eye makeup and styles are having a major moment. Graphic eyeliner, bright and bold eyeshadow, and lashes out of this world are some things you can expect to see. And since it looks like we'll still be masked up this fall, playing up your eyes will be a great way to show off your makeup.
In this post, we're going to the top eye trends for fall and some ideas on how to achieve them.
GRAPHIC EYELINER- It's time to take your eyeliner skills to the next level with bright colors and bold lines. The graphic eyeliner trend reminds me of 80's makeup, neon lines drawn on areas other than your water line. Try using a glitter eyeliner, like the Fenty Flypencil to create a double crease on your eyelid. Or you can add a fun, bright neon pink on your waterline for a reverse cat eye. Graphic eyeliner has no rules, experiment with different styles and colors and have fun with it. Try it out with the Fenty Flypencil Longwear Eyeliner in the shade Lady Lagoon: Flypencil Longwear Pencil Eyeliner — Lady Lagoon $22.00
SMOKEY EYES- This fall shows off the softer side of a smokey eye. For me, a smokey eye is always in season but you can go as soft or as bold as you like. The trend right now is a softness using greys, taupe and soft browns instead of all black. Smokey eyes don't have to be black, you can do a purple, green or even a blue smokey eye using the shadow of your choice. When I want to go subtle with my smoke, I simply take a black or grey eyeliner on my top lid and smudge it out with my fingers or a dense eyeliner brush. Try the Natasha Denona Mini xenon Eyeshadow Palette to create your fall smokey eye. Natasha Denona Mini Xenon Eyeshadow Palette $29.00
ULTRA LASHES- Break out your best mascara and a pair of killer lashes this fall and get ready to stunt. For inspiration we look to the fashion icons like Naomi Campbell or even Twiggy on the runway with stacked lashes straight from the mod era. After applying your mascara, you can use a half lash on each eye and apply it to the corner of your eyes. If you want to go all out, try applying individual lashes to your bottom lid. Or you can use your mascara wand and separate your bottom lashes for a full fanned out look. Check out the Kiss Triple Push Up Lashes to get this dramatic look: Kiss Lash Couture Triple Push-Up, Teddy $6.99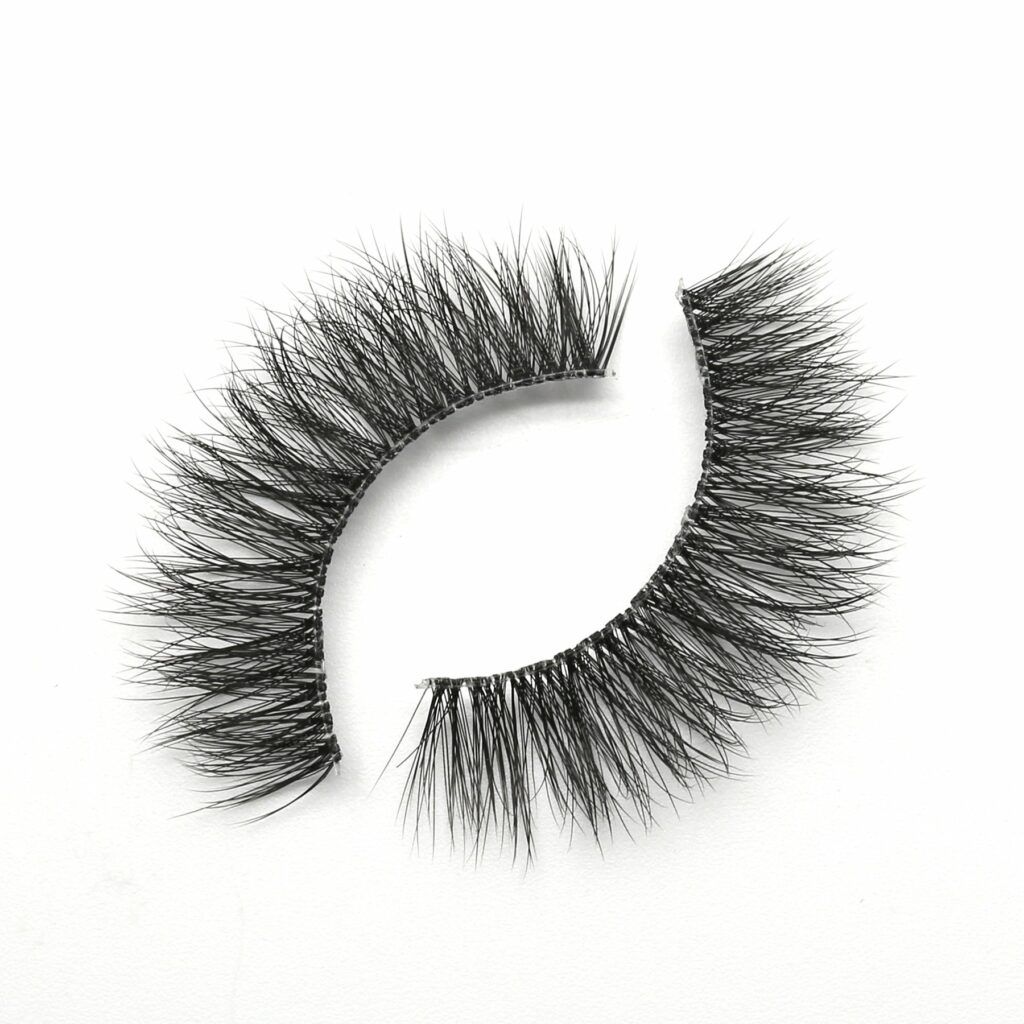 COLORFUL LIDS: Don't be alarmed, we're not wearing rainbow eyeshadow this fall (unless you want to!) The colorful eyelid trend is using one color all over the lid and letting that be the focus of your makeup look. Try an orange, indigo, or even burgundy eyeshadow all over the lid and keep your face and lips subtle.Cream eyeshadow is great for this type of look because they blend well using your fingers and you can go as heavy or light as you'd prefer. I like the MAC Pro Longwear Paint Pot, try the shade Bougie, a reddish-brown with a pearl finish. MAC Pro Longwear Paint Pot Eyeshadow $ 23.00
Regardless of what trend you decide to try this fall, remember makeup has no rules. Have fun and experiment with different colors and textures. Eye makeup is so diverse and there are many different ways you can make your eyes stand out this fall. Let us know if you'll try any of these trends or what your favorite fall makeup trend is in the comments.