Spring has officially sprung, and it's time to get those wardrobes prepped for the new season. With every new season comes new trends, and TCF is here to guide you on what statement-making plus size spring trends in for Spring 2021.
5 Statement-Making Plus Size Spring Trends
Sheer Vibes
Second-skin sheer tops are perfect for all seasons as they are a great layer piece under slip dresses, blazers, and vests. But now it's time to bare it all and rock those sheer tops with your favorite denim with a cute heel or sandals, a long necklace, and a bold handbag for the ultimate spring look. You can find sheer tops in all prints from zebra, checkered to tie-dye and abstract.
Mini Skirts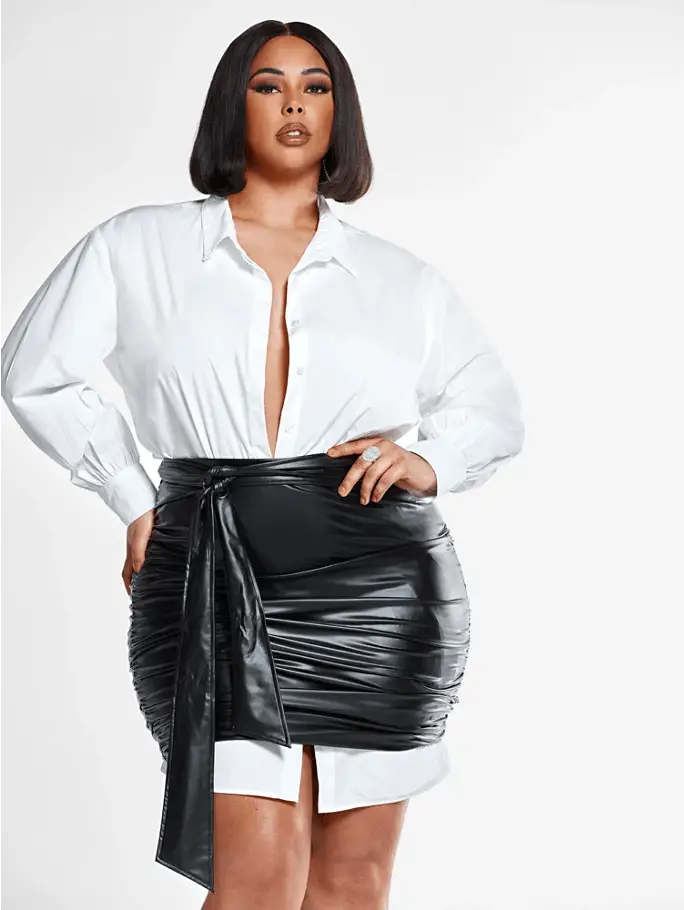 Ditch those midi and maxi length skirts ladies, it's time to show some leg in style. Whether you opt for leather, pleated or a split, the mini skirt is the way to go. You can easily dress this trend up with a lace bralette, blazer and heels or dress down with a sweatshirt, socks and sneakers.
Statement Trousers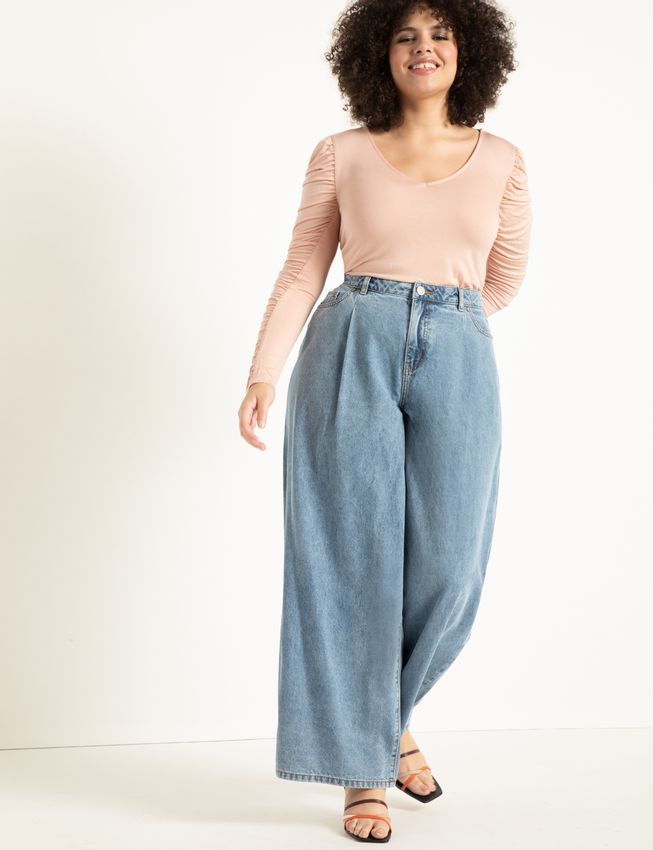 This spring is all about making a statement and sometimes you have to add a little drama to do that. Wide leg pants have been a trend in the past, but this spring it's all about the prints and sorbet colors. Your favorite retailers like Eloquii and Target have all the options.
Cut outs
During the warmer seasons, it's all always a trend to show a little more skin and this spring, we're showing skin through cut outs on the shoulder, chest and hip areas. Who knew something so simple, could add some sex appeal to an outfit?
Knit Wear
No need to ditch your knit wear for the spring. Look for close knit dresses, cardigan sets, vests and loungewear sets to stay cute and comfortable this spring.
Are you tapping into the spring trends? Luckily a few of the trends were popular during the fall and winter, just need to transition them into the new season. Want to shop for more options?
Here are some of my favorites from the above-mentioned Spring trends:
If you layered some of the pieces during the colder months, peel back the layers, show some skin and add bomb accessories. Try mixing these plus size spring trends for the ultimate look. A pair of wide-legged pants, bralette and blazer with a nice heel is the perfect Happy Hour look. 
Don't be afraid to push the envelope, that's what fashion is about!
What plus size spring trends are you excited for?
Guest Writer: Ebonie Priestley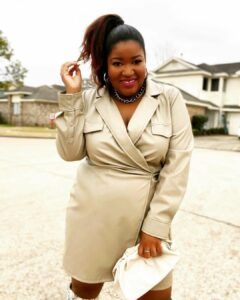 Ebonie is a plus size content creator based in Houston,Texas.
Follow her on instagram, at @FulleeFabulous