The air is changing in plus size fashion. Plus size women are more fashion conscious and confident than ever and we are demanding stereotypes in the fashion industry are torn down. That notion of us only wanting moo-moos, all black everything, arms covered at all time and no stripes ever is going away and designers understand that we want to be just as fashionable as smaller ladies. We are breaking all of the rules of what plus size fashion should look like and I'm finally starting to see more and more rule breaking trends in our sizes.
Will you dare to break the rules, do your own thing and not give a s*** what anyone has to say?
If you're looking for a new trend to try or a new bold style to test out we've got some of the emerging trends for you to start with for Spring.
Break Rules This Spring in These Plus Size Fashion Trends
WHY DON'T YOU TRY A…
A Crop Top

Sophia Floral Crop Top from Fashion to Figure
Bikini or a Fatkini (as it's affectionately called)
Tutu
Romper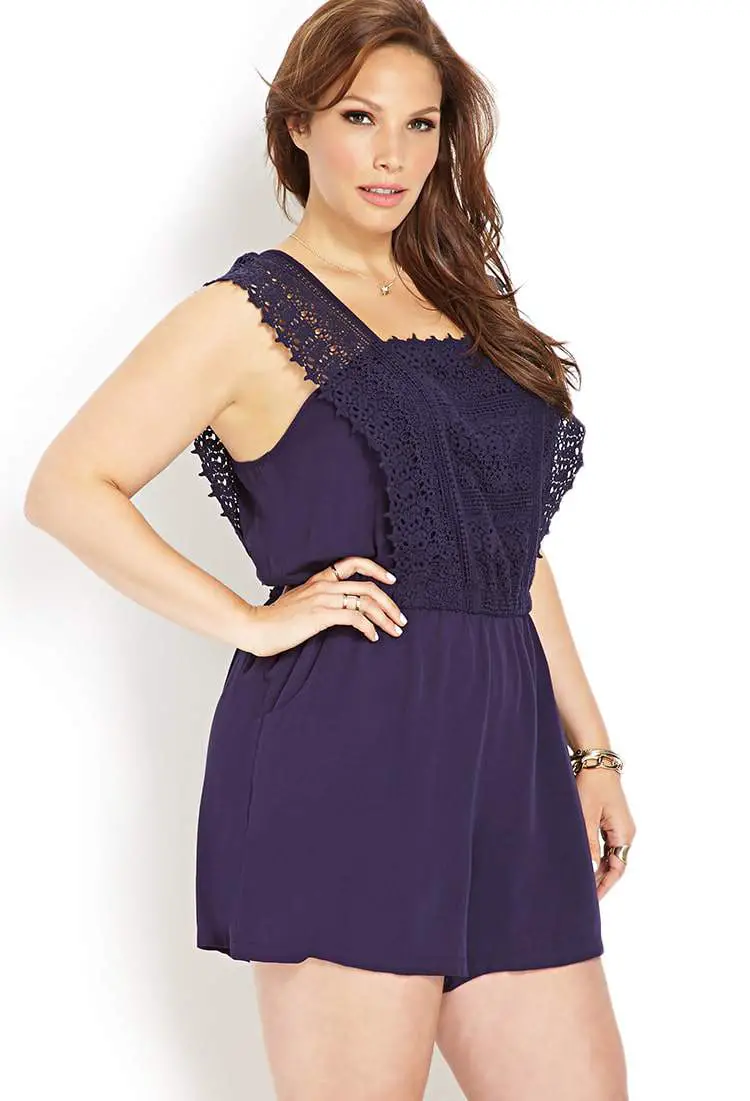 Free Spirit Crocheted Romper from Forever 21
Short Shorts

Denim Short with Crochet Lace from ASOS Curve
Cut-out Dress

Marla Mesh Insert Dress from Monif C
Who says you have to hold back? While we are tackling plus size spring trends this week, make sure you check out my latest YouTube video about a few of our favorite spring trends!
As we are pushing ourselves out of our own comfort levels and exploring new trends and silhouettes to play in, we invite you to do the same! I mean… for some of us, wearing fitted pieces of clothing is a new venture. I mean who knows what personal style breakthroughs you will have this year? We are all for this over here!
Even if these are not your style, we dare you to step out of your comfort zone into a new shape or silhouette that you may not have played in! You never know! Before you say, "oh, she looks good in that, but it would never loo good on me," catch your words and ask yourself, when have I tried THAT? If you never have, then you may not ever know what you are missing here! It could be like Aladdin… A WHOLE NEW WORLLLDDDD!
IJS.
You never know!
So which one of these trends are you looking to embracing this spring? We obviously want to know!