Clay masks are a popular and effective treatment for your skin. Most clay masks contain kaolin, which is a finely milled clay that has been used for centuries for skincare, toothpaste and even deodorant. Also known as rose clay, kaolin is rich in silica and because it is so mild, it makes an ideal ingredient in your skincare routine.
Kaolin clay draws out sebum from the skin, removes toxins and impurities from the pores, and excess oil and dirt without causing irritation. Kaolin clay works well with all skin types including oily, acne prone skin.
The properties in kaolin help fight acne, exfoliate gently without causing irritation and minimizes the appearance of pores. While it does exfoliate, it will do so without causing inflammation or redness because the clay is so fine.
Besides a clay mask, you can incorporate kaolin clay into your skincare routine through toners, cleansers and exfoliators.
8 products containing kaolin clay to step up your cleansing game.
Photo Credit: www.theinkeylist.com
Deep cleansing face mask using high grade clay, great for blemish prone skin, draws out impurities without irritation.
Photo Credit: versedskin.com
This Red Kaolin Clay gently exfoliates dull skin while turmeric helps brighten skin tone.
A mini spa treatment that you wear for 10-15 minutes after you'll see and feel the difference of noticeably brighter and softer skin.
Photo Credit: www.ulta.com
This is a medicated mask with sulfur and kaolin clay and bentonite to treat acne breakouts and blemishes and cleanse clogged pores. Aloe vera soothes and hydrates the skin.
Use 2-3 times a week, after cleaning, apply a thin layer of clay and rinse after 5-10 minutes.
Photo Credit: www.ulta.com
A prebiotic cleanser that detoxifies and balances oily skin. Using both kaolin and charcoal, this cleanser minimizes the appearance of pores and clears impurities. Best for oily skin, and skin concerns such as dullness and uneven texture.
Photo Credit: www.ulta.com
Bliss describes this cleanser as a "straight from the spa" microdermabrasion scrub that uses mild exfoliation to remove dead skin cells while reducing the look of pores, leaving skin clean, healthy and smooth.
Besides kaolin clay, this scrub also has jojoba, lavender, and chamomile extract which hydrate and calm irritated skin.
Photo Credit: www.ulta.com
Conditioning and mattifying facial wash for oily skin. Dermatologist tested, this cleanser removes excess oil, the kaolin clay removes pore clogging dirt and PHA is an exfoliant and humectant
Photo Credit: www.ulta.com
The Good Molecules cleansing bar combines super ingredients like kaolin clay, and cocoa powder to gently exfoliate, balance sebum and soothe inflammation and redness.
Salicylic acid and tea tree oil help clarify and prevent blemishes. This bar is suitable for all skin types including sensitive skin.
Photo Credit: www.paulaschoice.com
Formulated with three different clays including kaolin, this mask absorbs excess oil, minimizes the look of pores, while helping to prevent future breakouts. The clay controls shine and willowherb and green tea calm redness.
As with any ingredient in your skincare, you want to make sure you aren't overusing the product. If you have dry skin, using kaolin clay more than a couple times a week can cause excess dryness.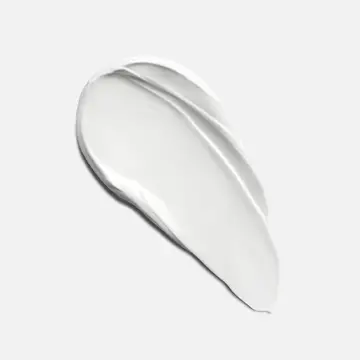 Try using it once a week to see how your skin reacts. If you're using one of the facial masks mentioned above, leave the mask on for no more than 10-15 minutes at a time and rinse with warm water.
If you've used kaolin before in your skincare, let us know in the comments how it worked for you and what product you used.
If you're new to kaolin or clay masks, leave a comment and let us know if you'll be trying it based on our suggestions.
Here's to healthy and happy skin!