If there's one thing that we know, it's that the beauty community is THRIVING! Whether on YouTube, Instagram or TikTok; there is no shortage of dope beauty content creators. However, as many fly beauty content creators that there are; often time our Black plus size content creators can get lost in the shuffle.
So when our Editor in Chief, Marie Denee put out a call on twitter for plus size Black content creators; we were excited when you all responded!
Hey! Im looking for all Black plus size Beauty Bloggers/YouTubers!

Can you drop your links?
Tag them?
Share?

— TheCurvyFashionista (@MarieDenee) June 14, 2020
We have to pull our beauty inspiration and get our tutorials from someone… right? We've already rounded up 40+ Black Indie designers, 25+ women of color pioneers in the plus size fashion space, and now? We have to include our beauty girls!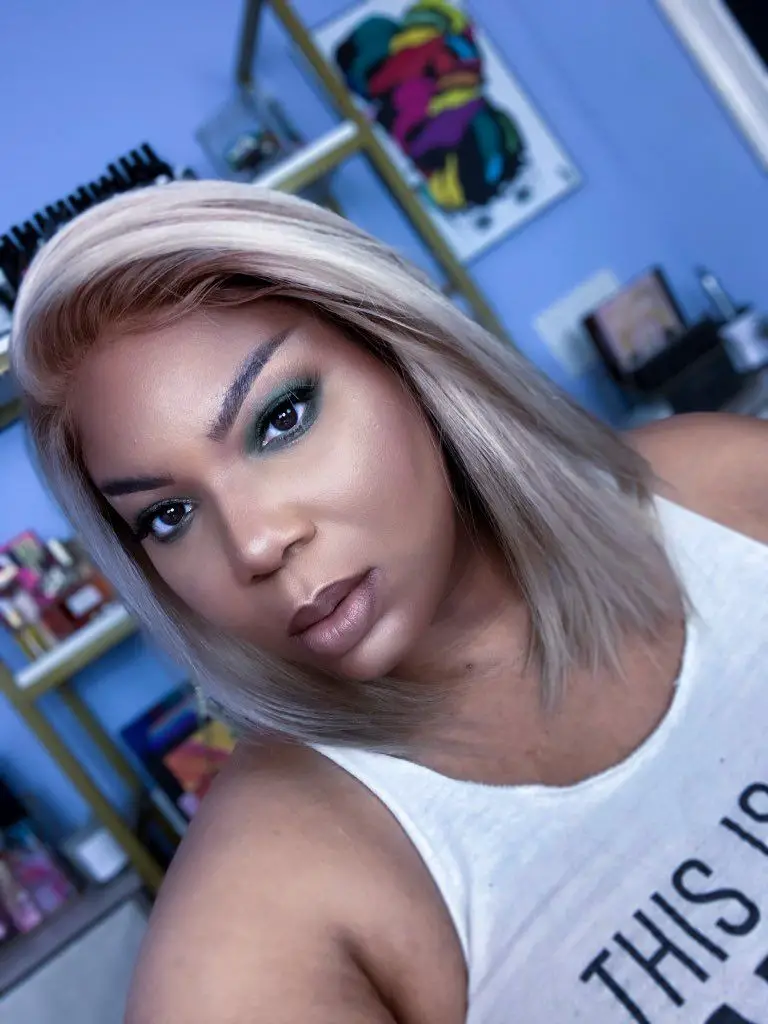 Well, as expected, you all did not fail to deliver. While there are many dope content creators tagged, today we'll be sharing 15 out of the hundreds of amazing creators that were mentioned…
Check it out!
15 Black Plus Size Beauty Content Creators to Know!
Photo Credit: www.instagram.com
If fun, animated, story-telling reviews are what you're into; you've got to checkout Faye in the City! Instagram: @iammissfaye.
Photo Credit: www.youtube.com
Victoria gives us fashion, hair and face. From easy every day looks to super glam, you can get it all on her Instagram and Youtube. Follow her here: https://www.instagram.com/p/CJtkU7Vlp4y/
Photo Credit: www.youtube.com
Just like her namesake, StartingSomethingBeautiful is doing just that while she takes us on her journey of exploring beauty in all it's facets. Instagram: @thesaramiles.
Photo Credit: www.youtube.com
Bree is a breath of fresh air, bringing a refreshing simplicity to her tutorials. Check her out by clicking below and also on Instagram: shoppsluxe
Photo Credit: www.instagram.com
Taj Reed is a personal fav of mine! I stumbled across her on TikTok and have been enamored with her her art ever since. You can also follow her on Instagram at: https://www.instagram.com/donidarkowitz/
Photo Credit: www.youtube.com
Moose aka Musilimah is an absolute powerhouse when it comes to the world of beauty! If you love avant garde looks and theatrics, she is a MUST to checkout! Instagram: @mooseluvsu.
Photo Credit: https://www.instagram.com/p/COgAYN3F-Gz/
If your'e a beginner or looking to step up your makeup game, Dee aka Glamazon1026 has you covered. Her 1-2-3 eyeshadow series on Instagram is full of beginner friendly tutorials. Check her out here: Instagram: Glamazon1026
Photo Credit: www.instagram.com
Christian is a Minneapolis based beauty content creator as her bio highlights! She is giving us beauty, fashion and lessons in body positive behaviors on her social media channels! Instagram: @christiansismone.
Photo Credit: www.youtube.com
Indis Beauty is bringing us curves, beauty and fashion with all the spice & soul of an Afro-Latina! You can find her on Instagram: @indisbeauty.
Photo Credit: www.youtube.com
The Pisces Finest a.k.a Makayla is out here serving us flawless frontals, laying and slaying our edges too! Be sure to watch more to see it in action! Instagram: @thepiscesfinest.
Photo Credit: www.youtube.com
SweetHime aka Aaliyah is the epitome of sweetness! I mean just look at this smile, and while you do that checkout her Youtube Channel below! Instagram: @sweethime.
Photo Credit: www.youtube.com
Kayla Boyd gives us a little bit of everything on her YouTube Channel and she does it so effortlessly too! Instagram: @Kaylaschaos.
Photo Credit: www.youtube.com
Britt immediately gives me good vibes and I love that she is here to help our deeper melanin sisters to navigate the beauty world! Instagram: @brittsmiley.
Photo Credit: www.youtube.com
Kira J Rose gives us curvy fashion inspiration while serving a flawless face. Her Youtube and Instagram shows her hauls and the latest in luxury curvy fashion. Instagram: Kirajaggerrose
Photo Credit: www.youtube.com
Aysia serves face and body with hauls and makeup reviews. Watching her is like having a conversation with your bestie. Check out her Instagram: callmeaysiab
We hope you guys are just as impressed with this roundup of talented beauty creators as we were… and there are so many more that we did not include, here.
When it comes to Black plus size beauty content creators, especially the plus ones, what is it that you look for from them? Is it their style? Their knowledge? Or even their sense of humor? Or is it really about how you feel you can do something, after watching them?
Did we miss YOUR fave? Drop their names and links below, so that we can follow and show them love!
To show your support, be sure to follow, subscribe and share their content AND be sure to share this article too!