Have you been tuning in to our FB Live Series, Speaking of Curves! All about showing support and love to various plus size designers, influencers, and business owners to know. Listen, we are on a roll! Have you ever heard of Opera Soul music? Today's guest is a singer, songwriter, and classically trained opera singer, Madelyn Brene!
We are in for a treat! Especially if you appreciate music and its many facets. Madelyn brings quite a few gems to the table!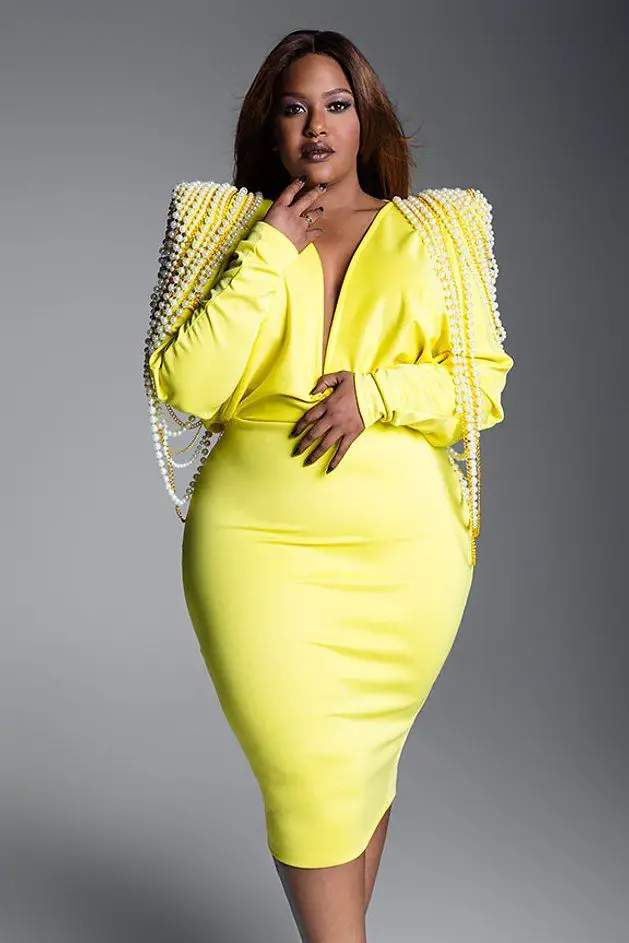 You see, this powerhouse is known for her "smooth soprano vocals steeped in a melodic, soulful sound." Classically trained in opera at Southern Methodist University, Madelyn Brene was raised in Dallas, Texas, and has spent the last 20+ years honing her craft that spans theater, songwriting, and the plus size community!
Not only that, she is also a member of the Grammy Recording Academy! I mean… get.it.sis.
In our latest interview on Speaking of Curves, we introduce to you the woman who beautifully blends Opera and R&B soul to create a sound that is all hers!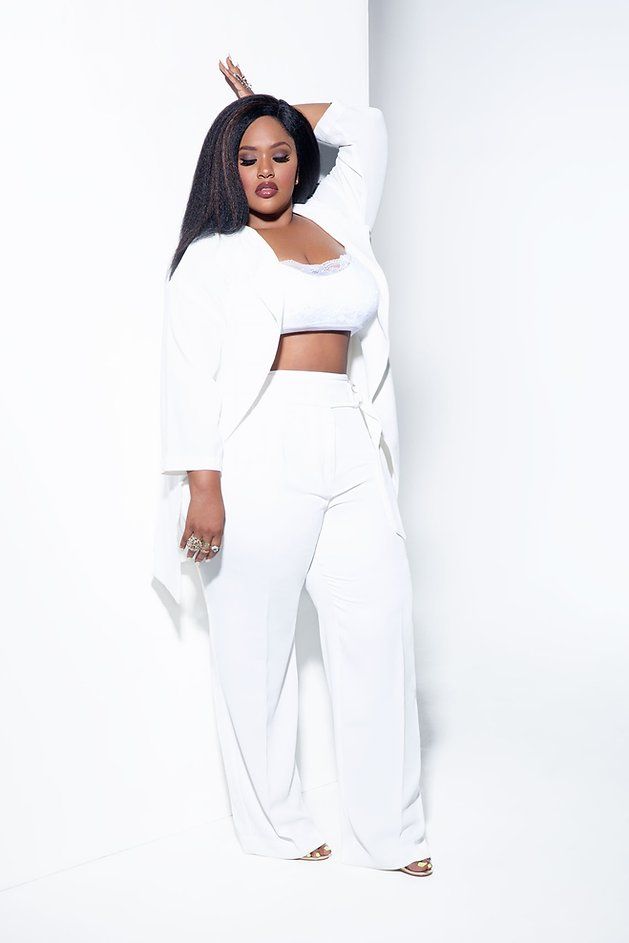 This series is all about how we can support the various brands and influencers in the plus size space and Madelyn is one we need to support!
So, if you missed the live, make sure to pull up a seat to get to know a little bit more about Madelyn Brene!
The Opera Soul Singer to KNOW, Madelyn Brene
Did you watch the full interview? Did you catch her hitting those notes at the end?
Honey! I got goosebumps and was soooo geeked. I had to coax it out of her… putting her on the spot!
While she did not mention this in the live, Madelyn has a serious resume. She's been a featured vocalist for the likes of Michelle Williams, Kenny Latimore, Tony Award winner Karen Ziemba, Jennifer Holiday and so many more!
When we spoke of Broadway and theater, Madelyn referenced this as her home and where she learned how to perfect her craft. She has performed in shows such as Ragtime, Harriet Jacob and Aint Misbehavin'.
https://www.instagram.com/p/B__A7YYnPu4/
Madelyn also performed as the "2nd Lady" in Mozart's DieZauberflote at the Almafi Coast Music Festival in Naples, Italy! Impressive right?!
And she is not done there. Nope. Madelyn is also a businesswoman and influencer. She teaches and coaches musically as the CEO and founder of the Brene Brand Vocal Studio!
https://www.instagram.com/p/B6cM9_ynz1g/
And for those of you are have been wanting a more intimate setting on learning how to gain confidence, build your social media presence, or styling tips, she has classes for this!
Details below!
Learn more and support her ventures at MadelynBrene.com!!
Because I love you, I wanted to share that video she references of mixing Opera and R&B together. "Habanera" Live. These notes?! WOW.
https://youtu.be/aR9TL_3ENTY
Make sure you also follow her at @MadelynBrene on Instagram!!
So, listen. Our Speaking of Curves series has been on a roll! We've interviewed Gwen DeVoe, Erica Watson, Liris Crosse, Timothy Snell, See Rose Go, Secondhand Curves, Chante Burkett, Honey's Child Boutique, Chic & Curvy, Christian Omeshun, Haute & Co Bridal, and Z by Zevarra! Among quite a few others!
You can catch Speaking of Curves LIVE on our FB page, Tuesdays and Thursdays, at 12pm EST.
We will continue this series as there are quite a few businesses and brands that you can support and shop.
In the plus size fashion space, indie business owners are the backbone of our community. These brands, designers, and businesses challenge status quo and push the envelope.
We are all feeling the shift and many of these businesses are pivoting to stay afloat.
If you are an indie designer, store owner, influencer who would love to be featured, book your spot here!