Happy Friday!! Today, we're bringing you another of our 20 breakout plus size bloggers of 2014!! Last week, you got to meet Chante of Everything and Curvy and Chic, and today, I'm so excited to bring you blogger Georgette of Grown and Curvy Woman!
Georgette takes her colorful classic style in a modern and fun direction and helps show that style has no age. She celebrated a birthday this week, so don't forget to stop by her blog and show her some birthday love! Georgette is a plus size blogger YOU NEED TO KNOW!!!
Meet Plus Size Style Blogger, Georgette of Grown and Curvy Woman
Blog: www.grownandcurvywoman.com
Height: 5'7
Age: 43
Location: Philadelphia, PA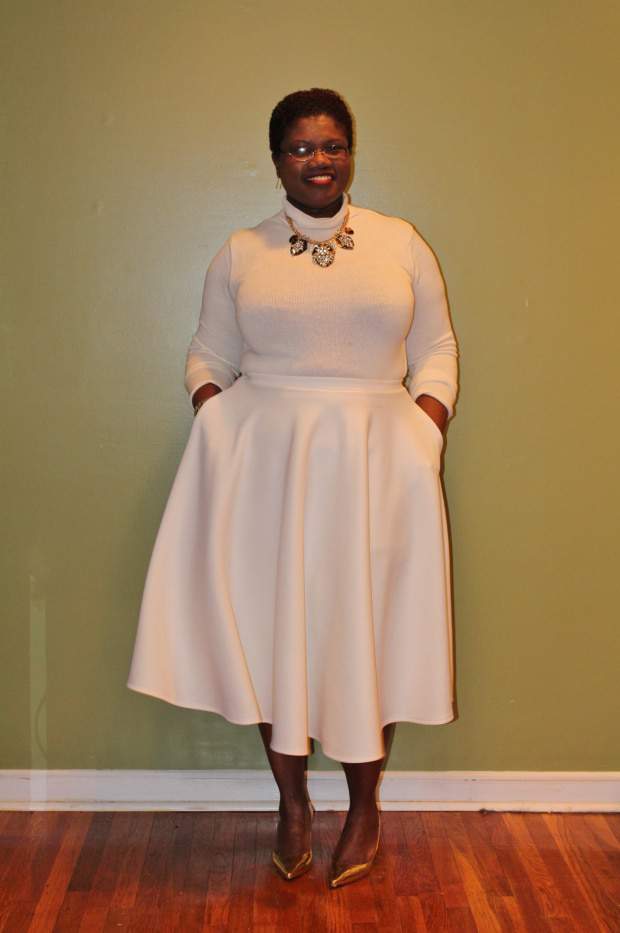 What made you want to become a fashion blogger?
I decided to start a blog after I stopped hating my body and learned to accept it. Back in 2011, I became very ill and required major surgery. During the 8 weeks I spent at home recovering, the amount of love and support I received from my family and friends made me question why I didn't love myself. Their love catapulted me into changing the way I saw myself. Also, blogs such as GabiFresh and The Curvy Fashionista inspired me to start a blog for women 40+ to show them that style has no age or size!
What are the challenges, if any, you face in being plus-size?
One of my challenges I face as a plus size woman over 40 is the belief that when you hit a certain age, your sense of style suddenly disappears. Some retailers and brands hold this belief and sometimes we can be ignored because of this. It can be frustrating when clothing geared toward the over 40 plus woman is outdated and not on trend.
What's your favorite thing about being plus-size?
The thing I enjoy about being plus size is shattering all kinds of negative stereotypes of what plus size women should look like. I love thumbing my nose to "fashion rules" and wear clothing that makes me feel good.
What's your favorite thing about being a blogger?
The best thing about being a blogger is receiving feedback from readers who have allowed me to inspire them. It really makes my day when I receive a comment or email from a reader who expresses how good accepting their body feels.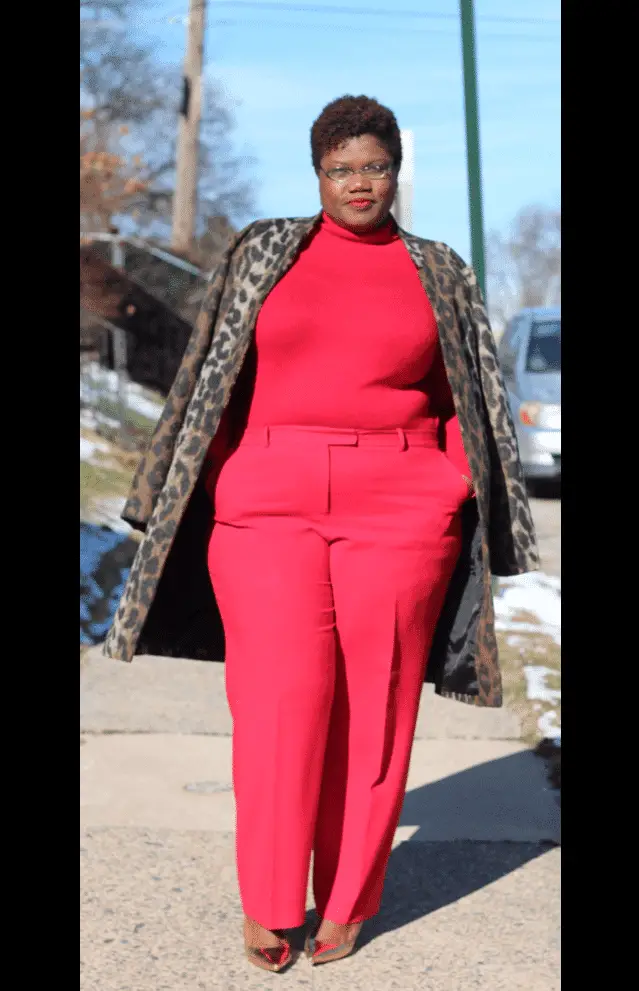 Who/what are your favorite designers/brands?
I love Eloquii, Old Navy, Gap, Simply Be, Talbots Woman, EShakti and ASOS Curve.
Describe your personal style.
My style is classic with some trends thrown in. I love color so I am a huge fan of color blocking.
Any bloggers currently on your radar?
Currently I'm loving Cloud 14+, Style It, Personal Bravery, The Je Ne Sais Quoi & La Pecosa Preciosa.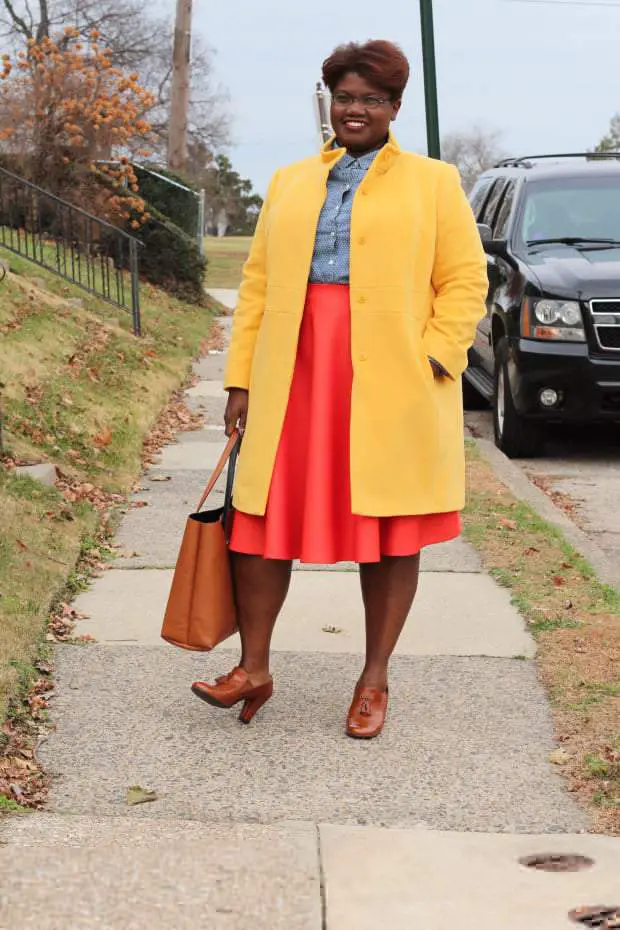 Anything else you want The Curvy Fashionista's readers to know?
"Everyday is a fashion show and the world is your runway!" -Anonymous
Do you dig her style? Which look is your fave? Let's talk about it below!!
Want to be featured?
Make sure you fill out your deets here,
so that we can feature you!
Looking for more plus size blogger style inspiration?
Make sure you check out all of the other plus size blogger spotlights!
Aaronica
One dope woman/mom/wife/entrepreneur learning to conquer the world one cute outfit at a time.