Marie's Note: When it comes to our girls, there are always certain gripes concerns or frustrations attached to finding the right bra. I have always wanted to talk about our shape and how this is JUST as important to finding the right bra as is knowing our bra size! SO when Kate from The Bra Guide hit me up to fashion a post, I leaped at her offer to do a guest post to talk about it!
If you'd describe your boobs as either big or small, you're missing something! There are 4 main factors you should consider when it comes to your breast shape. Find your perfect bra is all about understanding the shape of your breasts. Sure it might be fun to be able to describe your boobs in detail, but this information is especially practical when it comes to finding your perfect bra fit.
Did you know that there are literally dozens of boob shapes?
1. Top or bottom?
The first thing you want to consider is breast fullness. Some ladies are fuller on top, and some are fuller on bottom. Some have even fullness, meaning their breasts are equally full on top and on bottom. What you have to do to determine where you're fullest is look at the placement of your nipple. If most of your breast tissue is below your nipple, your breasts are full on bottom. If most of your breast tissue sits above your nipple, your breasts are — you guessed it — full on top!
Another way of figuring out fullness is bending over forward when you're not wearing a bra. If your nipples are pointing directly towards the floor, your fullness is even. If your nipples are sitting on the front part of your breasts, you're full on bottom (since most of your breast tissue is sitting below your nipples). If you're full on top, your nipples will be sitting on the lower portion of your boobs when bending over.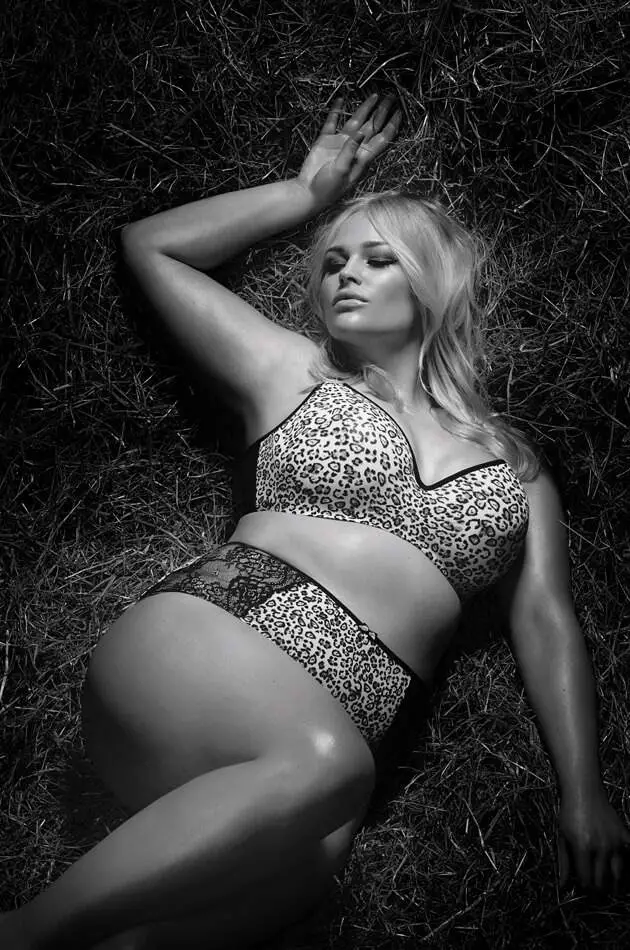 How does this factor affect our bras? Those with top fullness might run into the quadriboob problem, where the cups dig into your breast tissue and give the impression of having two pairs of boobs. If this is you, go for full-coverage bras!
On the other hand, if you have bottom fullness, your breasts might not fill the whole cup if you're wearing a poor-fitting bra. Avoid bras that are cropped on top such as balconette bras.
2. How shallow are you?
In this case, it's not a bad thing! Shallow breasts are spread out closer to the chest and don't pop out. The opposite of this is having projected breasts, which are "projected" to the front and point away from your body. Determining if you have shallow or projected breasts is easy peasy. Take a look and you'll know!
If you have projected breasts, chances are you won't run into many bra fit issues. However, it's those with shallow breasts that find it really hard to find a bra that fits. I even wrote a full guide to shallow breasts which I recommend you take a look at if this is your shape.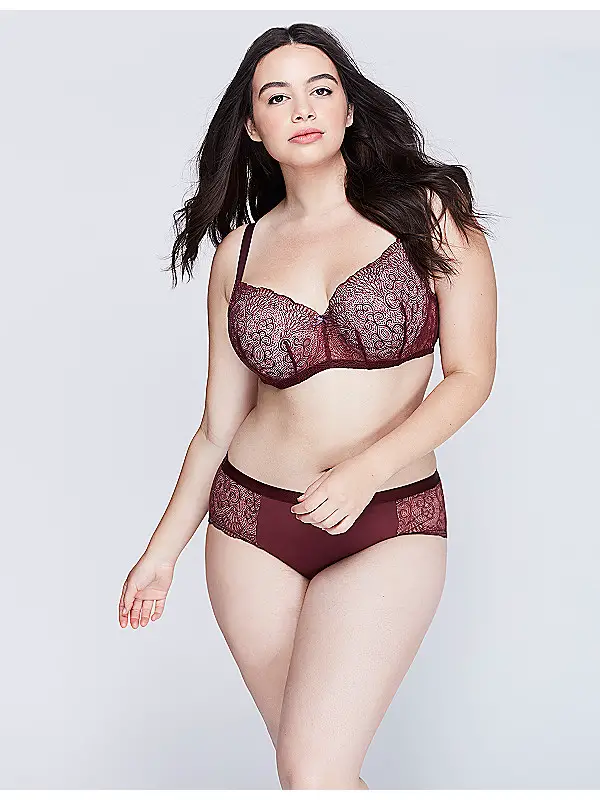 To keep it short, the main fit problem for shallow breasts is that your breast tissue doesn't fill out the whole cup, leaving a gap. The solution? A well-fitting balconette bra with no horizontal seams might do the trick for most, but it won't work for everyone.
3. What's your root width?
Before you take out your calculator, let me tell you that there's no math involved here. The "root" in this case is the root of your breasts, or where your breasts start on the torso. In terms of bra fit, the root width of your breasts is directly related to your bra's underwire. If you have narrow roots, you'll need a smaller underwire. If you have wide roots, you'll need a bigger underwire.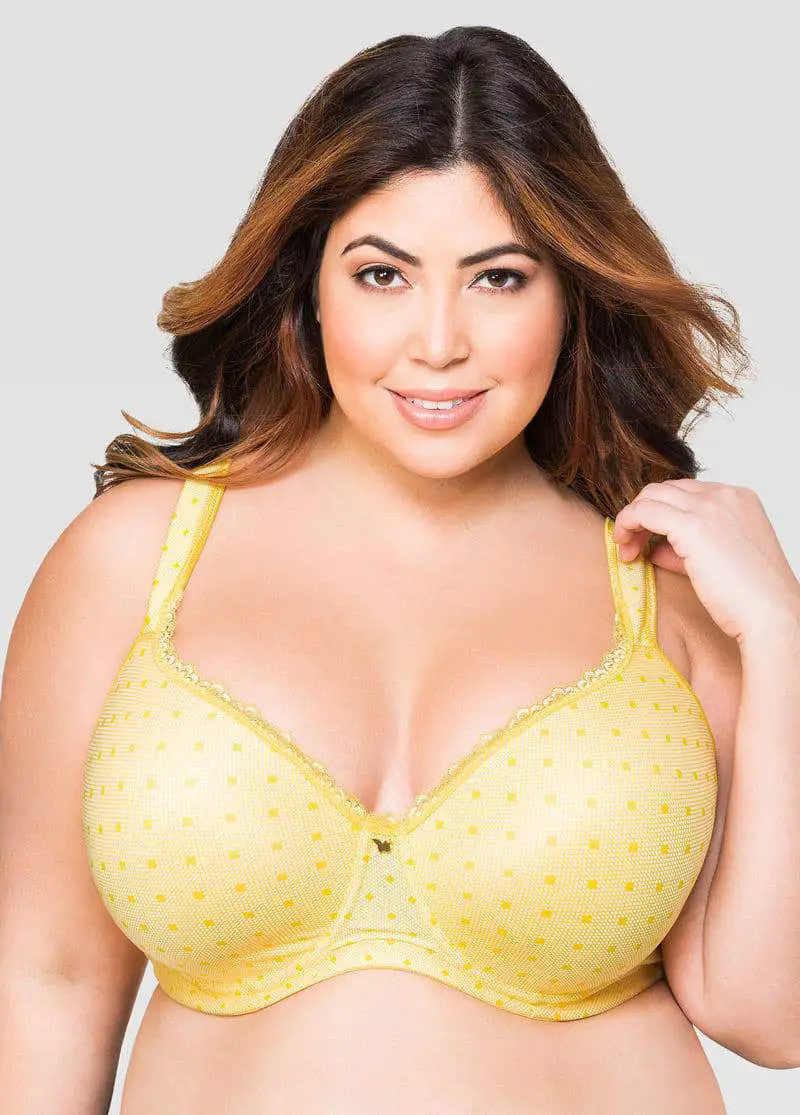 It may seem like common sense, but I've experienced underwire-related problems with women of all sizes. If you feel like your underwires are poking your armpits or uncomfortable in any way, you might want to consider trying on bras with different underwire sizes. Underwire size varies depending on the brand and model, so trying on as many bras as possible is the best way to ensure a proper underwire fit.
4. How close are your boobs?
I saved the simplest factor for last! Breast separation refers to the gap (or lack of gap) between your two breasts. If your breasts are touching and there's no gap, you have what we call close-set (or even touching) breasts. If there's a big gap between your boobs, you have wide-set breasts. Easy, right?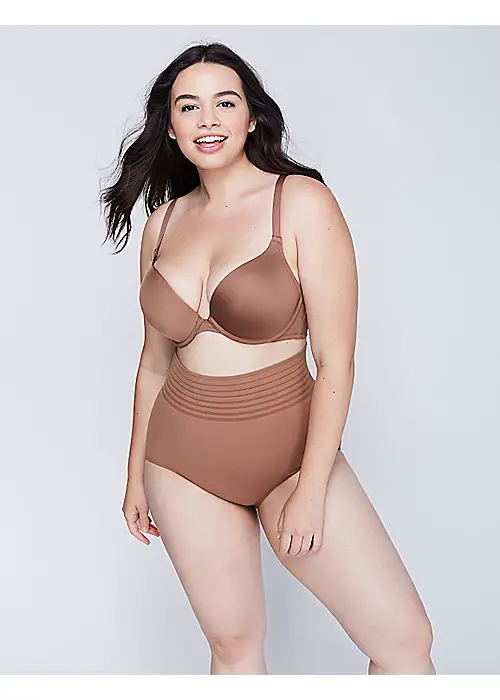 It's also generally easy to find the right bra for both of these breast types. For touching breasts, look for bras with a small gore (middle part). Plunge bras are very likely to fit you well, since the gore is extra small. Just make sure that the gore is touching your chest without being projected to the front. If you have wide-set breasts, you'll simply have to look for bras that have a wide gore.
Generally, you should be able to tell if a bra will fit your close-set or wide-set breasts based simply on looking at the bra, and particularly the gore (or center part).
Need a visual? here you go, a handy guide thanks to SheKnows.com!

I hope this walkthrough helped you better determine your breast shape, which is crucial for finding a bra that fits you correctly.
Remember that there are many boob shapes out there!
The same bra will fit most women differently. Whether you're full on top, shallow, or have wide roots, I hope that using the tips above will steer you in the right direction.
What shape are you??
About Our Guest Blogger: Hello everyone! I'm Kate Brooks, professional bra fitter and Editor-In-Chief of The Bra Guide. I'm all about body positivity, love yoga, and make a mean veggie lasagna!