We are in the throes of Plus Swim Week, talking all about plus size swimwear options, especially as the weather is heating up!! Let's talk about sexy plus size two-piece swimwear, shall we?!
Remember when our swimsuits were similar to ugly 70s wallpaper? Super frumpy, and made with minimal effort and consideration to plus size bodies?
Thankfully, that has changed! We now have options of sexy silhouettes, fun prints, bold colors and stylish plus size two-piece swimwear all around.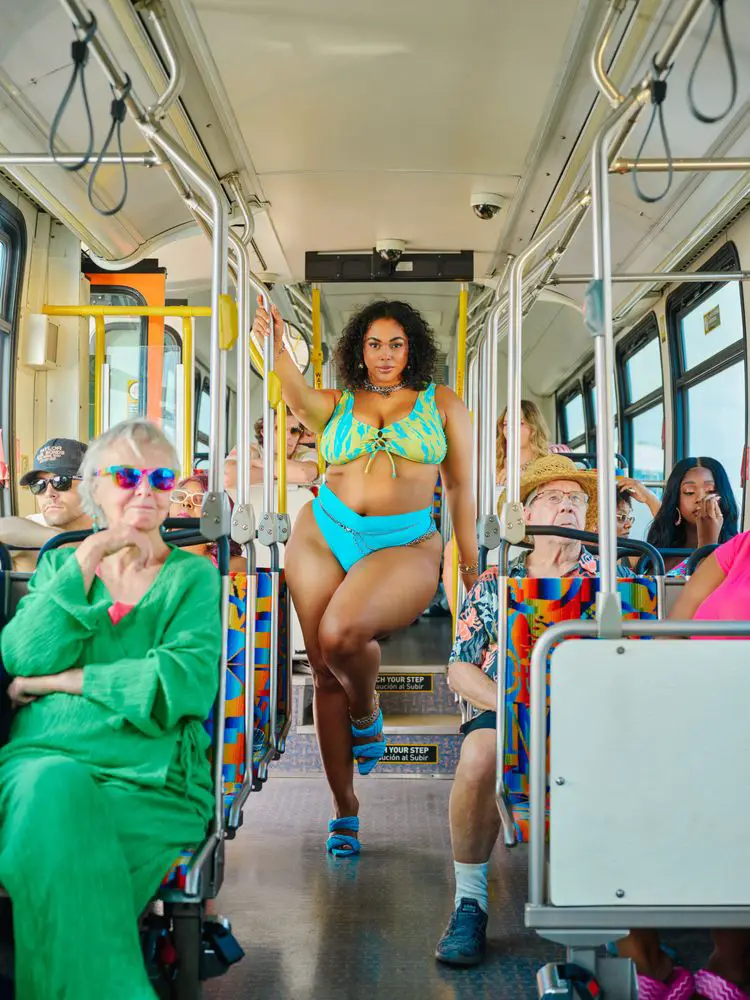 One thing I love, is us having as many plus size swim options as our smaller counterparts.
Sexy Plus Size Two Piece Swimwear
If you know anything about us at TCF, we are always about showing off your beautiful curvy body and breaking every single "fashion rule" while doing it. I feel like it's personally my job to scream from the rooftops whenever I get a chance to tell fellow plus size ladies to wear that bold dress, wear that bright color, wear that crop top and do whatever makes your feel beautiful.
This is the body you have right now, why not love it loudly in beautiful fun fashion?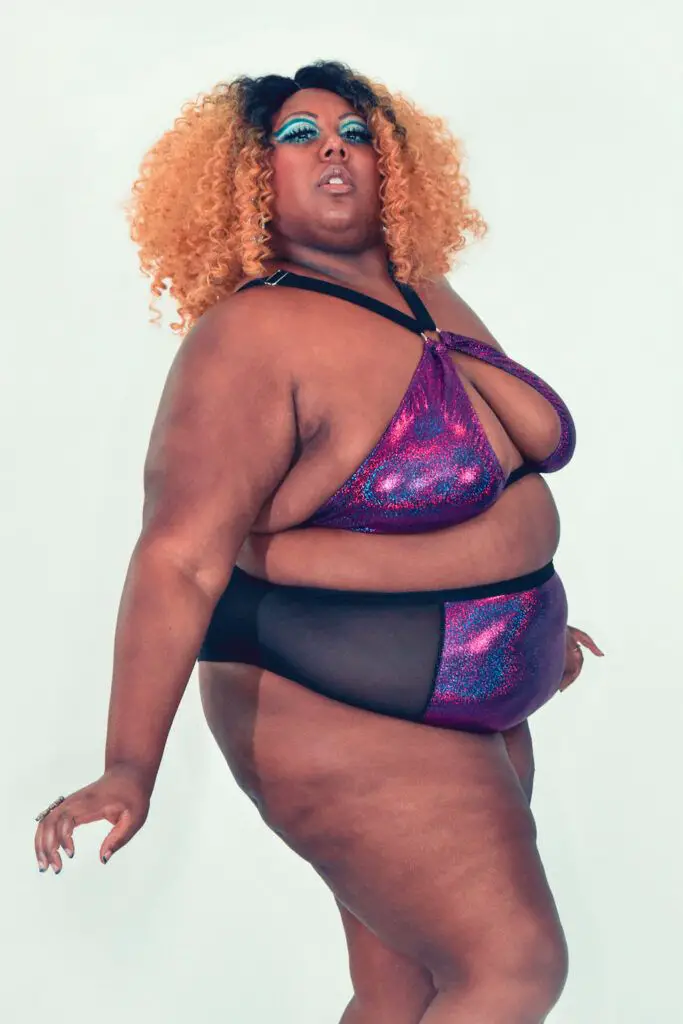 Tips for Finding the RIGHT Sexy Plus Size Two Piece Swimwear for YOU
Below, we've rounded up our FAVE sexy plus size two piece swimsuits, BUT before we get to the fiery sexy options, I wanted to share a few of my best tips with you when looking for plus size sexy swimsuits!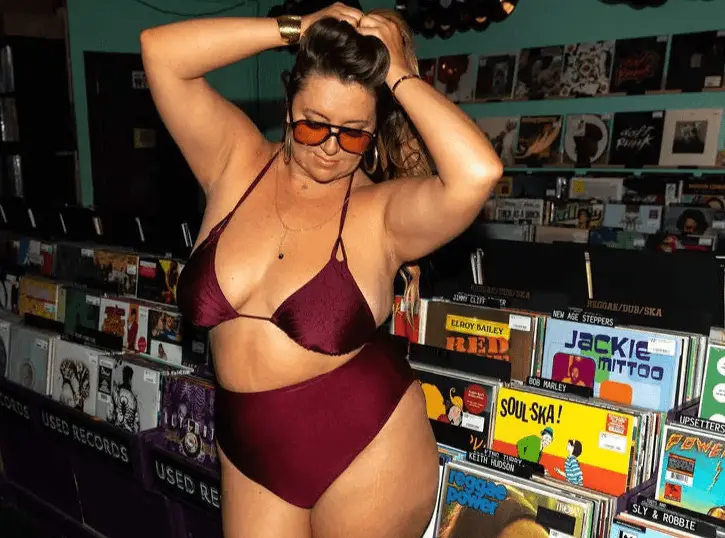 Give Indie Brands a CHANCE! Babe, I love corporate plus size brands a LOT (truly), and I've also found people often don't know about plus size indie swimwear brands. When looking for the most TRENDY and SEXY plus size swimsuits, be sure to check out the smaller brands!
Hang out in your swimsuit inside! If you're a little nervous about wearing your sexy plus size two piece swimsuit out to the pool or beach, start by wearing it at your house! Get a mini pool and invite some of you besties over for drinks and wear it!
Try different styles! At the end of the day, YOU decide what sexy is for YOU! If you're looking for your first sexy plus size two piece swimsuit – try different cuts and styles! Try underwire and no underwire! See how YOU feel!
FOLLOW plus size models and bloggers on social media: Bestie, it is SO SO SO important to fill your Instagram and TikTok feed with body diversity, and especially see images of bodies that look like yours!

15 Plus Size Two-Piece Swimwear Finds That We LOVE!
Let's do some window shopping for 15 eye-catching plus size two-piece swimwear.
Let's be confident and bold in our plus size two-piece swimsuits this summer!
Society tends to police our bodies on what's acceptable for us to wear. Whenever we break their rules we are seen as risk-takers and daring because we want to loudly celebrate ourselves.
Swimwear is the perfect way to highlight how much you're in love with your body. I know sometimes we hesitant because of the stares we may receive or just how our own insecurities are loud and wrong.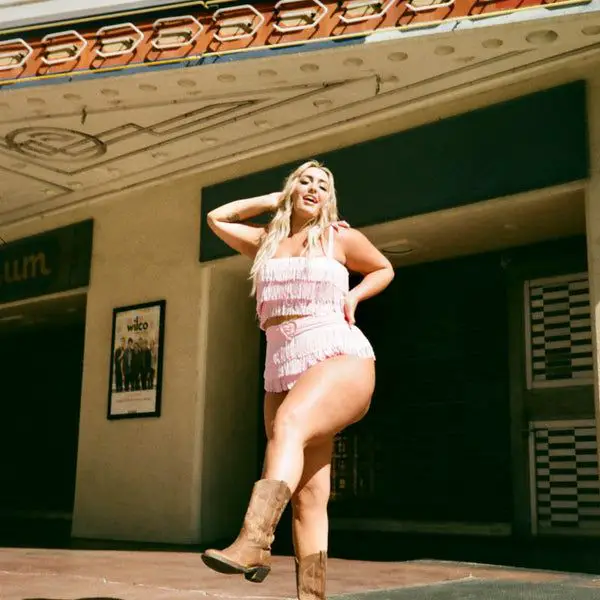 Can you make us a promise?
Maybe? It is an easy one…
When you purchase a two-piece swimsuit that stands out and you can't stop thinking about… wear it around the house! Take it sunbathing and wear it with that dramatic robe you've been craving to wear.
Have the audacity to show off your beautiful body!
Let's discuss. Did you see any swimsuits that you love? Will you be wearing a two-piece this summer? I know I will be letting my skin and tummy kiss the sun. I can't wait to hear from y'all!