Disclosure: Thank you Macys for sponsoring this post!
This is a paid endorsement. All opinions are my own and were not directed by Macys.
Girl… so, it has been a start to a chilly winter and over here in Atlanta, I have had to step up my cold weather fits, just a bit… However, as we get ready for family events, holiday parties, and celebrating with friends, there are more than a few plus size options to play with! I was invited by Macy's to pick out a few things that celebrate the holidays and share them with you, featuring a few of our favorite trends for holiday outfits!
Now, I will have to say, Macy's has been one of the more consistent brands to serve up plus size fashion online AND in store- My Lenox Mall Macy's stays jamming on the one.
Maybe some Layering?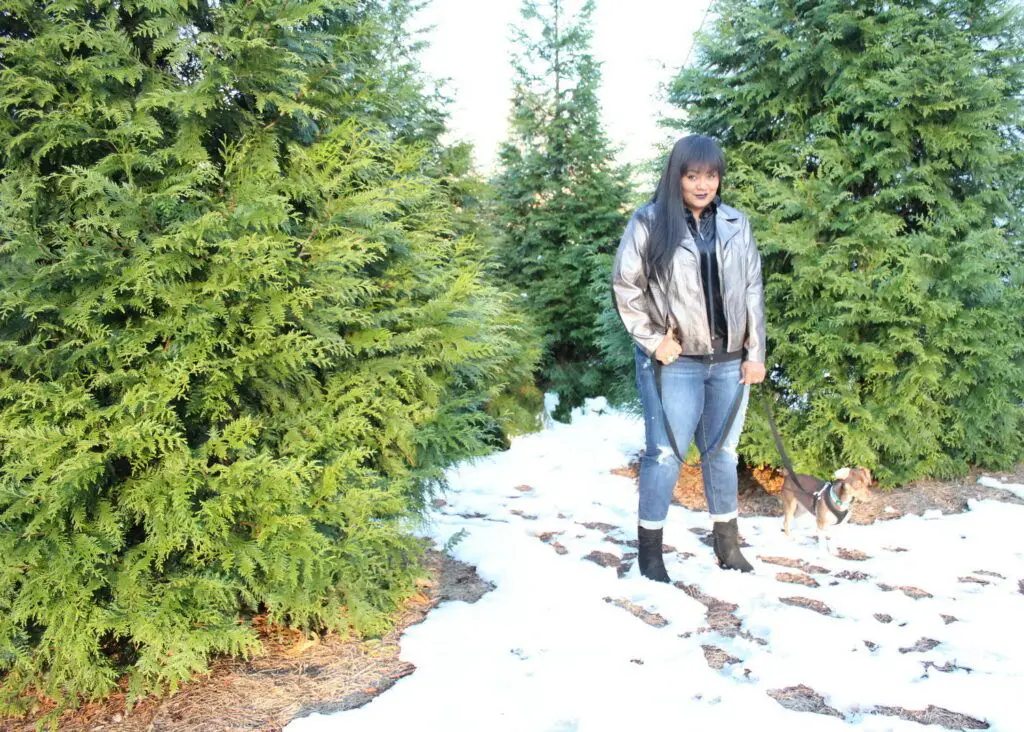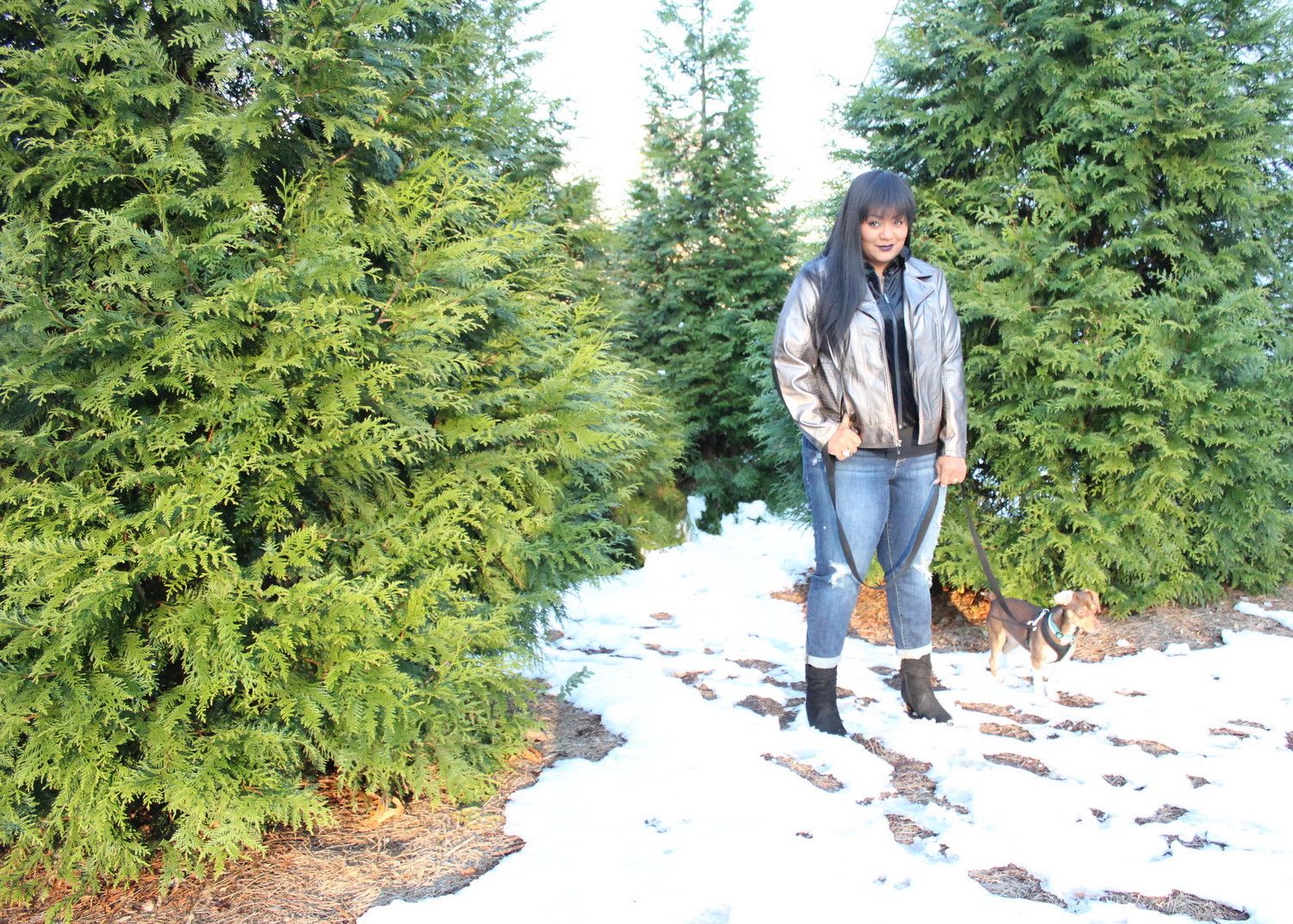 For me, I am all about a great pair of jeans and little shine. Now that I am a dog mom, say hi to Mocha, my life consists of forever walks around my neighborhood. BUT, for the holiday season, if I can combine fashion and functionality, like this Tommy Hilfiger Metallic Bomber (I KNOW. Who knewwwww), I am here for this! Do you see the double layers here? It has a mock hoodie on the inside! Since I am a novice at strategic layering, this faux layering look is just for me.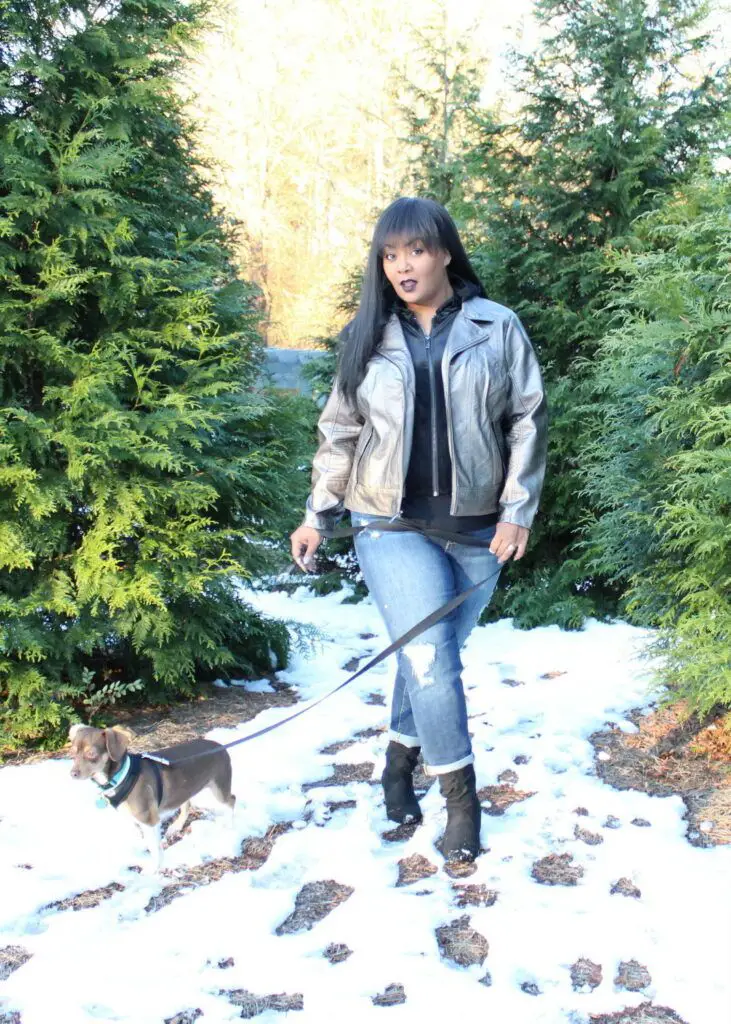 I can see this being worn with my family, out with friends, and for adding a little shimmer and shine to my life!
A Dash of Denim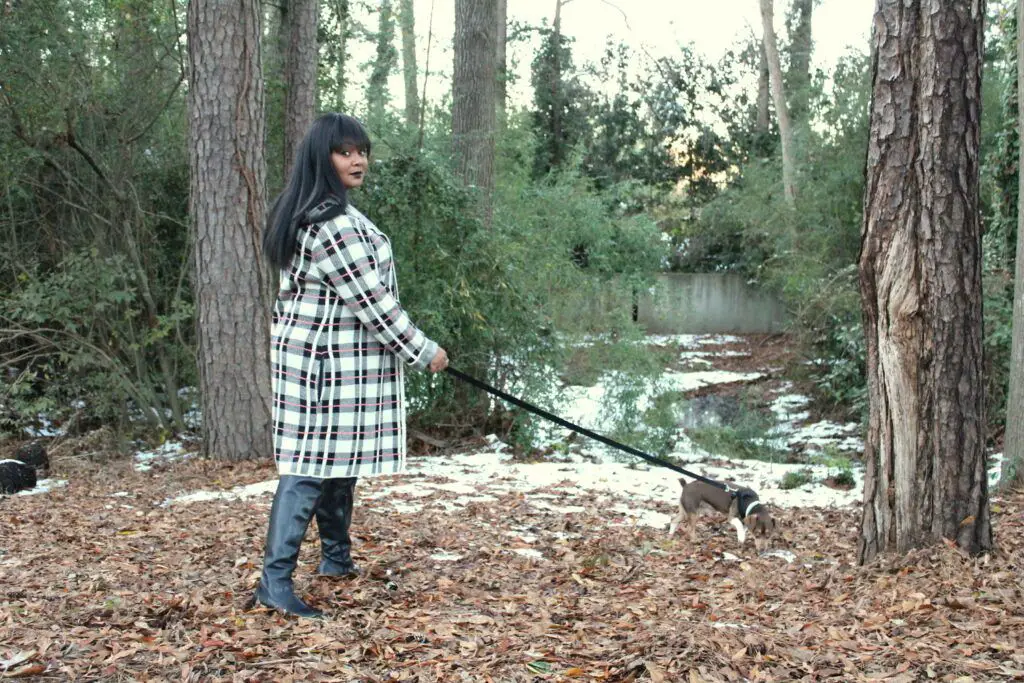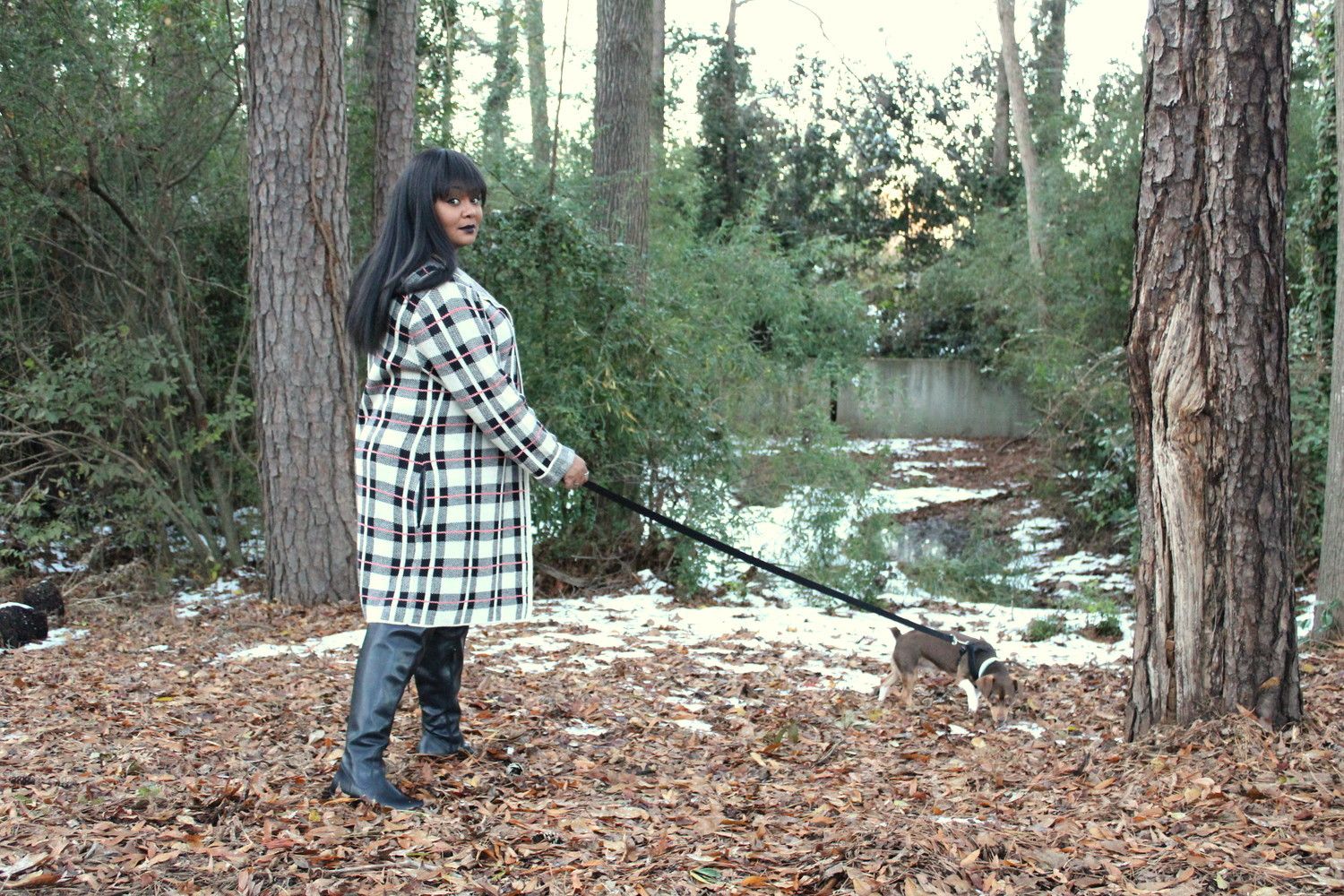 But denim? A great pair of jeans will surely work for a holiday get together with family or friends! Even for a night on the town. Here, I dressed them both down, especially as my holiday celebrations have me traveling to California to hang and chill with my family.
Should we change out of our pajamas, I am so sure that denim is going to be my go to. I paired my William Rast Perfect Ripped Skinny Jeans with this NY Collection Plus Size Duster Cardigan (sold out, but see other fun plus size sweater options here) and Boots, and I am set!
I cannot wait to get home and hang out with my fam bam, especially since we are switching things up for the holidays and are having Christmas at my aunt's! I get to be auntie, cousin, and niece- all while keeping it casual and cute.
Whichever your style, if you love a good lace option, need a bit of metallic shine, or even sequins in your life, you need to make sure you take a stroll through the latest plus size options at Macy's. I know that I will be doing more so now, and YOU will see more than a few more options to shop from them on here!
Still Holiday shopping? You can score all my finds at Macys.com!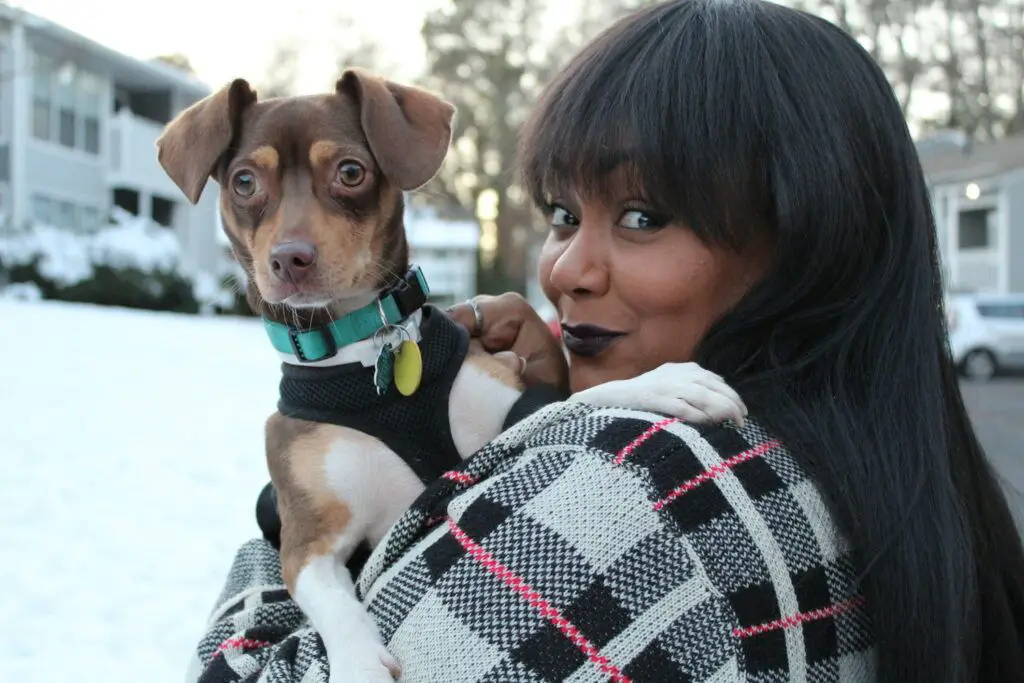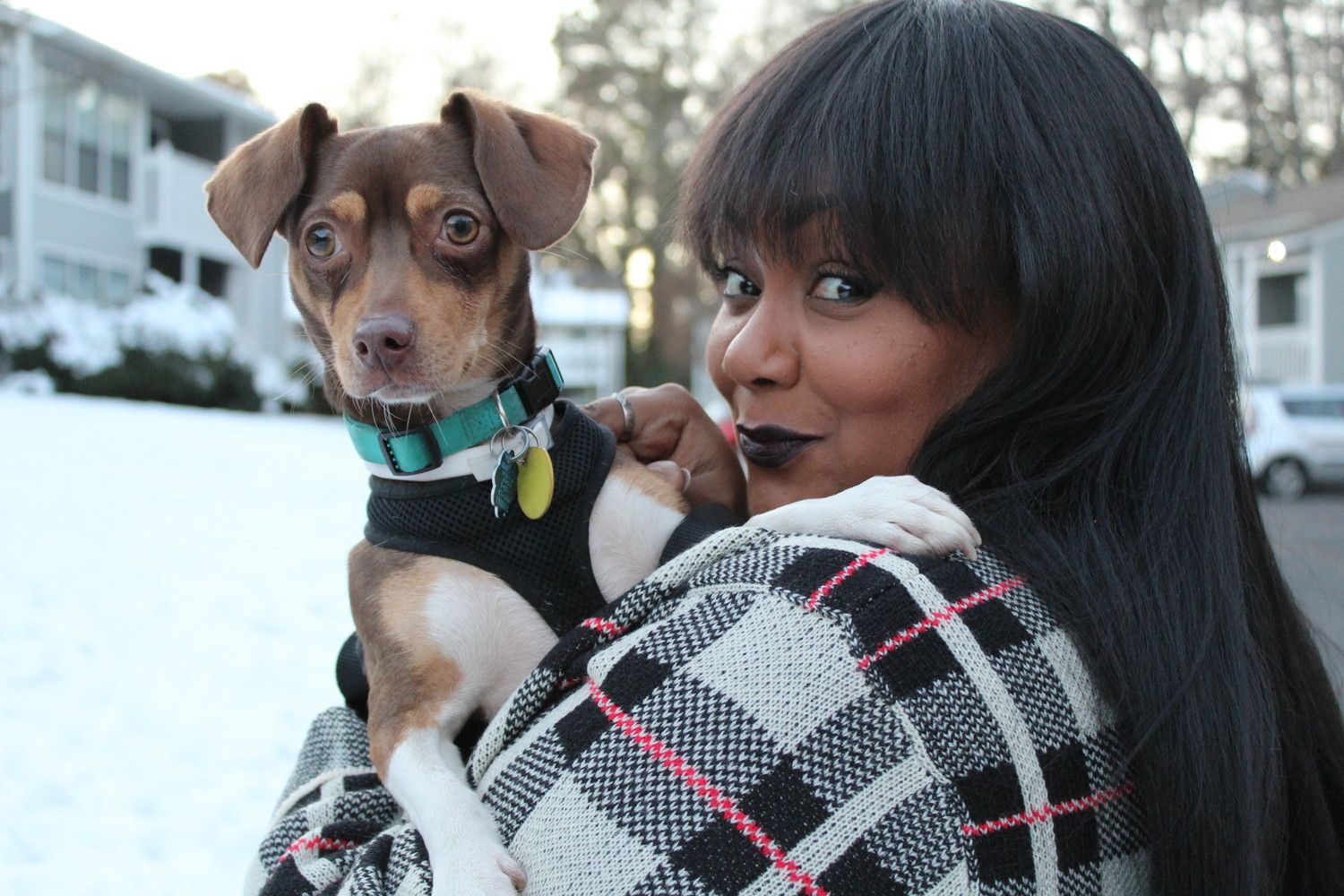 PS. Mocha and I wish you a Happy Holiday season!
BUT, I am soooo curious…
What do you rock during the holidays? How dressy do you get or are you more of a casual cute person, like me? Am I alone here? Let me know and let's talk about it!