Disclosure: This is a sponsored review and this post does include affiliate links but the thoughts are truly my own.
Soooo, it has been well over a year since I received my Big Fig Mattress. Let me tell you, my sleep has been… AMAZING. I don't know if you recall but about 2 years ago, I started on this journey to better self-care. I started looking at different ways to improve my life, to improve my habits, to improve me and one of those things was improving my sleep habits.
With the help of Big Fig Mattress, the mattress for bigger figures, I have been able to tackle one of those self-care needs.
Check out my Big Fig Mattress video recap!
And now that I have over a year in, I thought what a better time to give an update and my Big Fig Mattress review! See, my friends and my family know that I don't play with my sleep and this is where Big Fig Mattress comes in.
After I leave my office and close my doors, I get in bed. I don't lay on the couch, I don't sit at my desk and play games, NOPE. I go lay in my bed to watch TV, relax, and wind down. That's because my big fig mattress is the most comfortable, the most interesting, and the most curious innovation that I have had!
Why?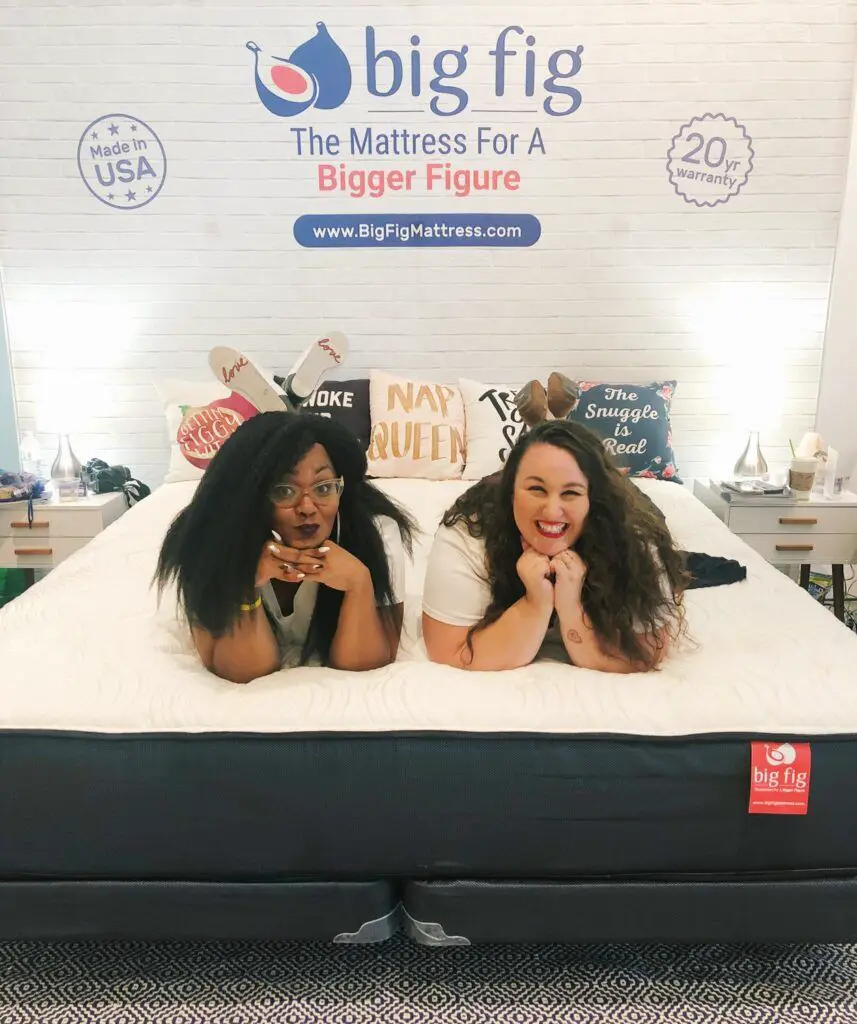 Oh, I am so happy that you asked.
Now, I will share, I was gifted this mattress and I am here to give an update to this, but when I tell you that I am in love, that I am a fan, and that I am geeked about this product, I mean it. You may have even seen me at a few events this summer with the brand, because for me, I love my bed THAT much.
3 Reasons Why I'm Still in Love w/My Big Fig Mattress
For review purposes, I have a King-Sized Mattress with the low-profile base…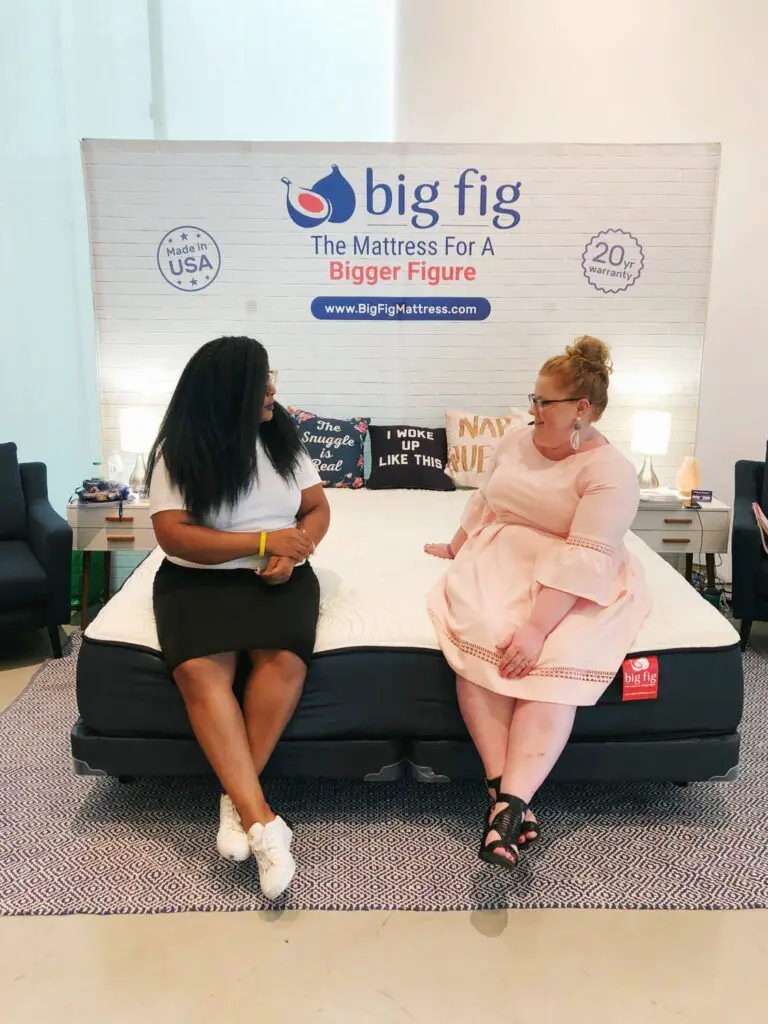 The Support
Let's get into it! So if you don't know, one of the most curious things from my 1st review of my bed was how soft and firm the bed is- at the same time! You feel the layers of softness, but then there is this amazing support underneath it all, layers down. You kind of feel held, cradled, supported.
It's the craziest feeling for me. This means that I'm not tossing and turning throughout the night, which means a more restful and restorative sleep. This means that I get the support that my back needs, especially as I sit at the desk all day!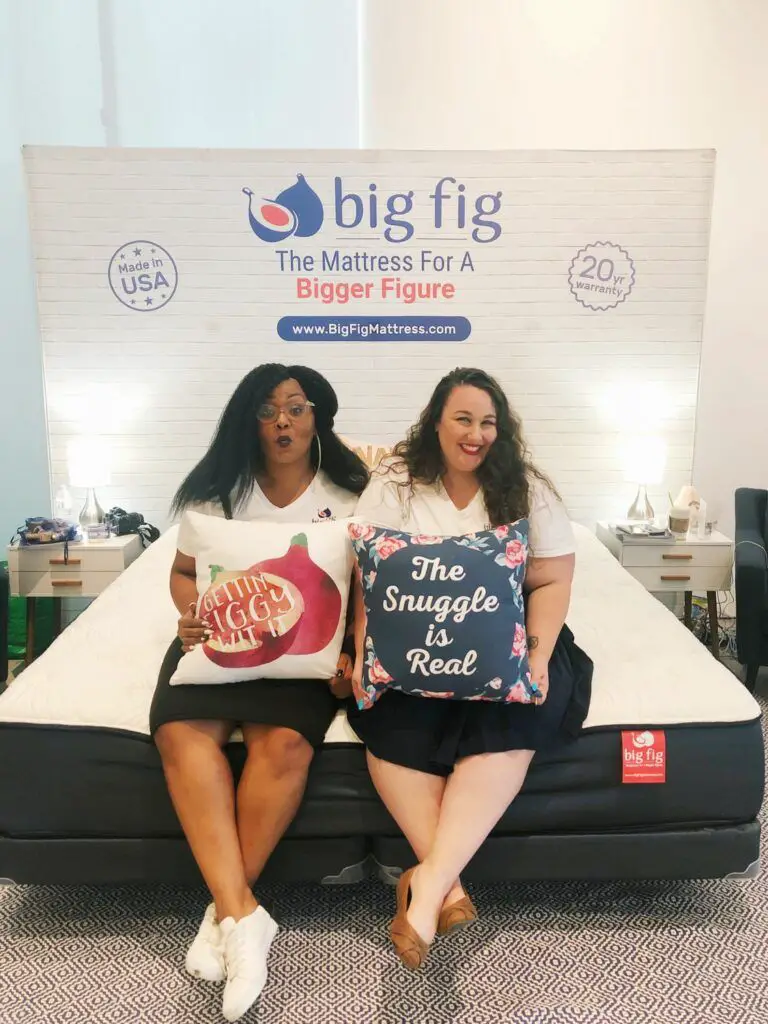 My nights have been amazing! Before I had my Big Fig Mattress, I thought that I needed a new specialty pillow for side sleepers… I even found a website for this! I thought my problem was with the type of pillows I was using. I thought.
Keeping it Cool
I now live in the south. It is hot. It is humid. It can get uncomfortable, real quick. But, one of the things that this mattress made for bigger figures thought of, was how we sweat and our body heat.
So. Smart.
Big Fig's ThermoGel treated fabric lowers body temperature for an actively cool sleeping experience.
Girl.
That is fancy.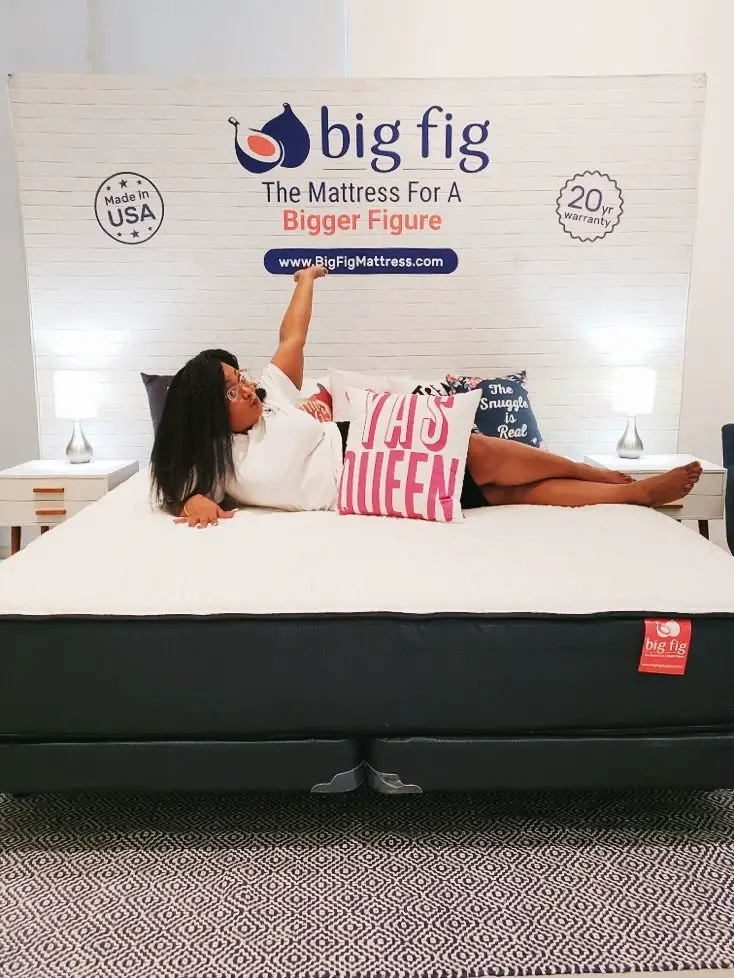 What this has meant for me? I'm not as hot! I can actually sleep with just my sheets, unless I turn on my AC! I have these options even as I want to bundle under my covers, I am not waking up hot and bothered… lol
However, once I received my new mattress, I realized that it wasn't my pillows at all! It was the type of mattress I was using. Ha!
IJS.
All the little Details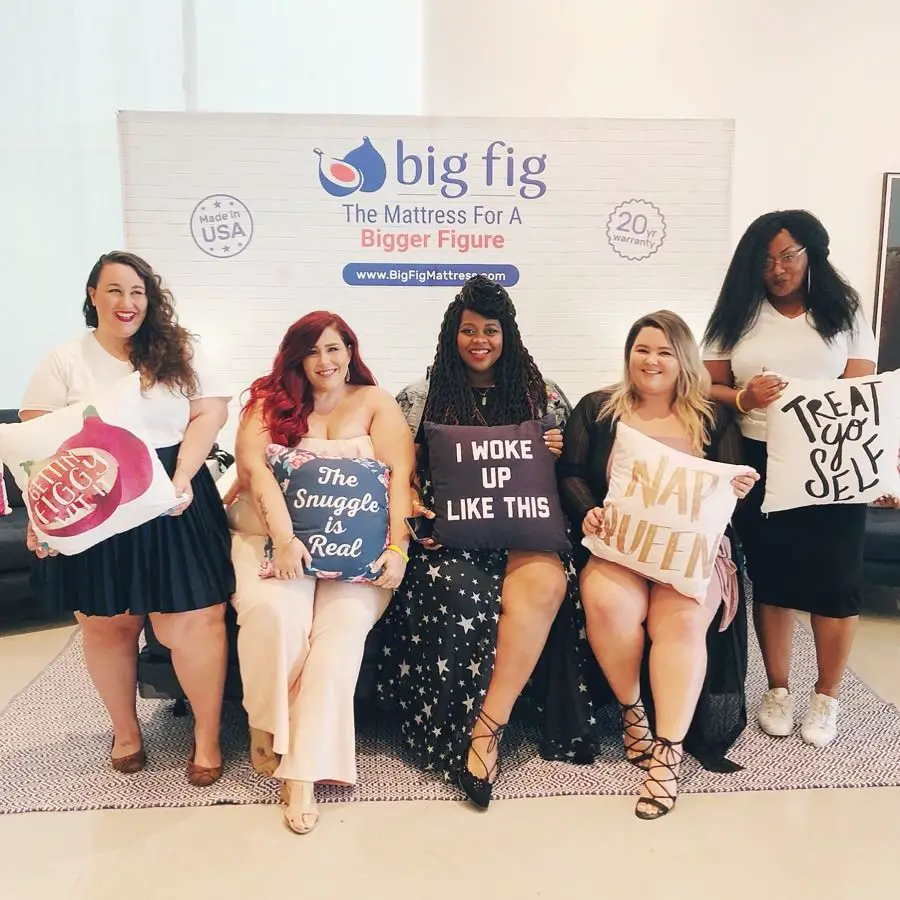 The bed is made in America
The foundation is Amish constructed Spruce wood
There is really cool edge support, so you do not slide off the bed (you know)
The frame comes from recycled railroad tracks (so you know you are getting this support)
The bed holds up to 1000 pounds
Ohhh and then there's the 20-year warranty! I KNOW right?
With Labor Day right around the corner I thought I would share and give an update about my Big Fig Mattress and share the amazing sale happening right now! Because I love you,
Save $299 with code: TCFStyle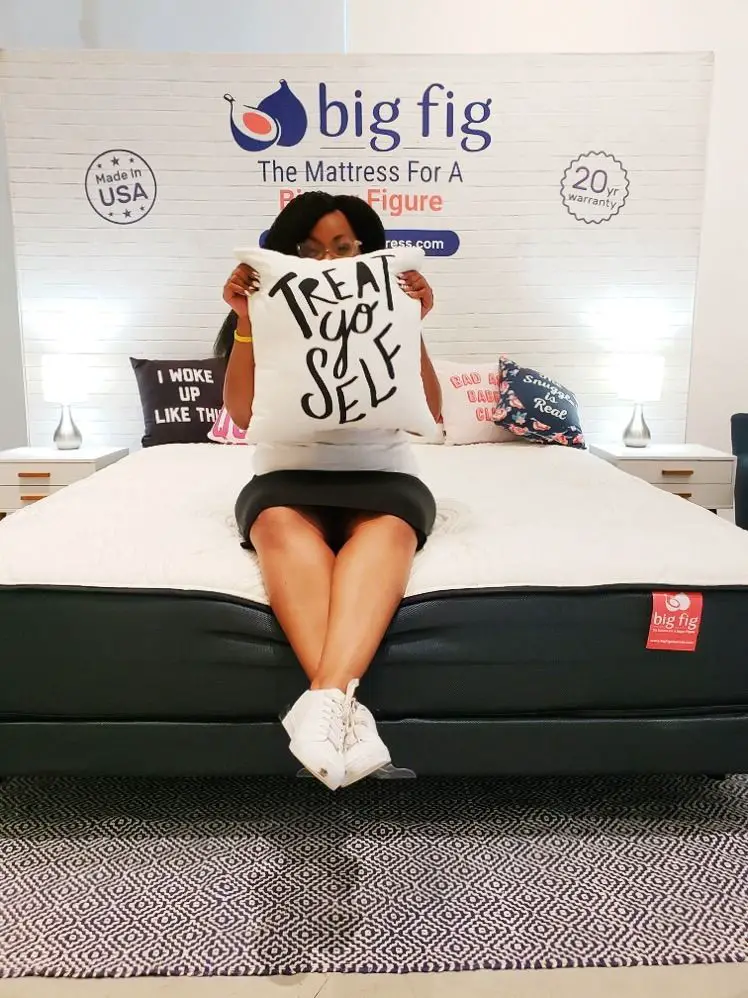 I think the biggest challenge I have, is trying to figure out what bedsheets I want to put on and how I want to decorate my bedroom around my bed.
Score Your Own and Learn More at BigFigMattress.com!
I am such a happy sleeper and I really appreciate that this company has thought about us in a way that I have not seen in a while. Not only this, but their support throughout the community has been something to admire!
Have you tried the bed? Seen it at various plus size events this year?
Are you looking for a mattress?
Have questions? Ask away!
Let's talk!
Disclosure: This is a sponsored review and this post does include affiliate links but the thoughts are truly my own.