"You don't need to spend your winter achieving a summer body. Wear that bikini and love your body just as it is. Here's a better resolution: New Year. Same You." GabiFresh
Listen. If there is one person who has redefined how we rock and own our bathing suits, it is GabiFresh. Back with her latest collaboration with Swimsuits for All, Gabi's message is amazing and impressive. One that made me smile and nod my head in agreement. If you are looking for new plus size swimwear to add to your closet, then keep reading!
New Year, Same You.
I can get with this!
Her collection with Swimsuits for All fashions a lifestyle collection, including one pieces, bikinis, rompers, and jumpsuits! And the collection is segzy and wearable… at least for me! Did you catch the video? Scroll up and then scroll down! And now, let me share a few images from the collection with you!
The Spring 2017 GabiFresh x Swimsuits for All Collection
I want this Midnight bikini. Bad. But also? The matching midnight jumpsuit! I am here for that one! These pieces give you a bit of decadence, style, excitement, and drama… something that we hardly see in plus size editorials… something that GabiFresh and her team continually and really thoughtfully deliver on!
The messages? LOVE.
The Imagery? Swoon.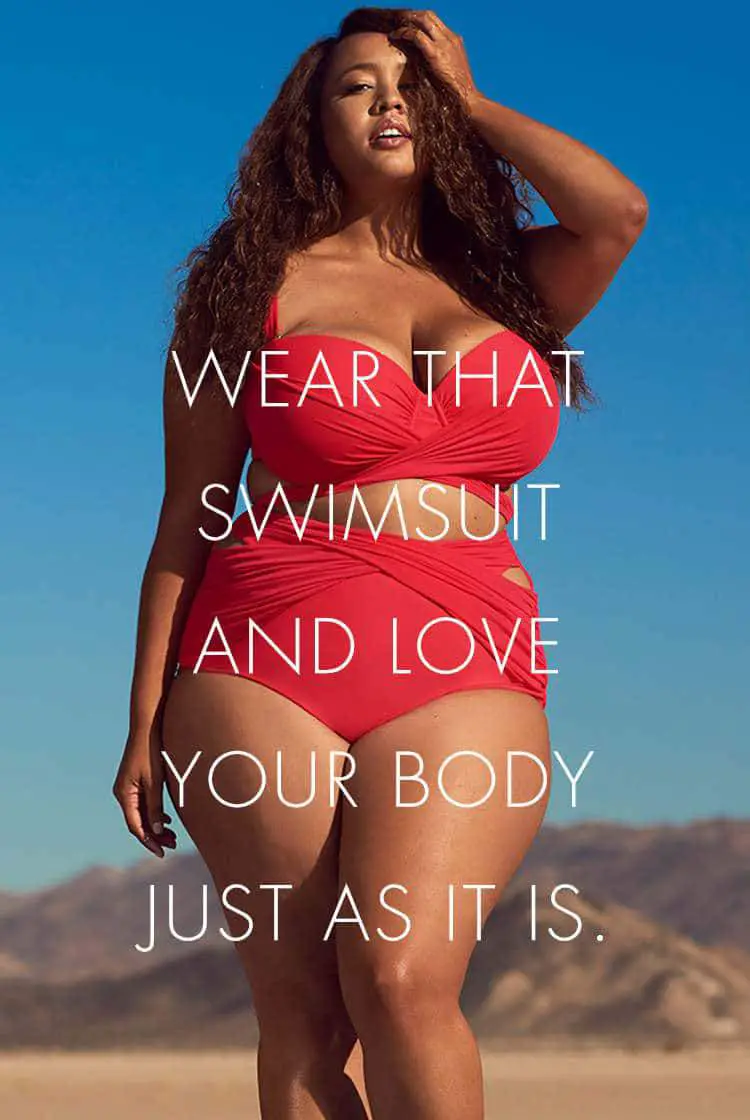 You can pre-order the collection NOW, at SwimsuitsforAll.com!
Add to the fact that the swimsuits come in G and H cups; the collection is available up through a 24 (I wonder if this will change this year?) and they do shop internationally, including Canada! So for those of you hoping to escape the cold or plan for their upcoming holiday, you have another option to play in with the Spring 2017 GabiFresh x Swimsuits for All collection!
Did you catch the video? Loving this edit and am so hyped for Gabi and this collaboration!
What do you think of this collection? Which pieces are your favorite? Where can you see yourself rocking these pieces to?