We love bringing you plus size bloggers from all over the world! Last week, we touched base with Canadian blogger Margot of Margot Meanie. This week, we are introducing you to French blogger Gaelle of Gaelle Prudencio.
Gaelle has been blogging for nine years! Available in French or English, Gaelle's blog offers up lots of feminine fashion, along with beauty advice and a strong body positive stance. Gaelle also started up a means for French plus size bloggers to connect and support each other in their blogging and body positive journeys. She is a plus size blogger YOU NEED TO KNOW!!!
Meet Plus Size Style Blogger, Gaelle of Gaelle Prudencio!
Blog: gaelleprudencio.com
Age: 33
Height: 5'7″
Location: Paris, France

How long have you been blogging?
I have been officially blogging for 9 years now.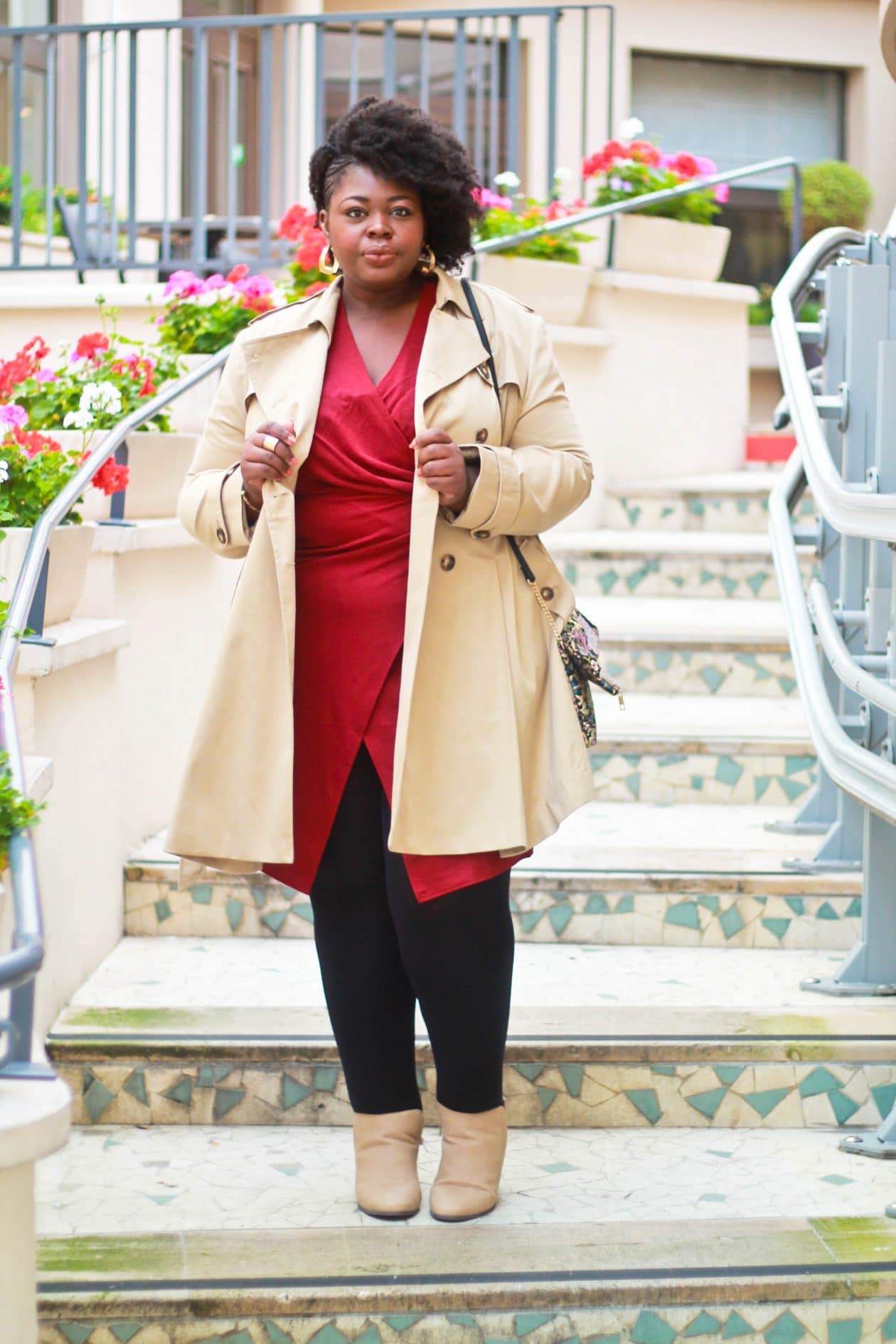 What or who inspired you to become a fashion blogger? What led you to it?
I had been browsing the internet for months to look for trendy clothing which would help me dress my size and feel better in my skin. I discovered plus size online communities where women liked sharing their outfits pictures, and this inspired me so much because they were helping each other. Therefore I decided to start sharing my journey on how to find the perfect wardrobe for a plus size woman in her twenties while living in France.

Do you blog full-time, for fun, as a hobby? Share your evolution!
Yes, I do blog full time, and it is also my favorite hobby. I started blogging while having a full time job in Human Resources but decided that my voice needed to be more heard in the fashion industry so I had to choose between my blog and my full time job. I knew I had to make that choice to turn my passion into business.
What is your favorite asset? Your legs, arms, waist? How do you play that up?
Hum, I have learned to love everything about my body, but today I can affirm that I love my arms. They had been my biggest insecurity for a long time, then I decided to look at them, to touch them, discover them, love them, and show them to the world. I love wearing sleeveless dresses during summer, for example, and don't care anymore about their size.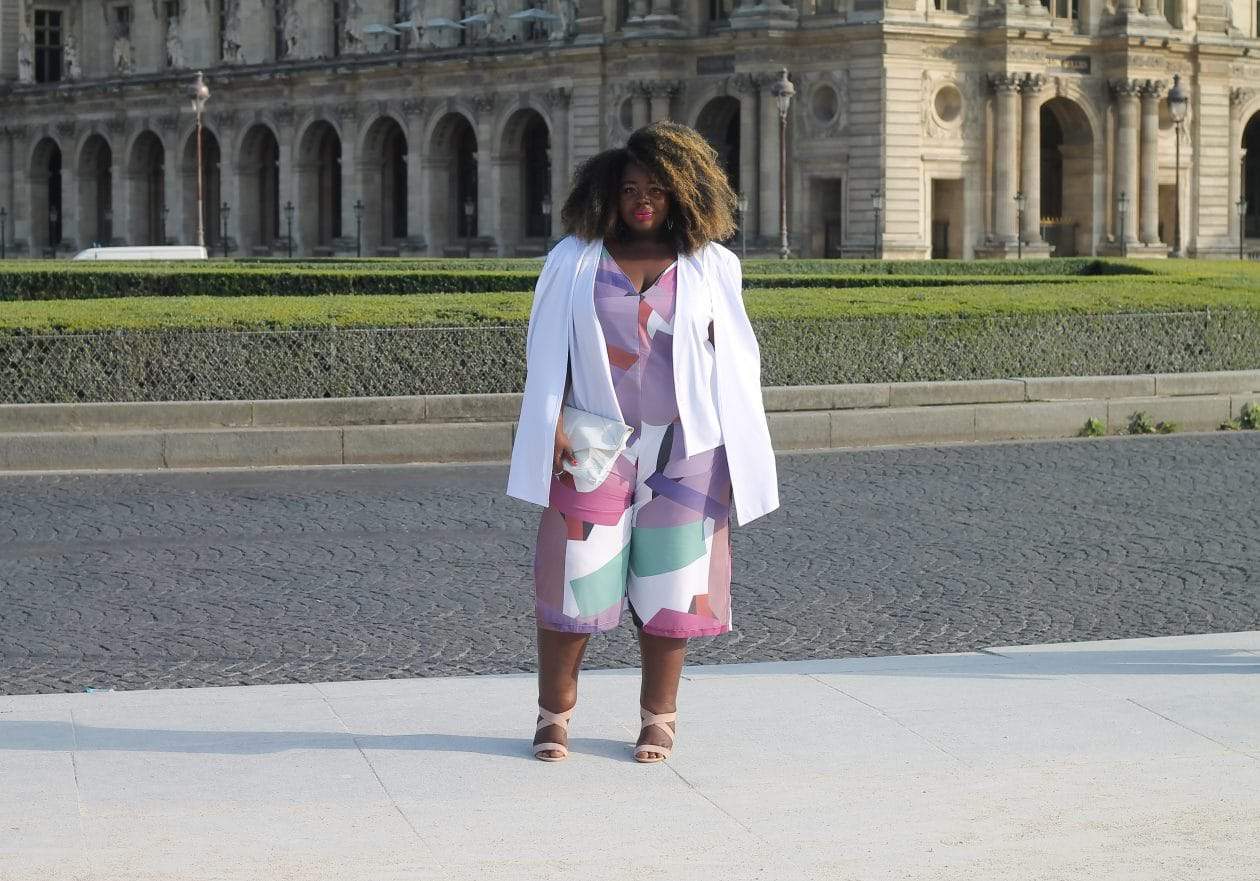 What are the challenges, if any, you face regarding being plus size?
Finding 12W shoes!!! I live in Paris, and finding shoes is just horrible. Being plus size is a difficult thing, but with the years I have managed to buy clothing online and abroad. Finding shoes, which are trendy, fancy, classy and comfortable can be very challenging as I have a very wide foot. So, most of the time, I order from the United States but have to pay some duty fees which can be very expensive depending on what I want to order.

What's your favorite thing about being plus size?
My favorite thing about being plus size is that I can show the world that my body can't prevent me from being who I am, who I want to be, or from doing what I want to do. I participated in my first race a few weeks ago, and I am so proud to show that a plus size woman's body is also made to walk, run, do exercise, and enjoy it.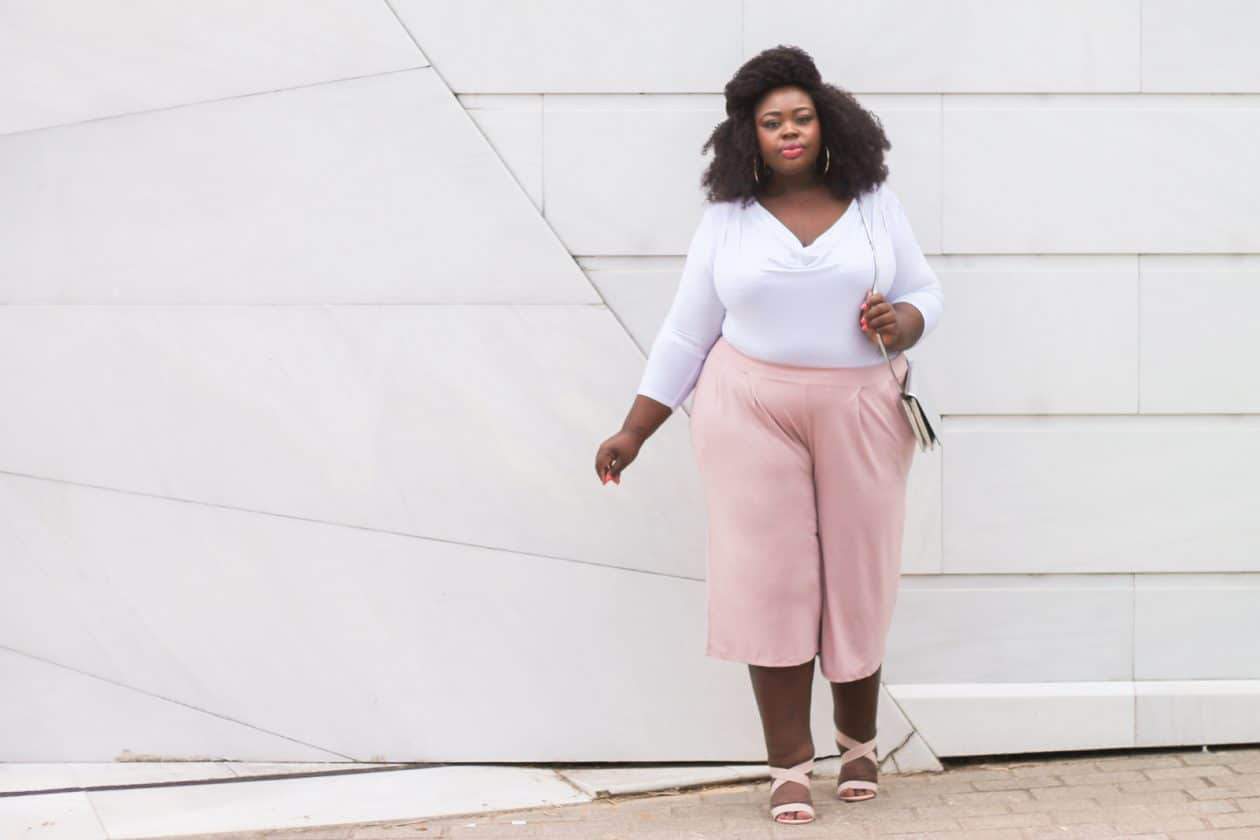 What's your favorite thing about being a blogger?
Meeting amazing people. From the readers of my blog to other bloggers, I feel like I am a very lucky woman. Blogging has helped me so much in my body positive journey and that is thanks to the women I have met. I love so much meeting other bloggers that I have created the French Curves challenge three years ago to bring together all French speaking curvy bloggers.

Who/what are your favorite designers/brands?
Asos 🙂 Boohoo and Rebdolls.

Describe your personal style.
Feminine with a touch of Africa.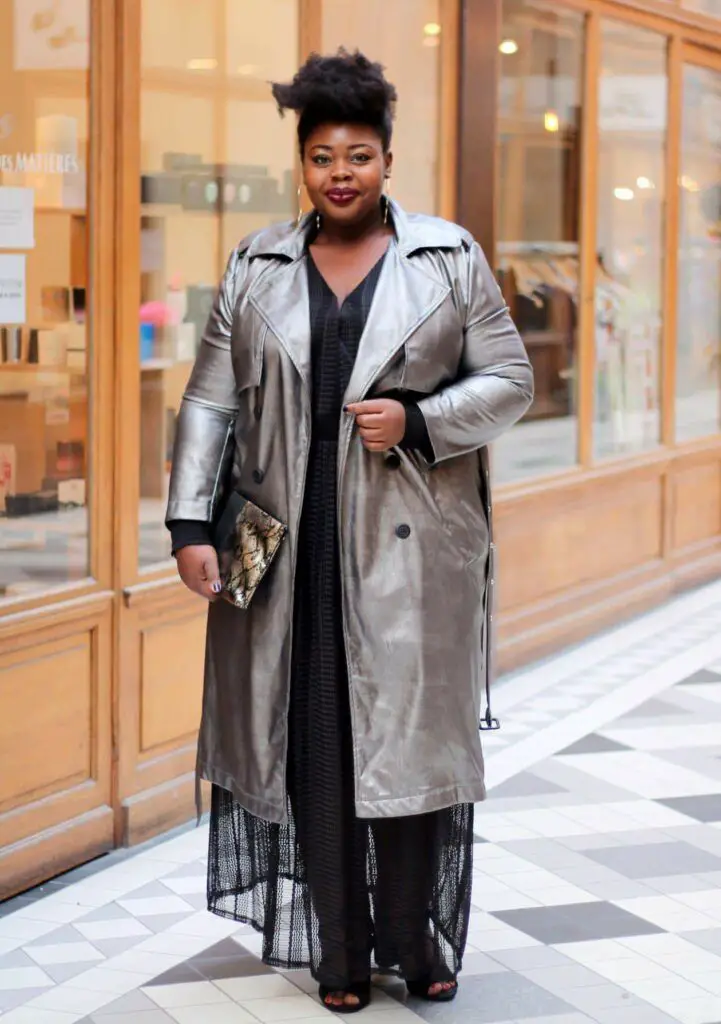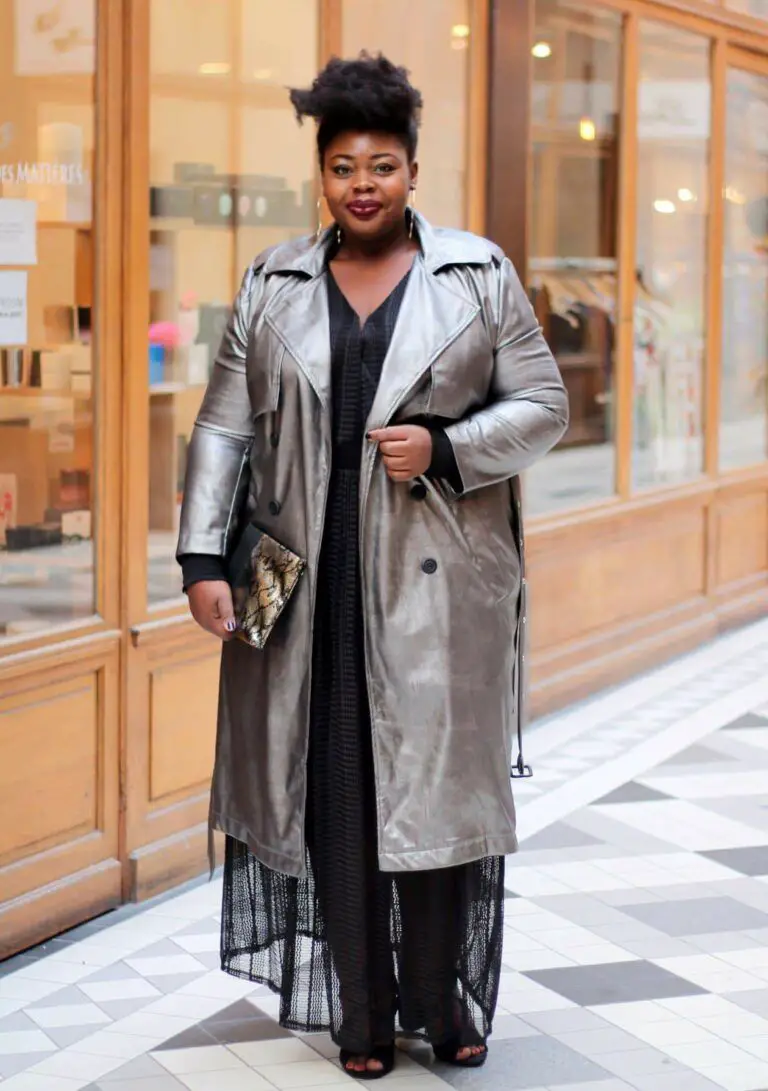 Which bloggers inspire you? Plus or straight size! Any bloggers currently on your radar?
Danielle of Best of D.
Fatou from Black Beauty Bag
Gabi of Gabifresh
Chanté of Everything Curvy and Chic

What do you think about where plus size fashion is today versus a few years back?
It is so much better! We have more options, and our voices seems to be heard because mainstream brands are extending their lines to plus sizes. Things are really changing, even if from the French side of the plus size industry it's less visible than in the US.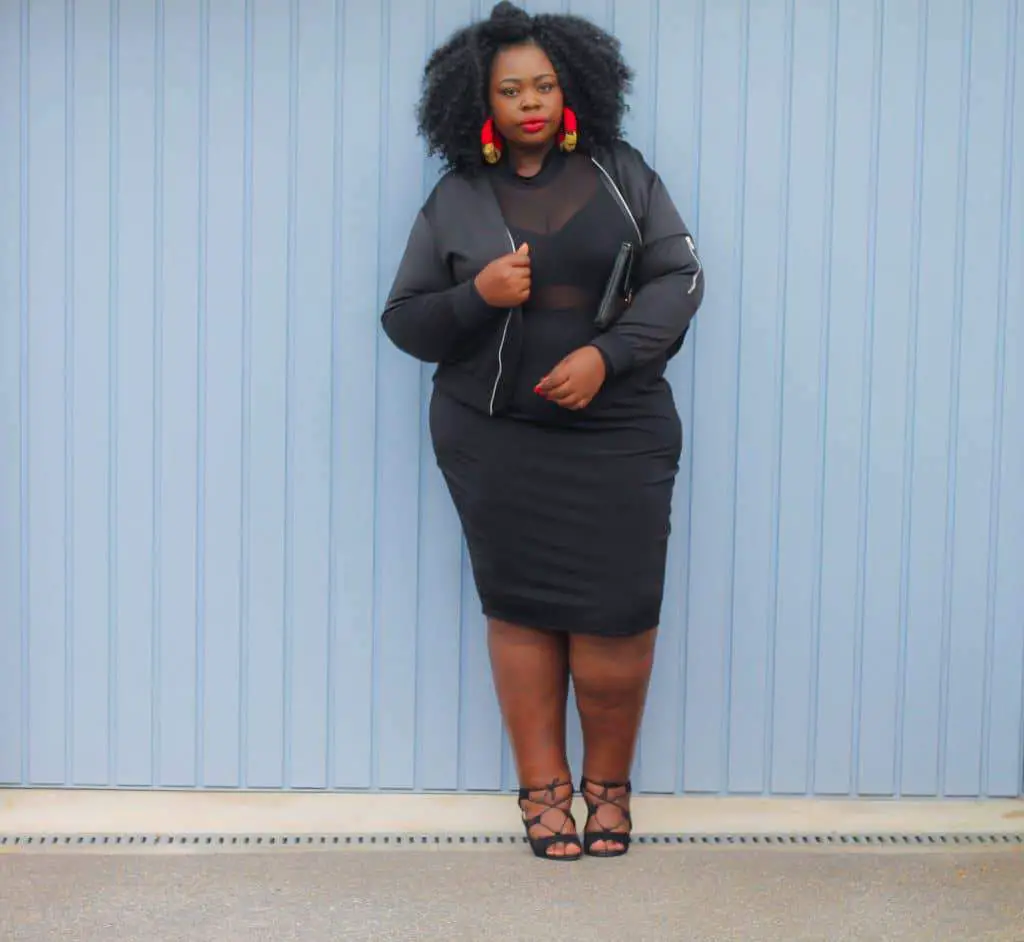 What do you think or hear from readers, is one of the biggest myths about plus size fashion?
I hear a lot of readers saying that they do not find clothes which to me is always strange because we have more and more options. That's the reason why I keep on sharing outfit posts on my website.

Are you working on anything or have anything to share? Anything else you want The Curvy Fashionista's readers to know?
Meet me and all the French speaking plus bloggers every 16th of the month for our French Curves challenge! We use the hashtag #FrenchCurves

Lastly, what does Curvy.Confident,Chic mean to you?
It's the best way to embrace ourselves as women and plus size women.

Do you dig her style? Which look is your fave? Let's talk about it below!!
Are you a plus size personal style blogger? Want to be featured?
Make sure you fill out your deets here, so that we can feature you!
Looking for more inspiration? Make sure you check out all of the other plus size blogger spotlights!
Aaronica
One dope woman/mom/wife/entrepreneur learning to conquer the world one cute outfit at a time.