Hope you enjoyed meeting up with LuAnne of Weesha's World? This week's Fashion Blogger Spotlight takes us from Dubai to Toronto to introduce you to plus size model and fashion blogger Caterina of CaterinaModa.com!
Caterina loves showing off her curves and loves fashion, so blogging has become a natural extension of her modeling career. With an impressive Instagram following and a developing web site, Caterina is a plus size blogger YOU NEED TO KNOW!!
Meet Plus Size Blogger, Caterina of Caterina Moda!!!
Blog: caterinamoda.com
Age: 36
Height: 5'9″
Location: Toronto, Ontario

How long have you been blogging?
About a year
What or who inspired you to become a fashion blogger? What led you to it?
Actually, I'm more of an ambassador for curves. I model, I love fashion, and I love my curves! I regularly showcase various plus size brands and indie designers on my social media channels, and I am a featured model for SexyPlus Clothing boutique.

Do you blog full-time, for fun, as a hobby? Share your evolution!
I do feature my looks on my blog regularly as a hobby, but my channel of choice is Instagram, where I have the most interaction and engagement from my fans and followers.
What is your favorite asset? Your legs, arms, waist? How do you play that up?
My waist but only because it is complemented by my voluptuous hips! I play it up by wearing shapely, form fitted dresses, and I love my high waisted jeans!!
What are the challenges, if any, you face regarding being plus size?
Actually, I don't face any challenges being a plus size woman – I embrace all of me, and I live a healthy lifestyle. That's all that matters.

What's your favorite thing about being plus size?
I embrace the curviness of my body, and my shape has allowed me to connect with some amazing women in the industry where I can collaborate and model, which I so enjoy.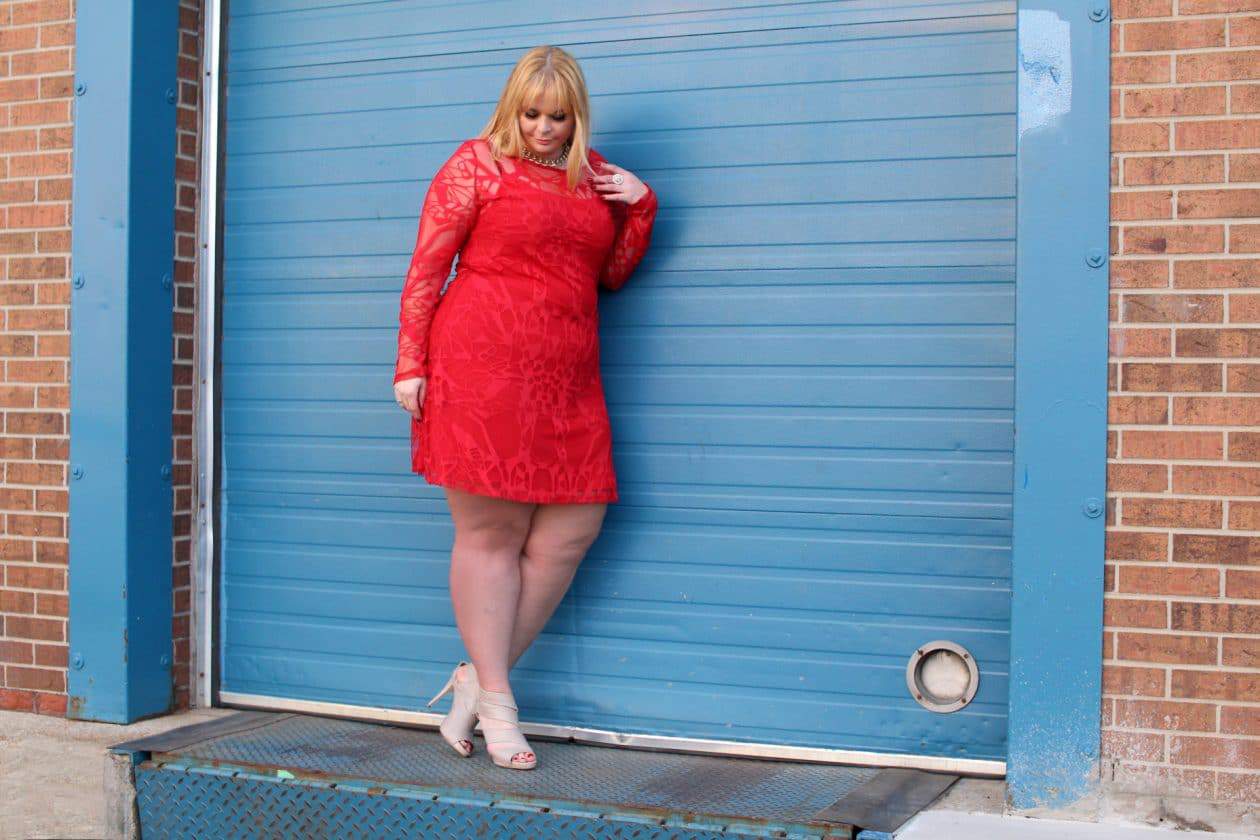 What's your favorite thing about being a blogger?
Being a plus size model [and blogger] introduces me to new and different styles that I might otherwise not have ventured into. As a lover of fashion, this is truly the best part.

Who/what are your favorite designers/brands?
From a boutique perspective, I love the variety offered by SexyPlus Clothing, and it shows in the pictures we produce. I wear their stuff with such confidence. From a designer perspective, I admire the cutting-edge designs Pheline Couture produces, and they're Canadian too! I have always applauded Monif C as one of the most respected inaugural plus size fashion designers on the scene because of her ability to combine trends with sophistication.
Describe your personal style.
I usually gravitate towards form fitting clothing with clean lines that show off my figure while keeping it elegant.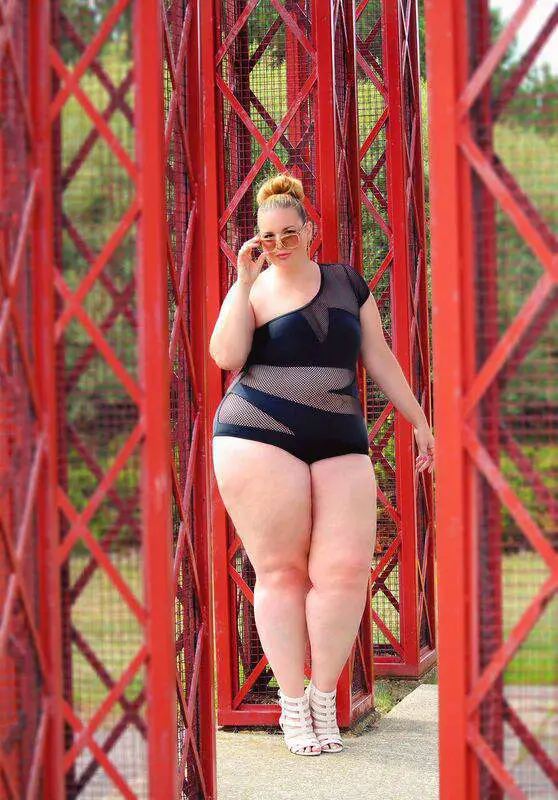 Which bloggers inspire you? Plus or straight size! Any bloggers currently on your radar?
The Curvy Fashionista of course! Marie is one of the trailblazers who has literally changed the way the world sees plus size fashion. GabiFresh because she is fierce and unapologetic, but still so feminine. I relate to her body type as well. And also Lisa of MustangSallyTwo because she has truly commanded her lane in the extended size arena in such a beautiful and confident way.

What do you think about where plus size fashion is today versus a few years back?
Thanks to bloggers, brands and manufacturers are finally paying attention and changing their business model which is placing curves in a more positive light in the media and mainstream fashion.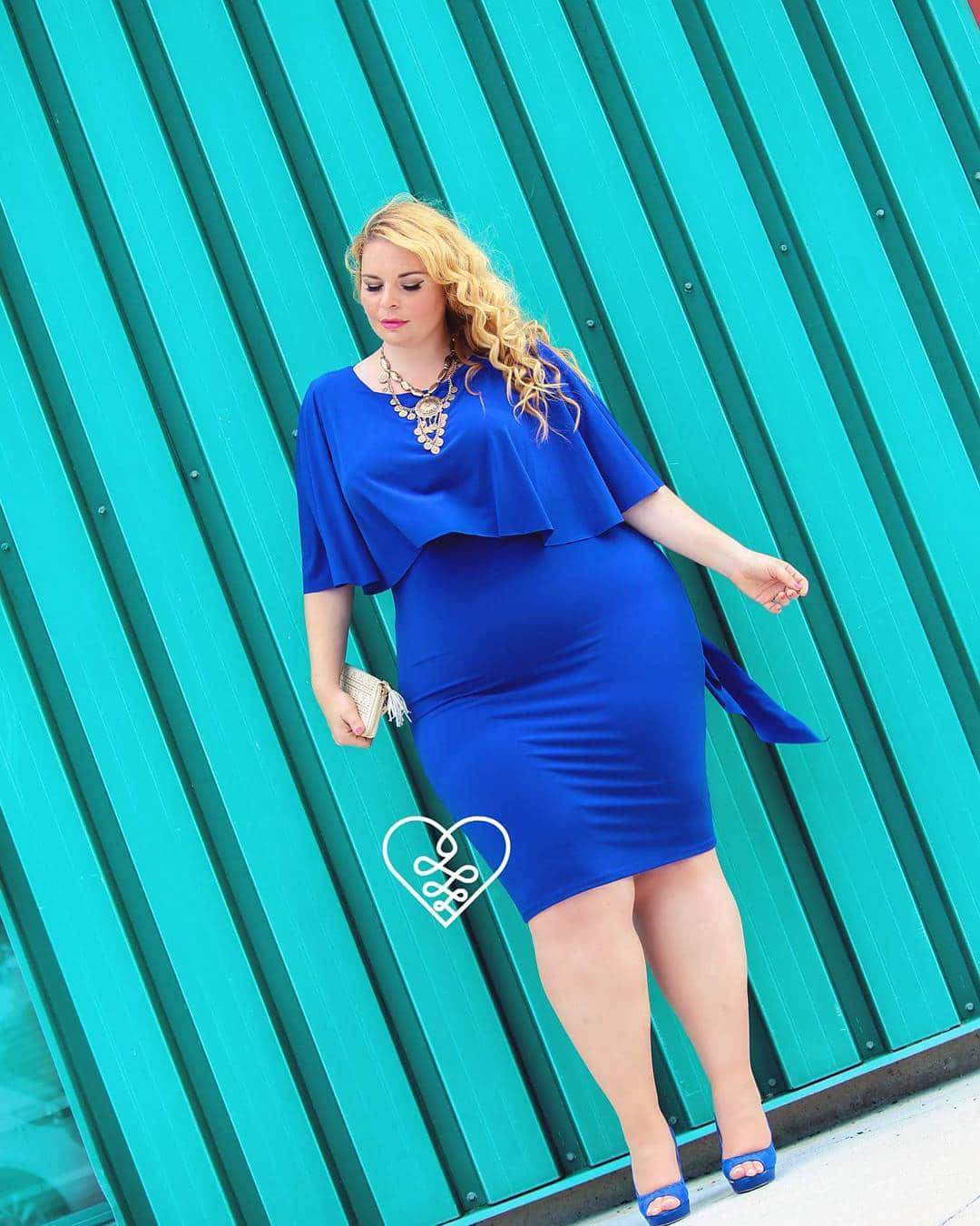 What do you think or hear from readers, is one of the biggest myths about plus size fashion?
That it is still hard to find. From my experience, there are so many choices now. Yay!

Are you working on anything or have anything to share? Anything else you want The Curvy Fashionista's readers to know?
As a woman who is a size 14/16 on top and 18/20 on the bottom, I look forward to working with more brands this year to showcase that there are so many fashion options for my body type, and to encourage other women to step outside of their comfort zone.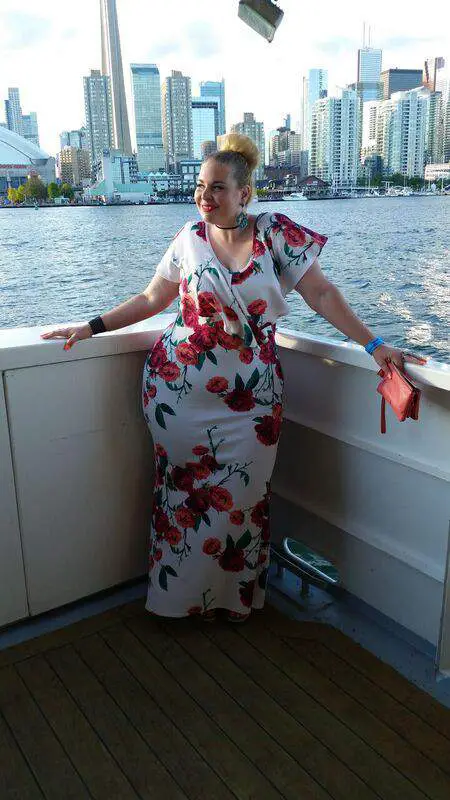 Lastly, what does Curvy.Confident.Chic mean to you?
It means finally we can wear what we want, with pride and with an inspiring sense of freedom.

Be sure to check out Caterina's Blog at caterinamoda.com!
Do you dig her style? Which look is your fave? Let's talk about it below!!
Are you a personal style blogger? Want to be featured?
Make sure you fill out your deets here, so that we can feature you!
Aaronica
One dope woman/mom/wife/entrepreneur learning to conquer the world one cute outfit at a time.