Hey girl heyyyyy! Who is ready for a bit of plus size fashion news? These past two weeks were EPIC for plus size women everywhere! Adele, Ashley, Rosie Mercado, Full Beauty and so much more! And if you are looking to get caught up on what is the latest in plus size fashion news, then we got it for you!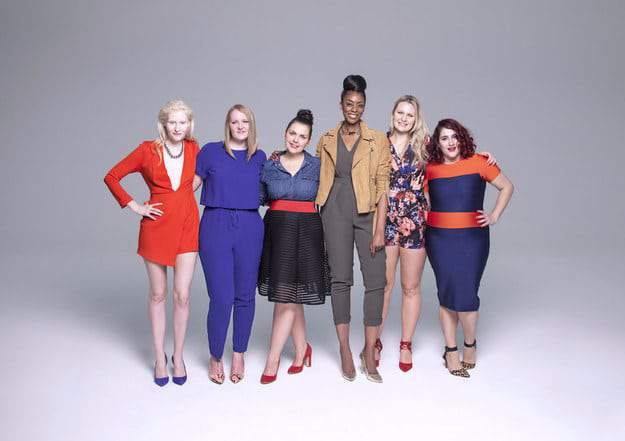 We have historic fashion industry changes, trends on what's up with plus size world, women breaking down misconceptions, and so much more! With more publications and news sites covering all things plus and women breaking barriers, take a read to know what and HOW us plus size women are doing it up. Are you ready?
Well… Let's get to it!
Your Plus Size News Weekend Must Reads
CONGRATULATIONS are in order for Ashley Tipton (We interviewed Ashley all about Project Runway) who has won Project Runway! She is the FIRST designer to showcase (AND WIN) her Plus Size Collection in the show's New York Fashion Week finale episode!
Bustle shares 25 Plus Size Women Style Tips That Have Nothing To Do With "Flattering" Fits! As always, Thank You Bustle!
Bloomberg shares a great article about how the tide is turning for plus fashion! Take a Peek!
Do you work out? Run marathons? I know I don't! But, I am tried of the public consensus that plus automatically means inactive? NOT TRUE! Guess What? You can be juicy and run! OR..hike, swim, pole dance, or lots of other activities. Daily Mail shares the story of a size 24 woman who is ALL ABOUT  fitness and she is Plus Size! Do your thing Girl!
Do you think Adele would have been less successful if she wasn't plus size? Check out the article in Sunday Morning Herald article! Let me know what you think!
Curvy Fashion Alert: Daily Venus Diva shares the scoop on what your Plus Size Must-Haves for this Holiday Season!
Are you embracing what makes you beautiful? Amazon's new campaign encourages that we have body confidence for ALL women!
Missy is back! Did you catch Missy Elliot's debut video? Named 'WTF', Missy is back with a familiar groove and look! Catch a peek below!

I love a fashion collaboration! Especially, when you have a collaboration between Full Beauty and fashion design school, FIT! Check out the details HERE!
Feeling inspired, energetic, and connected to this fabulous plus size community? You should! Being you is always a good thing NO MATTER what size you are!
Till Next Time