This is the SALE you do NOT want to miss!
Markdowns have been taken, AND you get to take an additional 40% off the lowest marked price at MarieDenee.com.
We have to move our Fall merchandise to make way for Spring!  We are cleaning shop, giving you the best deals for your fashionable curves!
Save up to 65% off the latest plus size dresses, pants, tops, and jewelry!
You heard me right!
What kind of deals are we talking here?
Well…
You've fancied the Amanda Uprichard Tie Neck Zipper Dress, originally $300.00
It can be yours for $126.00!
And if you have fancied the Nia Goddess Dress, originally $220.00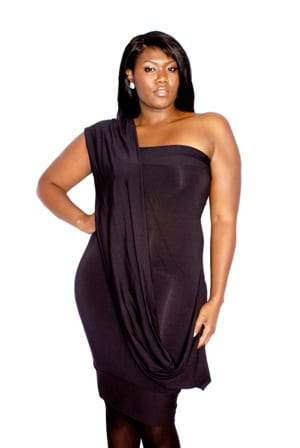 After markdowns and the additional 40% off, it can be YOURS for 92.40!
Make sure you hop over to Marie Denee tomorrow, Friday, January 15th, as the additional 40% off goes through the end of Monday!