Happy Holidays!
To celebrate Boxing Day (the day after Christmas), huge deals are to be had for you and your curvy frame! This is for one day only!
For one day only,
enjoy 50% off of everything at Marie Denee!
Until 12.29.09!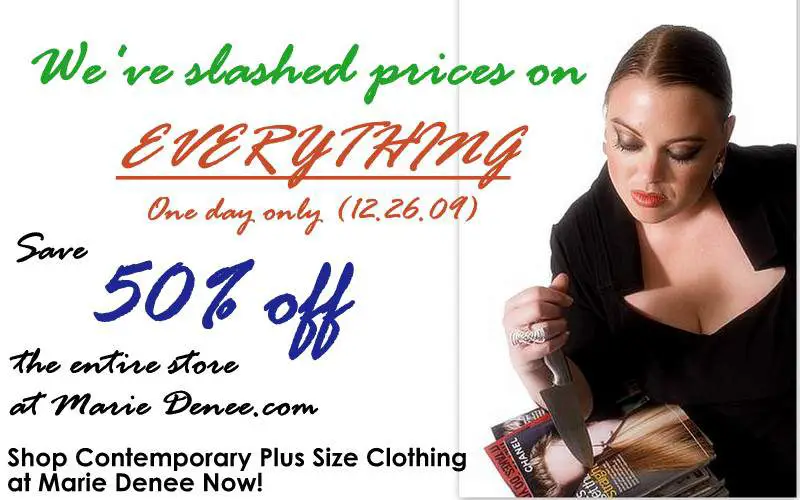 After that, from 12.27.09- 12.29.09
everything will be 40% 50%off!
Fashion your curves at Marie Denee, the contemporary plus size boutique!