Did you catch Venessia of Style4Curves last week? Today, we're bringing you another of our 20 plus size bloggers to watch in 2014! Do you know Jay of Jay Miranda? She has a feminine style that is both extremely sophisticated and on trend. Jay offers glimpses of her life as a mother to a young child while showing us how to stay fashionably chic! She is blogger AND writer whose work centers around being Latina, a mommy, and married when she is not writing and talking fashion! Jay is a plus size blogger YOU NEED TO KNOW!!!!
Meet Jay of Jay Miranda!
Blog:  jaymiranda.com
Height:  5'7
Age: 29
Location: Claremont, CA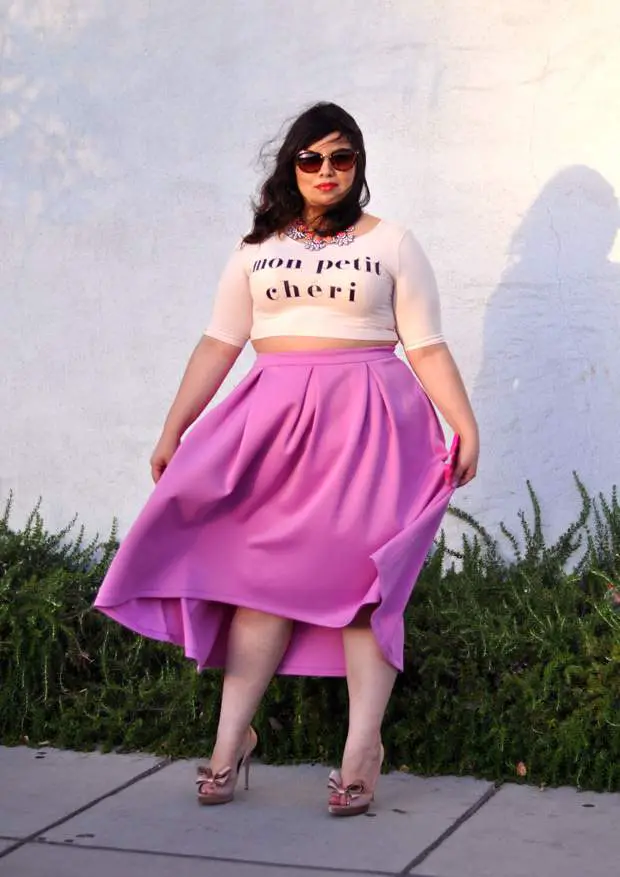 What made you want to become a fashion blogger?
I loved the idea of having a place to catalog my outfits, sense of style, as well as having a place to share a little about my life. I'd been blogging for years on Livejournal and that's how I found a community of plus-size fashionistas sharing their OOTDs ("outfits of the day.") Not long after that, some of us branched off into our own personal style blogs.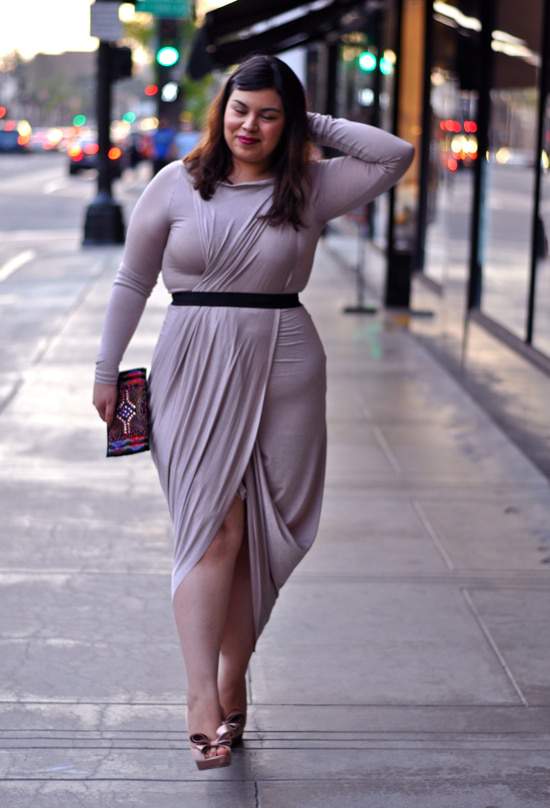 What are the challenges, if any, you face in being plus-size?
Finding stylish clothes in my size is a challenge, but the options out there have vastly improved in the last few years. On a more personal note, I know many plus-size women grew up with the "fat girl" stigma perpetuated by what they see in the media, by peers, and even family—I know I did. It's so cruel, especially for children, to grow up feeling like there's something innately wrong or unworthy about you. This is something you have to "unlearn" by the time you're a grown woman. I'm a confident person, but body image is a lifelong process.
What's your favorite thing about being plus-size?
My favorite thing? My body feels like home. I feel beautiful—and not 'despite' my body, rather, my body is an integral part of me. After I became I mother, I felt immensely grateful to my body for giving me my daughter. How could I ever hate the place that was her first home? It was incredible empowering.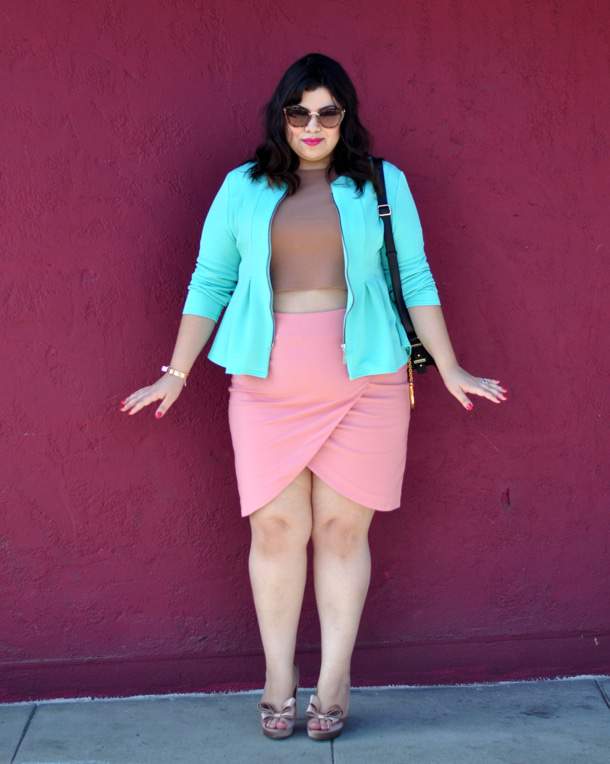 What's your favorite thing about being a blogger?
I love that blogging is ultimately a way to share our stories and that these might resonate with people you'll never meet, in far away places. I've grown to enjoy the business of fashion and the opportunities to further my work and writing through it. My favorite part of being a plus fashion blogger is the sense of community. I think I have a lot in common with my readers, and when I share a post, I feel like I'm sharing it with my friends.
Who/what are your favorite designers/brands?
My dream wardrobe would tend toward Narciso Rodriguez and Oscar de la Renta. In my real life, ASOS, Nordstrom, and MYNT 1792 are some of my favorites.
Describe your personal style.
My personal style is feminine, graceful, and trend-savvy.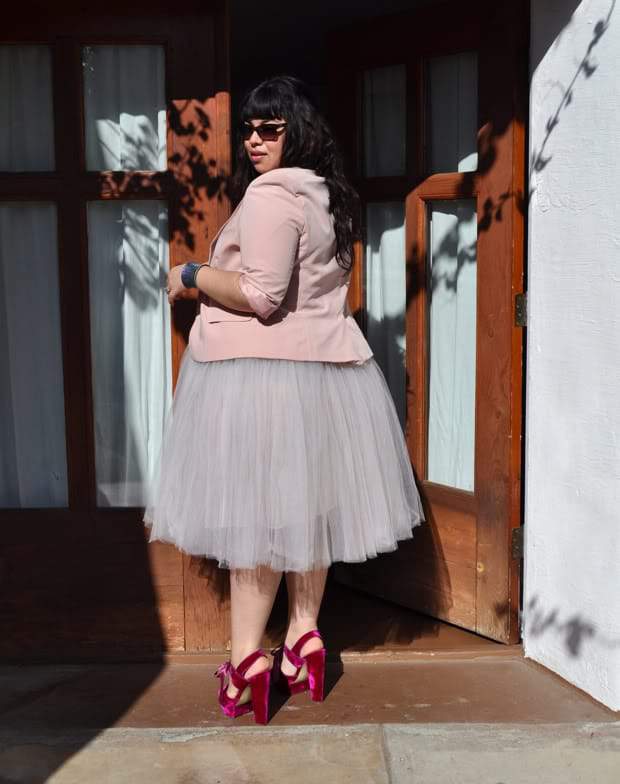 Any bloggers currently on your radar?
I'm loving plus size bloggers like Monique of Curves and Chaos who's grown her blog from plus-size fashion to include subjects like beauty and travel. Some other greats are Sometimes Glam and Brazilian blogger Gisella Francisca.
Anything else you want The Curvy Fashionista's readers to know?
For more of my style and life, you can find me on Instragram at @pinklip.
Be sure to check out Jay's blog at JayMiranda.com!
Do you dig her style? Which look is your fave? Let's talk about it below!!
Are you a personal style blogger?  Want to be featured?  Make sure you fill out your deets here, so that we can feature you!