5 Last Minute Holiday Gift Ideas Under $20
Ahhh! The joys of the holiday season!  Giving is great, especially when there are so many cute things to choose from! But what's not so great? Gifts that are over priced and way beyond your budget!You don't have time for all of that, and you're starting to lose your holiday cheer. You're out shopping for your girlfriends and you want to find the perfect gift for each of them. You want your gift to be something personal, sweet, and glamorous all at the same time. You want  to pamper them in some way, but you just don't know how with the way your budget is looking!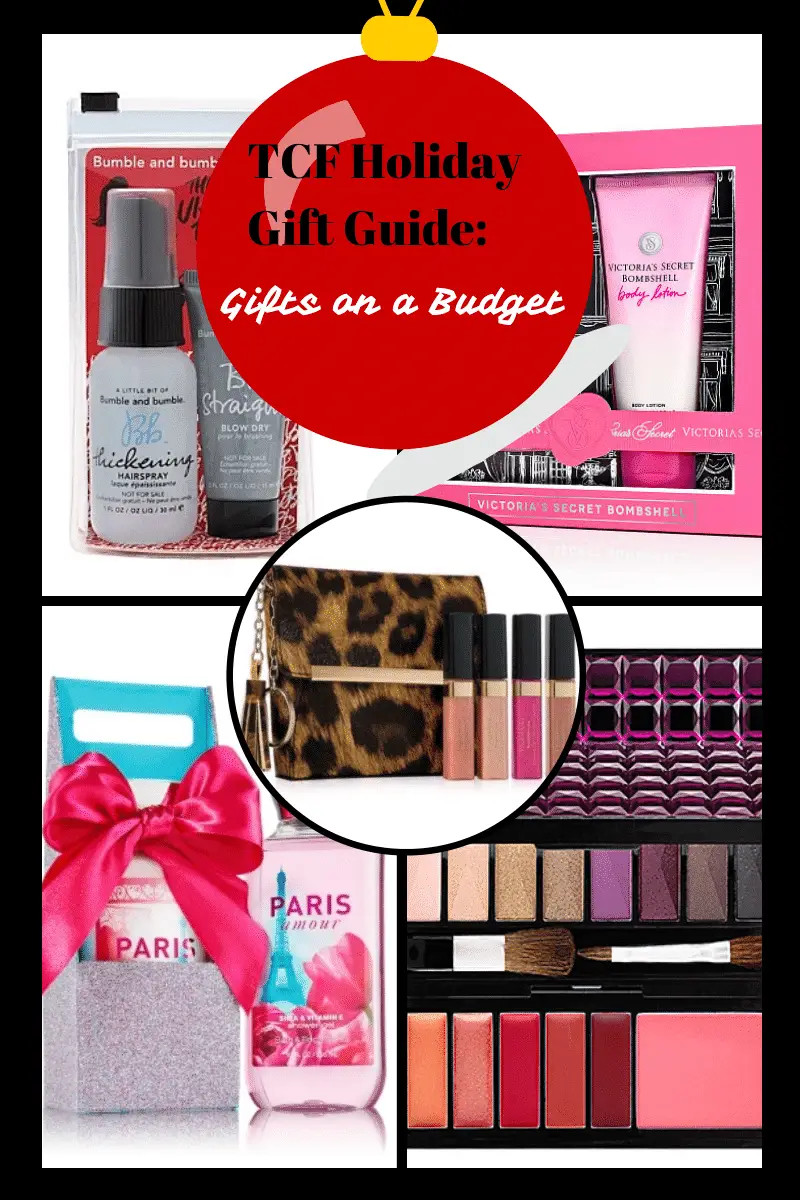 There are tons of fabulous finds that you can grab, but this time around, your finances are not as shopper-friendly as you'd like them to be. You're totally bummed! I know the feeling, girl! It's so frustrating when you have the heart to go all out in your gift giving but your funds limit you from doing so! Trust; we have all been there. But ladies, the wonderful magic in shopping is that there are always great deals out there. You'd never imagine how many fabulous things you can get for your gals under $20! Yes, I said under $20! So pull yourself together and get back in the holiday spirit. Now!
5 Last Minute Holiday Gift Ideas Under 20
As you shop for your fellow fashionistas, take at peek at these awesome beauty-indulged steals! You will not want to miss these!
Bumble and Bumble Blow Dry Mini Duo from Bloomingdale's for just $12
Paris Amour Duo Gift Set from Bath and Body Works for just $16.50
Plum Daze Blinged Palette from Sephora just $16.00
Bombshell Mini Gift Box from Victoria's Secret on sale for just $15
Elizabeth Arden Holiday Lip Gloss Set, a Macy's Exclusive for just $15.00
Whew! Now that we've whipped you back into holiday shape, let's decide what you're going to buy. Fashionistas are sometimes picky, but one category that you can never go wrong with is beauty. Some of your friends are into hair care; some are into fragrances; and others are into makeup and skin products! Well why not cater to all of those? Let your creativity flow and diversify our shopping this holiday season! With so many fantastic deals out there, your gifts are guaranteed to be special!
Are you still last minute shopping? Where are you headed out to finish up? What are a few of your last minute gift ideas under 20?