Splurge Vs. Steal: For The Boot-Crazed Fashionistas!
Fall is here, ladies! It's time to get warm and cozy, but you're having a fashion crisis! You're shopping for the perfect warm and cozy fall boots, and all you think of is UGGs, ankle booties, motorcycle boots, or OTK fancy ones!  Yes, we brought up UGGS. They're warm, cute, comfy, and definitely certified for durability! HOWEVER, you may be one who doesn't care for them, and THAT is okay! I mean they are somewhat everywhere in SoCal, even Marie has a pair!
Did you catch that boot roundup we did? Whether you are looking for a pair of UGGS or a fabulous pair of chunky motorcycle boots, these style go with everything in your  casual winter closet! But do you cringe at the thought of spending so much money on just one pair! A few of you called out budget friendly options and we heard you!
You want to be cute in your fall ensembles, but you also want to save money! There is nothing like finding a good bargain. Whether you are a fashionista who prefers casual, edgy, or business-savvy boots, there is always a bargain out there waiting for you!
Check out these super hot fall boot steals! Not only will you be warm, but your style will scream versatile madness!
 Splurge Vs. Steal: For The Boot-Crazed Fashionistas!
 For the retro, militant-style and pattern boot lovers!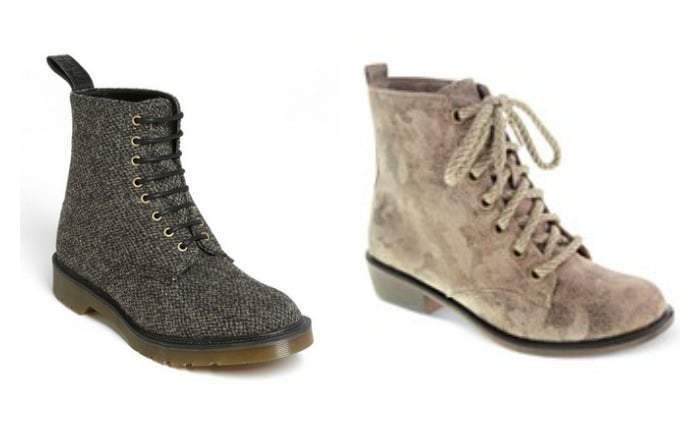 Splurge: Dr. Martens Becket Boots from Nordstrom for $174.96 | Steal Something Similar and even cuter:  Dirty Laundry Preview Boots from Macy's! $59.00!
For the platform boot lovers!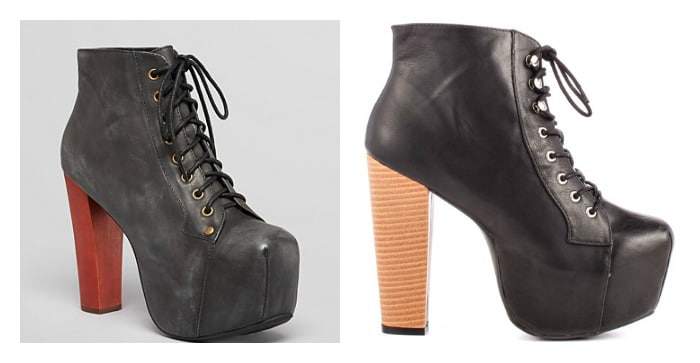 Splurge: Jeffrey Campbell Lace Up Platform Booties for $185 | Steal Something Similar: Shoe Republic Black Step Platform Booties for only $64.99!
For the stiletto and bling boot lovers!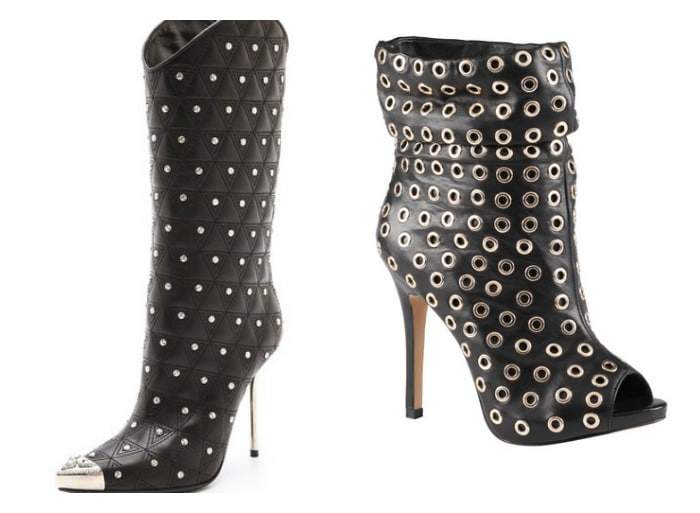 Splurge: Versace Chelsea Studded Quilted Boots $1995 | Steal Something Similar: ALDO Blondeau Boots for just $160!
And there you have it! A few options for you to play in that is NICE on your pocketbook!
What do you think of this Splurge vs Steal Feature? DO you want to see more of this? Well, you have to let us know in the comments below!