There is a new and fun development in the bridal space, especially for the contemporary plus size bridal party. Yup! Lulus has recently extended sizes in their bridal options to include plus size bridal, bridesmaids, and wedding guests. Lulu's plus size options has just dropped with over 50 pieces up through a 3X!
Just in time for the spring and summer bridal season, we have a few more options to play in! On top of that, most of the dresses are *around* the $100 and lower range!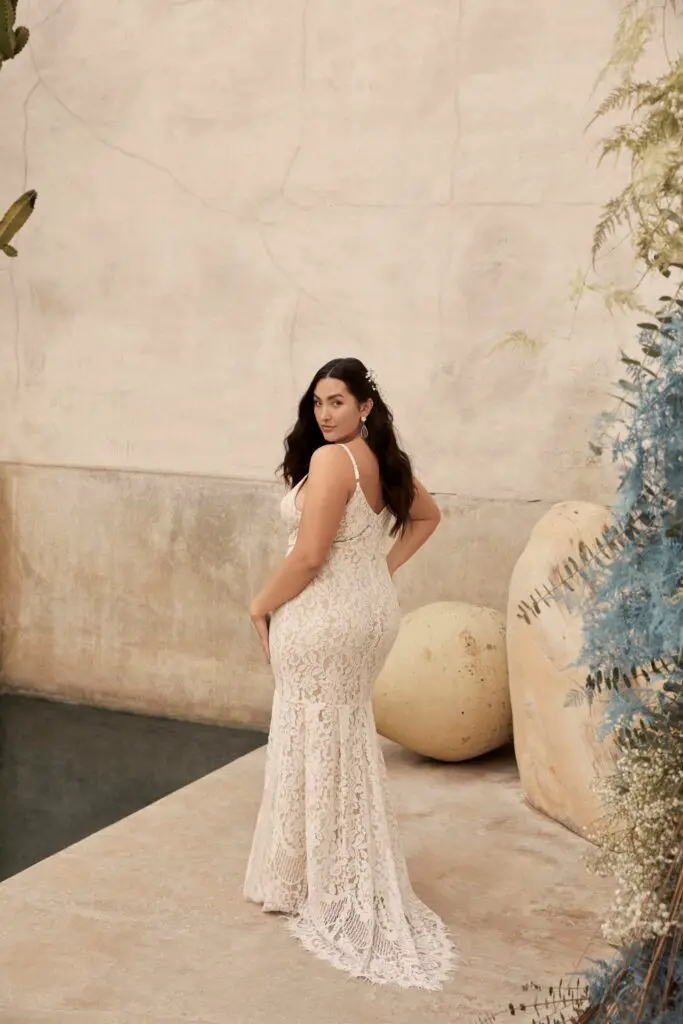 It seems that many of the brands and retailers have been reading The Knot's Size Inclusivity Report.
"Not every bride is the same size," Colleen Winter, CEO and co-founder of Lulus, tells The Knot.

"Our goal with this collection is to make sure all of our bridal customers feel confident and beautiful on their special day.

We're thrilled to be introducing inclusive sizing in bridal, which is one of our most popular categories today."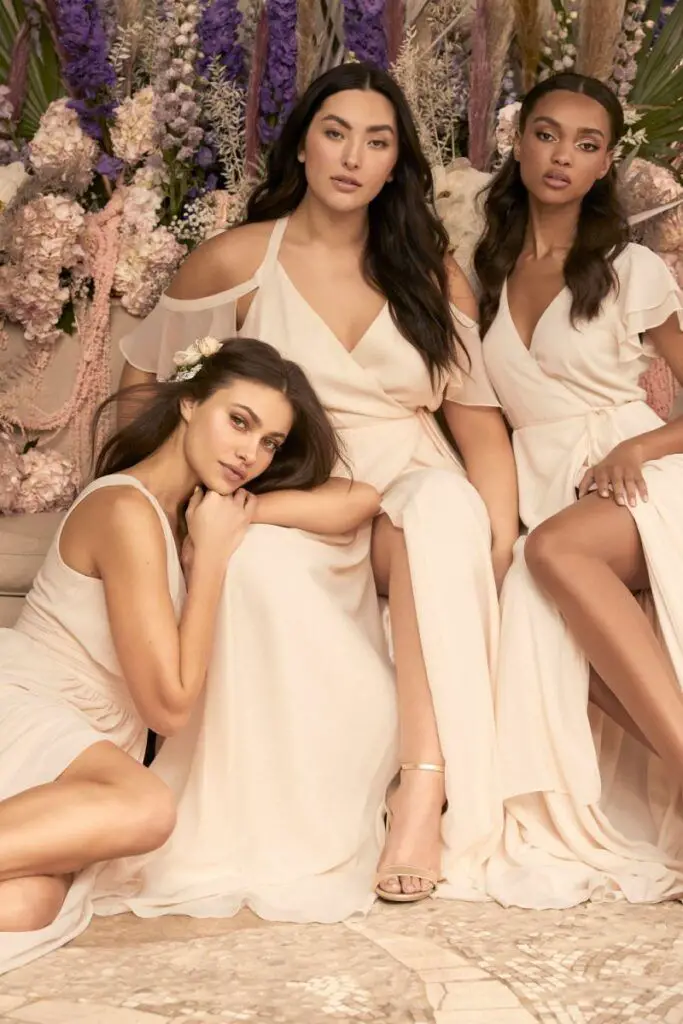 Birdy Grey, Stone Fox Bridal, and Halseene Bridal have recognized this consumer and now, Lulus has too!
Attainable style and fashion for the big day with Lulus Plus Sizes!
For Lulus spring collection, you can expect everything from glam gowns to chic jumpsuits to midi-length bridesmaid dresses.
"For 2020, we're introducing several new colors inspired by the California coast, ranging from sage brush to gardenia, and sandstone to ice blue," says Winter.

"These colors were chosen to complement the mainstays of our signature collection, which includes navy, slate blue, burgundy, blush, and emerald green."
But those aren't the only hues to play in. You can play in their signature colors like navy, slate blue, blush, burgundy, and emerald green. And listen… these dresses are CUTE.
"Our customers have been interested in extended sizing for quite some time," Winter says.

"Which is why we've designed our latest bridal collection to deliver exactly what they want…

Our belief is in the power of customer feedback [via social media, online reviews and surveys] and it's what gives us a cutting edge.

Plus, it helps us evolve and improve our entire shopping experience."
To celebrate this launch of Lulus Extended Sizes and the Spring Collection, Lulus is also holding a $5000 giveaway! With the cost of both bridal and bridesmaid dresses averaging around $100, you could score dresses for your entire party, right?
Right.
How much fun is this news? Have you been looking for plus size bridal options that are cute AND that won't break your bank?
Now we have another option to play in, with Lulus…
Shop the collection now, at Lulus.com!
We always could use more options to play in… and with this addition to the mix, it is a step in a positive direction.
With this launch, there are a few things we would like to see more of, moving forward.
One thing here that Lulus could do better is to improve on their sizing range. When it comes to sizing, it is to note that the LULUS plus size collection is junior plus size.
Junior Plus Sizes means that the collection is cut slightly smaller than traditional plus sizes. Their 3X (22/24) being more in line with 20/22 when compared to Eloquii or Lane Bryant's size charts.
For all things plus size bridal, or in plus size fashion for that matter, stopping at a 22 is extremely limiting. While this is a great step in including and providing younger and more contemporary plus size bridal options, there is room here to improve.
Also?
All of the looks have to be shot on visibly plus models. We need to see ourselves in these dresses. Although this is a new roll out, quite a few of the looks available are not shot on plus size models.
In order for the plus consumer to know that she is welcome is to show models and influencers or the community who looks like her.
BUT! In the meantime, we are excited about this addition to the plus size bridal options we have!
Did you see any looks that intrigue you?