Earlier last week, we dropped the dates for the 2017 TCFStyle Expo and today, we are sharing all of the dates and the details for you to know! We are sooooo hyped for the return of our 3rd annual plus size fashion shopping and socializing event, we had to do a flashback of last year to show you what you missed!! I would say everything, but I don't have to tell you, I'll just let theses awesome ladies who attended share their thoughts.
What Did You Love About TCFStyle Expo?
"For me sitting in on each panel you can feel the passion & intensity of what the panelist were discussing. Even if people didn't agree or didn't "piggy back" lol you could appreciate the different POV's. Particularly for the body positive panel discussion I was quite happy that the panelist weren't afraid to move beyond the flowery rhetoric of how loving your body is easy with unicorns & gumdrops. I love that they talked about the days when they don't fully love themselves for whatever reason." Shainna of AThickGirl'sCloset.com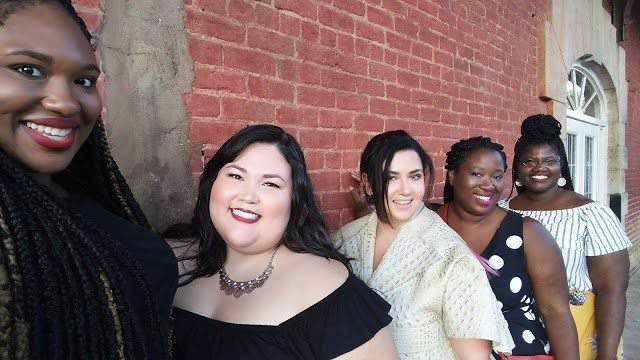 "Where do I begin to talk about just how amazing this event was? I learned a lot, I laughed a lot, and I had tears in my eyes at certain points. It was nothing short of amazing!" Princess of PersonalBravery.com
"What can I say about it? This style expo is LIFE CHANGING. There was so much valuable information in one place at one time and it left you wanting more no matter what your affiliation with the plus industry! The best part of the event was being able to meet both Marie Denee and The Mogul Diva herself Gwen DeVoe in person. Meeting these two women was enough, but the event was like Nat and Natalie Cole sang, Unforgettable." Angela of 24Plusstyle.com.
Ready to find out what's happening this summer, July 28th and 29th at the Cobb Galleria Center? Here you go!
So what's new for the 2017 TCFStyle Expo?

Well, for starters, we are at a new location! The Cobb Galleria Center will be home to the TCFStyle Expo and we are sooooo in love with it! Great venue, great location, and great parking!
Not only do we have a new venue, but we will have our expo hall for TWO FULL DAYS of shopping! Rather than one day, missing vendors, and missing panels, we have opened up our expo hall for TWO FULL DAYS OF VENDING! So this way you can catch the panels & workshops, see allllll of the plus size designers, retailers, and brands, and not miss any of our activations!
Even cooler?
We have partnered with Chubstr to bring in Big & Tall vendors and designers! Yes, honey! We will open our doors to the Big & Tall Man, with the help of OG blogger, Bruce and his Chubstr team!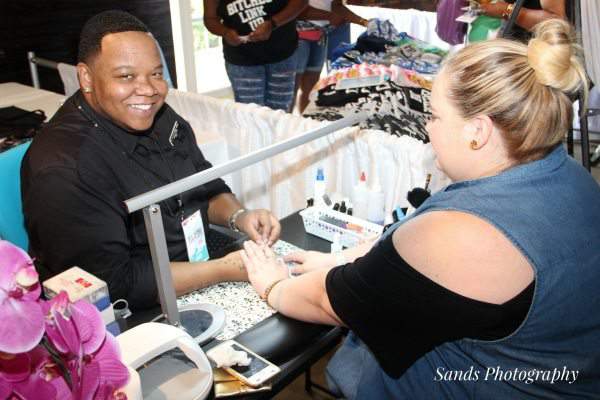 So about that vending? Want to be a vendor?
Vendor applications will open next week, with three options for vending! A traditional booth, a corner booth, or a double booth- depending on your needs and desires! Not only have we added more options, but we have even added more information, created a vendor welcome guide, and more! We are so hyped about this and cannot wait to welcome new and returning vendors!
Do you want to share your skills and knowledge and want to be a speaker or host a workshop?
Our call for speakers and submissions for ideas for the 2017 TCFStyle Expo will go up next week! Stay tuned and make sure that you are following us on our social media accounts so that you do not miss the call! This year, we really want to make sure that we include YOUR voice, cover topics that are important and dear to you, and give you the varying levels of discussion you want and need!

Do you want to Volunteer?
No worries, make sure you subscribe to our newsletter to stay up on the announcements! Make sure you also like TCFStyle Expo on Facebook and Follow @TCFStyleExpo on Instagram, so that you never miss an update!
Are you a Stylist or Makeup Artist and want to lend your skills? Make sure you stay updated as we will have a call for talent! We want to work with you!
Ohhh and our models?! If you want to be a model for this event, we got you! We will have castings and this will be a paid opportunity! Make sure you stay tuned, connected, and subscribed to us for all details, as the information will drop shortly!
We cannot wait to have you at our event and we've taken all suggestions and feedback to bring an even more awesome (yes, more awesome) event for you!
Until then, have an amazing week!