Earlier this week, I shared with you my latest look in my two piece from Torrid that I FINALLY made mine as a guest blogger for #30plusstyle. Did you read that today, I would be showcasing how FABULOUS you look in your swimwear? Well, yeaaahhhhh I am! I mean, what a more perfect time to show off how fabulous we rock it in our bathing suits? (If you are still looking for one, check out these posts on plus size swimsuits here!)
Next week, I will have a stellar roundup for you!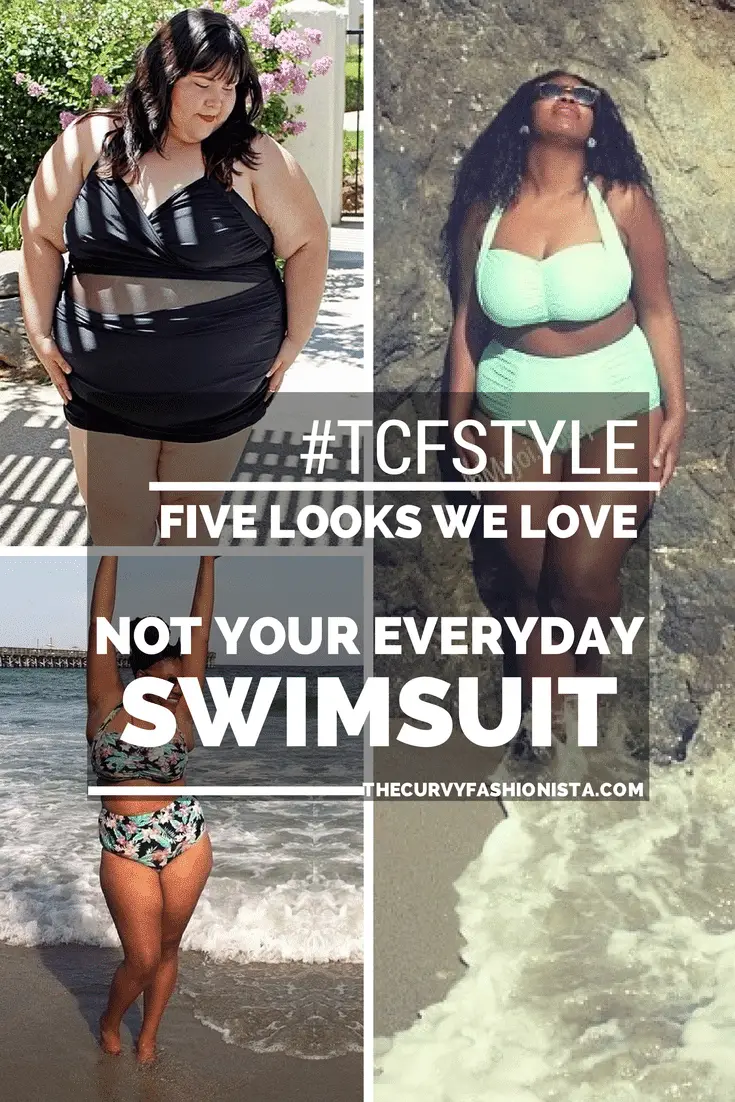 Anywho, if you follow me on Instagram, then you should be hip to the hashtag, #TCFStyle where I share and showoff YOUR style right here on the blog! On the homepage and on a whole page dedicated to how YOU rock it! One of the things really cool with all of this is that even if you already posted, you can go back and tag your posts and they will show up!
So for today?!
Not Your Everyday Plus Size Swimsuit
How cute are they! Loving the confidence, styling, and attitude! Are you a fan of the looks we chose? How do you rock your swimwear? Check out the other looks below!
What looks are next? Well, tag your rompers, jumpsuits, and onesies with #TCFStyle!!! Here are the dates:
June 20th – The Jumpsuit, Romper, or Onesie
June 27th– FFFWeek Style (even if you didn't go, what would you have worn?)
For July, I will have a better laid out plan of looks to rock!
Want to be featured in Five Looks We Love?
Tag #TCFStyle on Instagram and make sure you are following me, @mariedenee, for your chance to be featured! We'd love to have you, and look forward to checking out your photos!
Which looks do you love from what we have shown? When was the last time you rocked a bathing suit? Let us know in the comments below!