We have officially launched our new community, the TCF Style Lounge! Our style lounge is where fashionistas can be themselves unapologetically and connect with other plus-size women of shared experiences. Membership into the Style lounge grants you exclusive access to topical conversations and discussions built by members, the opportunity to attend regional meet and greets, job opportunities, and, my favorite perk, masterclasses with your favorite PLUS Size experts.
With inspiration and empowerment at the forefront, we've selected women in our community who are pioneers and thought leaders to give insight into their particular journey as well as give tips to assist you on your own. We've created these masterclasses with our community in mind. We want there to be a safe space to receive personal insight and guidance from women who have consistently made their mark in the curvy community and beyond!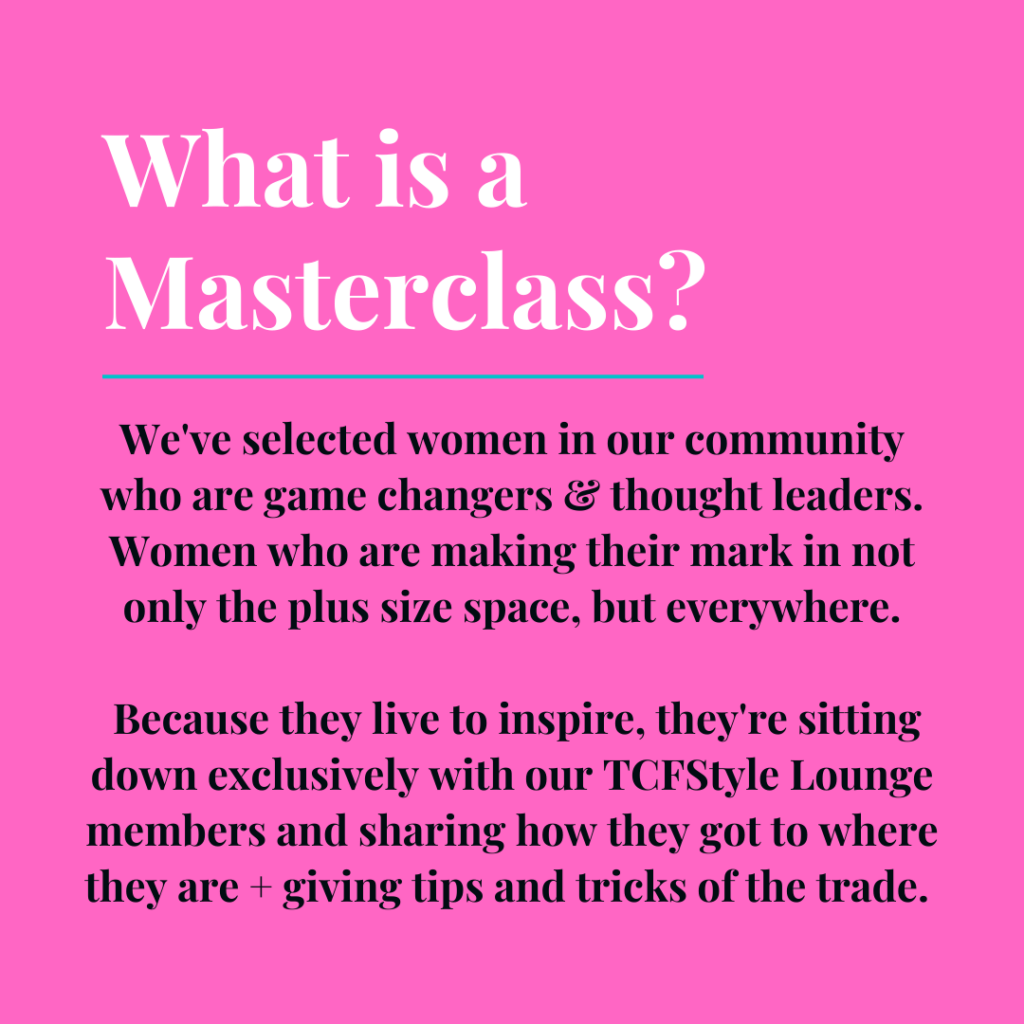 This week we are hosting our very first MASTERCLASS, and we're diving into closet customization! We will be joined by style expert Meaghan O' Connor who will be touching on creating your own capsule wardrobe and being more versatile or creative with your favorite pieces!
Meaghan is a fashion stylist, content creator, plus size style expert & proud Aunt. In her decade long career, she has become the sought-after stylist for curvy & plus talent in Hollywood and beyond, Meaghan's passion for inspiring and motivating women of all sizes to embrace and love themselves for who they are, as they are, is what sets her apart in a crowded fashion landscape. With an empathetic approach to fashion, Meaghan has become a respected sartorial confidant to her celebrity clients ( including Tess Holliday, Natasha Rothwell, Ashley Nicole Black, and more) as well as a trusted source for brands and publications looking for her expertise when it comes to style and inclusivity.
Join us at our first TCFStyle Lounge Masterclass!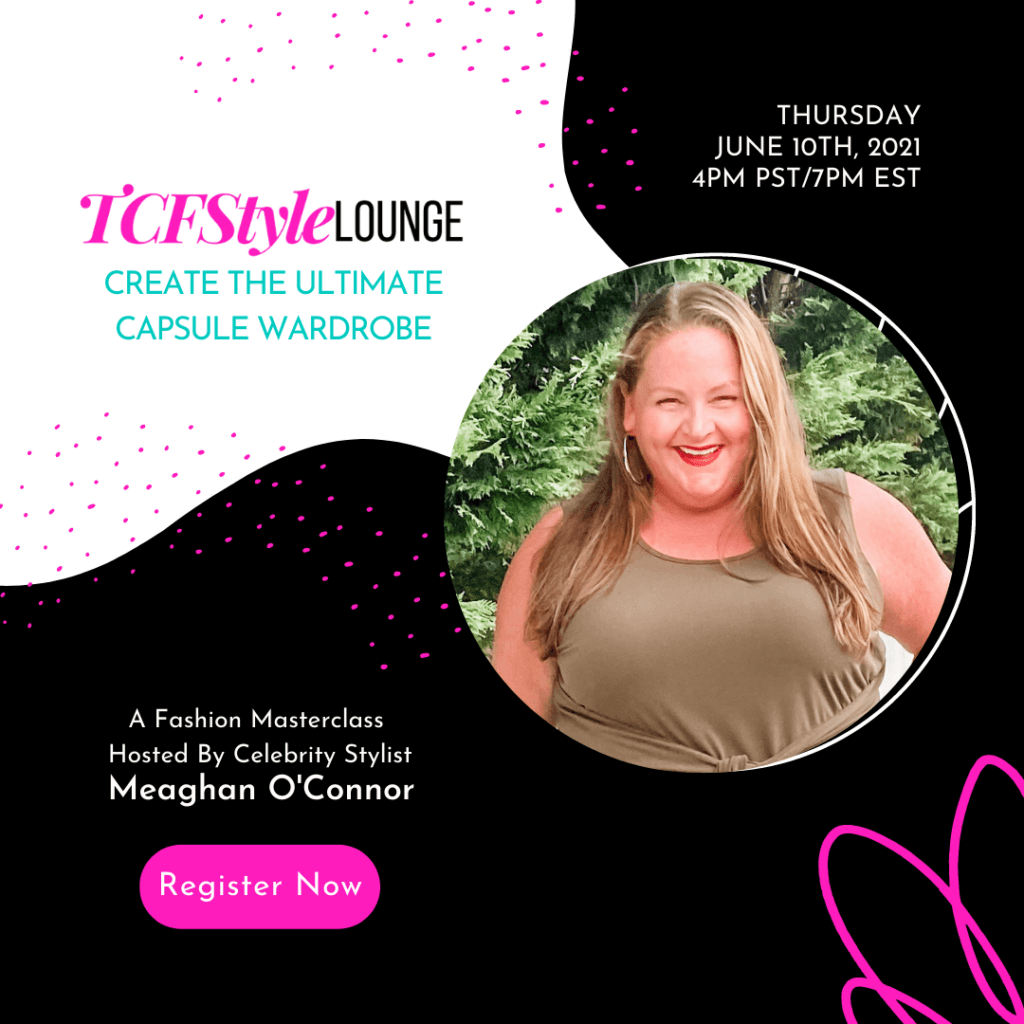 While her work has been seen everywhere from red carpets to magazines, it is the everyday moments that allow her to connect on a deeper level with plus women around the world that she celebrates the most. Her work is deeply rooted in self-love and gratitude & she prides herself on infusing every piece of work with a touch of both!
Her most recent project is fashion host for a live weekly style series for Lane Bryant. Meaghan can be found on all social media channels @meaghanpoconnor. Her website is www.meaghanpoconnor.com
We are uber excited about our very first masterclass and growing this space. To RSVP, be sure to click the events calendar in your membership. Join the TCF Style Lounge now! A community created for us, by us.