We are SOOO excited to finally spill the beans! Have you noticed our new look?! New Design. The TCFStyle Lounge. Our top fashion finds for you to shop?
Our EIC, Marie Denee shared at the top of the year, that this year's theme is Elevate. So we wanted to elevate your experience on our site! We've already added The Cultivate Awards, new voices and categories- Body Politics, Beauty Content, and more videos- BUT!
As you take a look around, we hope you enjoy the sleeker, updated experience as you peruse our site and catch up on the latest in plus size news!
But, that is not the only thing we are elevating!
We teased a few weeks back, about our community coming, with a fun giveaway and now? We can excitedly share all the goodness with you.
We are proud to introduce, TCFStyle Lounge, a digital community created for us, by us!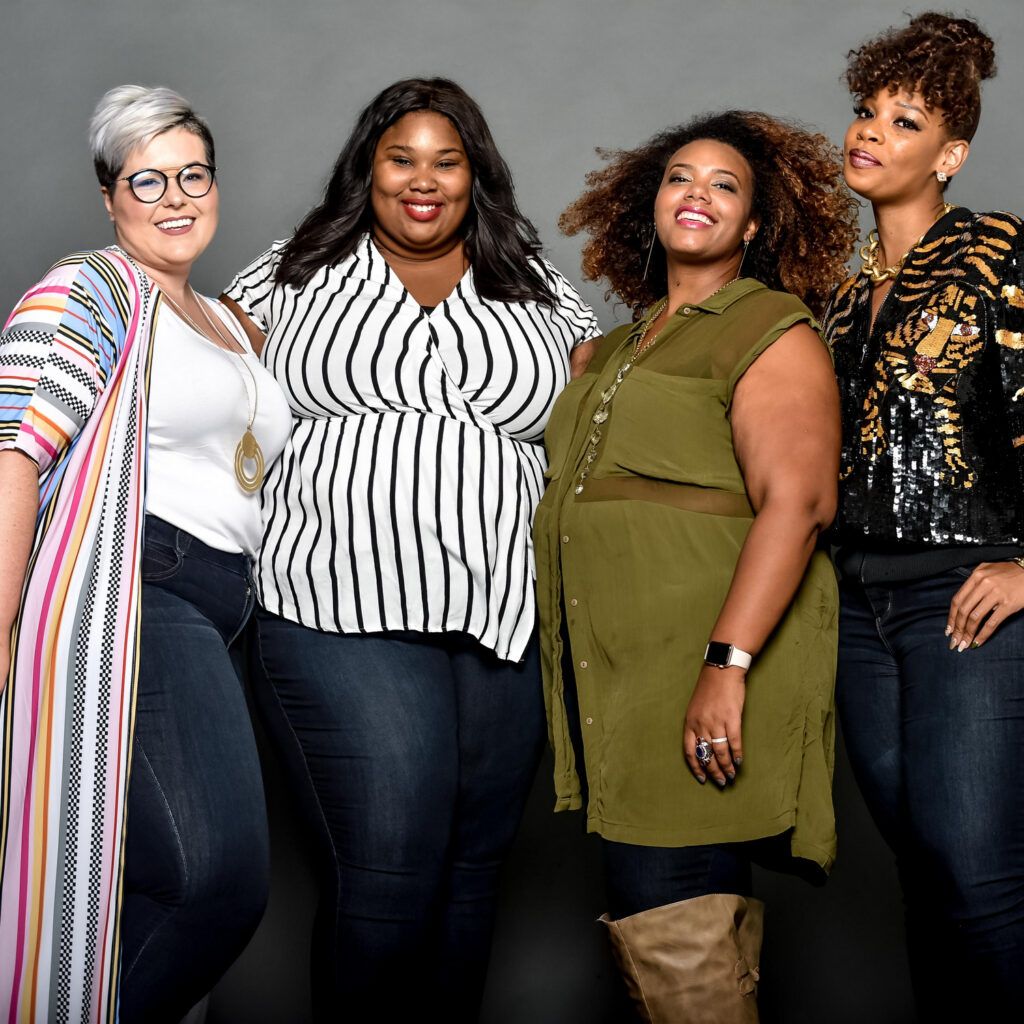 This community was created for us, by us and with you, we hope to grow this space into something truly unique. With discussions and groups built by members, conversations meant to connect, exclusive virtual events hosted by inspiring thought leaders and so much more, this is your space.

The TCFStyle Lounge
Let's be real—If you have lived your life in a plus body then you get it. You understand the nuances. You can relate to others who have experienced life in a larger body and sometimes you just want to be amongst those that… GET it.
Can You Answer yes To Any Of these questions?
Has shopping and curating your style been a challenge at times due to a lack of inclusive options?
Are you frustrated with the lack of representation in the media?
Do you want to celebrate collectively when a brand extends their sizes or a new brand emerges in this space?
Are you ready to champion and offer support and encouragement to those on their journey to body love?
Do you love celebrating the success of women in the plus space making waves and blazing trails?
Have you ever wanted to cultivate and fellowship with women who understand life in a body like yours?
If you can, then you have found the right place- a plus size community that is for us, by us!
And while we have tried to think of everything and know that more will be added to the TCFStyle lounge, we think you'd enjoy what we have cooking for you!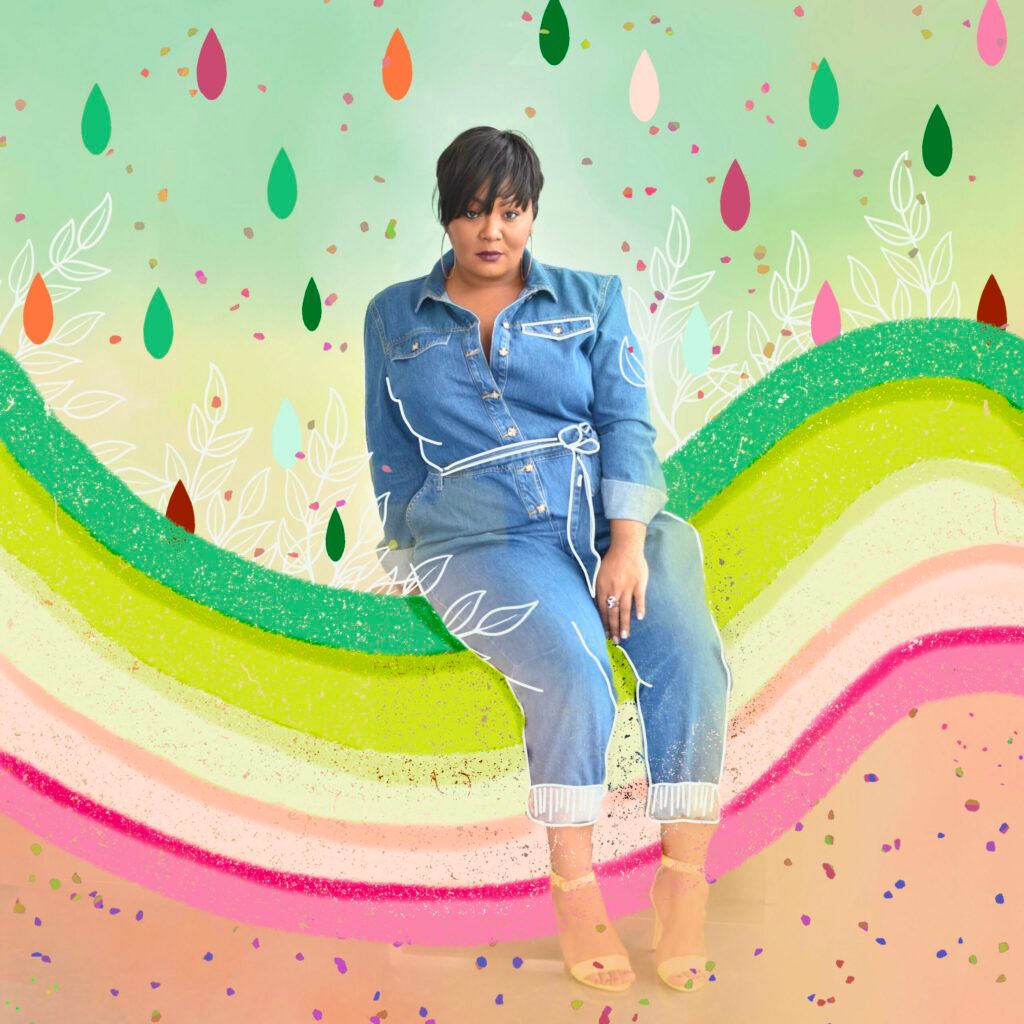 Through community events- The TCFStyle Expo, the TCFCruise, TCFSwim, and various anniversary parties, I witnessed something magical: Connection. Conversation. Community.

So, I thought to myself, how can I create a safer space to bring together others who I knew were on this journey too!? The 67%? The Silent Majority? Other plus size badass (because yes, YOU are) people who were looking for their home, their people, their community?! A community For Us, By Us?

Marie Denee, creator of TCF & The TCFStyle Lounge
Here is what you can expect from our community at the TCFStyle lounge: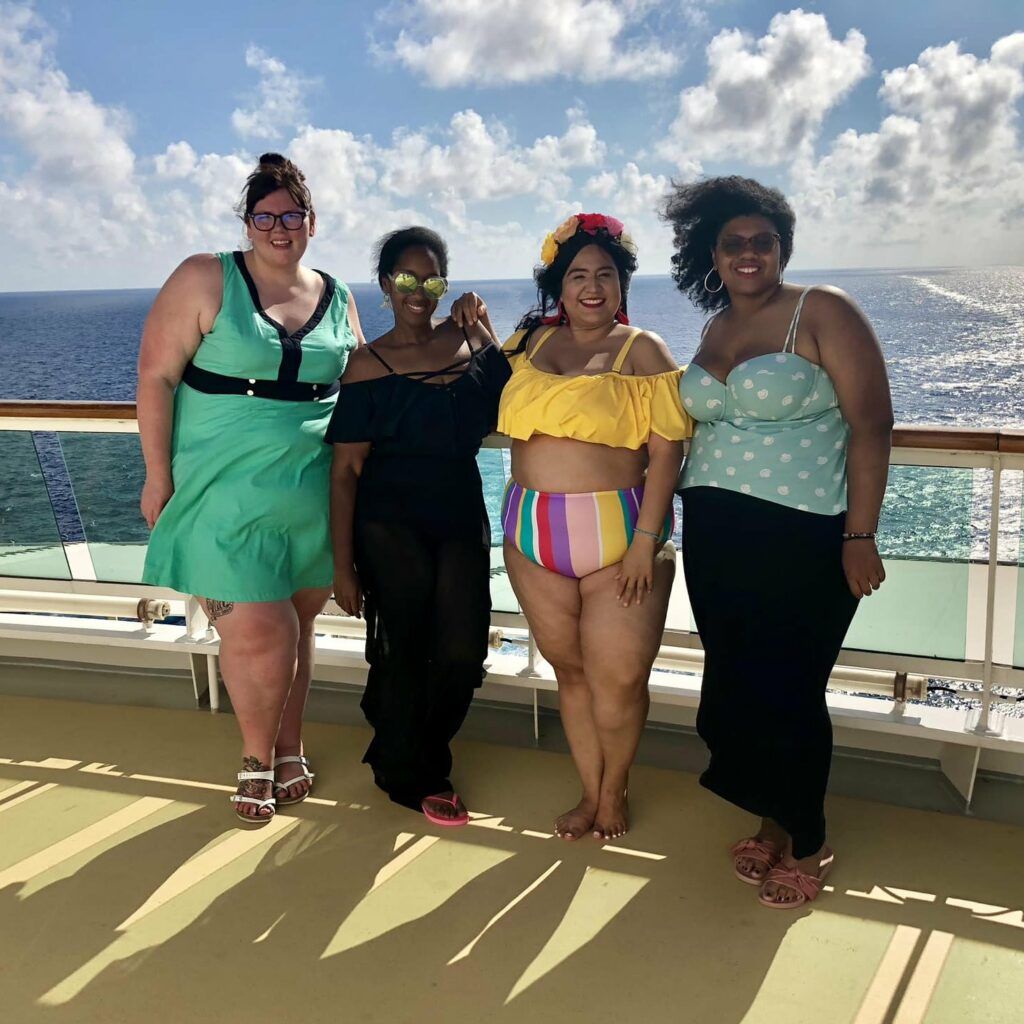 Two Levels: The Forever Free and the VIP Lounge Members
Weekly Masterclasses for our VIP Members
Monthly Panels and Fireside chats featuring various plus size influencers, leaders, and cool folks to know!
Private and community forums to go deeper by topic- think Fashion, Motherhood, Careers, and sooo much more!
Discounts to future TCF events
Plus Size Classifieds for you to sell, swap, and trade your plus size clothing
A Job Board for those of you looking to break into higher level careers at plus size brands and brands that cater to plus size people.
Chapter Locations! If you've been looking for fellow plus size folks to meet up with, connect with, and more- well, we've got you covered!
…and so much more!
Does this sound exciting and curious? Well… we would love to have you!
Connect with like-minded individuals (find your virtual bff!) in a safe and empowering space, share style tips, network with other brilliant folks, and stay up to date on the latest and greatest in plus size news and events!
We have big plans for the TCF community, and we want to know your thoughts!
If you're ready to join your fellow plus size folks and take community to the next level, join us at the TCFStyle lounge and our NEW sparkly community!
Be sure to sign up for our new community; we can not WAIT to share what else we have in store for you over at TCFStyle Lounge!